Shadow of the Horns: Gateway Grunge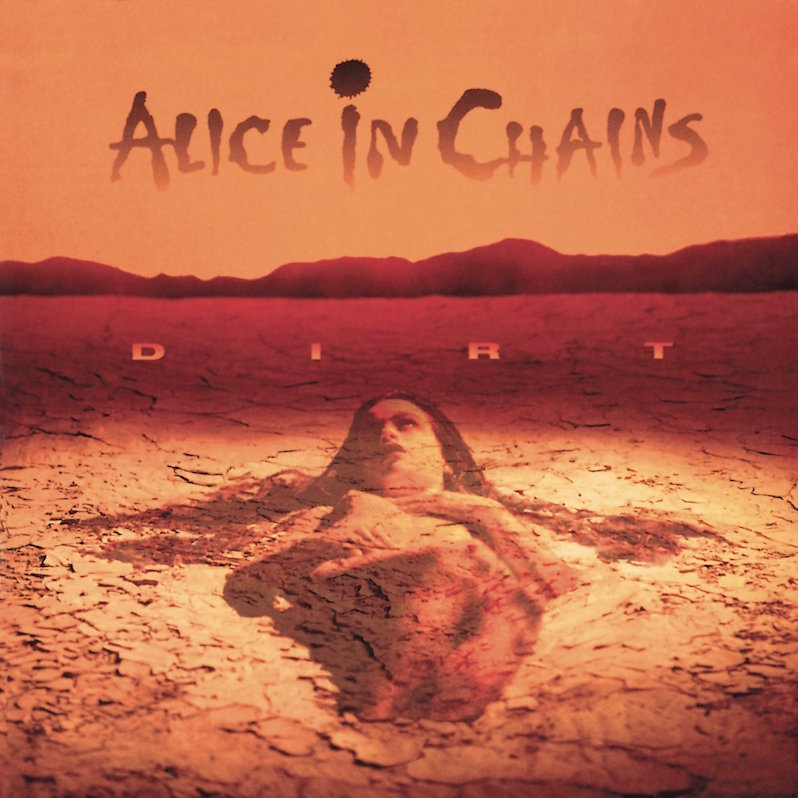 In the absence of any certainty about the future of music during COVID lockdown, I've spent the past three months primarily listening to old music. Music I haven't listened to in a long time, like Talk Talk's Spirit of Eden. Music that's a year-round favorite, like just about any Sonic Youth album. Music that I'd never really paid much attention to before, like The Blue Nile's Hats (which I'm probably exactly the right age for it to sound as good as it does to me now). It's not comfort or nostalgia per se—a lot of it is music that really is new to me, but not literally new.
On a recent grocery trip I heard Alice In Chains' "Them Bones" on the radio, however, and that all changed, in a manner of speaking. I can't say it's nostalgia per se. I don't long for the days when I first discovered Alice In Chains—it doesn't get more awkward than 5th and 6th grade, and even if a lot of great music came out then, there's no good reason to revisit the '90s. It's not like we don't have Seinfeld memes.
But something about hearing "Them Bones" right then and there—a song I've probably heard hundreds of times—hit me in such a way that told me I needed to once again spend more time with Dirt, the album on which it's featured. I ordered a vinyl copy shortly thereafter, and reacquainted myself with the iconic grunge album—a record that yielded five bonafide alt-rock radio staples, including "Would?", "Rooster," "Angry Chair" and "Down in a Hole." It's also maybe not so secretly an amazing heavy metal record, one that got smuggled onto alternative radio in the early '90s thanks to the out-of-control success of Nirvana and by extension Pearl Jam, Soundgarden and yes, Alice in Chains.
I've examined my own relationship with metal before, and I've looked at the albums that helped shape my own taste in heavy music to the point where it became more than an interest, more like an obsession. But friends, I think it's time to face facts: I love metal because of grunge. I love metal because of the burly crunch of Jerry Cantrell's guitars and Sean Kinney's ride bell clang on Dirt. I love metal because of the density of the fuzz and dexterity of the guitar licks in Soundgarden's best songs. Hell, I even love metal because of the murky, sludgy chug of Nirvana's Bleach—their most Melvins-y album (and also the more abrasive songs on In Utero, which I appreciate now more than I did then). And yeah, I love Melvins too, while we're at it, a band that by most accounts helped pioneer the sound we now know as sludge metal.
The way that grunge was packaged in the '90s essentially made heavy metal accessible to audiences that maybe weren't receptive to it before the leather and spikes were stripped away. But it didn't take much to recognize that, with a few exceptions (Pearl Jam being more classic rock, Mudhoney being more punk) grunge and heavy metal were mostly synonymous. Watch the video for Soundgarden's "Outshined," which got its share of airplay on Headbangers Ball, and try and tell yourself that a shirtless, curly maned Chris Cornell up against a chain-link fence doesn't look a lot like what you picture a heavy metal video to be. (Unless you picture those Def Leppard videos shot in massive stadiums—let's not forget how popular metal was in the '80s.)
But more than the hair, the style, or the tours (Alice In Chains did open for Metallica in the early '90s), grunge helped to bring the sound of metal forward. It wasn't always for better; Metallica's Load was largely a response to the takeover of alternative music, and KROQ in return began playing singles like "Until It Sleeps" in the mid-'90s, though that probably shouldn't be anyone's introduction to Metallica. A few years before that, Anthrax likewise flirted with grunge aesthetics on Sound of White Noise, borrowing from two Pacific Northwestern pop cultural phenomena with their Twin Peaks homage "Black Lodge." But the influence of grunge is all over modern metal, and not just in Thou's prolific Nirvana covers. You can hear it in Mastodon and Baroness, in Boris and Torche—you can also hear it in the bands that filled the gaps in between, like Cave In and Deftones.
More importantly, grunge made me love metal, and it's a favor I don't always openly thank these bands for. It's a deeply personal thing, one that drawing more concrete connections between influences doesn't fully express. This is music that shaped my taste before I fully understood what any of this really was. I just knew what I liked. And when I turn up "Dam That River" today, I'm reminded of how much of a kick in the ass it was to hear the first time, when metal and grunge were nothing more than abstract concepts. I think I'll go ahead and turn it up again.
The Best Metal Tracks of June 2020
Jupiterian – "Mere Humans"
In the past year or so, Mariusz Lewandowski has become to extreme metal what Hipgnosis was to art/prog rock in the '70s. You see his paintings of mystical figures in robes or skulls covered in webs, and you know that what you're about to hear is something epic and intense—and that likely means emotionally as well as sonically. Brazil's Jupiterian are the latest band to employ Lewandowski's unique talents on their new album Protosapien (they went with webby skull as opposed to robe guy), and though their music doesn't quite have the same rip-your-soul-out gravitas of Mizmor, it certainly has the consuming aural qualities of that band. Jupiterian's sludge/doom (with a little death metal in the mix) is thick and syrupy—not saccharine, more like molasses. It moves at a more gradual pace, their satisfying layers of fuzz washing over you like, I dunno, sticky webs covering a spooky skull? It's melodic, but not melodic sludge in the way that Isis is—"Mere Humans" is a monolithic juggernaut of unrelenting power and thunderous impact. Behold its ghoulish roar.
from Protosapien, out September 11 via Transcending Obscurity
---
Neptunian Maximalism – "Enūma Eliš – La Mondialisation ou la Création du Monde: Éon Protérozoïque"
OK, I feel the need to make an important admission up front: Neptunian Maximalism aren't a metal band. Not exactly. Their new album was released by the always impressive I, Voidhanger label, which has been responsible for a remarkable number of great metal releases in recent years. And there's no question that this Belgian group makes music that's intense, heavy, even terrifying at times. "Enūma Eliš" is a small taste of the group's curious sonic alchemy—which I've written more about in a review that will be published on this site soon. To try to capture the essence of the group's cosmic music in such a concise space is difficult, perhaps even futile, though in short, imagine Sunn O)))'s most artful and mystical compositions paired up with Don Cherry's most eclectic spiritual jazz suites and some kind of dark occult ritual, and the product is something as breathtaking and alien as this, simply one of the most incredible things I've heard this year, even if unlocking its mysteries will likely take years to come.
from Éons, out now via I, Voidhanger
---
Rope Sect – "Flood Flower"
This is another one of those months where metal-adjacent music is occupying as much space as the bands that adhere to the basic rules and regulations governing heavy music. But Rope Sect bears no resemblance to Neptunian Maximalism. This German group, who first began capturing the attention of press in 2017 with their debut EP Personae Ingratae, essentially play post-punk—a similar kind of post-punk that courses through the riffs of bands like In Solitude, Tribulation and Cloak. Likewise, Rope Sect smuggle more than a little classic heavy metal in their riff construction and melodic palette. But "Flood Flower" has no screaming, no impossibly low-tuned guitars, and far too much in the way of exposed emotional vulnerability to be a proper metal song. That being said, it does kick ass, and the connection isn't exactly hard to hear—metal is part of who Rope Sect are, whether or not that's what they do.
from The Great Flood, out August 12 via Iron Bonehead
---
Convocation – "The Absence of Grief"
I can't say that I was actively looking for mournful funeral doom at the moment, seeing as how the world is in a bleak state of affairs and nobody really needs any more reason to be depressed. (I've been more wrapped up in the meditative qualities of ambient Brian Eno or the spaced-out production of vintage dub. And The Armed, because The Armed rip.) But then again I hear "The Absence of Grief" and it's so goddamn stunning that I can't help myself. Not to mention the fact that around the six-minute mark, the heaviness really starts to kick in, and whatever deep feelings of grief might begin to stir in you are completely overtaken by riffs, bruh. And some ooky Halloween organ—it's never too early to start reveling in the eerie, supernatural elements of metal, and Convocation are more than willing to deliver. Yet the Finnish band—featuring members of Dark Buddha Rising and Desolate Shrine—build something that's more than the sum of its mournfulness, bigger than the guitar tone itself. This is expertly crafted metal art, a monument of feeling and intricacy carved into a cliffside and made into a place of dark worship. Light some candles, don a heavy cloak (maybe that Lewandowski fellow can draw one up for you) and summon its mystical power.
from Ashes Coalesce, out July 3 via Sentient Ruin
---
Boris – "Loveless"
I don't want to belabor this too much, because we've already discussed this track a bit, but Boris' "Loveless" is a monster of a track. In fact, their new album NO as a whole is one of the best things they've done in years, a super fun hardcore/thrash album that also happens to be our Album of the Week. But we'll focus on "Loveless" for the moment, a grungy noise-rock track that nods to groups like Melvins and Jesus Lizard before it surges into a furious hardcore gallop during its verses. As much as Boris has been doing the return-to-form thing, going back to the massive drone-doom from which their career began, they've always been one of the best bands in metal at taking on other genres—sludge, shoegaze, post-rock—and making it entirely their own. "Loveless" not only isn't an exception, it's a hell of a lot of fun.
from NO, out July 3
***
And if you haven't yet, read my 20th anniversary retrospective on Deftones' White Pony.
---
Support our Site—Subscribe to Our Patreon: Become one of our monthly patrons and help support an independent media resource while gaining access to exclusive content, shirts, playlists, mixtapes and more.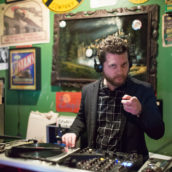 Jeff Terich
Jeff Terich is the founder and editor of Treble. He's been writing about music for 20 years and has been published at American Songwriter, Bandcamp Daily, Reverb, Spin, Stereogum, uDiscoverMusic, VinylMePlease and some others that he's forgetting right now. He's still not tired of it.