Anderson .Paak and Kendrick Lamar's "Tints" stretches summer into fall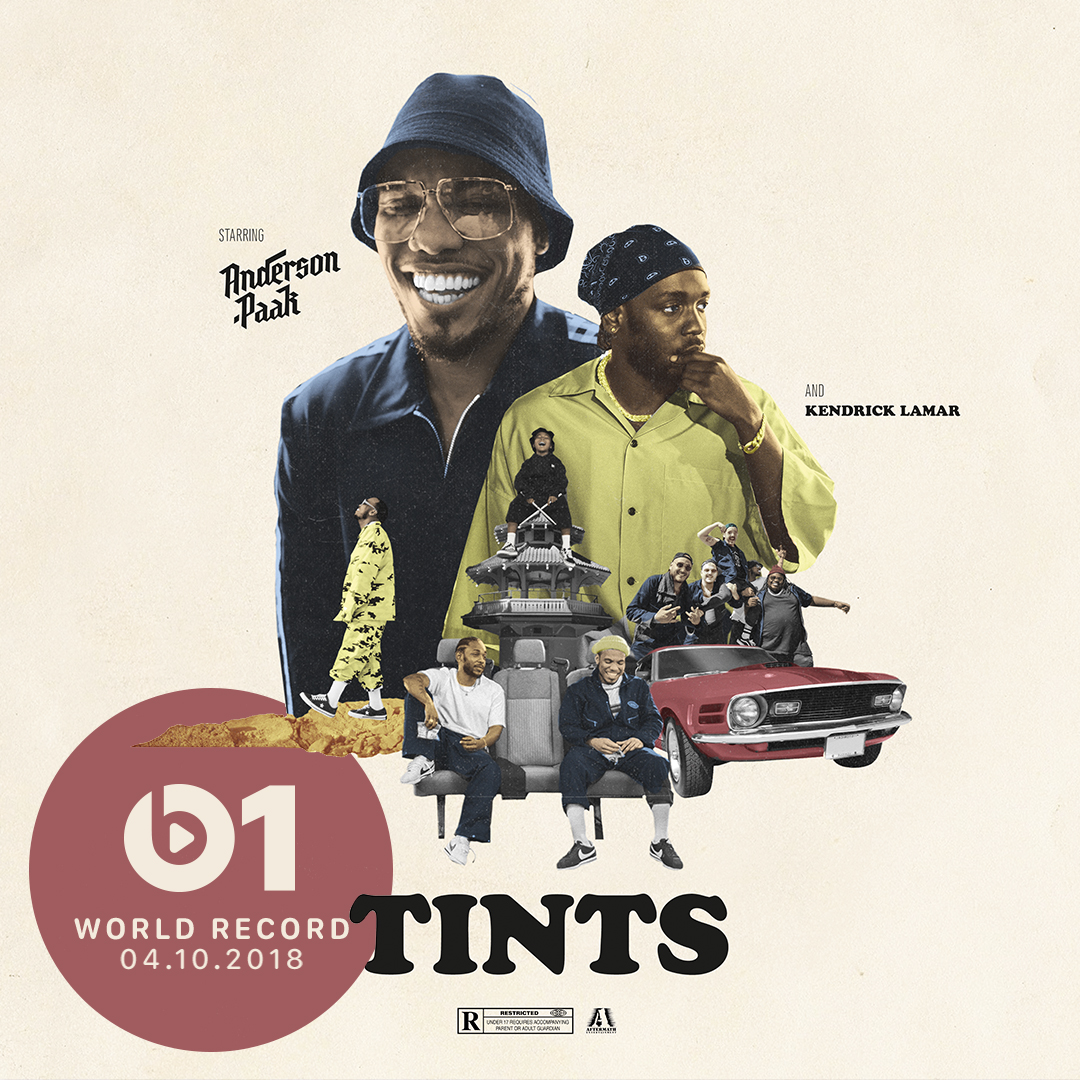 Anderson Paak has always seemed a little bit like he was designed in a lab to make music that sounds good in cars, and so it's almost too appropriate that his new single, "Tints," is explicit ride-out sunny-day music, an ode to fast cars with dark windows. Paak produced the track himself, along with Om'Mas Keith and Matt Tavares, and it's right in the Oxnard-bred artist's wheelhouse, pure, languid, velour-sweatsuit roller-disco designer-sunglasses funk. Our host's verses are smooth and assertive, and a guest verse from Kung Fu Kenny is never a bad look; Kendrick's not in full attack mode here or anything, but he's reliable and personable as ever, interpolating Outkast and ha-ha-ha-ing at cops in the rearview. It may be October, but there's still time to let the top down and blast this one.
Out now via Aftermath.