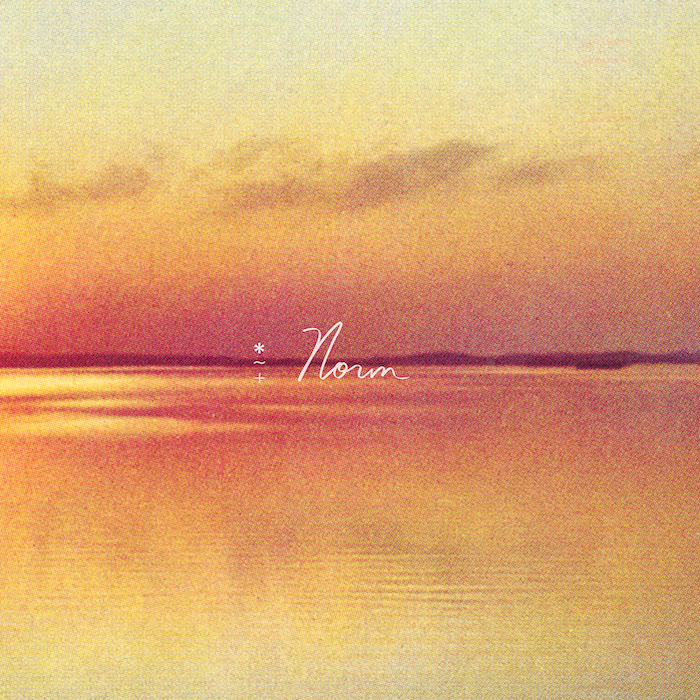 As you might gather from its decidedly average-guy title, Norm—the new record from singer/songwriter Andy Shauf—isn't an outwardly exciting affair. His last proper album, from 2020, The Neon Skyline, had more motion, spurred by the chance encounters and wide-open possibilities of one night on the town. (A collection of similarly freewheeling demos, Wilds, came out in 2021.) Conversely, it's a drowsy stillness that defines Norm. The album's songs move in slow shuffles, with incremental tone shifts and barely-there acoustic strums. The record is a soundtrack of unfulfilled desires and solitude—quiet songs played for, and by, lonely hearts. The most thrilling bit of action that occurs in Norm is a mid-afternoon errand down the block to the local Halloween store. Not exactly riveting stuff.
But just because the plot looks more mundane doesn't mean the feelings are less vital underneath. Though Shauf sounds guarded, bigger emotions manage to well up to the surface throughout the album—alluded to in small signals, concentrated moments of connection that bubble from an otherwise blasé day-to-day. Shauf and his cast of townie narrators, most always led by the titular Norm, putter around, living what seem like placid and premeditated lives. But behind closed doors, Norm's hearts are aflutter.
Shauf's new trick to making this approach work—the record feels unexpectedly alive, in spite of its interiority—is character-driven songwriting, mostly in the first-person. Unrequited love is distant by nature, but it becomes heightened when you're inside the mind-loop of the admirer. Take this small scene in "Daylight Dreaming": "you looked in my eye/as you placed your bags/in his trunk and left/and now i'm alone/with no big laugh/where did you go?" Seems pretty plain. But clearly, the smallness of it all sets Norm off spiraling into anxiety, as if he's surreptitiously filmed this scene and re-lived it on endless replay. Elsewhere, tiny details—a blue car, a distant sunset, a stolen glance at the grocery—recur across multiple tracks, seen from countless mirrored viewpoints. Everything's a visceral reminder, all at once, of the love upon which Norm has frittered away all his time and energies. Normally, this would all amount to world-building; there is a John Cheever-y richness in the things Shauf deems worthy to notice. But instead of offering clarity, the overall effect is haziness. Norm is a watercolors album: stories and shades bleeding into each other, deliberately amorphous.
Shauf's arrangements, recorded & performed solo, do a little more to illustrate the album's hidden longing. Many of the songs could burst into bigger, more vivid sounds; instead, the playing is careful, cool and well-calibrated. You can hear the tension of a bated breath—and, then, the exhale of a disappointed sigh—in the rise-and-fall chorus of "Catch Your Eye," some combo of bleary ballad and chillwave stupor. Similarly, it's easy to picture Norm sinking into his seat, going stag at the local movie house, when you hear the loping bass and chromatic creep of "Paradise Cinema," bashfully avoiding his love interest arriving a few rows ahead in the matinee darkness. And the aforementioned "Halloween Store," seemingly the album's peak, when Norm finally catches his love's eye in the parking lot, feels like it has its low end scooped out by design. There's a huge Mick Fleetwood-y drum groove somewhere inside this song, but it's only alluded to in its wispy backbeat and hi-hat stabs. In the hands of Shauf's long-ago group, Foxwarren, or even on past solo records, this track would charge ahead with youthful bombast, a thrilling whirl. Here, the groove is content to flutter: building up to something, but purposefully kept inside, close to the chest.
Beyond his new songwriting modes and subtle playing, though, the main takeaway of Norm remains Shauf's voice. His instrument is modest but singular — a warm, reedy, mid-range murmur. Shauf has long shied away from hard diction in his singing, swishing his vowels around as loose and amiably as Kermit the Frog. He continues to sound characteristically dazed here: sometimes precious, even knowingly innocuous. There are moments when you sort of just want to give Shauf a good shake, get him out of his own (and Norm's) head a bit.
Yet in the blurry world of Norm, Shauf's vocal quality feels ideally placed. He gives the record a honeyed, easygoing sound, and a conscience; you get the sense that Shauf is looking out for what's best for poor ol' Norm. And despite holding onto some of the slacker affability of past records, Shauf steps up his intentionality as a singer here. Chet Baker's technical dexterity and sophistication feel like touchpoints. But there's a line of other cool cucumbers/crooners who capture a similar spirit, blending melancholy, sincerity and timeless storytelling: Michael Franks; Jim Croce; Father John Misty, fronting an orchestra and singing about his cat; Harry Nilsson, humming ditties about moonbeams or trains. Shauf might be a bit more cagey, more jaded, than some of these guys. But he shares their generous approach—taking the time to make someone else's riddled, weird, lonely life sound just a little sweeter.
---
Label: Anti-
Year: 2023
---
Similar Albums:
Ben Easton
Ben Easton is a writer and musician based in Brooklyn, NY. He's a member/producer of the rock quartet The Academy Blues Project, with whom he has made six records, and plays Live Piano Karaoke in-residence at Sid Gold's Request Room, New York City's flagship modern piano bar. Beyond Treble, Easton is a staff writer at Cover Me Songs, the web publication devoted to cover music of all genres.