Angel Olsen announces Cosmic Streams live performance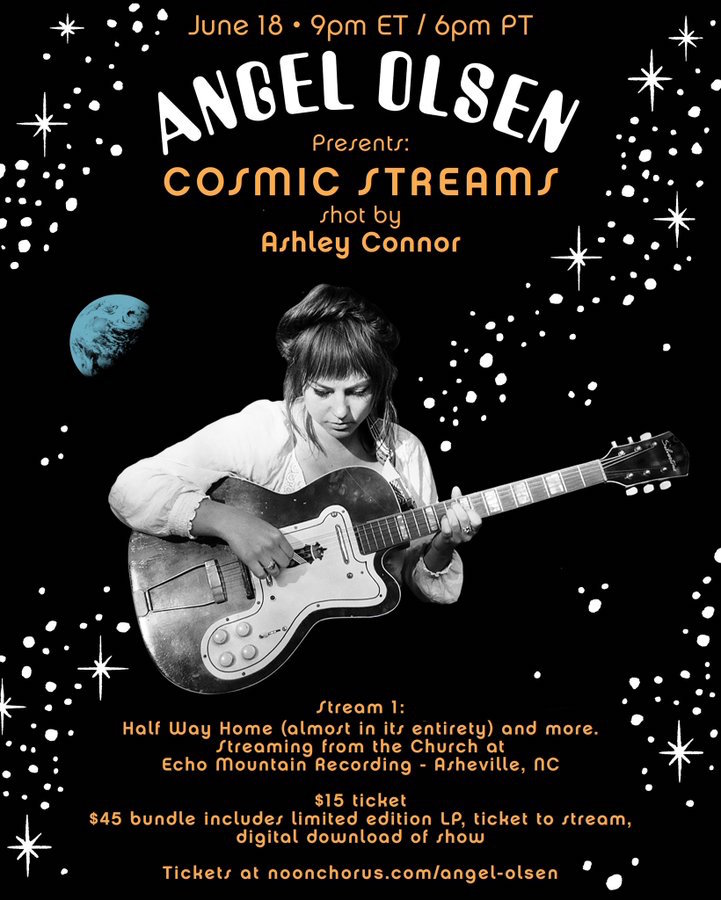 Angel Olsen has announced a new live stream series titled Cosmic Streams. After performing a live stream concert earlier this spring, she's doing another one on June 18 with a performance of her debut album Half Way Home (almost) in its entirety. Though she did play "Acrobat" on her All Mirrors tour, it's been a while since some of these songs have been in her live setlists. This is a ticketed show, and a portion of the proceeds will be donated to the YWCA of Asheville.
Tickets are $15, and for $25, viewers will also receive a download of the audio from the show. And for $45, that also includes a limited edition vinyl reissue of Half Way Home on white vinyl and with updated artwork.
Find more information here.
Angel Olsen's All Mirrors was our number one album of 2019.