The Top 50 Albums of 2019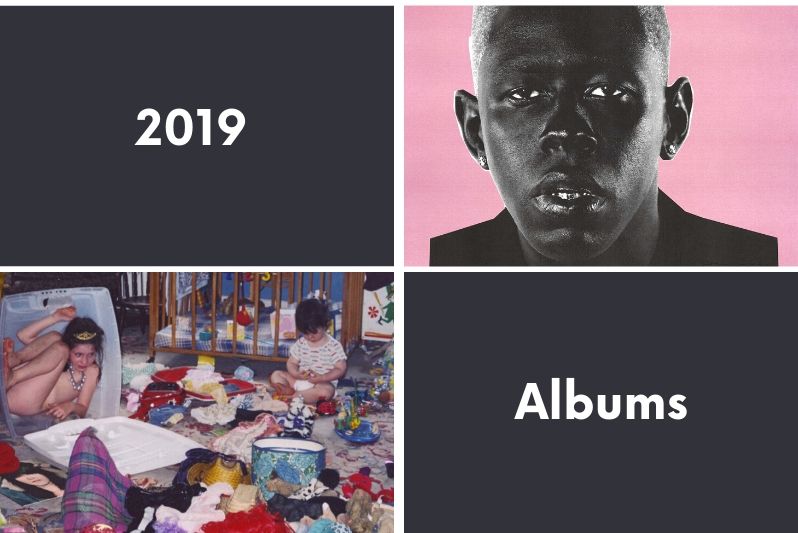 It's a little weird that, for how much our listening habits and means of consuming music change, albums are still good. They're still perfectly contained pieces of art that manage to summarize a certain time and place in our lives. Or maybe they just slap. But this year felt more like an albums year than a songs year—and there were lots of good songs! Maybe it's just because our divided attention span has made the idea of one runaway anthem far less likely in the scheme of things, or that living our lives increasingly inside our own headphones has made us lose ourselves to longer sequences of music. Or maybe we just said, "to hell with the algorithm" and took it off shuffle altogether. Whatever it is, 2019 is a strong case for the long-player. Here are the best albums of 2019.
---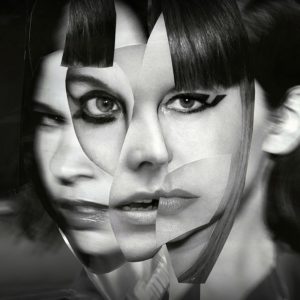 50. Sleater-Kinney – The Center Won't Hold
You heard that St. Vincent sold their guitars and bought synthesizers, and made a Yaz record. You heard that Sleater-Kinney sold their guitars and bought synthesizers, and made the same St. Vincent record. You heard they threw their drummer out the window because they wanted to make something real. You told them, "Don't do it that way. You'll never make a dime." You've never been wrong, you used to work in the record store, you had everything before anyone. Have we seen your records? Dylan at Newport, Neil Young's Trans, LL on Unplugged, GIL SCOTT-HERON! You are losing your edge to more open-minded people, people who let the punks and the women in their lives grow and change, and they're really, really nice. – Adam Blyweiss
---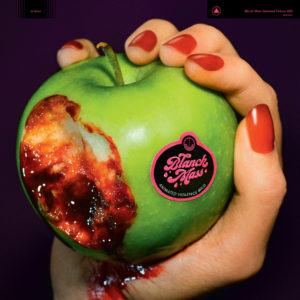 49. Blanck Mass – Animated Violence Mild
Blanck Mass' new record, largely concerned with institutions of capitalism, power, and violence, often sounds over-the-top, epic, and even triumphant, evoking the euphoria of trance. However, this record also evokes the anguish of black metal and industrial at its most gnashing. And if those titanic synth leads on "House v. House" and "Hush Money" sound too big to fail, you might be on to something. An album full of seamless transitions with a punishing pace that doesn't let up, Animated Violence Mild is keenly aware, both of the narratives of systems of power and destruction and of the sinister truths which sustain them. Simultaneously fun and painful to listen to, crafting a space in which sincerity and irony are often difficult to distinguish, this is a record that should give us pause. – Tyler Dunston
---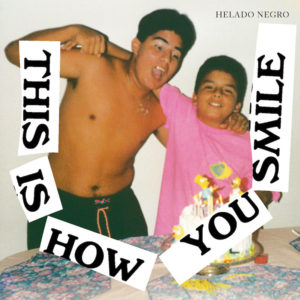 48. Helado Negro – This Is How You Smile
From the minimalist introduction of This is How You Smile, Roberto Carlos Lange's sixth album as Helado Negro (and, ultimately, his best), the listener is greeted with a smooth, lucid accompaniment of synthesizers and drum machines, held together by Lange's soothing-but-not incredible voice. What's important here isn't Lange's vocal stylings, though—it's the mood in which he manifests. This Is How You Smile is through-and-through a "mood" record, a brilliant collection of synth-folk tracks which bring to mind light ASMR—both Lange's deliveries and the music behind it never surpass a certain volume, holding their cool for something entirely awe-inspiring and emotionally reflective. – Timothy Michalik
---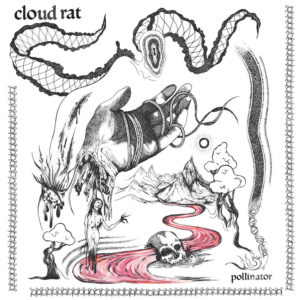 47. Cloud Rat – Pollinator
Michigan's Cloud Rat move at a speed few can keep up with—listeners, other bands, even our very concept and framework of what a metal or hardcore band should be. On Pollinator, they don't hammer hardcore into cubist shapes, infuse it with highbrow avant gardism or employ technological approaches to outpace the John Henrys of heavy music. Rather, their songwriting-first approach ensures a heart-stopping melody at the core of every minute long grindcore burst, and their post-punk influences lend a gothic shadow to every crusty dirge. Cloud Rat are an old-school band in that they're still piling into a van to bring DIY humans-with-instruments hardcore to stages, but otherwise this is a new metal frontier. – Jeff Terich
---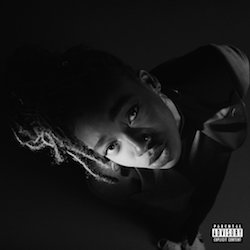 46. Little Simz – Grey Area
Since we've been blessed with Daytona, Some Rap Songs and FM!, a 35-minute rap album no longer seems quite so streamlined or concise. But in the case of Grey Area, the third album by London emcee Little Simz, that half-hour and change feels particularly lean, toned and ready for battle. Now 25, Simz meditates on the doubts and uncertainties of young adulthood over a rich production heavily composed of live instrumentation. So while she's airing some deep-seated angst, she ends up sounding bulletproof. It's a fascinating paradox but one that works because the honesty and vulnerability only give Simz strength. When she says, "Man, they shoulda never let me discover the mic" on "Boss," it's a summary moment of threatening chest puffery well earned. – Jeff Terich
---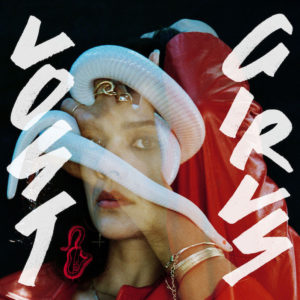 45. Bat For Lashes – Lost Girls
Though often pitched as her stab at synth pop, Lost Girls is closer to a return-to-form for Bat for Lashes circa Two Suns and The Haunted Man, her most critically-acclaimed period. Natasha Khan has been in the creative wilds for the past few years, exploring psychedelic music and baroque flourishes before returning to her sonic home, lessons intact. Lost Girls benefits from those excursions both in the positive and negative, wielding certain sonic curlicues while remaining stark and elegant in other moments. Khan has never lacked for great melodies and inexplicably moving unities of sound and lyrics, has always had a knack for cinematic visions and conceptual flourishes to tie her preciously-developed post-Kate Bush prog/art pop together in compelling sweeps. Lost Girls may not surpass Bat for Lashes' greatest works, but it does live comfortably among them, and that's no mean feat either. – Langdon Hickman
---
44. Toro y Moi – Outer Peace
Sometime last March, while watching my Knicks catch their fair share of abuse (Sorry Mick), during a timeout a familiar song, with indie lean and pop angles, was blaring over the statistics of Knicks owner James Dolan being forced out of the NBA due to piss poor product on the court. It was too cool to be Beck, not quite call and response enough to be directly Deeeetroit, but it was close. Upon the realization it was "Freelance" by Toro Y Moi, I became perplexed. Happy that my Bay Area dude, SF famous for wearing sandals to his DJ gigs under the moniker of Les Sins, had a sorta-kinda "jock jam," but at the same time it was kind of spoiled. "What, now we gotta share our chillwave smartest-nerd-in-the-room with you guys?"
Outer Peace—with its slithery, glowed-up pop-with-a-capital-P that travels past chillwave straight into streamable three-minute micro darts of synthy '80s Detroit techno with infectious, cavity-forming melodies—did bump "Chaz Bear" Bundick into the next tier of cool, almost disposable, but not quite, Spotify crafted jams. Not mad at a brother, folks gotta eat. Beneath that nonchalant "James Murphy is spinning at my house, I met him at Coachella" during "Laws of The Universe," Bundick is still that dude who will write about copping digits from a girl while discussing transportation options from "The Town" to San Francisco. Nerd-player persona, still in check. – John-Paul Shiver
---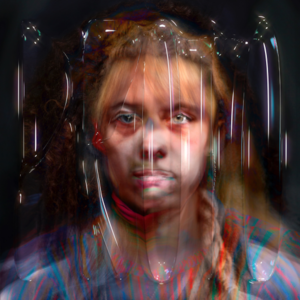 43. Holly Herndon – PROTO
There is, as we know, nothing new under the sun. Every sound has been made, every human creative process plundered, it's a wonder that there are still albums being made at all. So what to do? Well, Berlin-based electro wunderkind Holly Herndon may have opened Pandora's Box with her fourth album, which was built from the ground up using artificial intelligence technology. This terrifying glimpse into our future is at once a masterpiece of innovation and artistic freedom and a precursor to a million corporate identikit knockoffs. In Herndon's hands, the technology is used to explore the outer reaches of the interaction between the human voice and the enhancements that can be drawn out of it with vanguard software: she would feed her written compositions to her 'AI baby' and the baby would repurpose and regurgitate the music back to her, and the cycle would continue until Herndon felt the piece to be complete. It bursts the conversation about the limits of human creativity wide open, but can we agree to not let it stray into the wrong hands? – Max Pilley
---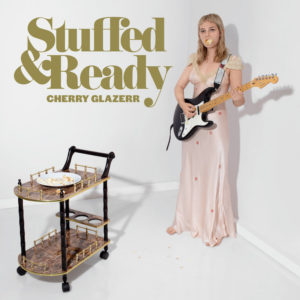 42. Cherry Glazerr – Stuffed & Ready
What a trip it's been for Cherry Glazerr, once the solo project of a teenage Clementine Creevy making lo-fi self-recorded songs loaded with both goofiness and talent to spare. As a proper band, however, they've comfortably transitioned into making big-budget rock that resonates with the spirit of '90s-era grunge and enough frustration not to let it slide when patriarchal attitudes rear their ugly heads. Introduced late last year with "Daddi," a scathing song that seethes in the face of predatory male behavior, Stuffed & Ready is both a more polished and more confident incarnation of Cherry Glazerr. The lighthearted songs of pizza monsters have evolved into more consequential but still deliriously fun anthems of empowerment and determination. Growing up doesn't always have to be a drag. – Jeff Terich
---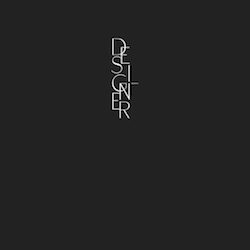 41. Aldous Harding – Designer
Aldous Harding is swiftly becoming one of New Zealand's greatest musical exports, confirmed this fact with this strange and sophisticated album, brimming with compelling mystery. Ranging from smoky, jazzy cooing to haunted, mournful whimpers, Harding's voice is the kind you can recognize immediately, particularly in each unusual enunciation she chooses to make. A shapeshifting artist, Designer finds the artist making herself harder and harder to pigeonhole, as she veers between tragicomic jester (on joyous folksong "The Barrel"), peaceful romantic (as opener "Fixture Picture" illustrates), and metaphysical poet (on the elliptical "Treasure"). Like a complex wine or a particularly strong cheese, there's lots to mull over and sniff out on this album that might not resonate with you straight away—but it's well worth your while. – Sam Pryce
---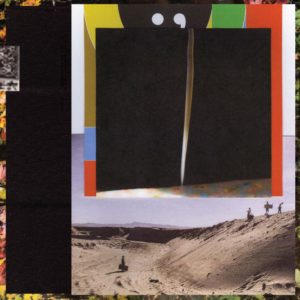 40. Bon Iver – i,i
On fourth album, i,i, Bon Iver comes full circle in his musical representation of all four seasons. Here, he dives into autumn, the bursts of new colors, and the diminishing of life as winter rears its head. Many of the songs feel like outbursts, cries of both joy and pain. Opener "iMi" is a flurry of confidence, a fresh tone for Justin Vernon and his comrades, and many of the songs take on the usual sadness that Bon Iver is so adept in, like on "Holyfields." It's like a chapter of darkness being opened, examined, and then put to rest. – Virginia Croft
---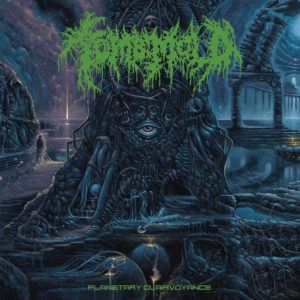 39. Tomb Mold – Planetary Clairvoyance
It was a shock when Tomb Mold announced their follow-up to the universally beloved Manor of Infinite Forms so close to that record's release date, but the proof was in the pudding. Where that previous album sat in the perfect middle space between the stark dank caverns of underground death metal and the hoary wilds of progressive music, Planetary Clairvoyance saw them continue that writing path, producing ever-tighter versions of that same sonic concept. It is strange; Planetary Clairvoyance is more prog but less progressive, ditching some of the untamed wilds for a cleaner execution of the same ideas. But it works, and it does so precisely because Tomb Mold made the correct choice to change their tack ever so slightly. It's exhilarating to see a band racing to keep up with their own fertility, especially when the songs are this damn good. – Langdon Hickman
---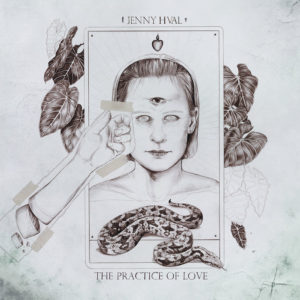 38. Jenny Hval – The Practice of Love
The Practice of Love begins with a study of the natural world. "Look at these trees," the speaker intones, "Look at this grass." The speaker then says, "Ask yourself: 'Where is God?'" characterizing the natural world as a no-god's land, which offers neither divine order nor understanding. So begins an album whose aim is an in-depth study of love. As suggested by the opening track, there are no easy answers, and the conclusions are never didactic, ecclesiastical, or hierarchical. The title track in particular embodies this by presenting overlapping recordings which interrogate these questions alongside each other. Generally speaking, these songs live in the questions themselves. Musically, the record continues in the vein of 2016's excellent Blood Bitch, leaning into synth-pop while retaining a sonic and conceptual adventurousness. Both albums stand out as some of the most compelling examples in recent years of tackling deep philosophical and political questions through music. – Tyler Dunston
---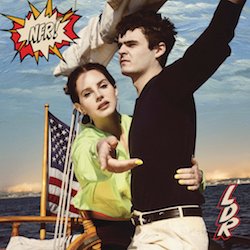 37. Lana Del Rey – Norman Fucking Rockwell!
Lana Del Rey has created one of the deepest pop art projects of the 2010s, and Norman Fucking Rockwell! (resplendent with exclamation mark) feels like the first moment when everything she's doing just works. She's funnier ("Your poetry's bad and you blame the news"), and at times, more perfect (all of "Venice Bitch"). There's a lot happening here, from the Laurel Canyon golden guitar lines and plaintive piano chords, and the inversion of the gender roles Del Rey has created for herself. But beyond the lovely arrangements and beautiful melodies, it's the fact that Del Rey sounds free, and she's willing to take us along for the ride. – Ben Cohn
---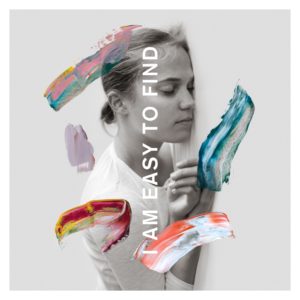 36. The National – I Am Easy to Find
People wanted The National to vary their (remarkably effective) sound for so long. They did, on both this record and its predecessor Sleep Well Beast, and it led to some of their rawest, most revealing work. Matt Berninger has never been this nakedly critical as he spirals through…a divorce? An almost-divorce? The specifics of his life aren't important; this is clearly a man bursting at the seams with self-resentment. As if in another way of acknowledging that truth, Berninger yields vocal room to a number of guests who, not infrequently, sing lead (Gail Ann Dorsey is the undisputed showstopper of these when she achingly intones, "You have no idea how hard I died when you left"on "You Had Your Soul With You"). While overlong and short on the full-band exhibitions that have highlighted classic National albums, I Am Easy To Find proves that a band many considered intractable is definitely capable of evolution. – Liam Green
---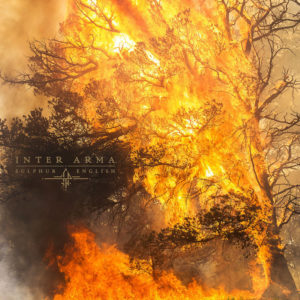 35. Inter Arma – Sulphur English
As time passes, the stance of this as Inter Arma's "death metal record" begins to fade and resemblance to their earlier records takes hold. This, thankfully, is not a bad thing at all; Sulphur English is just as compelling and moving as any of the group's other records, balancing the line between progressive ambition and nasty, brutish rock 'n' roll. The theme and legacy then of Sulphur English perhaps is not as a death metal record but an extra shot of grit into the group's sound, producing a record no less epic and emotionally all-encompassing in the process. Inter Arma's strength has always been strident experimentation brought to just the right precipice and on Sulphur English their enhanced viscerality and blood-soaked riffs are measured perfectly before their addition to the only ever richer sonic brew of their sound. – Langdon Hickman
---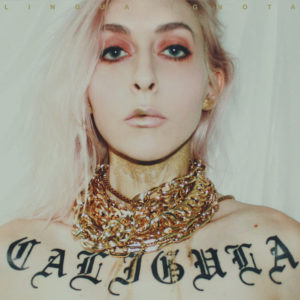 34. Lingua Ignota – CALIGULA
At the end of her touring cycle behind CALIGULA, Kristin Hayter shared a picture on Instagram of the bruises she'd cultivated after a season of delivering menacing death hymnals to audiences. Her exorcism-as-art form is bound to leave no participant unscathed, her own bodily harm included—CALIGULA is neither casual nor easy listening, but a force to be consumed by. In her second album as Lingua Ignota, Hayter takes on violence and depravity as an overarching concept through approaches both beautiful and brutal, horrifying and transcendent. By the end of it, CALIGULA will either feel like a spiritual experience or like the earth just swallowed you whole, but there's absolutely no in between. – Jeff Terich
---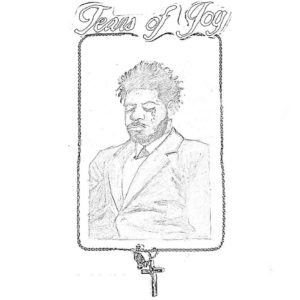 33. MIKE – Tears of Joy
MIKE's best, most accomplished album so far came after the death of his mother, and it lives mostly in that space that follows loss. His observations are candid; his grief, bound up in numbness and in the physical world, in folding through "newspapers with obituaries." This is soft-focus rap; its lyrics pay attention to the motion of things, its open spaces and hazy, recursive samples to stillness. MIKE sounds like he's drifting, sending woozy transmissions from far away, and that sound is as instructive as it is immersive. He's letting us watch him process things, his words spilling out in a dark murmur, the music behind him echoing and flickering like television light. For MIKE, snapping in or out of clarity is equally likely, but "in" doesn't mean he has answers, and "out" doesn't mean he doesn't have hope. – Ben Dickerson
---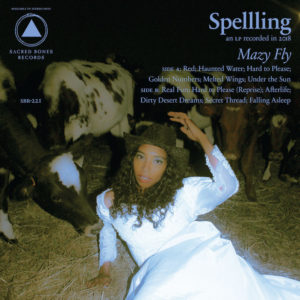 32. Spellling – Mazy Fly
Jeff was right when he said in his review of All Mirrors that Angel Olsen would have fit right into the world of Twin Peaks: The Return, but the sounds that Chrystia Cabral conjures as Spellling may be even more appropriate. Much like the soundtrack of that beloved show, Spellling's sophomore record doesn't draw from other genres—there's darkwave synthesizers, soulful vocals, a jazzy saxophone here and there—so much as corrupt them, creating a strange brew that defies categorization. And in true Lynchian fashion, Cabral's lyrics evoke abstract dreaminess (aliens jamming to Billie Holiday, a "wonder cow" living in a mountain cloud) as well as gut-wrenching horror: if the image of a heart ripped out of a chest on the opening track doesn't haunt you, then "Haunted Water," a requiem for the ghosts of the Atlantic slave trade, almost certainly will. – Jacob Nierenberg
---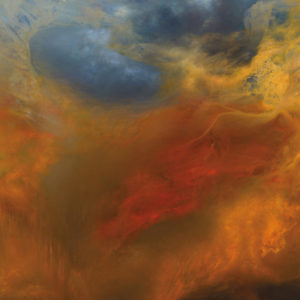 31. Sunn O))) – Life Metal
After an uncharacteristic period of silence, 2019 proved to be a big one for Sunn O))). This, originally a Record Store Day special release, is the first of the 'twins' that the band released this year (Pyroclasts followed in October) and it finds the Seattle noise demigods resident in their ritualistic, primal nature. Four tracks over 70 minutes, it is at first glance the quintessential Sunn O))) release—ribcage-caving, Richter scale-registering extended drones at extreme volumes that tease the hypnosis out of a gradual pace of repetition. But Life Metal (a play on death metal?) hides delicacies: the plaintive vocal and cello of Hildur Guðnadóttir, for example, or the organ of Anthony Pateras. Their best non-collaboration album in a decade. – Max Pilley
---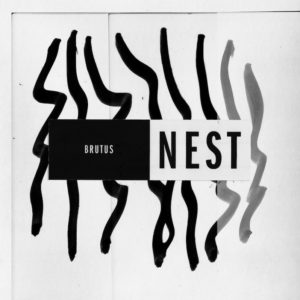 30. Brutus – Nest
More than measuring up to the hype it garnered (you probably heard that Lars Ulrich was a fan), Nest is an interesting creature. On their second album, Belgian trio Brutus blend a few different elements, with Stefanie Mannaerts' vocals sounding like Björk fronting a taut post-hardcore band. Yet even as their sound leans more toward punk, the songs are not at all devoid mainstream sensibility, even when refusing to conform to simple or obvious structures. When the hooks are not the focus, however, the key selling point becomes how honest their emotional outpouring is. You can feel and believe what Brutus are putting into these songs, and that's what makes Nest indispensable. – Wil Lewellyn
---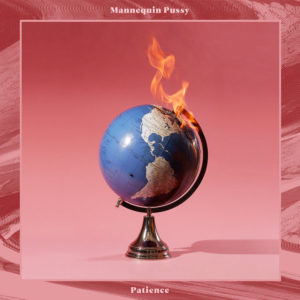 29. Mannequin Pussy – Patience
Patience is kind of a funny name for a 26-minute album that ignites, takes off and pulls the listener along for a white-knuckle, emotional punk rock experience whether they're ready for it or not. The third album by Mannequin Pussy is practically a marathon by the Philadelphia band's standards, however, filling the spaces between their hypercharged, seething anthems with gorgeous ballads ("High Horse"), dreamy jangle-pop ("Who Are You"), squealing noise-rock destroyers ("F.U.C.A.W.") and in "Drunk II," at least one genuine scrawl-the-lyrics-on-your-high-school-notebook indie rock hit ("And everyone says to me, 'Missy you're so strong', but what if I don't want to be?"). On Patience, Mannequin Pussy make the case that ambition, vulnerability and even painful honesty are punk as fuck.  – Jeff Terich
---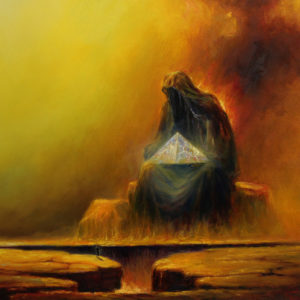 28. Mizmor – Cairn
Uncompromising yet refined, Cairn is a testament to the songwriting prowess of sole songwriter/performer A.L.N, both lyrically and within its gargantuan soundscapes, Cairn's relentless traits are also painfully nuanced and articulate, brilliantly providing doom metal subterfuge with existential jabs that speak profoundly to a more in-depth philosophical view. Tonally it's almost peerless, its remarkable transitions signaled only by its shifting ambitions, with production that's warm, yet still possessing enough edge to convey the intimacy of a "bedroom" metal recording. There's not enough space here to discuss the importance of each track, but rest assured that it is a work that must be understood in its totality and scope. – Brian Roesler
---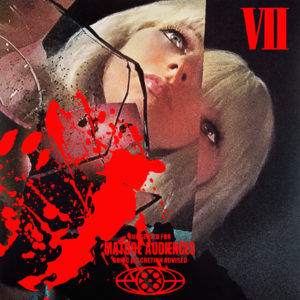 27. Chromatics – Closer to Grey
This is not the most anticipated synthpop LP of the 21st century, this is merely a tribute. With only a few standalone songs released in the wake of Johnny Jewel's legendary destruction of finished album stock, Chromatics' Dear Tommy remains a rumor tossed on the wind. In the meantime, Closer to Grey appeared with little fanfare in October, and if this is the direction where Dear Tommy was headed we could all be a lot worse off. Ruth Radelet's elevated whisper and the rest of the players' skill with spare keyboards and dangling guitar chords combine to come off (finally, at last) as a high-tech echo of Broadcast: library music for an age without libraries, soundtracks for endless platform-exclusive series. From the eerie assemblage of "Light as a Feather" to the futuristic yacht rock of "Touch Red," and sharing both joy and pain in covers of Simon and Garfunkel and The Jesus & Mary Chain, Closer to Grey extends Chromatics' collection of loosely-gathered thematic anthologies. It might be their most polished set yet of uneasy easy listening. – Adam Blyweiss
---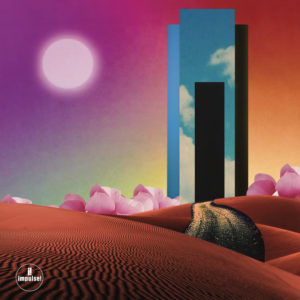 26. The Comet Is Coming – Trust in the Lifeforce of the Deep Mystery
With dark touches of sax and mysterious backing instrumentals, the collage of sound coming from this London-based jazz outfit is amazing. Technically speaking, there are on fire, taking lessons from the cosmic master himself (Sun Ra). Tracks like "Birth of Creation," "Super Zodiac" and "Unity" are all standout compositions, yet fit in with the overall cohesive exploration of the album as a whole. The uniformity and creativity exposed by the group's raw energy manifests in the moments when repetition—used to make the listener feel comfortable—is interrupted by synth or saxophone spiraling the eardrum to deeper depths. With psychedelic moods, hypnotic modes or starkly unsettling jazz rifts, Trust in the Lifeforce of the Deep Mystery is a journey worth repeating. – Konstantin Rega
---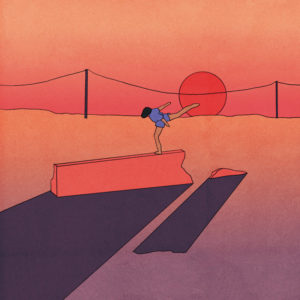 25. Jay Som – Anak Ko
On a recent episode of the Song Exploder podcast, Melina Duterte, aka Jay Som, discussed recording much of Anak Ko in her drummer's childhood home. The bulk of the album carries this feeling—of easier times—with carefree guitar riffs putting us in the center of a high school hang, passing back a beer while playing a board game. It's also an album that perfectly hits the feeling of falling in love, and how entrancing the first exchanges can be. "Tenderness" is a gushing, realistic inner dialogue of questioning a crush—in the sense of "do they like me back, are they also laying on their floor hoping to receive a text." Duterte's use of vintage drum kits and her influences of Steely Dan tie the album together, seamlessly creating a breezy, springtime tone. – Virginia Croft
---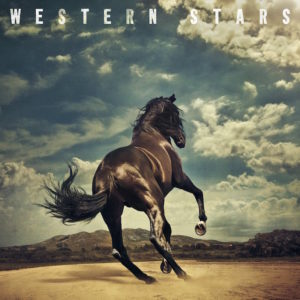 24. Bruce Springsteen – Western Stars

Springsteen's nineteenth studio album, Western Stars, came accompanied with a documentary film with the same name, which premiered at the Toronto International Film Festival—this followed his extensive run on Broadway, Springsteen on Broadway. At seventy, most of Springsteen's peers have slowed down or collapsed into the numerous "farewell" tour trap—not for the Boss. It seems Springsteen is as relevant as ever in his age, penning some of his best songs in the last two decades—"Tucson Train" and "Hello Sunshine" among the standouts. Western Stars is in no way a comeback album, nor is it transformative—it is Springsteen doing what Springsteen does best: writing endlessly lovable and comforting songs that stick with you long after your first listen. – Timothy Michalik
---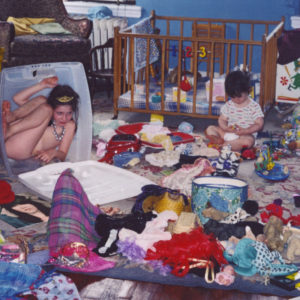 23. Sharon Van Etten – Remind Me Tomorrow
Remind Me Tomorrow saw Sharon Van Etten steer away from the stripped-back, guitar-led music that became her trademark for a while, and toward a bigger, festival-ready sound incorporating vintage synths, piano and drones. Lead single "Comeback Kid" portrays wayward adolescence with warm, muscular electronics, while the irresistibly catchy "Seventeen" was the sound of the spring (and indeed the summer) for many with its Springsteenish spirit. Her lyrical honesty isn't lost, however, as is made clear from the outset on the confessional "I Told You Everything." Ambitious and engaging, the fifth full-length album from Van Etten is the work of an
artist with a reinforced conviction and confidence in her own ideas. – Sam Pryce
---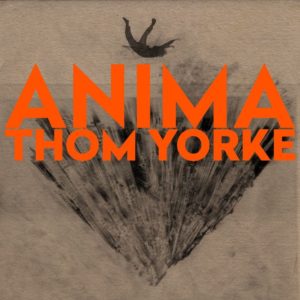 22. Thom Yorke – ANIMA
In a 2019 interview, Stephen Colbert asked Thom Yorke how it felt to have been right about the general direction of the world for all these years. Indeed, it does feel like the Yorke worldview has never been more in lockstep with the zeitgeist than now, which is what makes ANIMA his most urgent and complete solo work to date. Coming off the back of his acclaimed score for Luca Guadagnino's Suspiria, ANIMA deals with the curse of the internal monologue, that immutable stream of information that keeps you dialed in at all times. The music this time around twinkles as much as it jerks; too often Yorke has lapsed into self-defeating academic forensics with his experimentations with electronica, but here he finds multi-layered, rippling beauty and creeping, incessant menace in equal measure, both unignorably affecting. – Max Pilley
---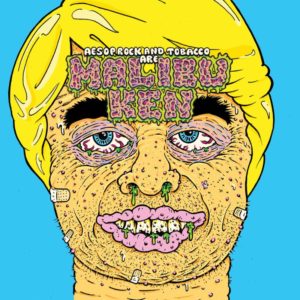 21. Malibu Ken – Malibu Ken
Like something Aesop Rock notices with puzzlement on the body-horror canvas of his face on "Tuesday," I'm not really sure what the fuck this album is. But I'm pretty pleased that it exists. In a rare choice for this stage of his career, Aes cedes production duties to Tobacco (of Black Moth Super Rainbow), who comes up with these buzzing-synth nightmares that are as dissonant as they are intriguing. This allows him to focus fully on rhymes, which, for all their sometimes stomach-turning grossness, are clearly well-considered and intricate. In many ways, I feel like Malibu Ken is an album about depression—a topic that's always engaged Aes, most intensely on the underrated grief-fueled Skelethon—but it sounds and feels artistically engaged in an exciting way. – Liam Green
---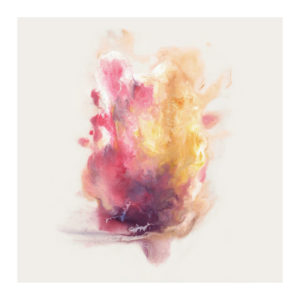 20. Big|Brave – A Gaze Among Them
When our editor-in-chief placed this record at the very top of best metal records of the year, it was greeted as a pleasant but acceptable surprise. In truth, when I listen to it personally, it still chokes me up and, if no one else is around, all asleep in their beds, I often find myself crying at my desk to it. Their songs, deep walls of roiling drones and punctuating compelling drums, sprawl out like a roadmap of the subconscious, spilling shapeless color and emotional swirl without regard to structure or reason. The vocals are often unintelligible, the riffs and playing sounding like a war between drone metal stalwarts Sunn O))) and a post-metal group like Sumac, but the internal emotional thematic core of navigating the world as a non-white, non-male body in a world dominated by those forces keeps a tight leash on what emotional colors make it to the canvas. The result is a record that bristles not just with profound pain but also the trembling human core within it, fixating neither on the noble humanity of the sufferer or the wickedness of that sorrow but the uncomfortable cohabitation of the two with each other. – Langdon Hickman
---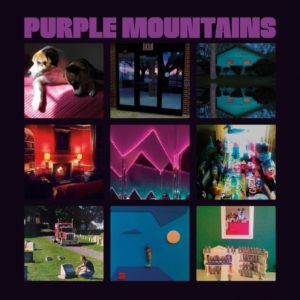 19. Purple Mountains – Purple Mountains
When David Berman took his life in August, America fell silent. For music fans of a certain age, Berman's work with the Silver Jews is a rite of passage—his back-to back streak of magnum opuses (1996's The Natural Bridge and 1998's American Water) created a highly specific strand of American music that borrowed equally from traditional country music as it did shambolic noise of '80s college rock; for poetry fans of all ages, Berman's lyricism (along with his lone and staggering 1999 poetry collection Actual Air) is unabashedly singular and American. After calling it quits with the Jews in 2009, Berman returned after a decade-long hiatus, shacked up in Chicago's mindless winter and recorded a damn-near perfect comeback record under the moniker Purple Mountains (aided by members of Woods). The result of Purple Mountains, in retrospect, is a masterful suicide note, but that doesn't take away from the mastery of the album—every song, from the opener, "That's Just the Way That I Feel," to other highlights such as "Margaritas at the Mall," "Snow is Falling in Manhattan," and "Maybe I'm the Only One For Me," are perfect slices of music—the result of a diet which consisted of Johnny Paycheck and poets Wallace Stevens, Frank Stanford, and James Tate. We will never get to hear David Berman again, or see what other work he might have had cooking up, but to leave on the note of Purple Mountains is a masterful stroke, solidifying Berman as a maverick of American music. – Timothy Michalik
---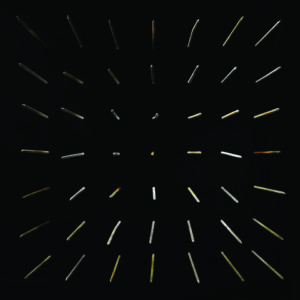 18. clipping. – There Existed An Addiction to Blood
clipping. are old pros at prodding and poking at the edges of what listeners are likely to find acceptable. Their metallic, industrial approach to hip-hop has put them at the frontline of experimentations with the form for most of this decade and it would not take much imagination to see their influence on some of the most lauded emerging artists in the R&B sphere in the last few years too. Where their last LP put the resurgent Afrofuturism under the spotlight, There Existed an Addiction to Blood turns to horror as its conduit for dealing out home truths. Daveed Diggs remains in the highest tier of contemporary MCs in America, taking obvious joy from spinning between frisky, tongue-in-cheek junk culture references and cold, compact sucker punches of truth. Little is done for the sake of listening comfort, least of all the 18-minute clip of a piano burning, but horror movie folklore is knowingly interspersed throughout, as much to instigate empathy and righteous anger as fear. If in fact it proves to be a single-handed resuscitation of horrorcore, however, that might retrospectively knock it down a few places in this list. – Max Pilley
---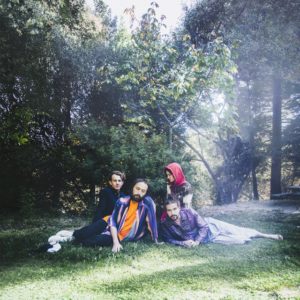 17. Big Thief – U.F.O.F.
Writing about a Big Thief song is pointless. There is a certain quality about them that is magnetic and hypnotizing and completely indescribable. It makes for infuriating blurb writing. And yet, when I turn this album on, I desperately need to finish it. It's something about the scream that sets off a wave of heavy guitars on "Contact" and the deeply unsettling lyrics on "Orange." U.F.O.F. is defiantly original, and subtly weird. Every listen yields smaller and smaller melodic details and instrumental flourishes. They are hidden in plain sight, inside songs that are anything but ostentatious. What's most exciting about U.F.O.F. is the chance to listen to a band, one that is completely in each other's heads, and making music that springs from a shared creative well. It's this total cohesion that makes Big Thief so mesmerizing. They've taken the step to being a truly great band. U.F.O.F. is only the beginning. – Ben Cohn
---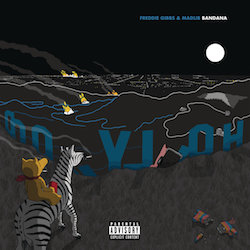 16. Freddie Gibbs & Madlib – Bandana
With Kanye West in continued free fall despite having hit the bottom and crashed through it a half dozen times, Freddie Gibbs probably takes the mantle of "most complicated/contradictory rapper who still makes excellent music." There are moments of utter profundity on Bandana, like the chorus of "Flat Tummy Tea:" "Crackers came to Africa, ravaged raffled and rummaged me/America was the name of they fuckin' company." Or Gibbs' depiction of his struggle to avoid eating pork while in prison. And then there are the repudiations of vaccination, which…ah, fuck it. See where this gets you?
Anyway, this is not just Gibbs' affair. It's credited to him and Madlib because the esoteric, legendary producer is as responsible for the strange yet intoxicating blaxploitation-trap sound of Bandana as the rapping pride of Gary, Indiana. Whether Gibbs is blitzing solo through the workout of "Half Manne Half Cocaine" or taking Pusha T and Killer Mike along does the ride on the uber-funky "Palmolive," Madlib provides a cushion of adventurous beats that make the record a complex, uncompromising and occasionally problematic but never less than compelling exploration of Black American masculinity. – Liam Green
---
15. Jamila Woods – LEGACY! LEGACY!
As a songwriter and poet Jamila Woods has frequently sprinkled her compositions with allusive easter eggs nodding to everyone from Mr. Rogers to The Cure, so it's not necessarily a surprise to find her using the shoulders of artistic giants as the foundation for her second LP. Woods shows her work; every track on LEGACY! LEGACY! is named for and inspired by a significant writer, musician or artist—many of them women, essentially all of them people of color—and their influence shines through, whether in the anecdotal biographical details of Frida Kahlo's life or the cocksure swagger of Muddy Waters. It's a loving tribute in large part, but what LEGACY! isn't is pure homage. Woods empathizes, draws connections between her own experience and those of the writers and musicians that came before her, but the vision still refracts through her own lens into a prismatic spectrum of sounds and emotions that amounts to the sum of her singular vision. LEGACY! LEGACY! is a work of love, empathy and funk that reaches back through a century of marginalized creators while finding new and unexpected ways to carry their stories forward. – Jeff Terich
---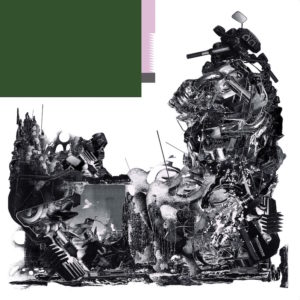 14. Black Midi – Schlagenheim
In 2019, Black Midi arranged a flawless synthesis of what some may call "modern rock." Schlagenheim is an all telling abstract, a Cliff's Notes of the last twenty-something years of post-hardcore, jazz, noise punk and so much more. The instrumentation is tight and the songs even tighter. Producer Dan Carey (Sia, Bat For Lashes, Fatboy Slim) mixes for a hi-fi affair, a risky pairing with stunning resolve; the end result sounds somewhere between a big budget studio session and a coveted jam session rarity. The band's loose, improv-inspired style is channeled through each members' disparate influence. Thrilling, unpredictable breakdowns lead to hair-raising arrangements on the terrifyingly urgent "Near DT, MI" and the wheezing bridge of noise on "953." Black Midi's incredible debut follows underground infamy; the band spent several years playing, coughing up the sporadic single while playing a dwindling number of gigs. But the hiding act is over and the results speak for themselves; Black Midi is one of the most exciting new acts of 2019. – Patrick Pilch
---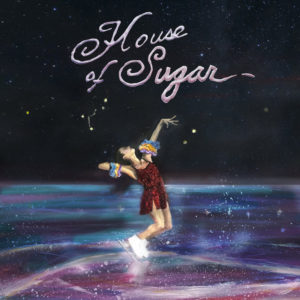 13. (Sandy) Alex G – House of Sugar
The first hits are free until they aren't and then your priorities shift and your head's mangled by dopamine or lack thereof. Soon enough you're twisting and itching, overdrafting and overdosing. Now he's gone and we gotta honor him somehow, but Jan's around tonight and all I need is a spoonful and I'll be alright. It'll be like old times when we used to lose it and stomp drunk and piss our jeans, shameless and stoned, going postal to Rascal Flatts or some shit. I don't want to go back, I don't ever wanna feel, I don't wanna walk away or ever leave my baby out without a bottle. House of Sugar is Alex G's sardonic rock n' roll record, overindulgent and purposefully unaware, or at least I think it is. All of his music is interconnected and open to interpretation and this album feels like a three-part excursion: a revelatory fever dream, a dissociative demise and a sobering acoustic epilogue. Trading salt for sugar, Giannascoli's unwavering prowess for songwriting hits its sweetest peak on his latest. – Patrick Pilch
---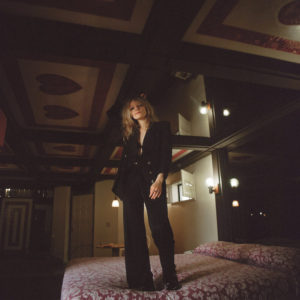 12. Jessica Pratt – Quiet Signs
Every schoolteacher knows that the way to take control of a rowdy class is to lower your voice. Jessica Pratt understands this too, her third album turning the gentleness dial to extreme and creating in the process one of the year's most stunning and addictive listening experiences. Its nine tracks and 28 minutes are an impossible dream, a continuous suite of celestial, entrancing wonder. Recorded in a professional studio, a first for Pratt, the fireside warmth that permeates the entire record is the key, elevating this beyond her previous home-recorded work. "Poly Blue" flirts with flashes of woodwind, but the core recipe is Pratt's voice, Pratt's piano and a hazy ambience between the two. The melodies, which unfurl organically over repeated listens, are contained almost entirely inside Pratt's vocal murmurations, sliding and pulsing seductively in and out of your mind's eye. It almost seems simple, such is the precision of this album's execution. – Max Pilley
---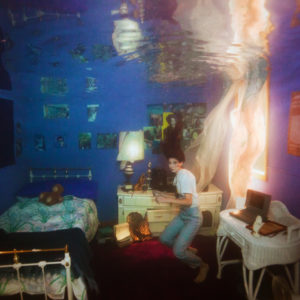 11. Weyes Blood – Titanic Rising
Natalie Mering is an optimist. That might not track with what we know about Titanic Rising, a gorgeously written and arranged record about what it's going to take to survive in a new era of deception, loneliness, pain and the possibility that the earth's going to be destroyed by climate change sooner rater than later. That and she's a millennial—we're not really known for being able to see the silver lining. But amid the 10 compositions on Titanic Rising—songs of anxiety, isolation, heartbreak and grief—Mering always manages to turn crisis into opportunity, reaching out an open hand as glacier ice melts all around her. And yes, sometimes it's unbearably sad; you try making it through "Picture Me Better," a song about a friend's suicide, without completely losing it. Yet Weyes Blood's songs radiate a restorative warmth, each melody scoring a reassurance that we're all gonna make it through this together, come hell or high water. We are, all of us, desperately scrambling to find peace and meaning, and Mering perhaps comes up short as often as the rest of us. But on Titanic Rising, she builds a masterpiece around the simple idea that we don't have to go through it alone. – Jeff Terich
---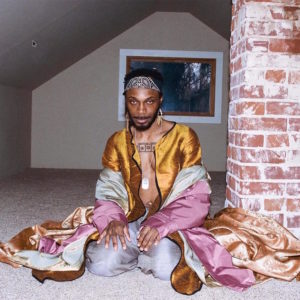 10. JPEGMAFIA – All My Heroes Are Cornballs
Props are in order for JPEGMAFIA for managing to blow up while remaining weird. But it's only appropriate, I guess, that an artist who so clearly enjoys discomfiting his fans would resist crossing over. All My Heroes Are Cornballs refuses to be the formal introduction that it could have been; instead, the album is a defining statement because of its turbulence. It's a mirror that chooses to shatter over and over and over again, all jagged edges and glimpses. The production here is some of the prettiest JPEG's ever done; either that, or it's the ugliest or most jarring, and the album vacillates between the two, from wind chimes to scrap metal as Peggy jumps between AutoTuned hooks and anxious, jugular-bursting verses, never quite the same as he was on the last song but always incisive and unignorable. The man's got a funny way of being "disappointing." – Ben Dickerson
---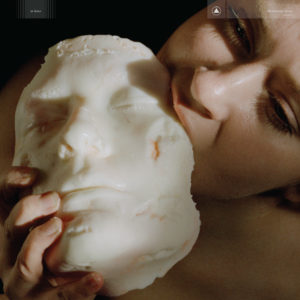 9. Pharmakon – Devour
Margaret Chardiet's first full-length release with New York garage rock outfit Cheena in 2016 revealed what nobody suspected: She can and does play fun, catchy music. That's not what she's best at, though—harsh, dystopian horror-noise industrial is both her strong suit and the form in which she's been most prolific, which on fourth album Devour she's taken to blood-curdling new heights. A five-track dirge cycle written around the five stages of grief, Devour was initially shared to writers with the caveat that it's best experienced as two continuous sides—the irony here being that it's such an intense, blistering experience that it can feel, on the wrong day, like a test of one's wills. (Apparently we all passed that test, since it cracked the top 10.) Though not as approachable as 2014's Bestial Burden, Devour nonetheless finds Chardiet combining her most hostile sounds with her most approachable, the drones in opener "Homeostasis" among her most hypnotic, and the rhythms in "Self-Regulating System" her most compelling. And though it's not always an easy listen, it's never anything less than jaw-dropping in sound and scope, a triumph of pain. It's called Devour, one presumes, because that's exactly what it will do to you. – Jeff Terich
---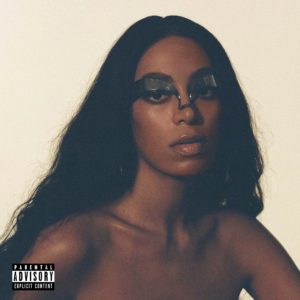 8. Solange – When I Get Home
When I Get Home, released at midnight on March 1st (the first day of Women's History Month), pivots toward her hometown of Houston and revolts this time against the typical antiquated soul album format. Making production technique the uprising, with 19 tracks in 39 minutes, the irreproachable successor to 2016's A Seat At The Table is a quintessential delivery system where jazz-fusion samples, electro-funk, lucid reggae, and soul ballads—written in 5/4 time signatures—swirl not for a linear sequence, but for sonic voodoo. Sharing ambient compositional space with the likes of Brian Eno, Alice Coltrane and Stevie Wonder (circa Journey Through The Secret Life of Plants), it's the audio companion piece for her self-care movement. Odd sampled snippets from "Vagina Power" pioneer Alexyss K. Taylor or poetry excerpts read by Debbie Allen and Phylicia Rashad, who are from Solange's neighborhood of Third Ward in Houston, leads us to the point spoken by our curator on "Can I Hold The Mic": "I can't be a singular expression of myself, there are too many parts, too many spaces, too many manifestations, too many lines, too many curves, too many troubles, too many journeys, too many mountains, too many rivers, so many." Solange, who even when doing mainstream things still keeps everything just a bit off, like a Dilla beat, remains my favorite Knowles. Be kind, Bey-hive. – John-Paul Shiver
---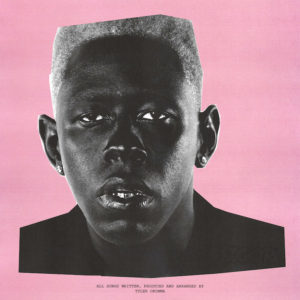 7. Tyler the Creator – IGOR
As the decade comes to a close, who could have predicted this is where Tyler the Creator would end up? After beginning the decade with some excellent singles and a lot of homophobia, not only is Tyler out, but he's also made one of the most romantic (and loneliest) albums of the year. IGOR is a break up album, and one that follows the general narrative arc of a break up closely. What's different is Tyler's open-hearted honesty, which leads him to sing "don't leave, it's my fault" on "Earfquake" and him pleading "are we still friends?" on the final track. This kind of vulnerability shows off Tyler's artistic and emotional growth. He's crossed-over fully into neo-soul on IGOR, but it's sludgy and psychedelic and manages to split the difference between the angst of Neptunes and the beauty of Erykah Badu. – Ben Cohn
---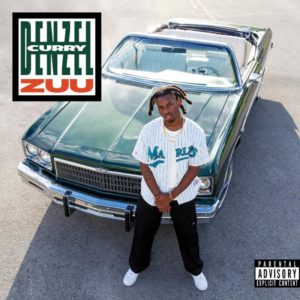 6. Denzel Curry – ZUU
Denzel Curry is Florida's finest rapper, which by now is nearly indisputable. ZUU, his fourth studio effort, is a surprisingly refined testament to Curry's growth as an artist. Not a single track runs longer than three minutes, and there is zero waste between each track, making it a 29-minute exercise in lean flourish and razor sharp writing. "WISH" has a hook so goddamn good it should be illegal. And "P.A.T.", the album closer, is so unbelievably large, grimy, all-consuming in its sound, it's unreal. Its primary engine being an absolutely nasty accented bass-heavy groove that cuts down your bones. Oh and it has the line: "We carry hollow tips because it reflects what's in my soul, damn" Are you fucking kidding me?  ZUU is a lesson in confidence, in both technical prowess and spiritualized flow that sounds as authoritative as the swagger and complexity behind its lyrics. Also, there's a Majin Buu reference and that slaps. – Brian Roesler
---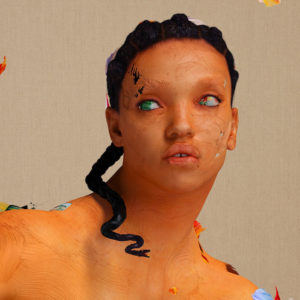 5. FKA twigs – MAGDALENE
The mutant form on the cover of MAGDALENE is not a work in progress. Take another look at it (and the accompanying images) and you'll see that it's an act of deconstruction: the paint isn't being applied, but removed, exposing rough brushstrokes and even holes. It's a striking metaphor for vulnerability, for feeling as though you are slowly, publicly losing pieces of yourself. In the five years since her last album, LP1, FKA twigs broke up with actor Robert Pattinson—a relationship that subjected her to racist vitriol from Twilight fans—and underwent surgery to remove tumors from her uterus.
But to reduce MAGDALENE to the circumstances of its birth would do it a disservice. The album's cover is also a metaphor for how its creation left twigs "with no option but to tear every process down"; the result is her most abrasive, minimalist, and powerfully feminine collection of songs. Whether twigs is blowing emotional anguish up to Kate Bush-ian proportions on the majestic "sad day" or working through physical agony on "home with you" ("apples, cherries, pain," her pitch-shifted voice gasps), MAGDALENE plays like an exorcism of heartbreak and trauma. It's been months since we first heard "cellophane" and saw twigs' fall from heaven in the accompanying video. Listening to it now, as MAGDALENE's devastating conclusion, it is the sound of twigs rising again, this time as one of the most essential artists of the decade to come. – Jacob Nierenberg
---
4. Baroness – Gold & Grey
Some bands offer a consistency that is comforting because of a welcome sound. Others offer consistency through sheer quality, a camp into which Baroness falls. Over the past decade or so, the only full-on constant of the Savannah band has been frontman John Baizley and his intensely earnest baritone, and even that hasn't always been present; he didn't sing "clean" for much of the band's early work. They've gone through multiple lineups and no shortage of personal trauma.
Yet there has always been a feeling that you were in good hands when hearing Baroness, no matter how heavy or not heavy or Capital-M Metal or Not Metal the sound was, and Gold & Grey reflects this. The band tries on a lot of guises here; look no further than the doom-folk and some novel synth and beat textures on the elegiac "Emmett: Radiating Light" and its prelude "Blankets of Ash," respectively. And new lead guitarist/vocalist Gina Gleason is this album's not-so-secret weapon—no mere harmony/synchronized riffing buddy for Baizley, but a genuine musical partner. The band's core identity as a machine of pummeling catharsis—attributable in many ways to Baizley, but only executable through the sum of their parts—remains at the heart of this album, which is why its surprises always feel welcome. – Liam Green
---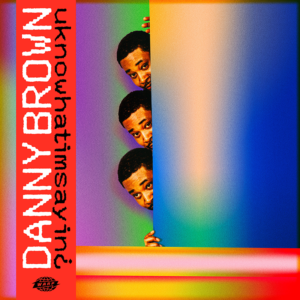 3. Danny Brown – uknowwhatimsayin¿
There is virtually no way Danny Brown could've gone further into his psyche or been more honest than he was on Atrocity Exhibition. I'm not sure anyone would've wanted that or, more importantly, if he could've borne the weight of it. So he pivoted away from that sort of horror to deliver a purely pleasurable hip-hop album.
With the help of Q-Tip (as executive producer and beatsmith on a handful of tracks) as well as longtime musical collaborator Paul White, Brown does exactly that. And while the focus on this work of postmodern boom-bap is largely shit talk and punchlines on singles like "Dirty Laundry" and "3 Tearz," there's plenty of maturity and depth here in meditations like "Change Up," "Savage Nomad" and "Shine." – Liam Green
---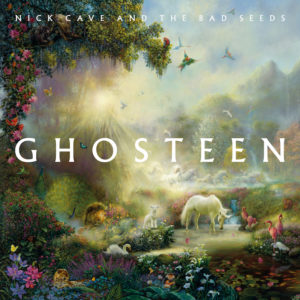 2. Nick Cave & the Bad Seeds – Ghosteen
Grief is a black hole. Black holes, it turns out, are not only full-dark inside, but are caressed by a corona of expelled light, information, gas, heat. They are bubbling, rippling, organic, growing and shrinking just as much as they annihilate and tear open an uncloseable gap. It is hard to view them up close, in intimacy, because then the gravity grabs you and gobbles you up, breaks down all matter. You need distance to view them in their entirety. So it is no wonder that this, the second album since the passing of Cave's teenage son, is stronger than his previous by miles. The playing is muted and somber, often little more than a bare synthesizer and Cave's weary croon. When it does swell, it does so in inches not miles. But Ghosteen catches all the colors and darkness of the black hole, all the vibration and silence. It is an encyclopedia of loss and hurt, one in a catalog of such records, and perhaps Cave's most poignant and painful. – Langdon Hickman
---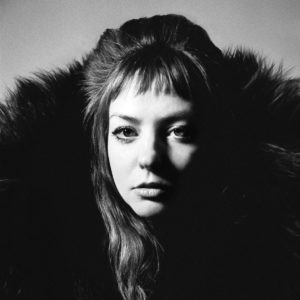 1. Angel Olsen – All Mirrors
There's reportedly another version of All Mirrors out there somewhere, a stripped-back first draft Angel Olsen recorded in Anacortes, Washington, and apparently shelved in favor of the much more maximalist album we got instead. That earlier version of the album might still be released at some point, but it's hard to imagine it as anything more than a postscript. Hell, it's hard to imagine any album that wouldn't be overshadowed by All Mirrors, a record that takes Olsen's intimate songwriting and projects it in IMAX. Songs like opening track "Lark" take small-scale subjects and blow them up to massive scale, with swooning strings and spacious production pushing a track about a self-centered lover into epic, operatic territory. That hugeness isn't lost when she trades the strings for synths, as she does on queasy standout "Too Easy," or acoustic guitars, as she does on the country-western-tinged "Summer." Every song on All Mirrors feels like a different kind of blockbuster; even the subdued ballad "Tonight," with its gorgeous orchestral coda, feels stadium-ready. And Olsen, at the center of it all, delivers some of the best performances of her career, making complicated stews of emotion — the uncertain vulnerability of "New Love Cassette," the numbed self-reflection of "What It Is" — feel universal. – Sam Prickett
---
Support our Site—Subscribe to Our Patreon: Become one of our monthly patrons and help support an independent media resource while gaining access to exclusive content, shirts, playlists, mixtapes and more.