Archers of Loaf share new song, "Talking Over Talk"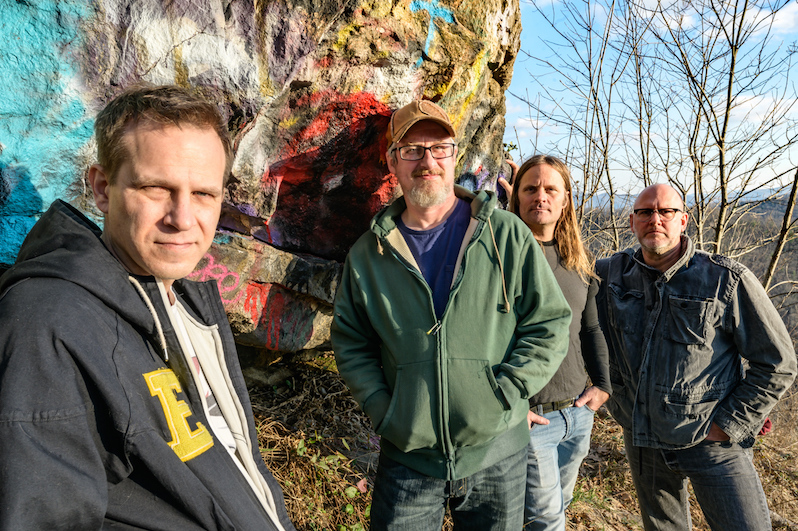 Archers of Loaf have released another new single. "Talking Over Talk" follows "Raleigh Days," which was released earlier this year, originally planned as a Record Store Day release. "Talking Over Talk" is being released as a 7-inch single with the b-side "Cruel Reminder" via Merge Records on June 26. Hear the A-side below.
The band's vocalist/guitarist Eric Bachmann released statement about "Talking Over Talk": "Of all the songs Archers of Loaf have written and recorded over the last 28 years, 'Talking Over Talk' ranks 26th (out of around 75, give or take a few) in overall relative quality. It's no rock epic like 'Wrong' or 'Harnessed in Slums,' but it's no snooze fest like 'After the Last Laugh' or 'Death in the Park,' either. If you're a fan already, you'll probably allow it into the lexicon with mild enthusiasm. If you're new to the Archers, however, you probably won't make it through the first minute or so, which is understandable because there are so many other sounds to enjoy during your short time here."
Archers of Loaf are also hosting a YouTube viewing party of their 2012 concert film What Did You Expect?, tonight at 8 p.m. ET, followed by a live interview conducted by Talkhouse editor Josh Modell.
Archers of Loaf's "Web in Front" is featured on our list, True Alternative: The Top 100 Songs of the '90s Underground.