Belle and Sebastian : The Life Pursuit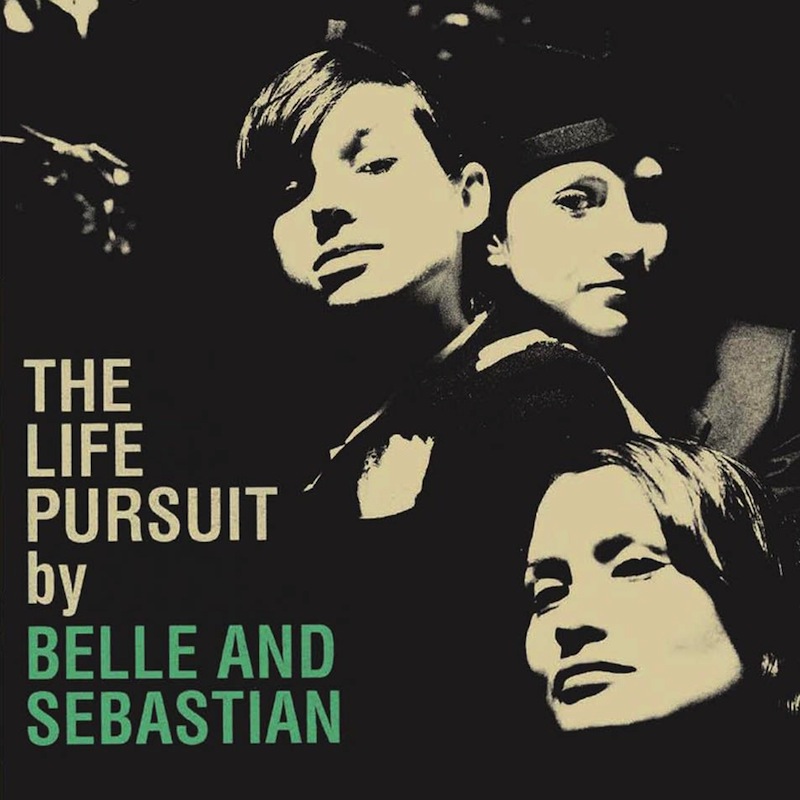 In seemingly every tome written on Belle and Sebastian, the band has been compared, almost exclusively to the iconic, yet somewhat obscure post-punk heroes spawned from their Scottish homeland in the '70s and '80s. Orange Juice, Josef K, Field Mice, The Pastels—they're all there if you read long enough. The obligatory Felt, Nick Drake and Smiths reference would most certainly be dropped as well, and for those who dared stretch beyond the British Isles, Galaxie 500. Sure, I hear it; how can you not? But Belle and Sebastian are a much more complex band than that. And that the band has been strictly relegated to pasty indie nerd or "twee" status has only diverted attention from the breadth of their influences and the complexity of their palette. How is it that so few have commented on the T. Rex influence? The label that gave them their start was called Jeepster, for one, and "You're Just A Baby," from debut Tigermilk was nothing if not a spot-on Bolan homage. And though that side of the band didn't emerge as frequently before, of late it's become more dominant.
On The Life Pursuit, the band's sixth album (seventh if you count the forgettable Storytelling soundtrack), the Felt, Galaxie, Pastels and Nick Drake have been all but packed away. At the very least, they've been temporarily shelved, in favor of, well, T. Rex, for one. "The White Collar Boy" and it's brother "The Blues Are Still Blue" finally push that Rextasy to the forefront, adding some much-needed muscle to the band's folky, breezy pop. Though their subtle, quiet charms were part of what made albums like Tigermilk and If You're Feeling Sinister so lovely, the stylistic surprises on The Life Pursuit are part of what make it such a joy.
Though the opener "Act of the Apostle I" may not immediately sound off any alarms, bearing a resemblance to "Seeing Other People," it's the…um…sunny pop on "Another Sunny Day" that starts the bands ascent into the daylight where their newfound sense of carefree, dare I say it, power pop has come to bloom. It's still the same band in spirit, even melodically similar to past records. And Stuart Murdoch's witty lyricism hasn't changed a bit: "Another sunny day/I met you up in the garden/You were digging plants/I dug you, beg your pardon." But it just sounds bigger. Partial credit should be given to producer Tony Hoffer (Beck, Air), who glossed up the band and prepared them for their proverbial close-up. After a dozen odd years, isn't it about time?
First single "Funny Little Frog" takes the best elements of the band's previous outfit and funnels them into one compact little single that's sweet, catchy and even interweaves past B&S lyrics: "My eye sight's fading/my hearing's dim/I can't get insured for the state I am in." And "Dress Up In You" is slower and softer, as could be expected from the band, while "Sukie in the Graveyard" pumps up the Hammond B-3 for a quirky tale of an art school girl modeling nude and doing brass rubbings of tombstones. The deceptively titled "We Are The Sleepyheads" is one of the band's danciest songs to date; maybe the danciest. Jingling and jangling, shuffling, shucking and jiving, it's brilliant, '70s flavored pop that serves only to make you smile, and if it doesn't, well maybe you just need to listen to it a dozen or so more times. You'll cave sooner or later.
"Song For Sunshine" may be the biggest surprise of all, beginning with a funky clavinet riff and transitioning into Hair-like choral psychedelia. It's gorgeous and ethereal, but it's also charmingly retro, as the band has recently been wont to do. And the nearly six minute closer "Mornington Crescent" even takes on country, something that the band scarcely even hinted at prior. And damn if it ain't absolutely gorgeous.
The band that once requested a cult be started every day has kept their own mythology alive for close to 12 years, though it has evolved, grown and become something much more. Where it began with a 1,000-copy vinyl pressing, it has erupted 100-fold, and though the cult is so much larger, we all still feel like Belle and Sebastian is "our" band. They don't necessarily sound like Orange Juice anymore, or Nick Drake or The Smiths. They do, however, sound like Belle and Sebastian, and hardly any other band today sounds like they're having as much fun.
Similar Albums:
The New Pornographers – Twin Cinema
Camera Obscura – Let's Get Out of This Country
Pulp – Different Class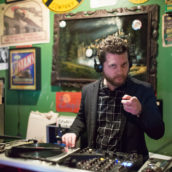 Jeff Terich
Jeff Terich is the founder and editor of Treble. He's been writing about music for 20 years and has been published at American Songwriter, Bandcamp Daily, Reverb, Spin, Stereogum, uDiscoverMusic, VinylMePlease and some others that he's forgetting right now. He's still not tired of it.