The 10 Best Jazz Albums of 2019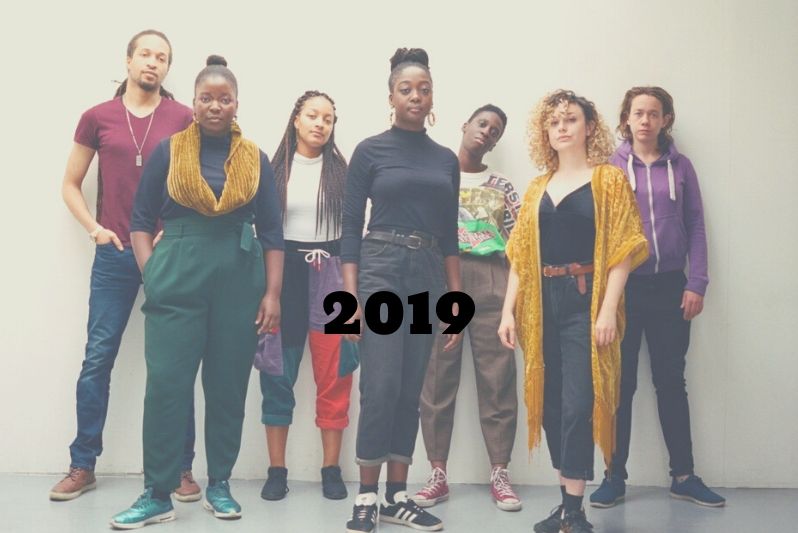 Comparing the year in jazz to that of 2018 is a little like
comparing this year in metal
to its predecessor—on the surface it seems hard to compete with 12 months of obvious ringers. After all, last year revealed the first set of unheard John Coltrane music in decades. I mean, this year also yielded a set of unheard Coltrane pieces, which was pretty cool as well, but they were still essentially alternate versions of pieces we'd already heard, and the novelty wasn't quite as strong. But if the strength of a jazz year can only be measured by the freshness of its rare Coltrane recordings, well, most years would be pretty disappointing. And honestly, to focus on 50-year-old outtakes when so much great new material is being recorded feels at best shortsighted and at worst intransigent. Jazz this year was dominated not by headline-grabbing archival music but by the sheer strength of new artists honing their craft. Some of them have made this list before (Yazz Ahmed, Shabaka Hutchings). Some of them are best known in other genres (Cochemea). And some arrived well out of left-field (Paisiel). But the one thing they have in common is that they all reveal something new about a 100-year-old style. Here are the best jazz albums of 2019.
---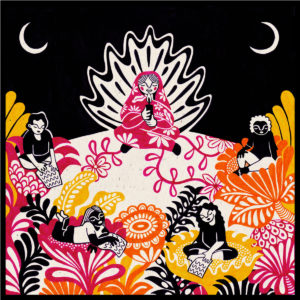 Yazz Ahmed – Polyhymnia
Yazz Ahmed is the leader and featured performer on Polyhymnia, but there's a long list of names involved with this one—two-dozen in fact. But the personnel, while outstanding, aren't even necessarily the focal point; rather, that would be figures such as civil rights activist Ruby Bridges, Saudi Arabian film director Haifaa Al-Mansour and Nobel laureate Malala Yousafzai. Originally composed for a performance on International Women's Day in 2015, Polyhymnia is a hypnotic and moving tribute to women innovators, activists and pioneers, each track instrumentally telling their story via a diverse array of sounds from a large ensemble. Ahmed's previous recordings such as La Saboteuse found her building on contemporary British jazz with a heavy Arabic influence, but Polyhymnia goes even farther, revealing an impressively diverse set of sounds as inspirational as they are exploratory.
Stream: Bandcamp
---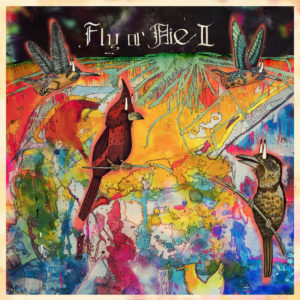 Jaimie Branch – FLY OR DIE II: bird dogs of paradise
I consider it a major personal shortcoming that I didn't include Jaimie Branch's debut album Fly or Die on my list of the best jazz albums of 2017, and the only excuse I can give is that I got around to hearing it too late. So my first step toward atonement is in including in this year's list its sequel, FLY OR DIE II: bird dogs of paradise. One of the most engrossing and immediately captivating releases in the jazz world of 2019, bird dogs of paradise is a slow burner that builds up into a scorcher, the kind of album that'll stack a darkly moody introductory piece like the subtle "birds of paradise" next to an 11-minute noir-bop opus such as "prayer for amerikkka pt. 1 & 2," which packs in a lot of swing, dissonance and spoken-word pieces into its expansive progression. It might technically be a sequel, but no background reading is necessary to fully appreciate the vibrant array of sounds put forth here. Just remember to go back and check out its predecessor after being won over by this gem of an album.
Stream: Bandcamp
---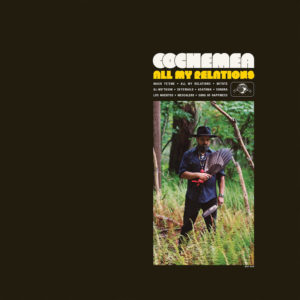 Cochemea – All My Relations
Cochemea Gastelum's most notable credits have been playing as a member of the Dap-Kings with Sharon Jones, though as a solo performer, he seeks a kind of musical enlightenment via terrain well beyond classic soul and R&B. All My Relations, his second album, is a spiritual exploration of his Yaqui and Mescalero Apache heritage through 10 shape-shifting tracks of haunting, atmospheric transcendentalism. Through a series of mostly brief compositions, Cochemea finds enlightenment through funk on "Mitote," enters a groove-laden trance on "Al-Mu'tasim," and channels Pharoah Sanders' astral traveling on "Seyewailo." While some of these pieces end nearly as soon as they start, Cochemea finds a beautiful kind of healing in a melodic otherworldliness. It's sometimes fiery and sometimes peaceful, but there's a sense of restorative power to this music that draws you back in.
Stream: Bandcamp
---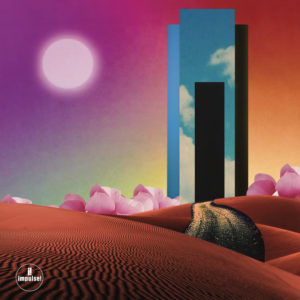 The Comet Is Coming – Trust In the Lifeforce of the Deep Mystery
I've always been somewhat skeptical of anything described as "nu-jazz," as more often than not it's less jazz and more downtempo electronic music to pulse through the lobby of a trendy, high-end boutique hotel. The Comet Is Coming, however, are a proper jazz outfit who just so happen to sound like they're prepped to launch into hyperspace, thanks in large part to Danalogue's synth-heavy atmospheres. Yet saxophonist Shabaka Hutchings and drummer Betamax are what bring the project back down to earth with both an emotionally powerful presence and grooves that never relent. One need only give one spin to standout jam "Summon the Fire" to understand that this group is simply not fucking around—they're certainly headed for the cosmos, but they're getting asses shaking on the ascent. Trust In the Lifeforce of the Deep Mystery is the group's Impulse! debut, putting them in the league of giants like Charles Mingus and John Coltrane (and Hutchings' other group, Sons of Kemet), and while those might be big shoes to fill, it's to the iconic label's credit that groundbreaking talent like this—making something truly innovative from an electronic/jazz combo that's been stuck in M.O.R. range for too long—is carrying their its forward into the 21st century.
Stream: Spotify
---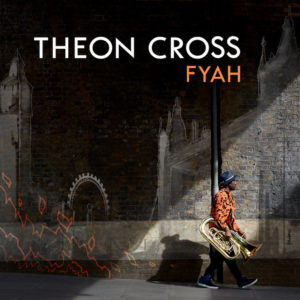 Theon Cross – Fyah
It honestly never occurred to me that a tuba-driven jazz album would slap so hard, but on closer inspection of course it would. Theon Cross contributed in a major way to my Jazz Album of the Year in 2018, Sons of Kemet's Your Queen Is a Reptile, in large part because he infused so much beefy low-end into the group's Afro-Caribbean jazz fusion. Cross followed that landmark, best-of-decade (more on that soon) release with a solo album that felt even more like a rowdy, uproarious party sans the more overt social commentary. What Fyah might lack in more direct political statements, however, it more than makes up for with some deep, dank funk. The London tubist milks the bassy, physical presence of his horn for all its worth, whether getting the fuck down on "Activate" or providing a subtler backbone to low-key moments like late-album stunner "CIYA."
Stream: Bandcamp
---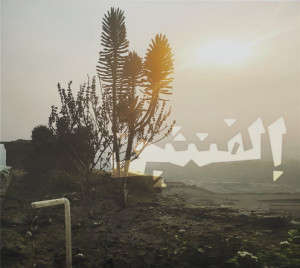 Maurice Louca – Elephantine
Cairo multi-instrumentalist Maurice Louca has collaborated with the likes of Canadian experimental rock orchestra Land of Kush and Sun City Girls alum Alvarius B, which might suggest a certain level of chaotic avant-folk unpredictability. But while unpredictability is certainly part of the equation on Elephantine, Louca creates a hybrid of sounds that's at once experimental and highly accessible. Pulling at once from both the far-reaching Arkestral ambitions of Sun Ra as well as Arabic and African sounds, Louca's sonic approach is as much seductive ambiance as explosive instrumental ecstasy. The gentle psychedelic swirl of opening track "The Leper" is reason enough to dive further into what Louca crafts. No two tracks are quite alike, no path is necessarily linear, but it's well worth following where he plans to take you.
Stream: Bandcamp
---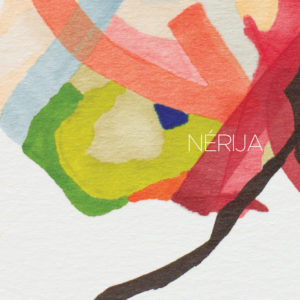 Nérija – Blume
London-based jazz collective Nérija, a group primarily composed of women, has more than a few ringers in its ranks, such as saxophonist Nubya Garcia and Kokoroko trumpeter Sheila Maurice-Grey. Which isn't necessarily all that surprising—just about every jazz outfit out of the UK at this point could potentially qualify as a "supergroup," as exhausted a term as that might be. Then again, the combined players on Blume sound pretty damn super. Yet in contrast to the Afro-jazz of Kokoroko, the spiritually minded compositions of Maisha or the soulful sounds of Seed Ensemble, there's more of a warm, lived-in immediacy to the breezy fusion of Nérija. It's frequently gorgeous, often funky and moves with a kind of fluid grace that's often sacrificed by the avant garde in favor of boldly intense directions. I don't say this to suggest that Nérija aren't bold or innovative, but rather that they don't sacrifice melody in the process. Blume is exploratory and intricate, even complex, but that doesn't mean it doesn't simply feel good.
Stream: Bandcamp
---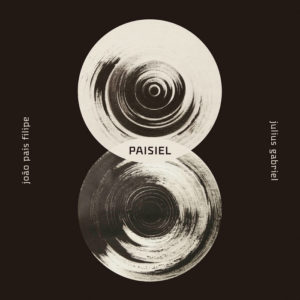 Paisiel – Paisiel
It's not necessarily always true that the best jazz albums have the best album covers—things definitely started to get dicey in the '70s—but every S. Neil Fujita design for Columbia and every Reid Miles design for Blue Note makes a pretty strong case. Portugese psych-jazz group Paisiel are another one to add to the "listen if the album looks cool" pile, the abstract paint swirls on their eponymous second album reminding me more of the eerie painting on the cover of Daughters' last album. The music, however, isn't industrial mathcore but rather a unique sound that infuses Ash Ra Temple and Tangerine Dream-style krautrock sprawl into the textural realm of jazz fusion. Which, naturally, means this is perfect listening when not completely sober. Then again, the music itself is a hell of a drug, with furious rhythmic progressions, increasingly intensifying instrumental performances and a lot of utterly stunning groove. And yeah, the album cover's pretty cool too.
Stream: Bandcamp
---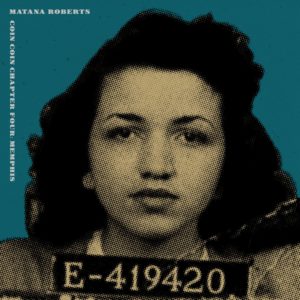 Matana Roberts – Coin Coin Chapter Four: Memphis
The first installment of Matana Roberts' Coin Coin series, 2011's Gens de couleur libres, revealed her as both an innovative and imposing physical force in contemporary jazz, both examining the tragic history of slavery in the U.S. while delivering an intense fusion of jazz, spirituals and spoken word. The series is planned to eventually have 12 parts, and the latest, Chapter Four, is at once one of the most challenging and intriguing yet, revolving around a story told to her by her grandmother about a woman whose parents are killed by the KKK, and as such the material is mournful, angry, intense and anguished. It's not necessarily Roberts' most accessible work, but there's beauty amid the chaos, and affection toward its protagonist, even in the context of a violent and hate-filled narrative. It's without question one of the year's most important jazz recordings, and one that will leave an impression no matter what.
Stream: Bandcamp
---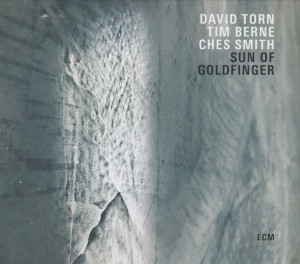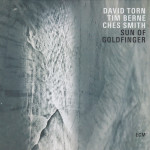 David Torn, Tim Berne and Ches Smith – Sun of Goldfinger
New York guitarist David Torn's pedigree is impressive, his credits appearing on records by Japan's David Sylvian, Me'Shell NdegeOcello, Laurie Anderson and David Bowie. Though the albums that bear his name on the spine are farther out on the experimental spectrum, his take on fusion leaning somewhere between John Zorn-style noise-noir and instrumental prog. Which, admittedly, means it's not always for everyone. But jazz has long been about risks over crowd-pleasing immediacy, and Sun of Goldfinger, while a heavy lift from the listener, is a monumental piece of ambiance and improvisation. With three long pieces that span over 20 minutes apiece, Sun of Goldfinger is an expansive exploration of eerie moods and instrumental performances from Torn, saxophonist Tim Berne and percussionist Ches Smith that range from the chillingly ethereal to the viscerally abrasive. So much of the record is spent in open spaces that it creates a false sense of peace and serenity, but make no mistake—danger abounds.
Stream: Spotify
---
Support our Site—Subscribe to Our Patreon: Become one of our monthly patrons and help support an independent media resource while gaining access to exclusive content, shirts, playlists, mixtapes and more.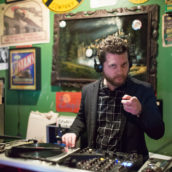 Jeff Terich
Jeff Terich is the founder and editor of Treble. He's been writing about music for 20 years and has been published at American Songwriter, Bandcamp Daily, Reverb, Spin, Stereogum, uDiscoverMusic, VinylMePlease and some others that he's forgetting right now. He's still not tired of it.