Greatest Hits : The best Kate Bush songs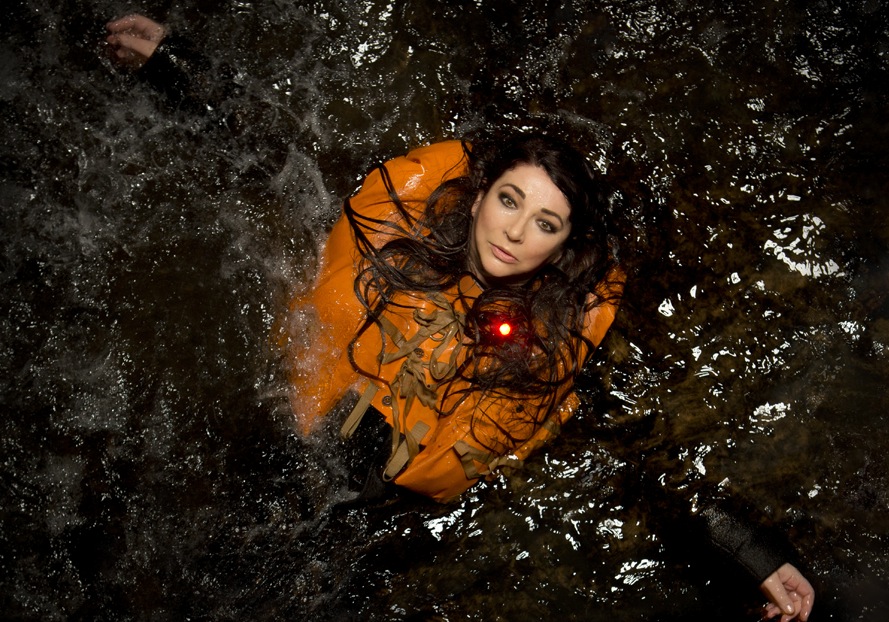 Kate Bush released her debut album, The Kick Inside, when she was only 19 years old. That might not sound all that remarkable in this day and age, when it's easier than ever to lay down tracks to Garage Band and get a punk record up on Bandcamp. In 1978, however, you had to do things the old-fashioned way: Record the album to analog tape in a professional studio, with a producer and a label to bankroll it. Add an executive producer credit from Pink Floyd's David Gilmour and the plot thickens. And when the songs on that album are inspired by Emily Brontë, George Ivanovich Gurdjieff, murder ballad tradition and features strings and more than a dozen musicians, you've got the makings of an artist whose ambition far outpaces her age.
That album's biggest single, "Wuthering Heights," cemented Kate Bush into pop music history as the first female artist to top the UK charts with a self-written song. Since then, Bush has been breaking artistic barriers with every turn her career has taken. Bush's music exists in a world unto itself. She's collaborated with some of the greats: Peter Gabriel, Prince, Elton John and Eric Clapton, to name a handful. Yet every song that features her voice becomes her own. And though she's never done anything in the slightest bit redundant, every album she's released bears her inimitable mark.
Despite quickly building up a reputation as a studio genius, Kate Bush spent most of her career avoiding live performances. In fact, the longest span of time between albums, from 1993 to 2005, found Bush avoiding the public eye almost entirely. Yet despite developing something of a reputation as a recluse, in the last five years, she returned in a triumphant way, first with the 2011 album 50 Words for Snow, and in 2014, her first live shows in more than 30 years. Her 22-night London residency, titled "Before the Dawn," instantly became a phenomenon that drew people from around the world to finally see something that fans had reason to assume might never actually happen.
This month is the 30th anniversary of Bush's most iconic album, Hounds of Love, and to mark the occasion, I've assembled a feature-length playlist of the best Kate Bush songs. Some of them are gentle ballads. Others are bombastic rock numbers. Some of them are cinematic slow burners. And others are gothic pop masterpieces. Picking the 17 best Kate Bush songs means that a lot of great songs were left out. Because of that, you can go ahead and count "Wow," "Deeper Understanding," "Babooshka," "Between a Man and a Woman," "Big Sky," "The Wedding List," "Suspended in Gaffa" and "There Goes a Tenner" as Honorable Mentions.
***
Buy these albums on Turntable Lab
---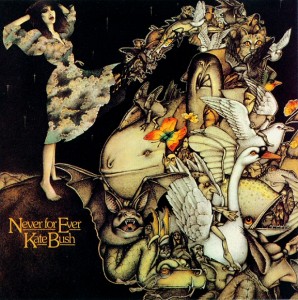 "Army Dreamers" (2:58)
from Never For Ever (1980; EMI)
Whenever I compile one of these best-of-artist playlists, I can't help but feel drawn to a slow burner as an opener of a set, and that goes double for Kate Bush. Every opening track in her catalog tends to be one that immediately strikes at the viscera. She's the rare artists that can pull off subtle beauty and explosive theatrics alike, so why not build up to something? "Army Dreamers" is a delicate waltz, with an overarching theme about the human cost of war. At the time of its release, speculation abounded about its supposed commentary on Northern Ireland, but it's more universal than that. And moreover, it's beautiful—Joanna Newsom almost certainly took some notes from this track.
---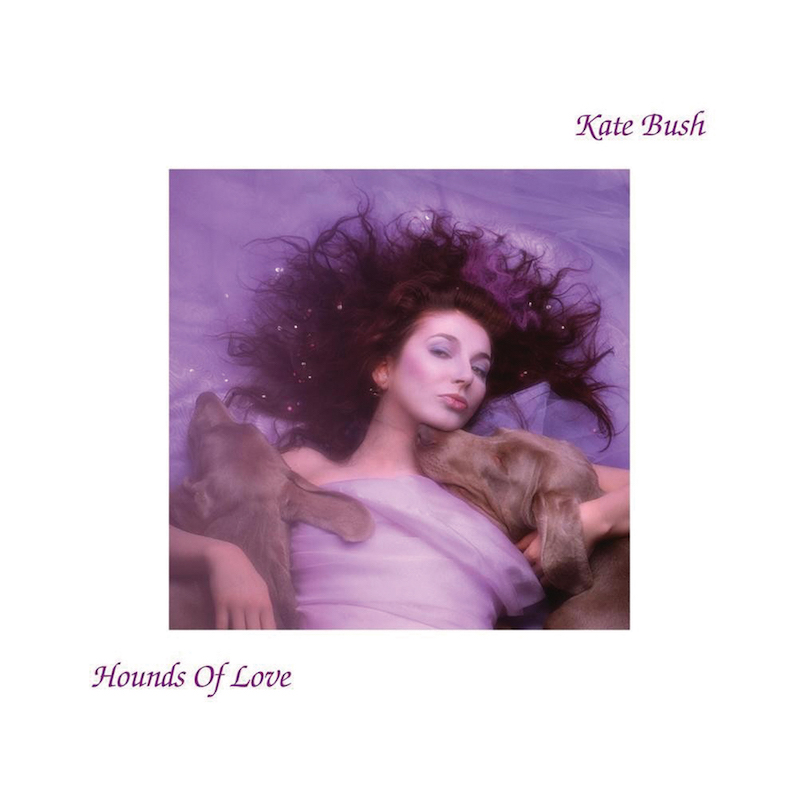 "Running Up That Hill" (4:56)
from Hounds of Love (1985; EMI)
You can't make a list of the best Kate Bush songs without including this one—the absolute best of the best. "Running Up That Hill" is Kate Bush's most famous song, having charted in 12 countries upon its release. It's also been covered a number of times over the years by the likes of Placebo and Chromatics. Yet taking on a song of this magnitude is ambitious, if not outright misguided. It's been said time and again that no cover of a Beatles song has ever come close to the original, and I might say the same of Kate Bush (though Chromatics did a pretty good job). But then again, "Running Up That Hill" is so perfectly composed, it's also hard to ruin. Part of its brilliance lies in its production; the booming drums and ethereal synths create an elegant balance of heaviness and levity. And Bush's lyrics speak of a simple but profound thing: An understanding gap between men and women. It's not a criticism or a socio-political statement, though. It's very personal in the way she speaks of yearning for a stronger connection and empathy. "If I only could, I'd make a deal with God/ And get him to swap our places," she sings. Bush has always had a particular ability to break hearts before, but never quite so gracefully.
---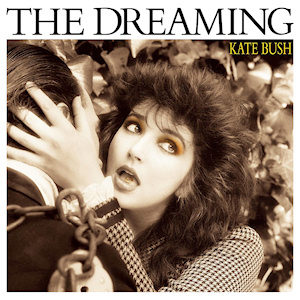 "Sat In Your Lap" (3:30)
from The Dreaming (1982; EMI)
In the 1980s, starting around the time she released 1982's The Dreaming—the first of a trilogy of her best and most celebrated albums—Kate Bush employed a more booming percussive presence in her music. This was a fantastic development, giving her elaborate and artful pop songs the kind of heaviness typically reserved for metal songs. But even when going for such exaggerated sonic treatments, there was a lightness and accessibility about her songs. Take The Dreaming's leadoff track, "Sat In Your Lap," which has one of the weirdest/silliest videos of the '80s (rollerskating in dunce caps, drumming minotaurs, robotic music-box-doll dancing) but also a universal message about the pursuit of knowledge and the wisdom of knowing its absence ("Some say that knowledge is something that you'll never have"). It's not her most dramatic statement by a long shot, but it's the opening up of a window into her most creative period.
---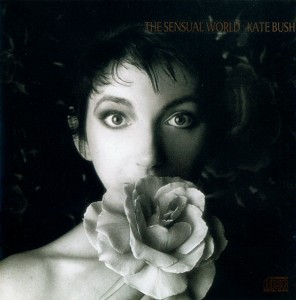 "Love and Anger" (4:39)
from The Sensual World (1989; EMI)
This song, the second on Bush's 1989 album The Sensual World, is thematically connected to "Running Up That Hill," in that its lens is focused on the communication between men and women, the desire to make that connection, and the intangible things that sometimes get in the way. But it's so much bigger than that. As the song begins, it's an intangible something between two people. As it ends, it's a universal statement of connection and understanding. And the music follows her own rise toward its big hearted conclusion: "Just you wait and see—someone will come to help you." There are big guitars, slap bass, all kinds of instrumental bombast. Is it too much? Not when it feels this good.
---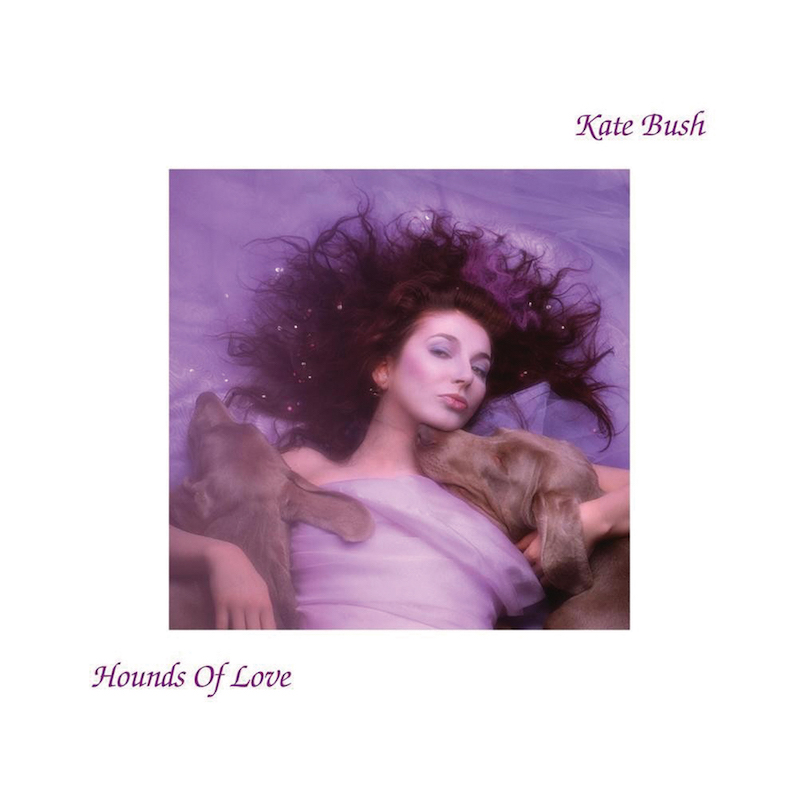 "Hounds of Love" (3:02)
from Hounds of Love (1985; EMI)
"Hounds of Love" got to live a second life when The Futureheads' punky revamp of the track in 2004 became a hit. And they did a fine job at that, but more than anything it served to reinforce just how damn great of a song the original truly is. It's only three minutes long, but it feels even more massive than that, its booming drums and "ooh-ooh-ooh-ooh-ooh" dog calls creating an atmosphere of gothic beauty. The hounds in this case are metaphorical stand-ins for personal insecurities, shortcomings and fears, as echoed in the line, "I've always been a coward, and I don't know what's good for me." But the song is a powerful statement, both in its sound and its expressions of the fears that accompany growing up and everything that comes with it. It's an intimidating intangible made catchy.
---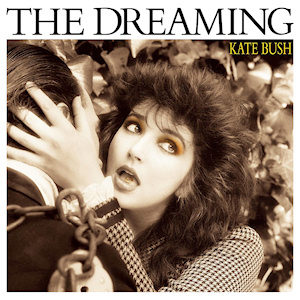 "Pull Out the Pin" (5:27)
from The Dreaming (1982; EMI)
The Dreaming has the dubious distinction of being the album that Kate Bush released before her best album, Hounds of Love. And though Hounds deserves every bit of acclaim it's earned, The Dreaming is very nearly its equal. It's, perhaps, less immediate, but it's also an endlessly creative and haunting piece of work. Bush had certainly tackled some pretty heavy topics before, but The Dreaming gave some of those topics equally chilling arrangements to match. "Pull Out the Pin," like "Army Dreamers" and "Breathing," takes inspiration from the atrocities of war, but through an interesting lens and against an almost industrial backdrop of percussive clunks. Bush was inspired by a documentary about the Vietnam War shot from the Vietnamese perspective, and she wrote the song from the view of a soldier on the ground, just trying to survive ("Just one thing in it/Me or him"). There are few moments in her discography as truly jarring as her cry of "I love life!"
---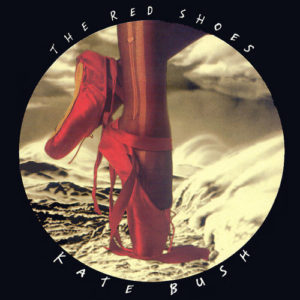 "The Red Shoes" (4:02)
from The Red Shoes (1993; Columbia)
Hit Collection, the longer but less essential of two existing Kate Bush best-of anthologies, featured three songs from her 1993 album The Red Shoes, but only one from The Dreaming. For the purposes of representing the best of her output, that's maybe a bit too generous to her sole '90s album. That being said, it's got its share of gems, the title track being the best of the bunch. It's one of the most lighthearted that you'll see here, a sprightly jig of Celtic instrumentation and bouncy rhythms. It doesn't have the same kind of intense weight that a song such as "Pull Out the Pin" or "Breathing" does, but it's definitely fun. I also have my suspicions that Animal Collective based their own "Summertime Clothes" on this song.
---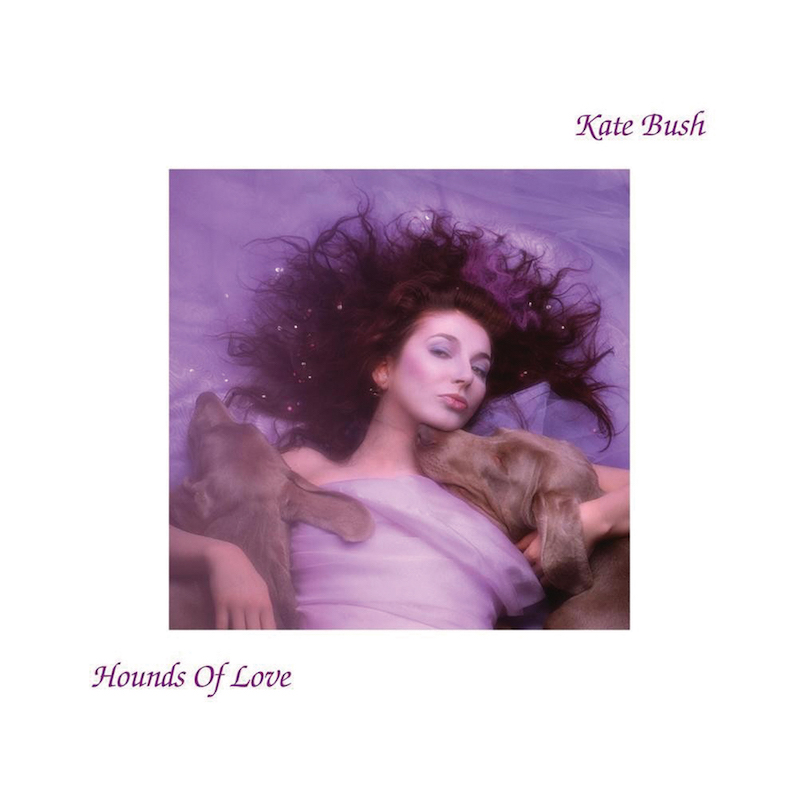 "Cloudbusting" (5:02)
from Hounds of Love (1985; EMI)
Kate Bush wrote "Cloudbusting" about Wilhelm Reich, a psychoanalyst and theorist of "orgone energy," and later developed something he called a "cloudbuster," which could supposedly create rain. This ultimately led to an investigation by the FBI that landed Reich in prison, where he would end up dying of a heart attack a year later. The tale is a sad one, though the complexity of it is overshadowed by a more universal feeling of love and distance. In fact, I associate the song with my own marriage. My wife chose it for our wedding playlist, and to this day, hearing the line "Like the sun coming out/ I just know that something good is gonna happen" brings an entirely different rush of emotions. That's sort of the mark of a great songwriter, though—an enduring and resonant work can take on new life and new meaning. It's a beautiful expression no matter the interpretation.
---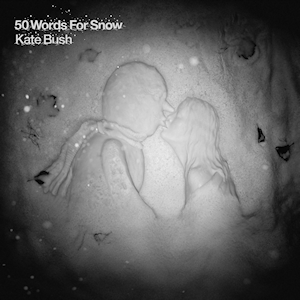 "Snowflake" (9:47)
from 50 Words for Snow (2011; Anti-)
Kate Bush released only two albums since 1993, though one of them was a double, and its successor came pretty close to crossing that line. In fact, to include more than one track from the excellent, albeit long 50 Words for Snow would mean running the risk of squeezing out some stellar early tracks. But to leave out "Snowflakes," the album's stark and breathtaking opener, would be to overlook one of the most beautiful compositions of her entire career. More akin to late period Talk Talk than Pink Floyd or Peter Gabriel, "Snowflake" is a wintry and delicate piece of music that harbors a great power underneath its fragile exterior. In addition to the atmospheric arrangement of the track, one area in which "Snowflakes" draws parallels to Talk Talk is in its length. The changes and progression are minimal, but Bush makes good use of the nearly ten-minute running time, as well as the angelic voice of her own son.
---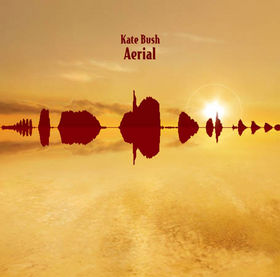 "How to Be Invisible" (5:31)
from Aerial (2005; Columbia)
Kate Bush's momentous comeback album Aerial served as a reminder of her immense presence and songwriting strengths, as well as her boundless ambition. As such, the second disc won't be represented here, because breaking up the 42-minute suite "An Endless Sky of Honey" just wouldn't work, and trying to fit one 42-minute sequence of tracks on an 80-minute playlist would do a disservice to the rest of her catalog. No matter, the first disc has plenty of splendid material, including this bluesy, Fleetwood Mac-esque track that finds Bush juxtaposing an eerie mysticism with a badass strut.
---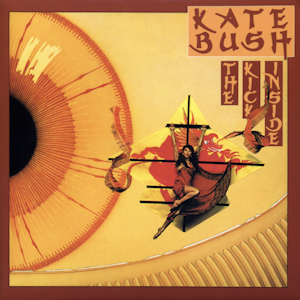 "The Man With the Child In His Eyes" (2:41)
from The Kick Inside (1978; EMI)
An early glimpse of the kind of breathtaking beauty that Kate Bush was capable of, "The Man With the Child In His Eyes" is also one of her simplest. It's long been the subject of debate just who that "man" really is, with certain interpretations ranging from an actual lover of hers to an idealized version of a man (and the self-gratification that accompanies). But when you consider that Bush supposedly wrote the song when she was just 12 years old, that kind of goes a long way toward suggesting anyone would seem like a child by comparison. But a creative genius like Bush can also recognize that there's something admirable and romantic about someone who still harbors a little of the child he once was.
---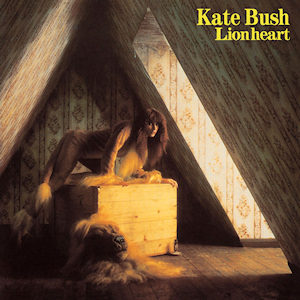 "Hammer Horror" (4:40)
from Lionheart (1978; EMI)
Kate Bush has been the subject of at least three retrospective hits compilations, each of which contains more or less the same material. However, not a single one of them features this single from 1978's Lionheart. That's a shame, because while that album does tend to get lost in the shadow of Bush's masterful debut The Kick Inside, this is one song from it that stands up to the best of her other singles from the era, or any other for that matter. Named for a London studio that produced a number of gothic horror films between the 1950s and '70s, "Hammer Horror" plays up Bush's most operatic tendencies. There's a big chorus, heavy metal guitars, and bombast in every corner. Is it over the top? Certainly. Is that a problem? For Kate Bush, never.
---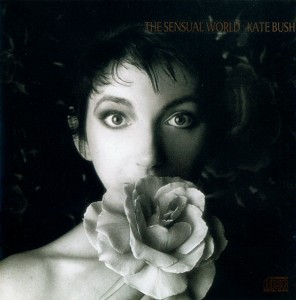 "This Woman's Work" (3:42)
from The Sensual World (1989; EMI)
So many of Kate Bush's greatest songs are utterly massive creations. Every time she heads into the studio, she does so with grand ideas and sprawling productions. But then again, all she really needs is a piano and some strings to back her to make something that could make the hardest of hearts break down. "This Woman's Work" was featured in the John Hughes film She's Having a Baby, and indeed, the song ties in directly with the plot of the 1989 romantic comedy. So leave it to Bush to write the perfect tearjerker song. It's written from a man's perspective, as he thinks back on all the missed opportunities and mistakes he made, just before the birth of their child. It's a hell of an emotional wallop—the very definition of coup de grace.
---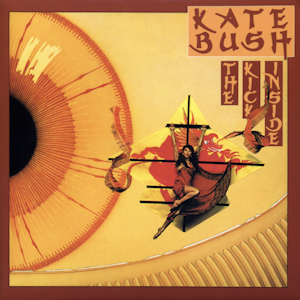 "Wuthering Heights" (4:29)
from The Kick Inside (1978; EMI)
"Out on the wiley, windy moors, we'd roll and fall in green…" OK, I'll make a confession here: I've never actually read Wuthering Heights. So, having provided that disclaimer, I can tell you that the song's greatness does not live or die with one's knowledge of the Brontë library. (And yes, I'm aware that this particular bibliography comprises one sole novel.) "Wuthering Heights," Kate Bush's breakthrough single, was written when she was only a teenager yet has a sophistication and majesty about it that gives a window into the kind of genius that would mark her entire career. It also has a pretty fantastic guitar solo at the end—just sayin'. Literature formed the basis of much of Bush's catalog, but this one was a little more personal. Kate Bush and Emily Brontë actually share a birthday.
---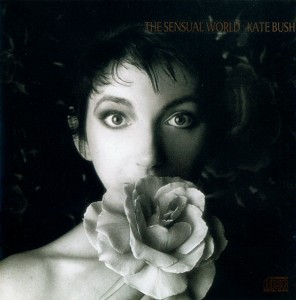 "The Sensual World" (3:59)
from The Sensual World (1989; EMI)
Long before Dan Bejar and Craig Finn were cramming songs full of elaborate literary, historical and musical references, Kate Bush was crafting lush and beautifully articulate pop songs that touched upon more topics than a graduate-level course. Taken at face value, "The Sensual World," which opens her album of the same name, could be understood as simply an exploration of sensuality. It's never that simple, though. The song is heavily inspired by James Joyce's Ulysses, nodding to the Molly character with her continuing refrain of "mmm, yes." If you missed all that, you're probably not alone; a companion reading list isn't entirely necessary to enjoy her music. But once you peel away at one layer, it's amazing how deep the whole thing goes.
---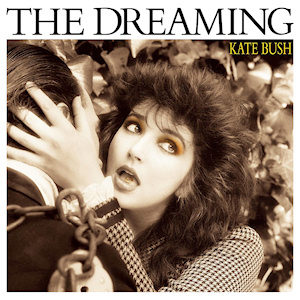 "Get Out of My House" (5:25)
from The Dreaming (1982; EMI)
No album closer in Kate Bush's catalog is as tense as The Dreaming's "Get Out of My House," a weirdly disorienting mixture of propulsive art rock, blood curdling screams (and, um, donkey noises?), and surreal narrative. It could be about casting someone out of a very literal house, or shutting someone out of her life, but either way it's a harrowing exorcism, blending some beautifully layered instrumentation with an overarching sense of menace. Bush is both the straight-faced narrator and the woman shredding her voice in the background. It's, unquestionably, one of the weirdest things she's ever recorded, which also makes it one of her most compelling. There's no guarantee that all of it will make sense, but it's a mesmerizing mixture of elements.
---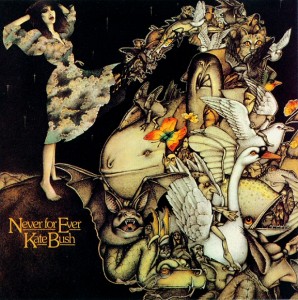 "Breathing" (5:29)
from Never For Ever (1980; EMI)
We'll end here with a bit of symmetry, closing the playlist with a track from Never For Ever, just as it began with one. This is that album's actual closing track, a ballad that grows and swells both in sound and emotional resonance. Written during a time when the Cold War was seeping in as a major influence on popular music, "Breathing" is set against the horrific backdrop of a nuclear explosion, and told from the perspective of an unborn child whose future is erased in an instant. It's heavy, harrowing stuff, but expressed in such a beautiful manner, Bush's recitations of "Out, in, out, in" growing increasingly desperate before the recorded sample of an explanation of a nuclear blast. It's dark stuff, and maybe a chilling way to end this set of her best songs. Then again, for an artist whose works amount to an extended work of gothic majesty, it's perfect.
---
Support our Site—Subscribe to Our Patreon: Become one of our monthly patrons and help support an independent media resource while gaining access to exclusive content, shirts, playlists, mixtapes and more.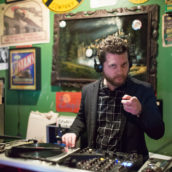 Jeff Terich
Jeff Terich is the founder and editor of Treble. He's been writing about music for 20 years and has been published at American Songwriter, Bandcamp Daily, Reverb, Spin, Stereogum, uDiscoverMusic, VinylMePlease and some others that he's forgetting right now. He's still not tired of it.