The best songs of the year carry a certain implication that they're blockbusters, hits, mixtape staples, summer jams. But this year they mostly felt introspective, inward-looking—after nearly three years of pandemic malaise and a general sense that things still feel kind of broken everywhere, that maybe what we need in a song this year feels more personal, or perhaps restorative, than usual. Not that there aren't lots of dancefloor bangers, big noisy anthems, social critiques and subtle reflections on our ballot, but the acknowledgement and by extension soothing of a common anxiety is a thread common among many of them. That said, it's incredible how much better a great song can make you feel. Here's our list of the best songs of 2022.
---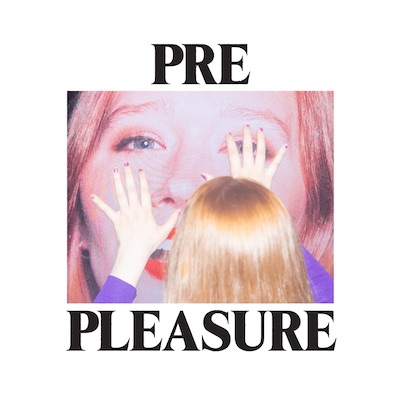 100. Julia Jacklin – "Lydia Wears a Cross"
With a barren, chunky synth backing, Julia Jacklin's delicate vocals create a sonic landscape that matches the uncertainty and despair of her writing. As Jacklin sings, "Be a believer… if i thought we had a chance," there's a sense of wanting to hope but knowing the point is moot. "Lydia Wears a Cross" builds into fuller, richer sound with deep cello lines and heavier percussion, declaring that the state of things cannot stay as they are. It's a beautiful way of creating a song permeating on bleakness and the way that relationships find their faults. – Virginia Croft
Listen: Bandcamp
---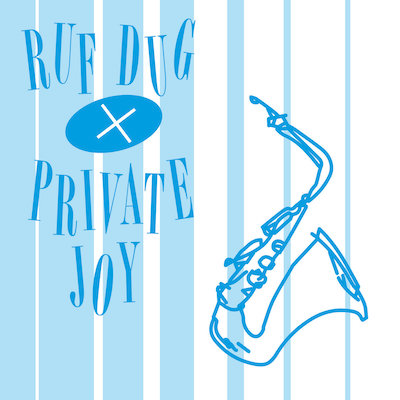 99. Ruf Dug x Private Joy – "Don't Give In (Streetstyle Vocal)"
"Don't Give In" is a product of the most delicate kind of balance. The collaboration between Manchester disco/Balearic beat producer Ruf Dug and vocalist Private Joy comes in two flavors, including a reggae version, but the Streetstyle Vocal mix is the sleek, sophisticated showpiece. A sophisti-pop slow-burn that evokes Sade at their most gracefully sensual, it teeters on the edge of nostalgic pastiche—all minimalist drum machines with handclaps and synth-patch saxophone. The surface is pristine, but Private Joy provides the depth, breathtakingly humanizing a gorgeously robotic smooth R&B fantasy. – Jeff Terich
Listen: Bandcamp
---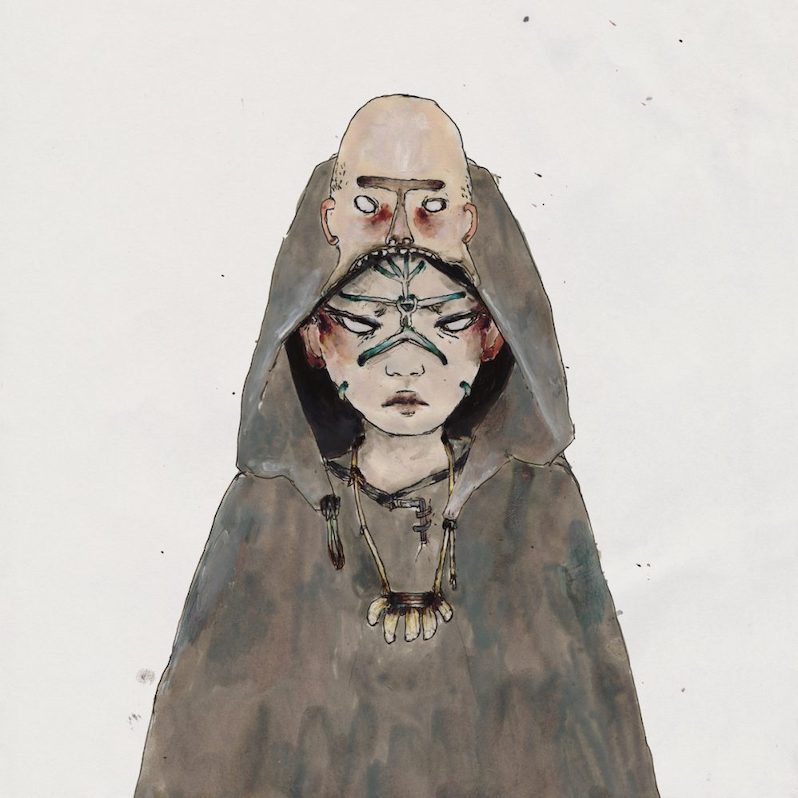 98. Burial – "Shadow Paradise"
If Antidawn is the most significant Burial release since 2007's Untrue, then "Shadow Paradise" represents the present and future of this reclusive artist's sound. Clocking in at just over ten mesmerizing minutes, this creeping, crackling track is nearly beatless and tempo-free, yet it pulses with an oddly shambolic energy. It feels like a deeply needed embrace between two friends who've just found temporary shelter in a frozen wasteland. Organ swells and vocal samples swirl around, creating a mood that equal parts eerie pagan requiem and melancholy meditation. As the song progresses, the mystique increases as clattering machinery gives voice to deindustrialized spaces across Great Britain before concluding with an ethereal dénouement. – Adam P. Newton
Listen: Bandcamp
---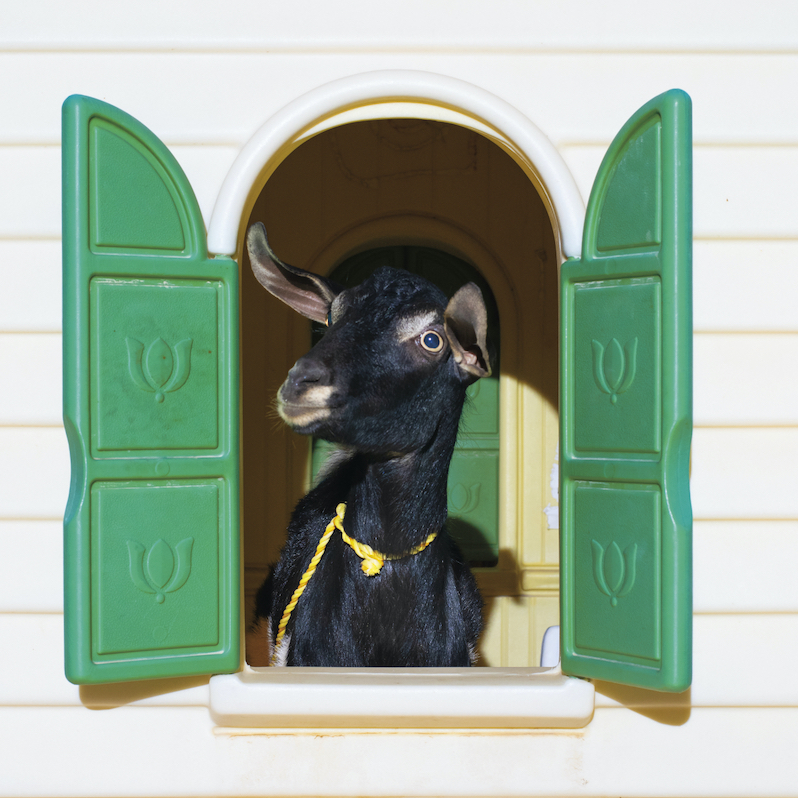 97. Superchunk – "City of the Dead"
The very first track on Superchunk's magnificent evolutionary shift Wild Loneliness laid out the band's mission statement clearly and expertly—a slower pace and gentler, folksier instrumentation, but absolutely no punches pulled with the band's incisive emotionality or Mac McCaughan's keen lyricism. And where previous releases saw the band drenching us in urgent angst or deep, grungy melancholy, "City of the Dead" instead immerses us in a kind of serene optimism—"build your pyramids tall / And your avenues wide"—set to the tune of sunny, finger-plucked riffs and a vibrant, soaring string section. – Ed Brown
Listen: Bandcamp
---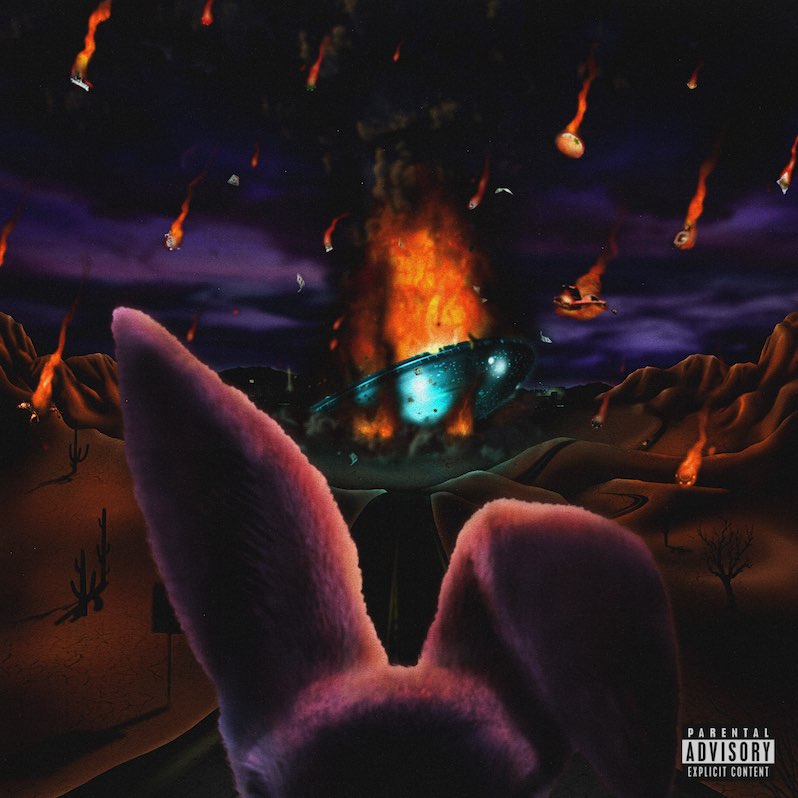 96. Freddie Gibbs – "Blackest in the Room"
More than a minute goes by before any typical hip-hop drums come in on "Blackest in the Room." In that time Freddie Gibbs, with typically virtuosic rhymes, references the police murder of Fred Hampton, ponders the spiritual cost of past sins, compares himself to Sam Cooke and mocks Clarence Thomas. And that's just some of what's discussed on this part of the song. "Blackest in the Room," a minor-key soulful Alchemist production, is one of numerous songs on Gibbs' latest album $oul $old $eparately that exhibit the Gary, Indiana poet laureate's complex, oft-conflicting emotional perspective on his current success. He can charge six figures a show and afford tricked-out Cadillacs, but he also might sleep with a pistol under his pillow. Uneasy lies the head that wears the crown. – Liam Green
Listen: Spotify
---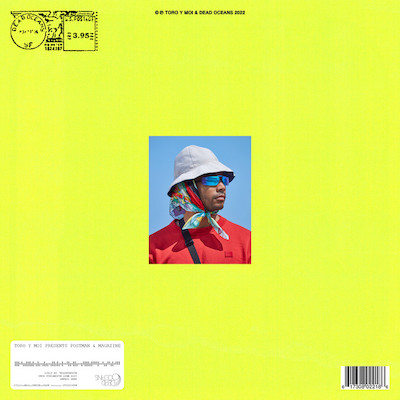 95. Toro y Moi – "Postman"
It's hard to not feel instantly cooler just ten seconds into Toro y Moi's "Postman." With a funky, velvet-feeling bass line driving the track and Chaz Bear's chilled out lyrics (with the occasional "Woo!"), it's nothing more than a fun, dance-oriented song. While Bear has carved out a space in the pop world that marks him with more complex, focused pop, "Postman" leans into the simplicity of his writing, presenting us with a vibey beat and a simple message: any mail today? It's fun and light, plucking out an everyday question and crafting a joyful three minutes of music. – Virginia Croft
Listen: Bandcamp
---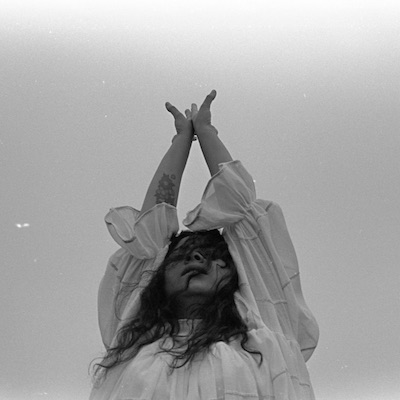 94. Silvana Estrada – "Sabré Olvidar"
One of two re-recorded songs from her 2018 breakout EP Primeras Canciones, "Sabré Olvidar" demonstrates the transformation of Silva Estrada's approach on her first solo full length. Layers of percussion and synths are stripped away for the Marchita version, excavating Estrada's simple acoustic singer-songwriter origins. Set against a spare arrangement focused on the uniquely warm cuatro guitar, her achingly beautiful vocals have room to stretch in the spotlight, lending even more weight to the poetically devastating lyrics of loss. – Forrest James
Listen: Spotify
---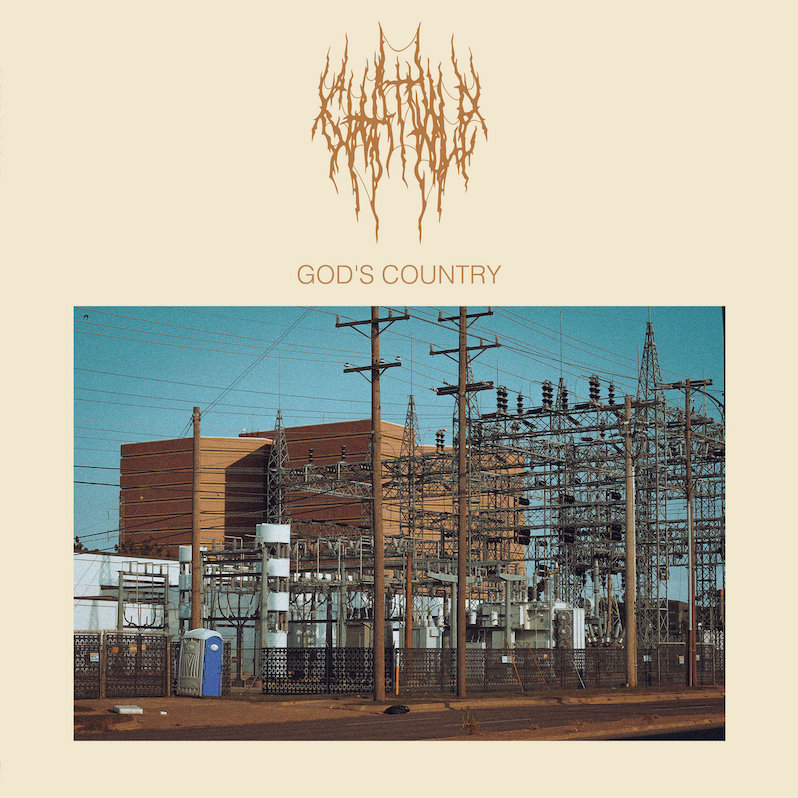 93. Chat Pile – "grimace_smoking_weed.jpeg"
Had we chosen our songs for this list solely based on their names, there's a good chance that this one would've sat at the top. But despite its stoner comedy-friendly title, "grimace_smoking_weed.jpeg" is much less Harold & Kumar than Requiem for a Dream. Over the course of nine pulverizing minutes, Chat Pile vocalist Raygun Busch stares into the abyss, and the abyss—in the form of McDonald's purple, milkshake-guzzling monster—stares back into him. It's in the throes of self-annihilation that Busch realizes how much of himself he sees in his tormenter: "I want to wear your flesh / When I look through my eyes / […] / I'm a monster too." Ego deaths rarely sound this terrifyingly literal. – Jacob Nierenberg
Listen: Bandcamp
---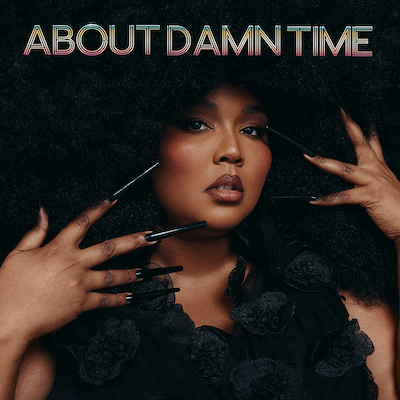 92. Lizzo – "About Damn Time"
Beyoncé and Drake both went on the record with their own attempts at capital-letter Important Techno this year. Lizzo responded in kind by doubling down on her disco revivalism with Special. This flagship single highlights her polyglot musical delivery and strong "Get Lucky" vibes, emphasizing personal growth with more than just casual hints of queer acceptance. "Oh, I'm not the girl I was or used to be, uh/Bitch, I might be better"—yeah, it's been a whirlwind few years, so you'll just have to excuse Lizzo if she needs an extra minute or two to process, or just to get ready. – Adam Blyweiss
Listen: Spotify
---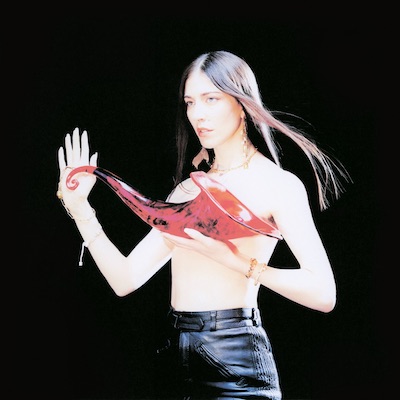 91. Caroline Polachek – "Billions"
While Caroline Polachek has begged listeners to avoid literal interpretation of her work, my own view is that "Billions" works best as an ode to the contagion of 21st century vice into 21st century connection. "Billions" is the quixotic struggle for a pure, untouched romance, inescapably measured by the poetry of a sext and weighed down by "tangled cables," deep inequality, and bouts of mania. Polachek's vocals groan and roll, vacillating between weariness and energy. A child's chorus underscores the search for innocence, and Polachek's breakthrough ("I've never felt so close to you") feels doomed. One's left with the impression that whatever brought Polachek and her lover together is unsavory. – Joshua Seawell
Listen: Spotify
---
90. Makaya McCraven – "Dream Another"
Makaya McCraven is a jazz musician in both traditional and nontraditional senses, a longtime drummer and bandleader whose music is often recorded, sampled, edited and refashioned into something beyond a conventional live-in-a-room setup or expanded into larger orchestral arrangements. "Dream Another," the lush, low-key highlight of In These Times, feels at once like a breezy jam session and something much grander, with Brandee Younger's harp sending shooting stars across a soul-jazz night sky. There are intricate masterworks throughout McCraven's body of work, but this is something warmer and more immediately inviting, the most elegant summer evening groove. – Jeff Terich
Listen: Bandcamp
---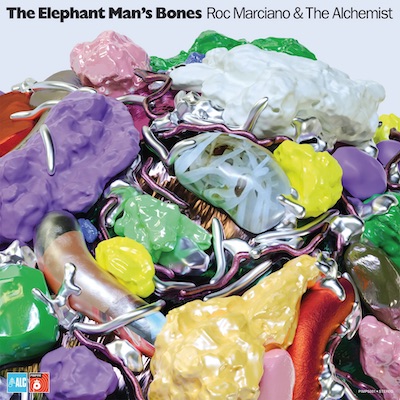 89. Roc Marciano – "JJ Flash"
"I try to look away but I'm staring out the side of my eye" begins Roc Marciano's "JJ Flash." Intentionally or not, the sample perfectly reflects Marci's modus operandi. Aided by the addictive slickness of The Alchemist's production, Marciano weaves tales of drug dealing, pimping, and violence with such style that one almost forgets the ugliness beneath the surface. It's like the rap equivalent of Scorsese's Goodfellas; a grim portrayal of the underworld obscured through a thick haze of cigar smoke. But beneath the witty braggadocio, the endless quotables, and the masterfully fluid delivery, there is an unspoken depth here. On an album so immersed in Marciano's quietly sinister style, "JJ Flash" stands tallest on an album exclusively composed of highlights. – Noah Sparkes
Listen: Spotify
---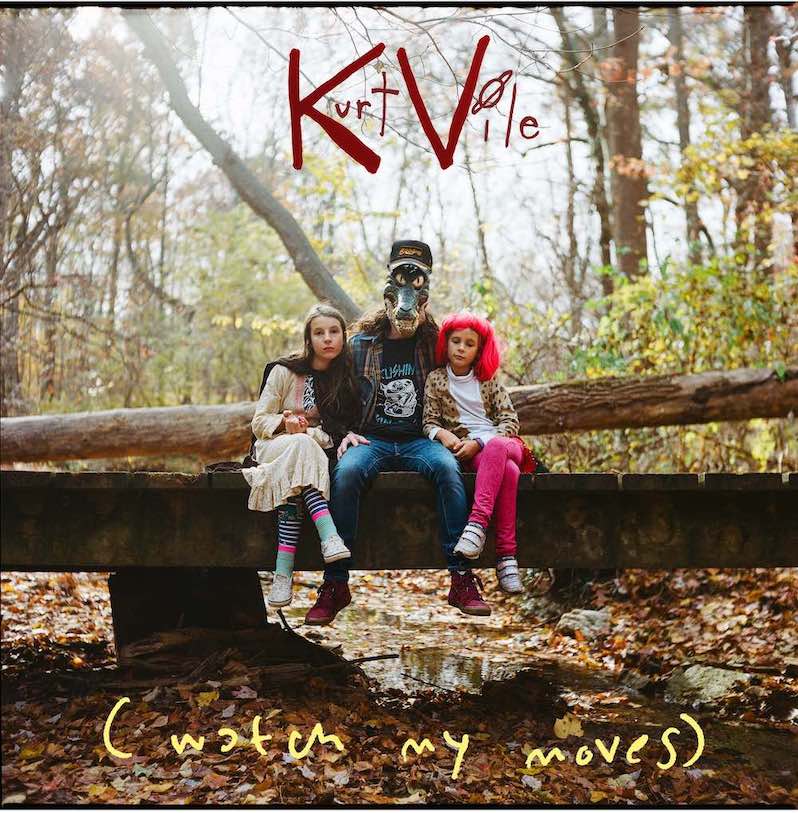 88. Kurt Vile – "Like Exploding Stones"
Based on its seven-minute running time, "Like Exploding Stones" is more an experience than a simple song. It weaves in and out of Vile's cooing vocals, expanding his musicality through shimmering synths and dynamic chord layers. While it's complex in its instrumental delivery, the active tone of the guitars and synths create a calming effect that can almost put us into a sleep-like trance as we are welcomed to the "KV horror drive in movie marathon." "Like Exploding Stones" feels incredibly easy to sink into, letting Vile lead us through his dream-like approach. – Virginia Croft
Listen: Spotify
---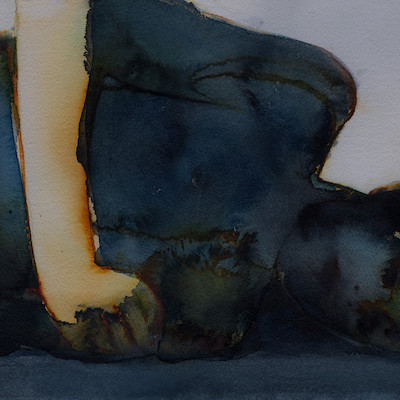 87. Just Mustard – "Still"
Just Mustard vocalist Katie Ball actually sings, and drummer Shane Maguire rarely if ever applies the use of disco hi-hat to any Just Mustard songs, which makes the Irish group something of an anomaly in contemporary post-punk. The band's music is heavy in ominous tension, which in "Still" is entangled in narcotic gauze. The band maintains a balance between weightlessness and impenetrable heft, a surreal balancing act paired with Ball's intoxicated chemical revelry: "So bitter, I am yours/In this river, I am yours." "Still" is a balance between the physical and the metaphysical, between floating outside your own body and feeling every rhythmic thump ripple through your bones. – Jeff Terich
Listen: Bandcamp
---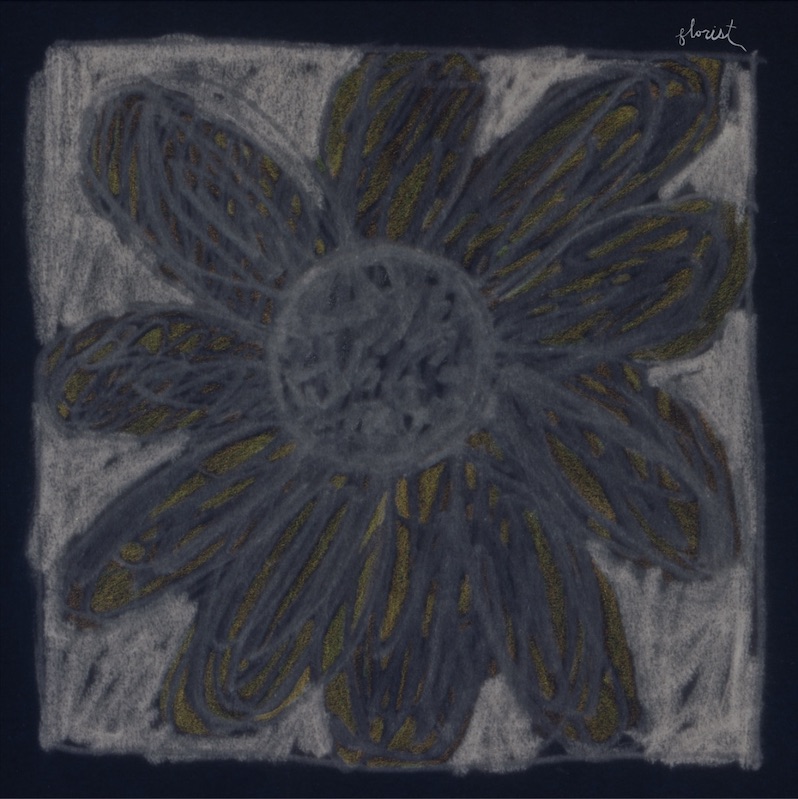 86. Florist – "Red Bird Pt. 2 (Morning)"
"In my mind I can see you, but sometimes I can't look / And it only gets harder / Because I only love you more," Emily Sprague sang on "Red Bird," a heart-wrenching farewell to her mother and the final track on Florist's 2017 LP If Blue Could Be Happiness. Five years later (and three since the album-length elegy Emily Alone), Sprague widens her gaze on "Red Bird Pt. 2 (Morning)," wondering what was going through her father's mind on the snowy winter morning that she was born and looking at pictures of the old house he refurbished for his family. The "void in our vision" where her mother would be comes and goes, but Sprague's grief subsides whenever she hears birds singing. No sooner than she tells us this do we hear a chorus of birds, as gentle and stirring as your own mother calling your name. – Jacob Nierenberg
Listen: Bandcamp
---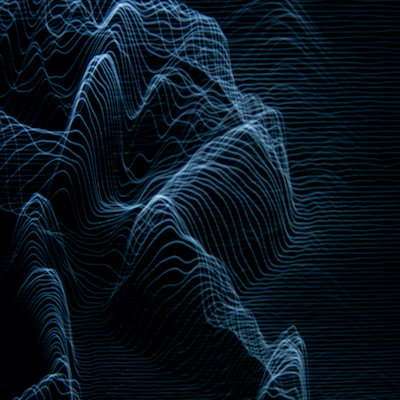 85. Floating Points – "Vocoder"
Manchester composer Sam Shepherd returns to his roots after the high art of last year's Promises, his masterful collaboration with Pharoah Sanders and The London Symphony Orchestra. The voices in "Vocoder" are purposely kept expectant, in stasis—a manipulated man patched through Shepherd's keys, a glitched woman unable to deliver a lyric. They bang up against walls of clicking percussion two, then three, then four layers deep. The first of four Floating Points singles this year, here we find him imagining humanity losing battles with his own technology. – Adam Blyweiss
Listen: Bandcamp
---
84. Mabe Fratti – "Desde El Cielo"
Anchored by the organic tones of her cello, Mabe Fratti's Se Ve Desde Aquí is a truly beguiling work. But wedged amongst the album's procession of haunting, beautiful experiments, Fratti produced a masterclass in taking one idea and contorting it into progressively unexpected shapes. There is no traditional progression on "Desde El Cielo"; instead Fratti revels in a sound free from compositional, rhythmic, and harmonic constraints. The result—a simple cello and vocal interplay that eventually collides with discordant percussion and jagged, abstract guitar work—is the album's unruly, emotional zenith. – Noah Sparkes
Listen: Spotify
---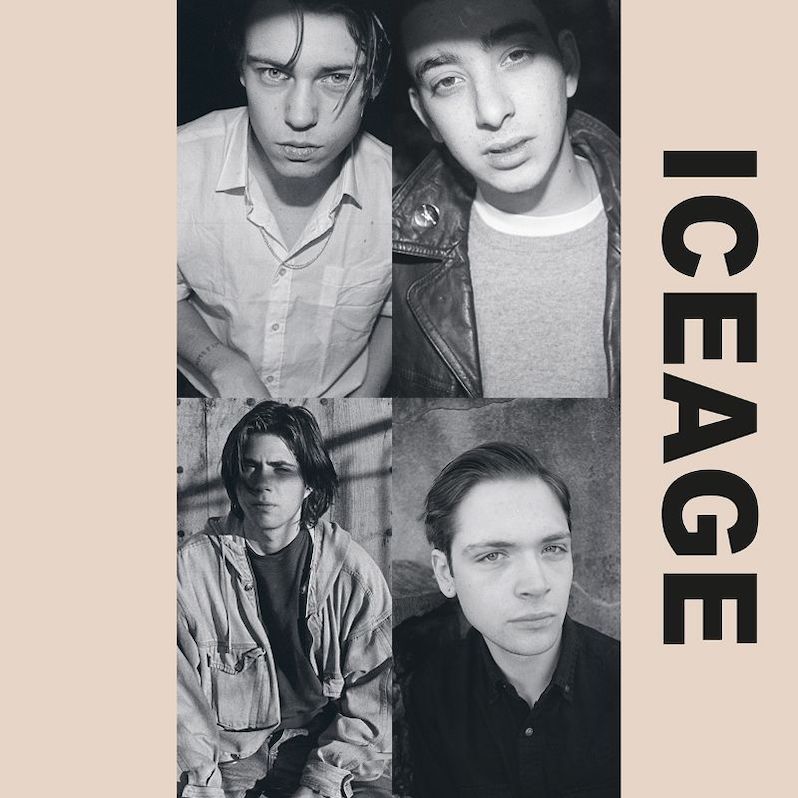 83. Iceage – "Shake the Feeling"
Over the past eleven years, Iceage have matured from high-octane punks to classic rock songsmiths. "Shake the Feeling," the title track on the band's collection of outtakes from last year's Seek Shelter, is the best of both worlds. The words are operatic and non-specific, all emotion and no reference points in the vein of New Brigade and You're Nothing. But frontman Elias Bender Rønnenfelt doesn't blow out his voice the way he did in the band's early days; he trades scorched-earth abandon for deadened restraint. Still, "Shake the Feeling" gets under your skin and creates a vague but powerful sense of high drama. Not to mention it rocks hard. If this is just a B-side, there's no telling what musical summits Iceage will scale next. – Casey Burke
Listen: Bandcamp
--- 82. Daphni – "Take Two"
If indie rock is going to revisit the sounds of the '90s, then electronic acts should do likewise. Under the guise of his Daphni alias, Dan Snaith crafts "Take Two," a fantastic '90s-inspired house tune, complete with a relentless 4/4 tempo heavy on the backbeat. The heart of the song lies in the three-note minor key vamp that first rises with the assistance of a grace note for texture before descending right below the first note. He then incorporates layers of floating synth lines that dance with lush string sections in ways that honor the influence of disco, but without being reductive. When coupled to that backbeat snare, the result is a delicious track that revels in its pulsing sensuality while setting the tone for the entirety of Cherry. – Adam P. Newton
Listen: Bandcamp
---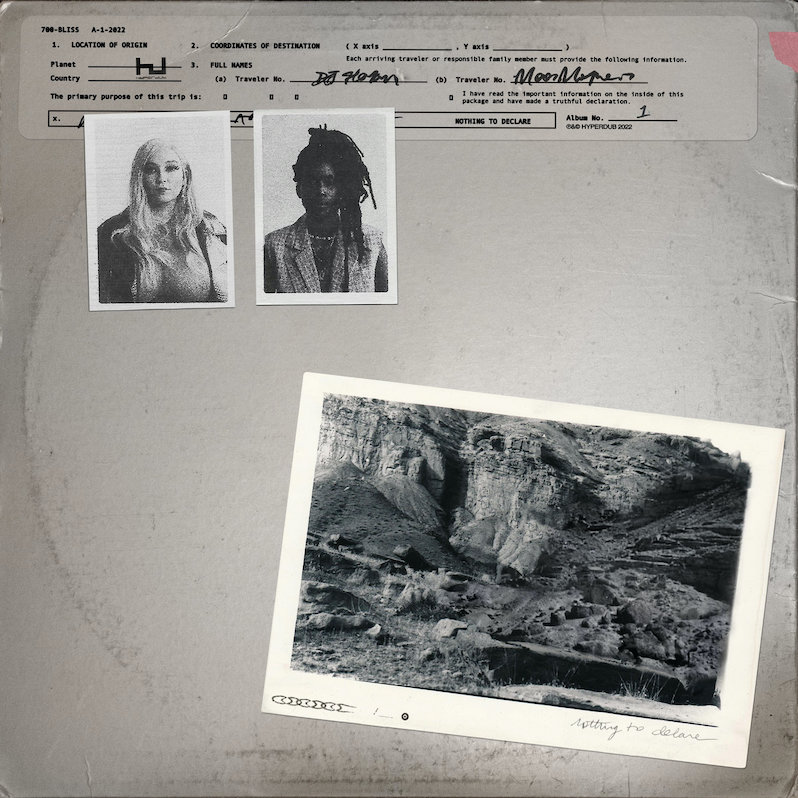 81. 700 Bliss – "Anthology"
The influence of the Afro-Caribbean diaspora on modern American dance is all too often taken for granted. Moor Mother reminds us of its roots with Katherine Dunham, the matriarch of Black dance. DJ Haram's aggressively pulsing techno beat and skittering drums on "Anthology" propel Moor Mother's solemn vocals, dirge-like yet uncannily danceable. She doesn't elaborate on the details of the appropriation and mistreatment of her culture, and the consequent effort to defend it, but rather lets the juxtaposition of Dunham's story and the eerily heavy beat speak for itself. – Forrest James
Listen: Bandcamp
---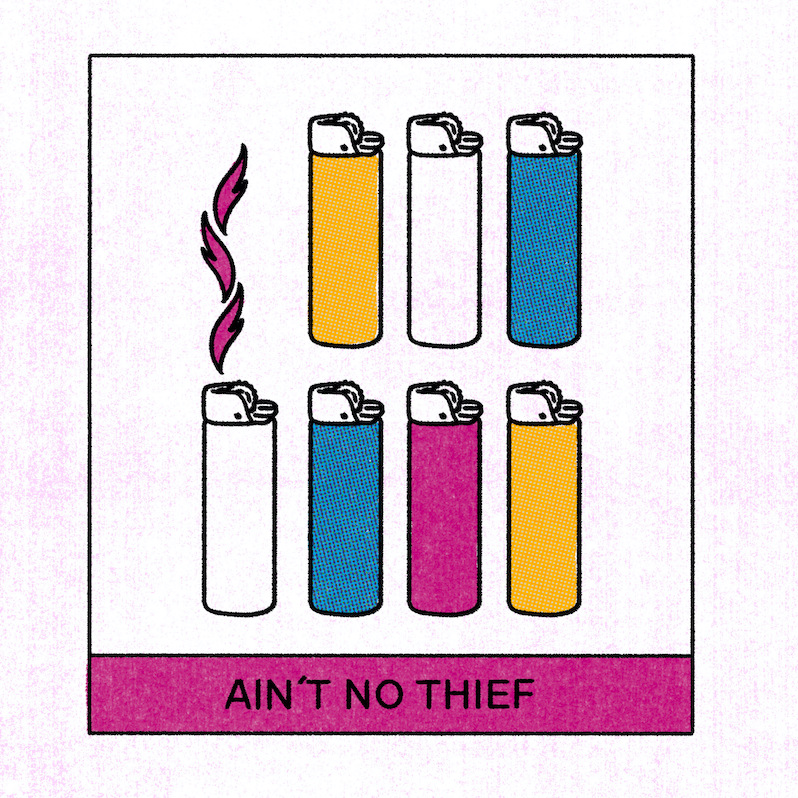 80. Viagra Boys – "Ain't No Thief"
Idles have been known to drop a one-liner, Dry Cleaning have their wry moments, and Shame tend to elicit an anxious laugh, but there's no band in post-punk right now that's actually as funny as Viagra Boys. To wit: "Ain't No Thief," a wah-wah effects driven disco-punk banger of a punchline in which Sebastian Murphy's shady narrator defensively pleads innocence at every accusation of thievery. A jacket with a shrimp on a boat, a cigarette lighter that says "Shrimp City Beach, 1993″—for some reason it all involves shrimp and it all looks suspiciously like someone else's swag. "We just happen to have the same stuff, motherfucker," Murphy sneers, dripping with guilt and hostility. Maybe he's telling the truth, but maybe don't keep anything in your outside pockets either. – Jeff Terich
Listen: Spotify
---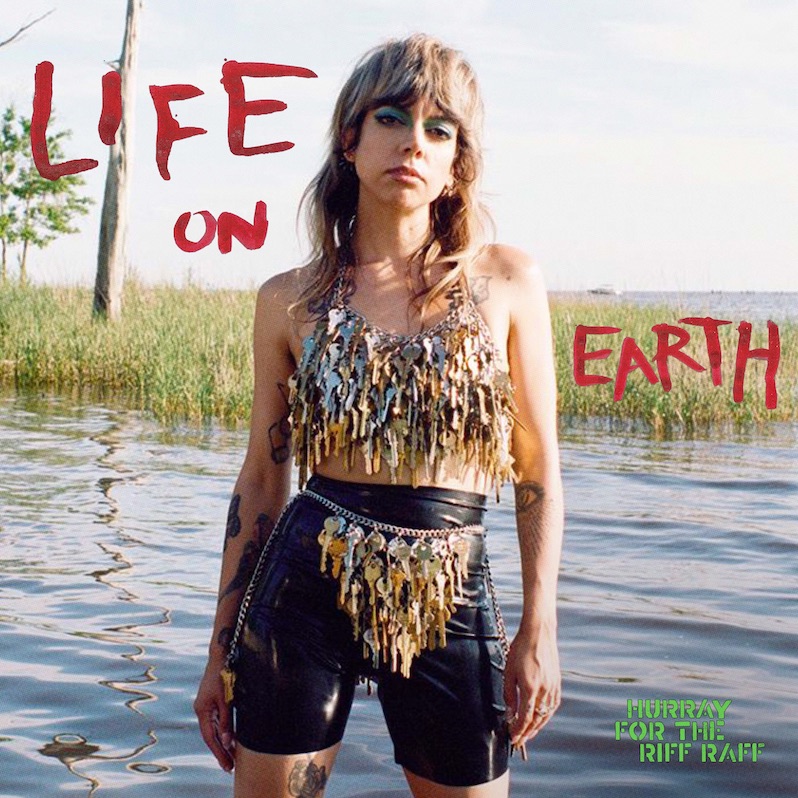 79. Hurray for the Riff Raff – "Saga"
The grand finale of Life on Earth finds Alynda Segarra returning to the pleasurable chamber pop innovation of 2017's The Navigator. A plain arrangement of vibraphone and horns accent the straightforward anthemic melody, the simplicity of each component belying the complexity of the whole. Perhaps that's a fitting backdrop for this conclusion to Segarra's album about releasing themself from the grip of past trauma: "I don't want this to be the saga of my life, I just wanna be free." Easier said than done, it's a weighty but simply-put affirmation of life.
Listen: Bandcamp
---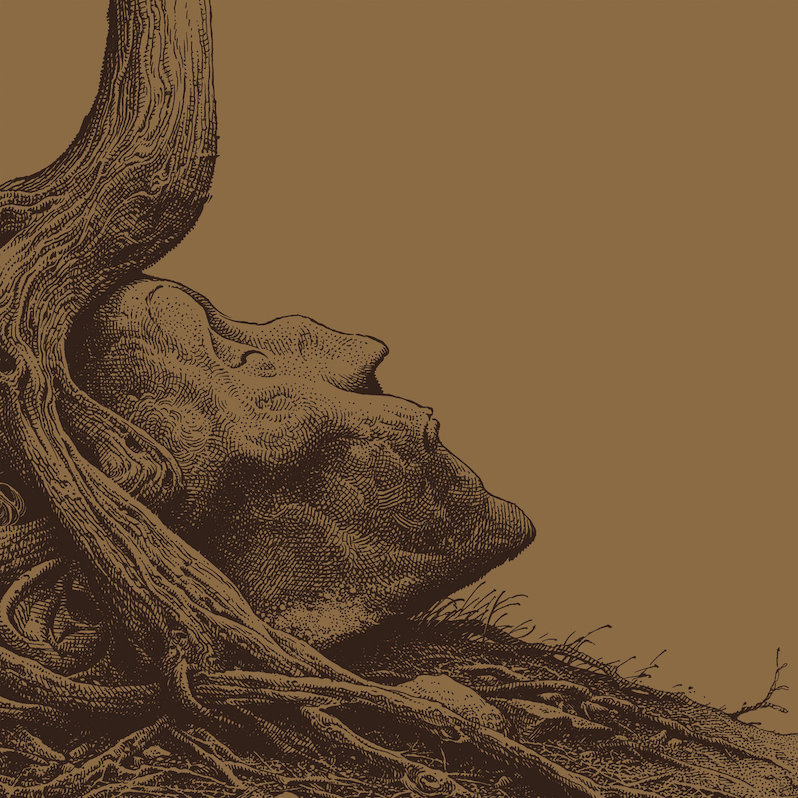 78. Mizmor & Thou – "Indignance"
Mizmor and Thou play different styles of metal wrought from the same well of agony, and when combined, forge something breathtaking and often bleak. Yet the epic centerpiece of their collaborative album Myopia is less defeatist than pointed and angry, vocalist Bryan Funck screeching through walls of guitars to arrive upon a kind of constructive rage: "Now it's time to list a name in the catalog of grievances." The journey to catharsis is lengthy—taking detours through moments of post-rock reflection, surging black metal blast, churning sludge and squealing solos—but its payoff is pure nourishment for the soul. – Jeff Terich
Listen: Bandcamp
---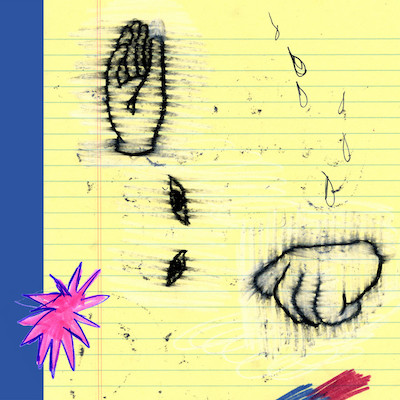 77. P.E. – "Tears in the Rain" (feat. A. Savage)
When I first heard P.E. play "Tears in the Rain" live last year while on tour with Parquet Courts, I naturally assumed that they had unearthed some rare Sade b-side that had slipped under my radar. It turns out that they're just really good at taking on such a sleek and sultry melancholy pop blend of their own, temporarily stepping away from their signature industrial-tinged synth-punk in favor of a vivid yet surreal shade of blue you might find in a Miami Vice interior. Aside from Ben Jaffe's ever-present saxophone, every element feels like an achingly romantic ellipsis—rain streaking down a windshield or an echo fading into a sleepless city night. – Jeff Terich
Listen: Bandcamp
---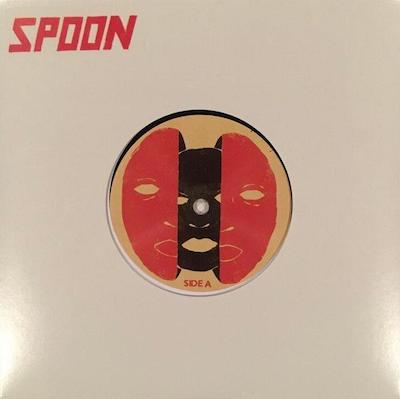 76. Spoon – "Wild"
So much comes down to Britt Daniels's delivery. On "Wild," one of the best songs off Spoon's unsurprisingly great Lucifer on the Sofa, he pauses as he sings, "I got on fine with modern living / But must I be such a citizen," in a way that reminds me faintly of a drummer in a jazz jam. As is typical for Daniels, his phrasing is effortless, unshowy, but he's still a showman. Lyrically, the song threads the needle between cynicism and romanticism—delightfully bittersweet in the way many of the best Spoon songs are. – Tyler Dunston
Listen: Bandcamp
---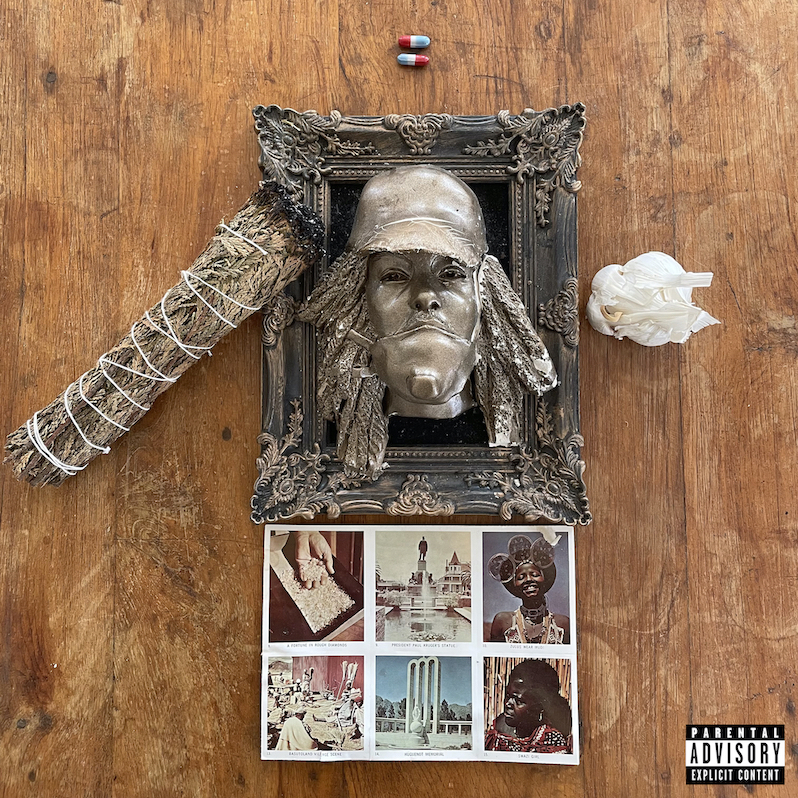 75. Earl Sweatshirt – "Tabula Rasa" (feat. Armand Hammer)
"Tabula Rasa" stands out distinctly on Earl Sweatshirt's fourth full-length Sick!, one of only two major features. On both feature tracks, Earl lets his guests take the lead, but only Armand Hammer steal the show and raise the bar. ELUCID tears into the woozy beat first, releasing a flood of internal rhymes before billy woods takes over with elaborate imagery. Following such a powerhouse performance, Earl seems to buckle down. His usual monotone flow speeds up and intensifies to match the duo's energy, but still retains that signature lackadaisical charm. It's a subtle but rewarding mashup of styles from some of the best rappers out there today. – Forrest James
Listen: Spotify
---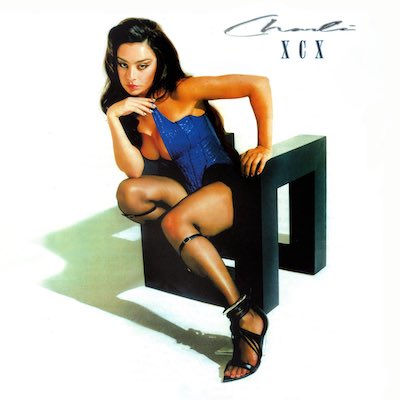 74. Charli XCX – "New Shapes" (feat. Caroline Polachek and Christine & the Queens)
In an industry landscape in which a simple song is made by twenty to thirty producers and songwriters catering to algorithms and focus groups—or one AI program—it's good to hear that just the one is all you need. Sure, Charli invited Caroline Polachek and Christine and the Queens along to party, but their contributions don't overpower the vision. The focal point is Charli's hooks, providing earworms with a '90s-reminiscent vibe. One of the more infectious pieces of sonic sugar to get drizzled on your ears this year. – Wil Lewellyn
Listen: Spotify
---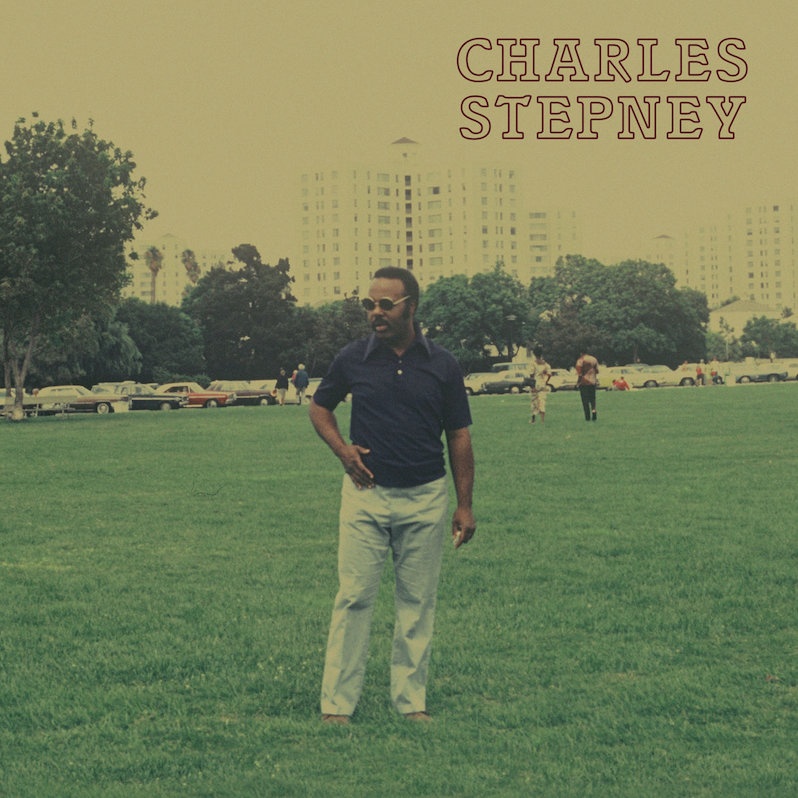 73. Charles Stepney – "Black Gold"
Rotary Connection's 1971 song "I Am the Blackgold of the Sun" is an unsung gem of psychedelic soul, a cosmic maximalist funk that preceded Minnie Riperton's career as a solo artist. Producer/arranger Charles Stepney's home-recorded solo recording of "Black Gold," previously unreleased for five decades, swaps the 4/4 time signature for 10/8 and recontextualizes it through Brazilian samba and cool jazz, filtering solar rays into an organic, low simmer. "Black Gold" is a warm and organic snapshot of genius casual, an intimate work-in-progress that sounds like a transformative piece unto itself. – Jeff Terich
Listen: Bandcamp
---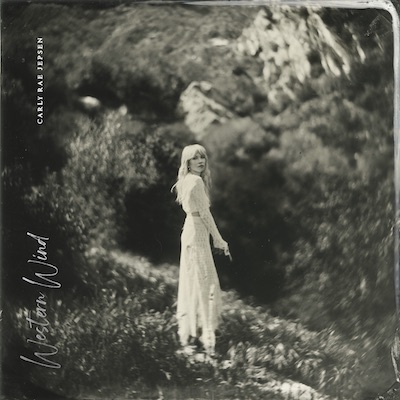 72. Carly Rae Jepsen – "Western Wind"
Carly Rae Jepsen has been on a hit-making kick for years now, but the summit of her latest work feels like "Western Wind," the invigorating first single from The Loneliest Time. Producer Rostam, who has played a key role in numerous other high-minded pop cuts in recent years, is a key collaborator here; his contributions to the track sound serene and bright. But it's Jepsen's meditations—on adventure, the wild beauty of her new California home, love and family—that give "Western Wind" its ballast, confidence and power. "First bloom, you know it's spring/Remindin' me, love, that it's all connected," Jepsen sings, clear-eyed, seeing and feeling it all. – Ben Easton
Listen: Spotify
---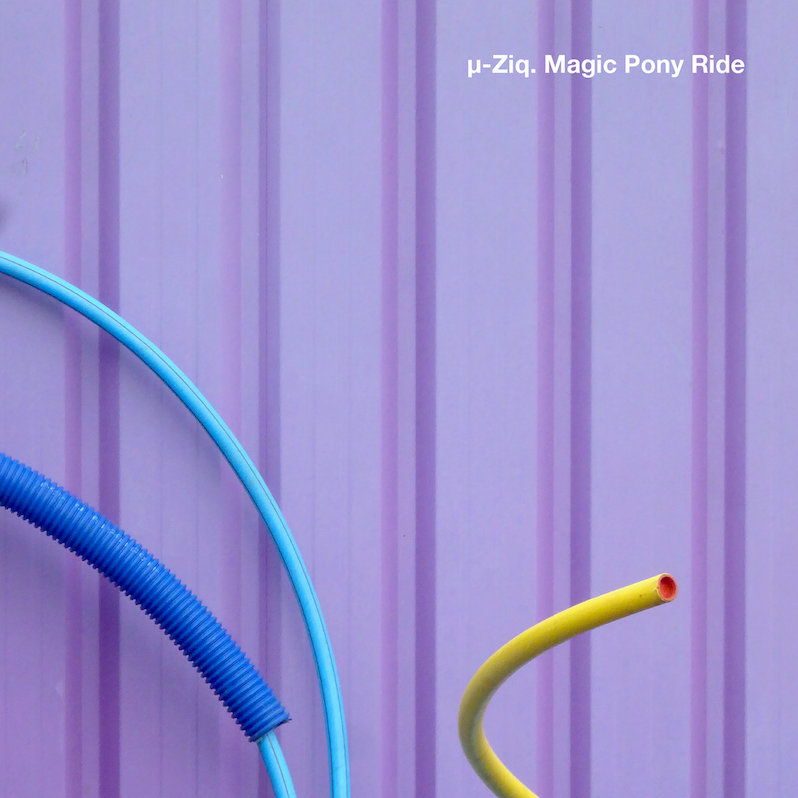 71. µ-Ziq – "Goodbye"
In 1997, Roni Size and Reprazent maneuvered the spotlight onto drum 'n' bass with their New Forms cut "Brown Paper Bag," the single supported by a rap about the discovery of new musical forms (ha!) and a memorable video where people and objects in a city danced along with it. "Goodbye," heralding µ-Ziq's triumphant return to his version of d'n'b traditionalism on Magic Pony Ride, sounds like that video director showed up on Mike Paradinas' audio boards, riding a jogging knob that sends his Amen breaks back and forth as spare piano lines and female onomatopoeia repeat endlessly, helplessly. – Adam Blyweiss
Listen: Bandcamp
---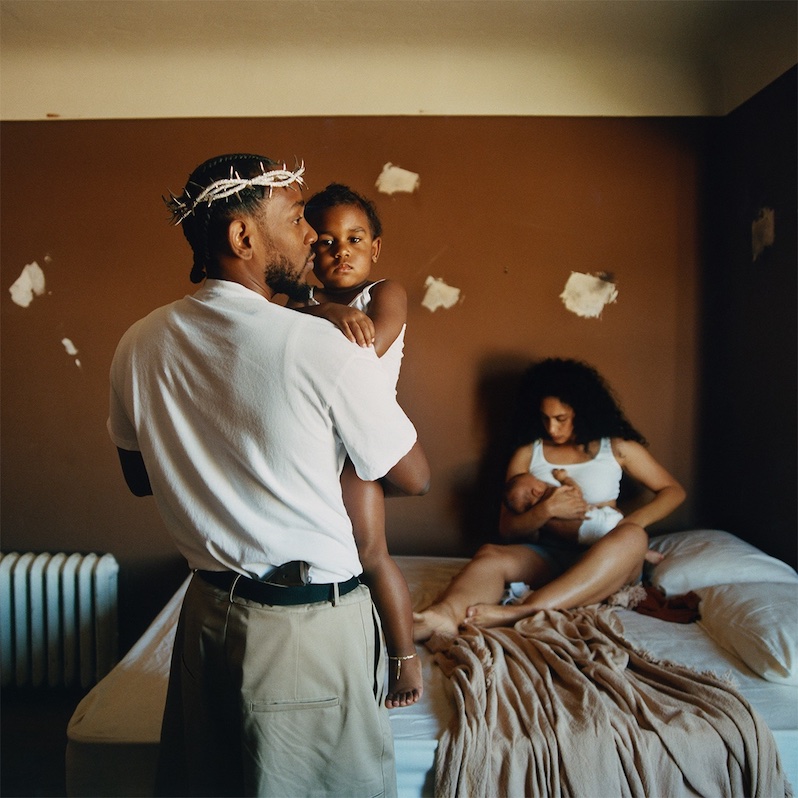 70. Kendrick Lamar – "Mr. Morale"
Beginning with a heaving sub-bass and a breathless, frightened Kendrick Lamar, the ominous "Mr. Morale" goes deep into the closed-door issue of generational abuse. To escape his demons, Lamar uses regression therapy and Eckhart Tolle; calls out his kids by name, and namedrops celebrities, however controversial they might be. The heavy, muffled bass and minimal percussion on the Pharrell-produced song is one of the album's most infectious beats. Lamar's repeated primal yelps and Tanna Leone's anthem to fuel up, huddle up and get back into the fight only spurs the song forward. Situated between "Auntie Diaries" and "Mother I Sober" on Mr. Morale and the Big Steppers, "Mr. Morale" feels like a last chance at redemption. – Emily Reily
Listen: Spotify
---
69. The Mountain Goats – "Wage Wars Get Rich Die Handsome"
John Darnielle loves his metaphors and intricate character studies. It's what makes diving into his back catalog such a worthwhile endeavor. But that predilection is also what makes "Wage Wars Get Rich Die Handsome" such a fantastic twist on his tried-and-true formula. Not only does this standout track from Bleed Out eschew his typical subtleties, but it pairs it with a '90s political punk rock energy that would fit neatly alongside Bad Religion and Social Distortion. This tongue-in-cheek paean to late-stage capitalism overtly caricatures hustle culture atop crunchy guitars and outsized hooks. – Adam P. Newton
Listen: Bandcamp
---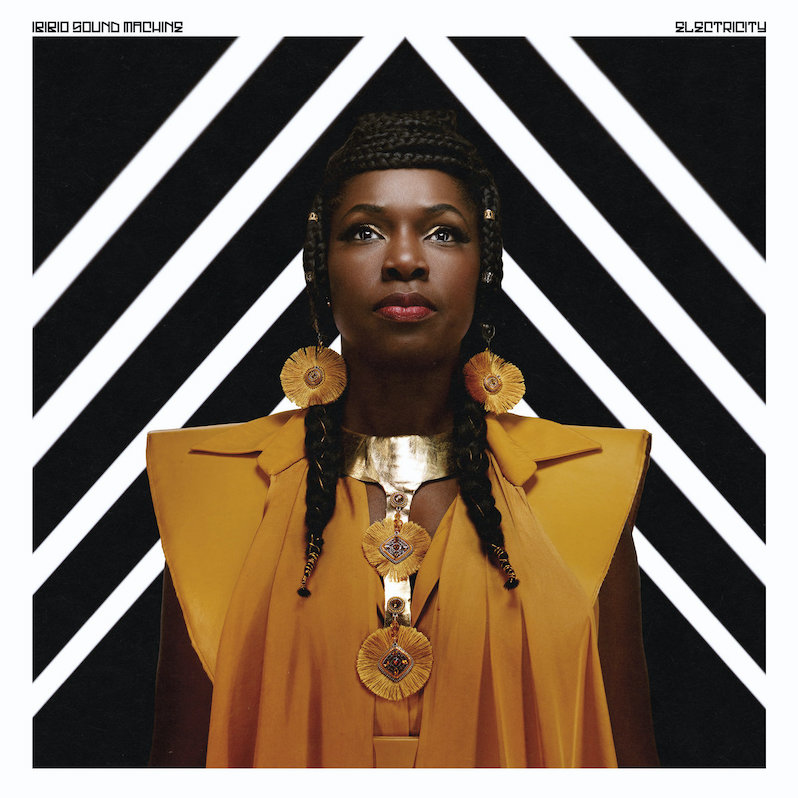 68. Ibibio Sound Machine – "All That You Want"
The nostalgic tendency of Electricity is best executed on "All That You Want," where Ibibio Sound Machine most explicitly blend together their influences. All their glorious funk instrumentation shines throughout, buoyed along by a satisfyingly steady four-on-the-floor Motown beat, and accented by warped synths bubbling over the top. With super sleek production and a tight, in the pocket performance, the genre-bending collective deliver the most satisfying if not the most danceable track of their career. – Forrest James
Listen: Bandcamp
---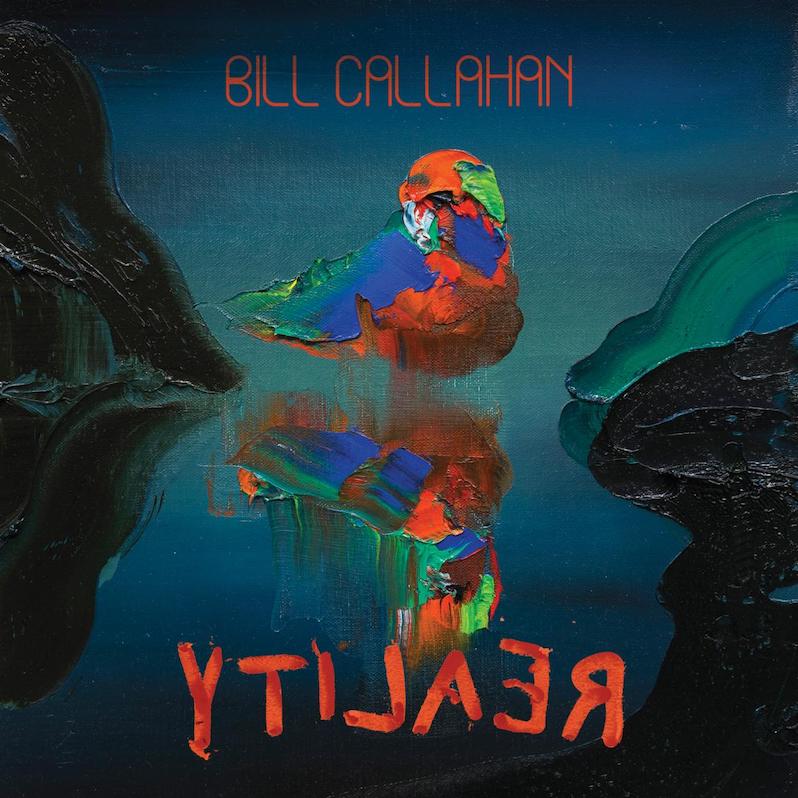 67. Bill Callahan – "Bowevil"
"Bowevil" finds Bill Callahan doing his best John Steinbeck impression. Dirge-like in both arrangement and vocal delivery, "Bowevil" provides a realistic portrayal of the hardscrabble farming experience that still exists outside of corporate agriculture. Rooted in a two-chord minor key phrase, the song chugs along steadily like the Joad Family creeping from Oklahoma to California. However, instead of drawing upon scenes of faux grief and surface sympathy, this standout on YTILAER rejects convenient romanticism and opts for earnest empathy. By opining against the scourge of the literal boll weevil, the song roundly rejects the rapacious consumption of the "all-growth, all-the-time" economy. – Adam P. Newton
Listen: Spotify
---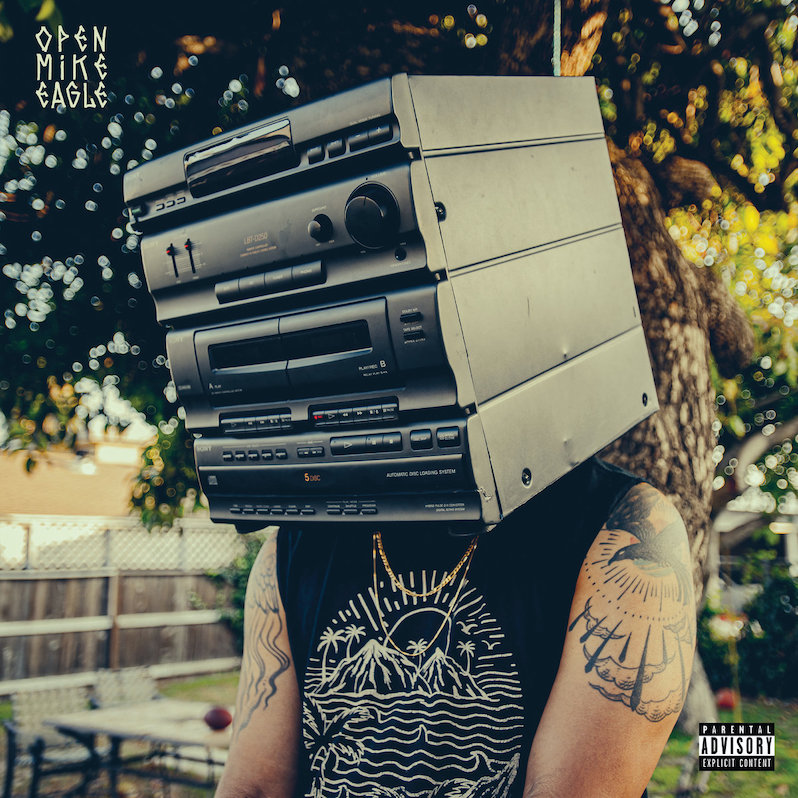 66. Open Mike Eagle – "Circuit City" (feat. still rift & Video Dave)
There are few better foundations for a hip-hop song than a Madlib beat. The prolific L.A. producer has made some legendary records with the likes of MF DOOM, Mos Def and Freddie Gibbs, all wrapped up in his crate-digging lo-fi cinematic boom-bap. With "Circuit City" he's back in the company of a fellow Angeleno, Open Mike Eagle, who—along with two guest emcees—is back in the business of stringing together a series of dazzling one liners. He begins, "I'm a new man doing the same dance/It's only confusing because I changed pants," and it's nothing less than giddy wordplay and feelgood beats from there—making back-to-basics feel like a revelation. – Jeff Terich
Listen: Bandcamp
---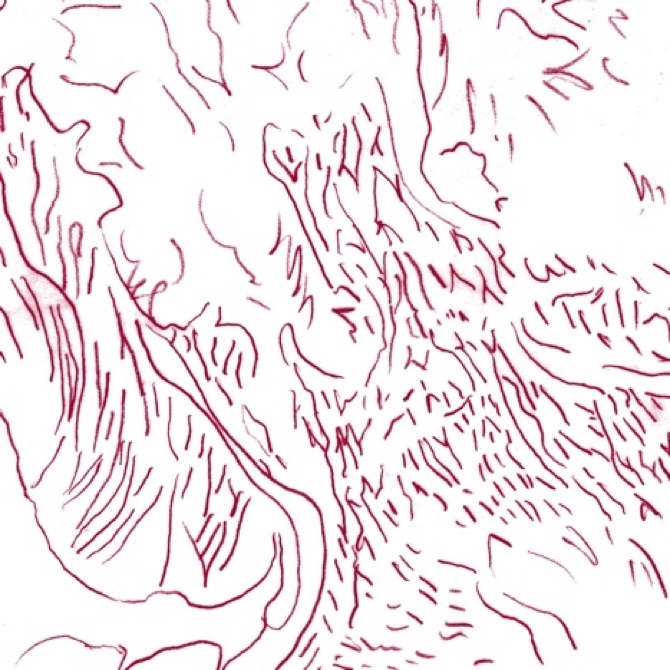 65. Tom Skinner – "Bishara"
Tom Skinner and Shabaka Hutchings have been in collaboration for nearly two decades. Though their most well-known creation remains the propulsive, rigid percussion-sax interplay of Sons of Kemet, here Skinner provides Hutchings a platform for a different kind of playing. This is spiritual jazz in the vein of Pharoah Sanders or Albert Ayler; lyrical, hoarse, and emotive. Over Skinner's clattering drums, Hutchings works wonders, pushing his saxophone to its limits. With only a regal cello phrase to hold on to, it's a wild dialogue between Skinner and Hutchings; the sound of two enormous talents pushing each other to breathtaking heights. – Noah Sparkes
Listen: Bandcamp
---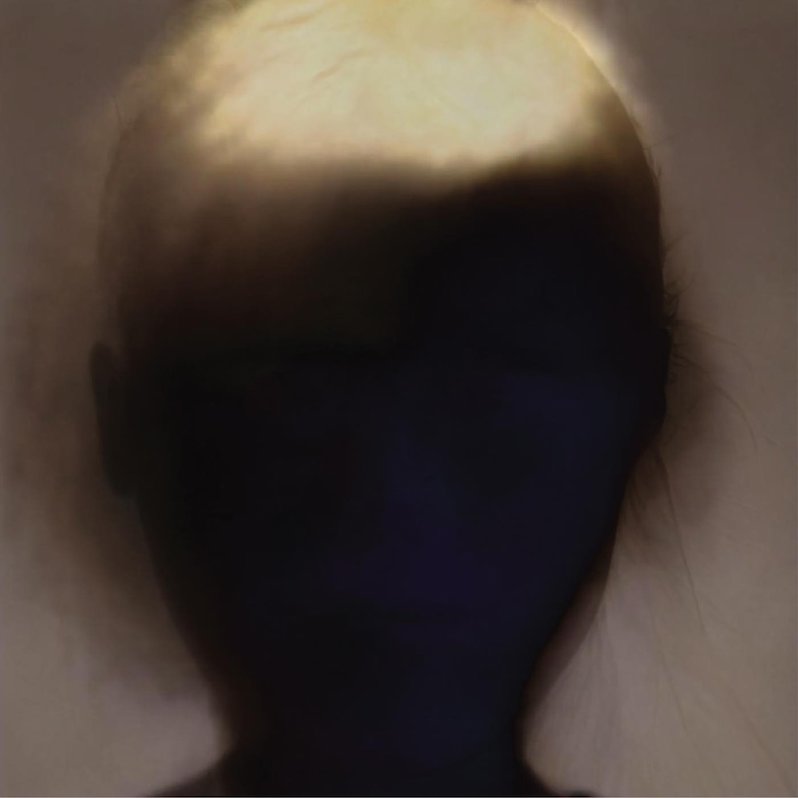 64. Sun's Signature – "Golden Air"
The return of Cocteau Twins' Elizabeth Fraser after a decade-plus break from recording provided a new context for her gracefully otherworldly voice, her debut with Damon Reece as Sun's Signature delving into a kind of intricately arranged psychedelia. "Golden Air" is no exception—squint and you can imagine it appearing on Heaven or Las Vegas, especially once the guitars kick in around halfway through. But more than that it's a lush and elaborate piece of art-pop that still keeps the melody at the front of it all. Given the welcome return of a singular voice, it's understandable if you don't take it all in on first listen—queue it again and hear a vast landscape come alive in real time. – Jeff Terich
Listen: Bandcamp
---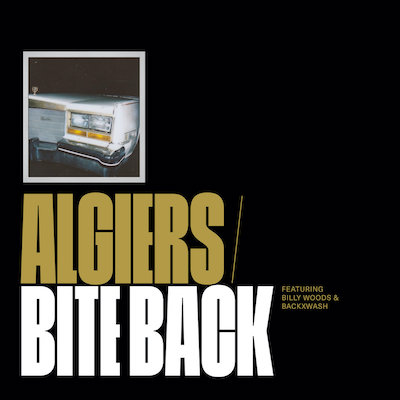 63. Algiers – "Bite Back" (feat. billy woods & Backxwash)
Algiers tapped the right collaborators for "Bite Back," a two-part saga of righteous retribution. billy woods, premier connoisseur of tension and atmosphere, lays down a mind-bending verse over disorienting synths in the first half of the track. Then the dread-inducing, ticking time bomb of a bridge leads to Backxwash's verse, equal parts swagger and fury. As ever with Algiers, Franklin James Fisher's virtuosic voice and biting lyrics remain at the heart of this track, but they've never been in better company. – Forrest James
Listen: Bandcamp
---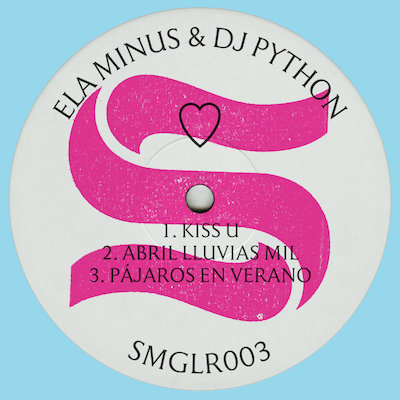 62. Ela Minus/DJ Python – "Pájaros En Verano"
Ela Minus's 2020 record acts of rebellion was one of that year's best, and DJ Python's Club Sentimientos Vol. 2 from earlier this year was underrated and far too short, so when I heard that Ela Minus and DJ Python were teaming up for a three-song EP I was both excited and disappointed. On the one hand, it was a dream collaboration. On the other, I was yearning for a full album. But ♡ packed a lot into three songs, and the highlight "Pájaros en Verano" is full of little gems. The lyrics, inspired in part by pandemic lockdowns, alternate between lists documenting the quotidian that did happen ("clouds / food / sleep / books / you") and the chorus documenting all that didn't ("after all the days that never happened / and the nights that didn't exist"). It's earnest yet muted, inviting singalongs while still being understated. It's romantic and melancholy ("i can't complain / cause I got you / now I don't want to live a life without you"), simple like a classic. – Tyler Dunston
Listen: Bandcamp
---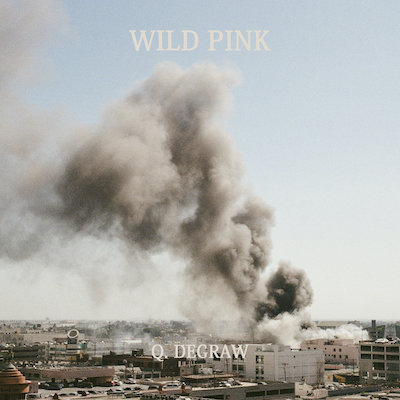 61. Wild Pink – "Q. Degraw"
On Wild Pink's ILYSM, singer and songwriter John Ross found hope in a particularly dark time, throwing himself into his prettiest set of songs as he was undergoing treatment for cancer. "Q. Degraw" isn't on that album, but rather six minutes of heavy, consuming shoegaze floating in its orbit. The photo negative of ILSYM's most tender moments, "Q. Degraw" carries the same emotional punch but delivered in a more explosive package, its graceful doomgaze squall more channeling Justin Broadrick's first couple of Jesu records. Amid its dense layers of guitars and sheer, overwhelming sound, Ross makes no attempt to cover up the vulnerability at its core, but the harmonious din creates an impenetrable armor. – Jeff Terich
Listen: Bandcamp
---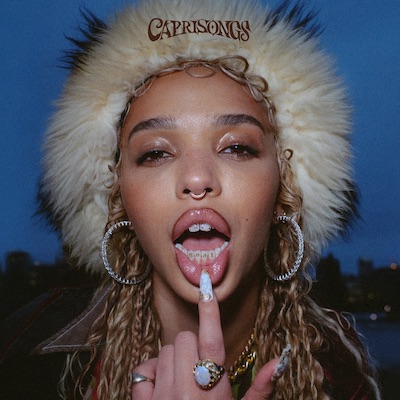 60. FKA twigs – "Meta Angel"
Lyrically, "meta angel" documents the pain of rebirth ("Ego in the fire") and the yearning for an outside force for help. In its video, directed by Aidan Zamiri, one FKA twigs on top of a skyscraper shoots with a bow and arrow another FKA twigs who is alone in a field, a kind of literalized ego death which occurs from what is at once an external force and an internal one. "meta angel" expresses the paradoxes arising from psychic turmoil, as FKA twigs' piercing vocals track the destruction and construction of selves. – Tyler Dunston
Listen: Spotify
---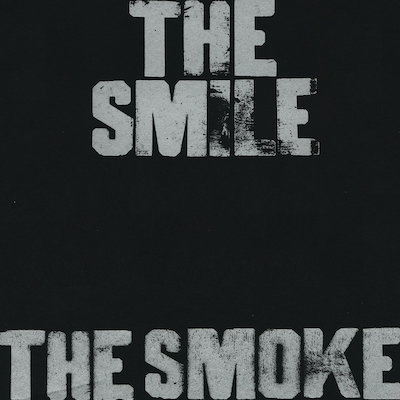 59. The Smile – "The Smoke"
When I first wrote about The Smile's A Light for Attracting Attention in May, I noted that the album and this cut in particular sounded like the most fun any Radiohead members had had making music in years. Sure, we can't discount the lyrics that set up "The Smoke" as an extended metaphor for the sad state of climate change ("I desire a second chance/I have set myself on fire"). But I also can't help how the low-key funk here tries its damndest to lift this song into the light. There's almost a Daptone quality to it, like a bass-heavy, horn-hinted demo or rehearsal meant for Sharon Jones. – Adam Blyweiss
Listen: Bandcamp
---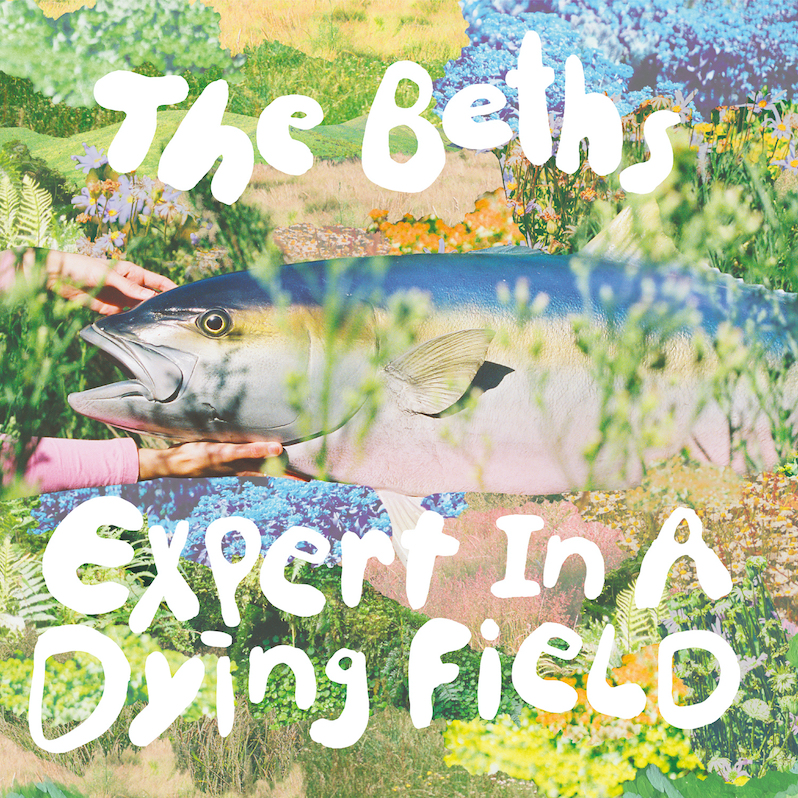 58. The Beths – "Expert in a Dying Field"
On "Expert in a Dying Field," The Beths take a beautiful extended metaphor and run with it, opening with tough questions ("Can we erase our history? / Is it as easy as this?") and answering them ("You can't let go, you can't stop, you can't rewind / Love is learned over time / 'Til you're an expert in a dying field"). The speaker has spent all this time learning from a relationship ("Hours of phrases I've memorized / Thousands of lines on the page") that has ended, and now it feels like the knowledge is useless ("All of my notes in a desolate pile / I haven't touched in an age"). The song is so propulsive and pristine that one could miss its depths at first, but it clicks in a devastating way on subsequent listens. – Tyler Dunston
Listen: Bandcamp
---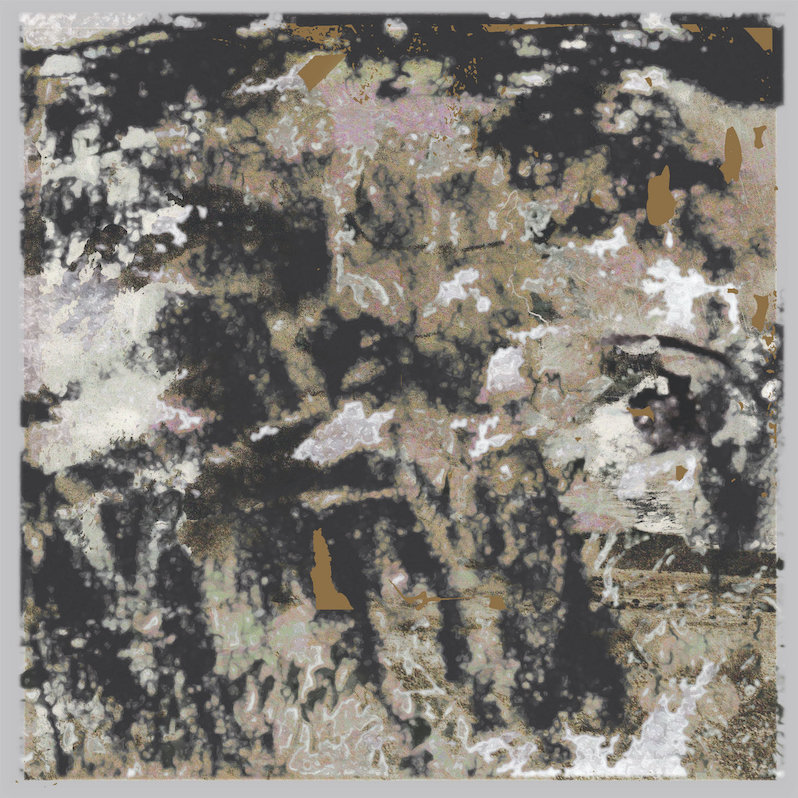 57. Loraine James – "Enfield, Always"
Amid the more meditative works on Building Something Beautiful for Me, an album length dialogue with the body of work of accomplished yet unjustly overlooked composer, dancer and singer Julius Eastman, is "Enfield, Always." A burst of bright color in a field of bluish haze, the album's vibrant centerpiece ripples with arpeggios that feel like splashes through puddles after a spring rain. It's playful, refreshing, even carrying a touch of mischief as it escalates toward a proper cycle of snare-snapping IDM. It's a flash of joy and vibrancy, a celebration captured in the throes of both discovery and elegy. – Jeff Terich
Listen: Bandcamp
---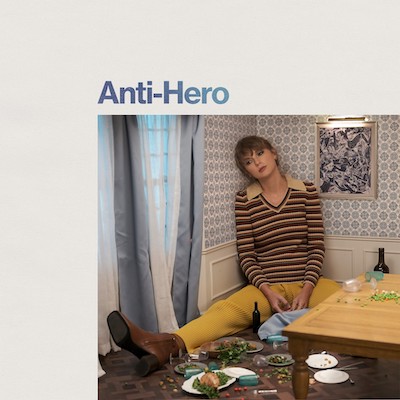 56. Taylor Swift – "Anti-Hero"
Sometimes, we all need a few minutes to center in on all of our insecurities, and maybe indulge in them in a self-deprecating way. It may not be the healthiest coping mechanism, but its appeal is undeniable when paired with a punchy pop hook and twinkling synths. On "Anti-Hero," Swift explores her inner critic, laying it all out for us to know, even if it comes with a side of cringe (referring to everyone else as a "sexy baby.") The track makes criticism fun, labeling ourselves as the problem against a washed out whooshing beat. – Virginia Croft
Listen: Spotify
---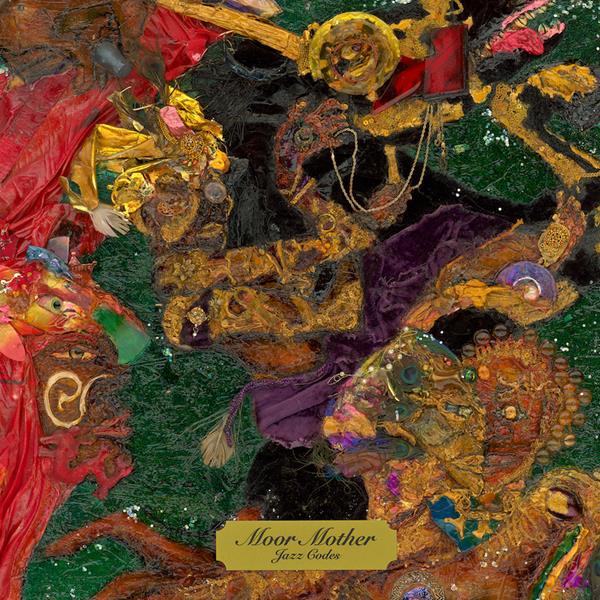 55. Moor Mother – "WOODY SHAW" (feat. Melanie Charles)
Plucking one song out of an album that reads like a through-composed piece is tricky, but "WOODY SHAW," which buzzes like a broken computer outputting dusty bits of a lounge-soul groove, might be the best nugget to encapsulate what makes this so special. Nu-jazz got a bad rap, becoming too distanced from its actual jazz roots too fast; this keeps the soul, the vinyl static and lively skitter, not to mention her always impeccable poetry flowing on top. – Langdon Hickman
Listen: Bandcamp
---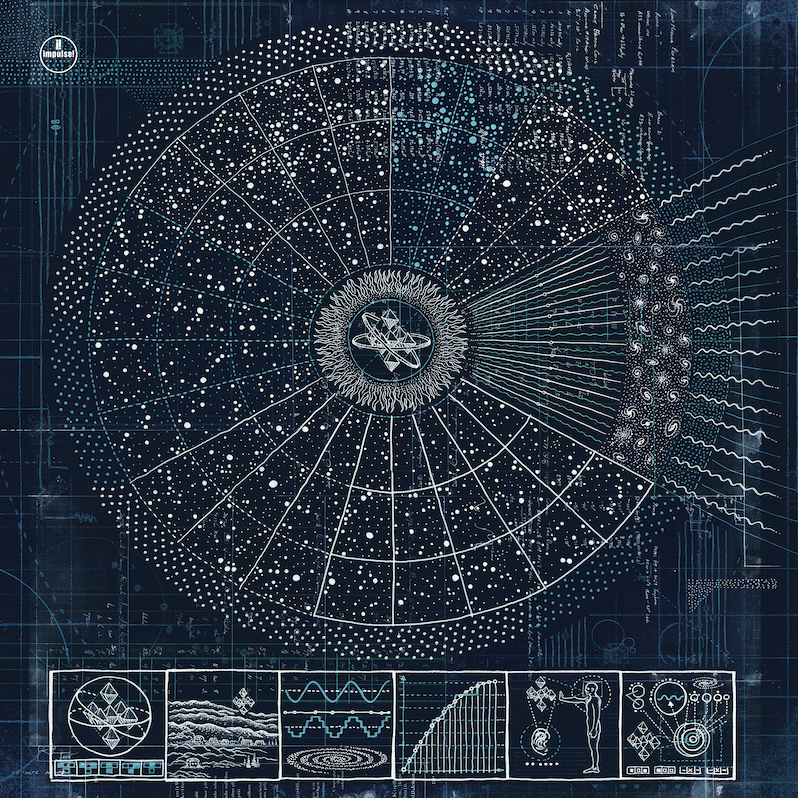 54. The Comet Is Coming – "PYRAMIDS"
"PYRAMIDS" is an absolute banger that fuses instrumental technicality with rhythmic physicality in the best possible ways. One of the peak moments on Hyper-Dimensional Expansion Beam, the track possesses fresh, funky grooves with imminently danceable rhythms and dreamy aesthetics. It all starts with mysterious melodic phrases performed as harsh keyboard stabs. From there, sumptuous bass lines merge with sharp syncopated drum patterns while piercing horn bleats serve as the stand-in for vocals. Thanks to a bold, brash energy that's never obnoxious, the song conjures up major after-midnight warehouse party vibes. – Adam P. Newton
Listen: Spotify
---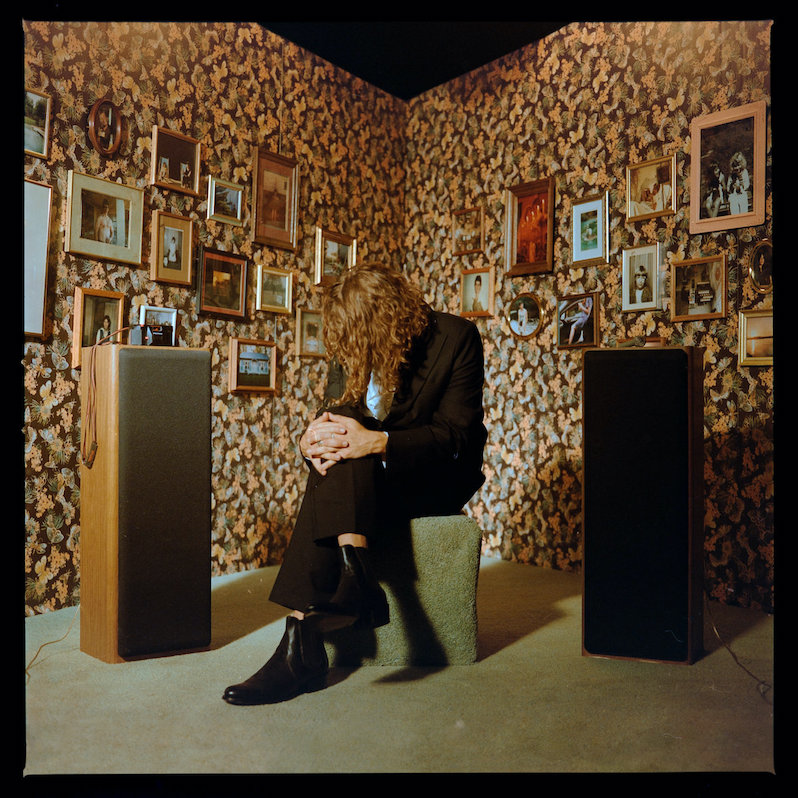 53. Kevin Morby – "Rock Bottom"
With his witty homage to Carrie ("They're all gonna laugh at you") and a penchant for fun, crunchy rock, Morby leans into being the underdog on "Rock Bottom." It's a bouncy, joyous embrace of being yourself, even when others might be mocking, emblazoned with Morby's signature guitar twangings and distinct, ragged vocals. With an accompanying music video that leans into Morby's loveable humor (and his newfound nunchuck talent), the track quickly becomes a rock ballad for all the people just trying to get by and "make a dollar." Morby picks us up when we're down, before anyone has a chance to deliver the kick. – Virginia Croft
Listen: Bandcamp
---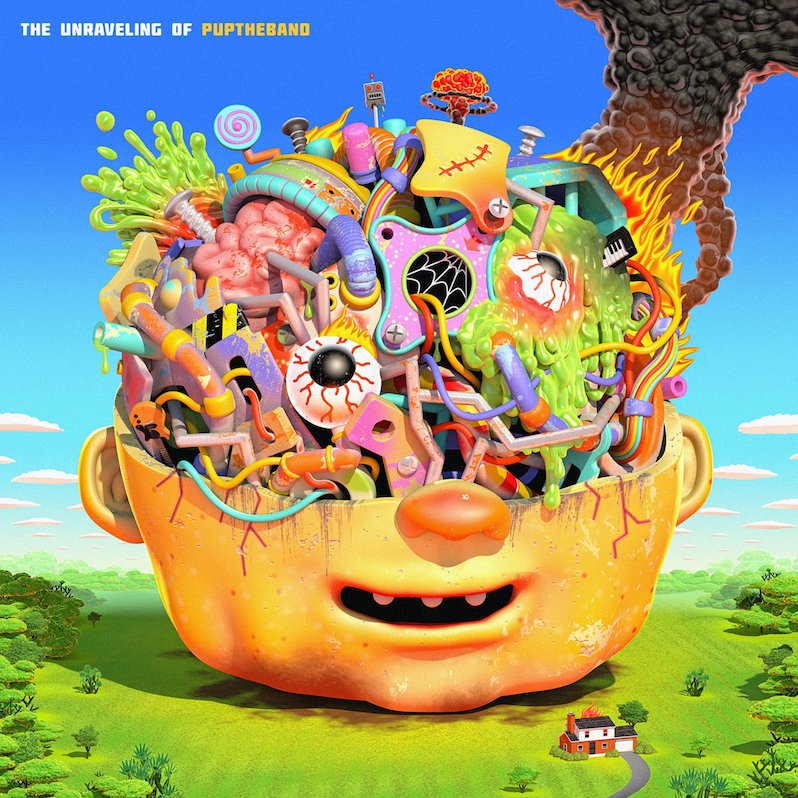 52. PUP – "Totally Fine"
Verses consisting of pained, ragged yelps punctuated by melodic confessions of existential angst—PUP give as much full-throttle nihilism and sardonic glee as they can muster. The self-aware self-pity-party builds to a conclusion that feels like a sneering parody of feelgood "Hey Jude"-esque singalongs, with an angelic chorus of "aaaah"s carrying PUP upwards into their climactic final chorus. But you can forget about any kind of inspiring message appearing at the end of it—rather, we have the blasé admission from Stefan Babcock that "I was holding back 'cause I just couldn't decide / Whether I'm at my worst, or I'm totally fine." – Ed Brown
Listen: Bandcamp
---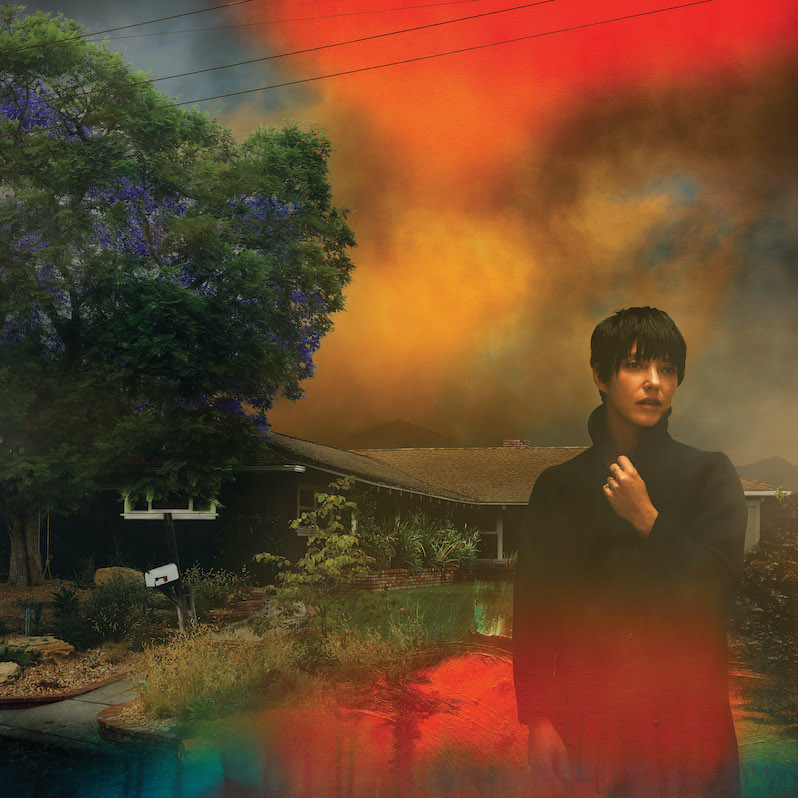 51. Sharon Van Etten – "Come Back"
Sharon Van Etten opens "Come Back" like she has so many songs over the course of her fifteen-year career—gently strumming her guitar and singing, with no other accompaniment but the room's natural echo. On her earliest records, that would've been all there was, but then again, it was all that she needed to cut into you. Since then, Van Etten's sound has grown grander without losing any of its intimacy, yielding the kind of songs that could just as easily be sung to one person as along with hundreds. With the second pass of the chorus, "Come Back" unfurls into warm waves of vocal harmonies and grizzled guitar, the soft burn of Van Etten's pleas erupting into a cathartic blaze. – Jacob Nierenberg
Listen: Bandcamp
---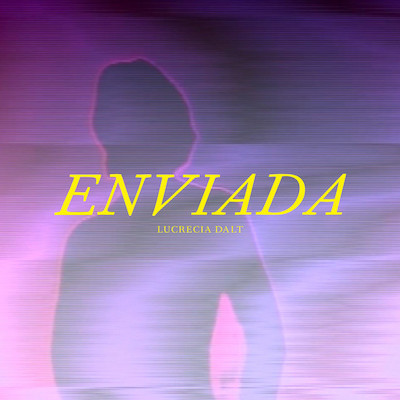 50. Lucrecia Dalt – "Enviada"
Lucrecia Dalt's latest album ¡Ay! reads on paper like a particularly mind-bending sci-fi film, with alien beings exploring the material world for the first time and the concept of space and time being knotted into pretzels. Its climactic, penultimate track "Enviada" is the moment that actually sounds the most cinematic, with bright streaks of brass connected by haunting moments of melted piano over bolero rhythms. Here, the Colombian-born artist takes on the role of a guide through the laws of extraterrestrial metaphysics, its title "Enviada" translating to "envoy." "El tiempo es en sí mismo una forma transitoria," she sings: "time itself is a transitory form." "Enviada" transports to strange and foreign realms and then reapplies its gravitational pull with a burst of sound that feels massive. – Jeff Terich
Listen: Bandcamp
---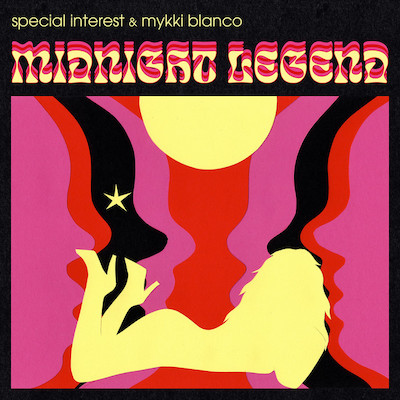 49. Special Interest – "Midnight Legend" (feat. Mykki Blanco)
The nightclub isn't always as euphoric as the pop songs make it sound. The dancefloor is hot and sweaty—which isn't that alluring when you really think about it—with bad influences encouraging bad habits lurking in the club's darker corners, and it can be a lonely, disorienting stumble home at the end of the night, especially if you have to work in the morning.
But every now and then, the club can be a place of transcendence—and, as New Orleans-based dance-punks Special Interest attest on "Midnight Legend," community. Even more than the song's four-on-the-floor pulse, frontperson Alli Logout is its beating heart, offering something more than just body heat: "Won't you tell me all about your story / And about the day that you didn't have to fight?" (The single version features trans rapper Mykki Blanco, whose energetic verse encourages their fellow femmes to wild out.) They don't pretend that the club is a complete escape from whatever injustices can be found outside—or inside, in the case of the "blasé boys" taking up space on the dancefloor. Still, Logout knows what the club means to queer and marginalized individuals like them, and "Midnight Legend" is their jubilant invitation for listeners to step into the spotlight and find others like themselves. – Jacob Nierenberg
Listen: Bandcamp
---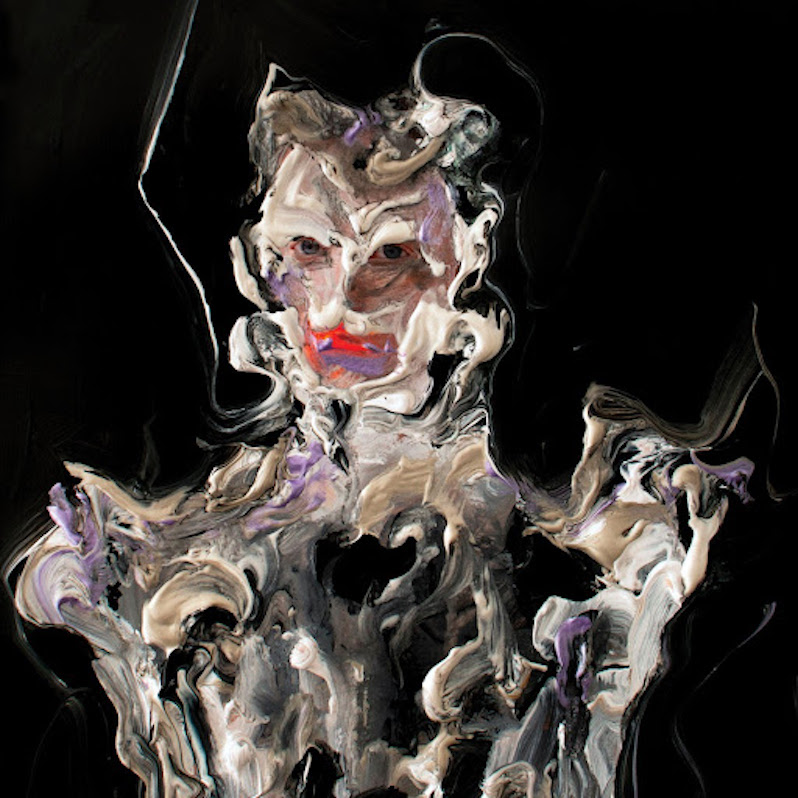 48. Perfume Genius – "Just a Room"
Through his work as Perfume Genius, Mike Hadreas has fashioned his own brand of maximalist avant-pop. On his latest LP, Ugly Season, he discards pop entirely. Opener "Just a Room" sets the tone with the call of a droning string section. In an anesthetized non-melody, Hadreas delivers the song's only lyrics—"No pattern, no bloom / Where I'm taking you / Flat and static / Just a room"—and all instrumental backing recedes save a few lone piano notes, plunked slowly and sourly. Before we know it, Hadreas' voice has filled the space again, but only with a barely audible hum-whimper. The overall effect is deliciously sinister and startling in its emptiness. Like the unpainted room of its title, this song is a canvas for the imagination to fill. – Casey Burke
Listen: Spotify
---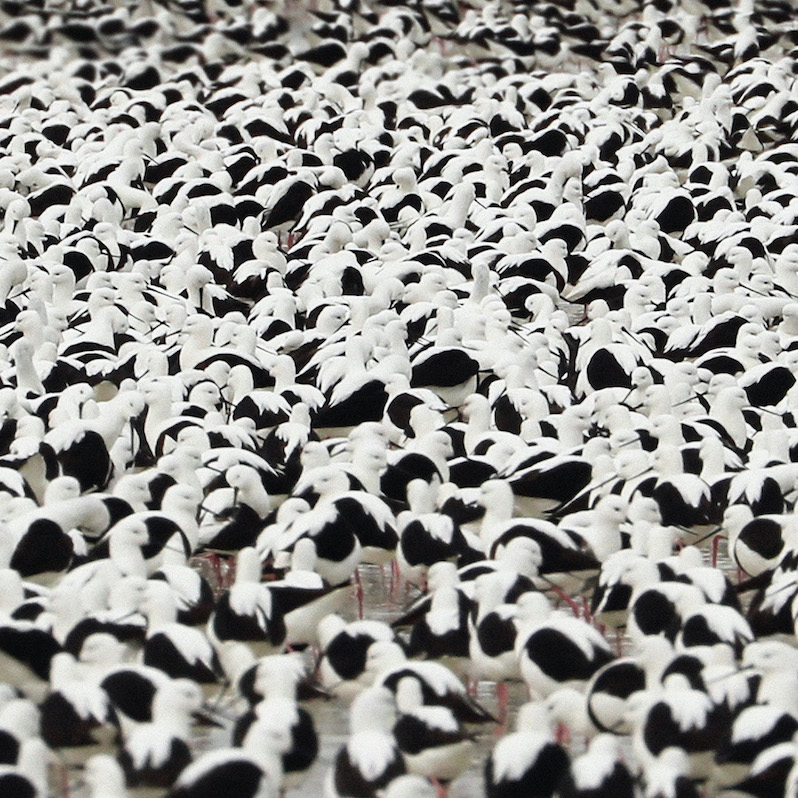 47. Stella Donnelly – "How Was Your Day?"
Stella Donnelly flips the hottest post-punk trend on its head in service of a supremely sincere modern love song. Her semi-spoken vocal delivery ambiguates the line between straight narration and metaphor. The fact that the lyrics are all quotes from real conversations, cut up and stitched together, makes things even more surreal. Meanwhile, each chorus feels more infectiously sunny than the last, shining hope throughout. It all comes together into a wistful reflection on the inevitable doom of love, and the faith that it's worth it anyway. – Forrest James
Listen: Bandcamp
---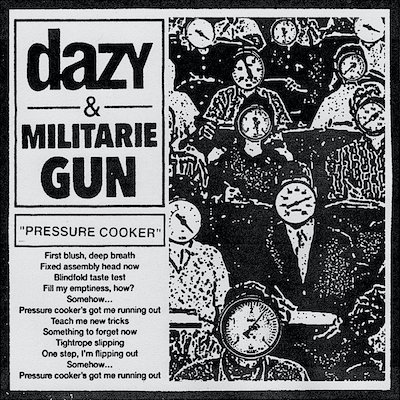 46. dazy & Militarie Gun – "Pressure Cooker"
Power pop and post-hardcore aren't so far apart aesthetically—even Jawbox's cruelest swings still had a great hook. That's the general takeaway behind "Pressure Cooker," the collaborative single between Richmond, Virginia one-man power-pop outfit dazy and California bruisers Militarie Gun, which fuses soaring melodies and a grungy '90s-era punch with a beefy, muscular heaviness driving it. Punctuated by occasional outbursts of "God damn it!", "Pressure Cooker" bundles all of its frustrations and anxiety and finds a suitably healthy form of release in loud guitars and an immaculate chorus. It's still pop music, just loud enough to lift some of the weight off your chest. – Jeff Terich
Listen: Bandcamp
---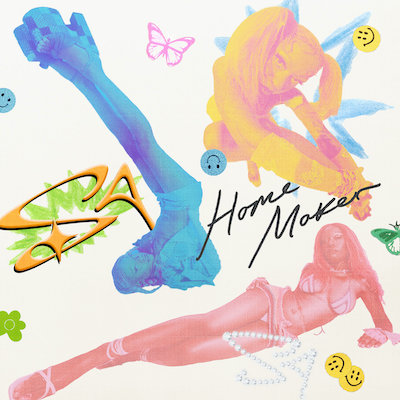 45. Sudan Archives – "Home Maker"
The last two years have made shut-ins out of many of us, but if you're still looking for ways to make your house feel like a home, Sudan Archives (née Brittney Parks) has you covered. "Home Maker" is as much an invitation inside the singer and violinist's humble abode as it is her head, depicting moments of vulnerability ("Even when the sun's out it just feels like rain") as well as confidence ("Only bad bitches in my trellis / And baby, I'm the baddest"). Even more eclectic than Parks' sense of interior decoration is the set of sounds that she weaves together, "show[ing] the Blackness of the violin" by combining the stately stringed instrument with African percussion, handclaps and a funky, insistent bassline. Forget Don't Worry Darling—you won't find a sexier, or more empowering, vision of domesticity in 2022. – Jacob Nierenberg
Listen: Bandcamp
---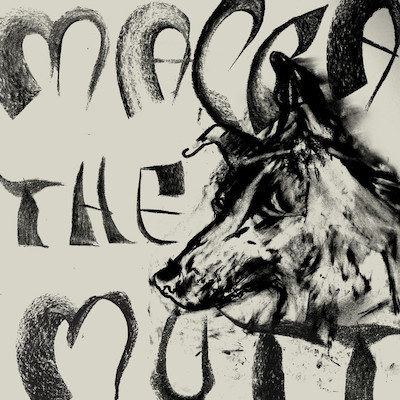 44. Party Dozen – "Macca the Mutt" (feat. Nick Cave)
Australian noise rock duo Party Dozen doesn't have a singer, exactly. During the band's furious noise-psych freakouts, Kirsty Tickle will typically scream into the bell of her saxophone, creating an otherworldly effect that feels like a screech from the void. So if the opportunity should present itself to have a post-punk legend take over for three minutes, there's no reason not to hand over the mic. On the infectiously absurd "Macca the Mutt," Nick Cave ad-libs his way through a giddy and nonsensical burst of saxophone-driven noise rock, yelping, "I've got a mutt, got a mutt called Macca!" It's the most lighthearted fare we've heard from Cave in some time, yet paradoxically still rips, more Grinderman than modern day Bad Seeds. High-decibel dadaism that's good for the soul. – Jeff Terich
Listen: Bandcamp
---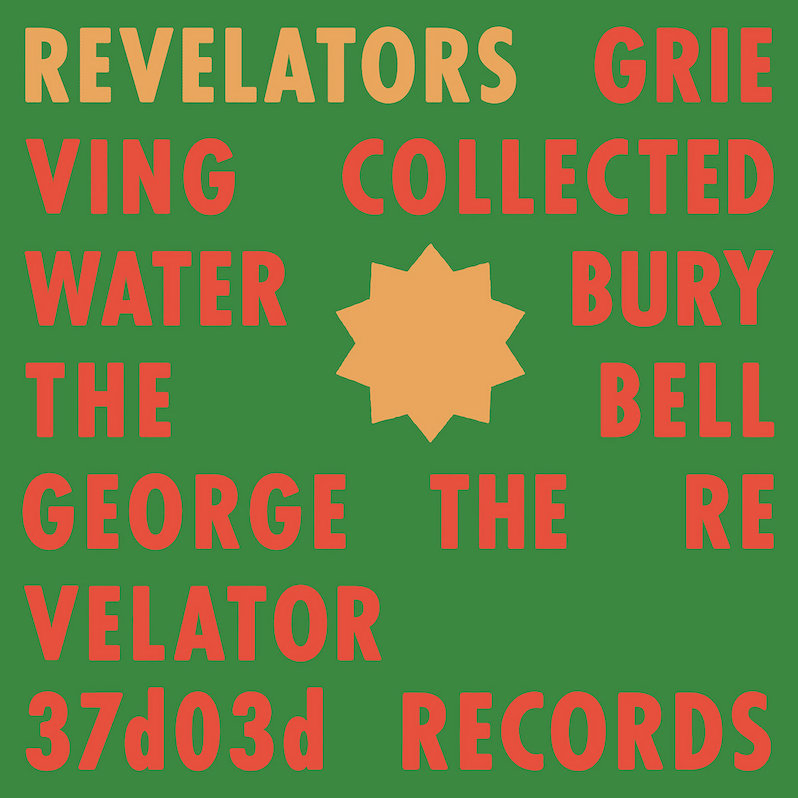 43. Revelators Sound System – "Grieving"
Which stage of grief is frenetic physical movement? Perhaps situated somewhere between anger and acceptance, based on the range of emotions that M.C. Taylor and Cameron Ralston stir up on "Grieving." The sprawling, bifurcated first track on Revelators, their debut as Revelators Sound System, it grooves and cooks its way to a steamy jazz-funk-fusion session reminiscent of Herbie Hancock's vein-melting Head Hunters sessions. But its rhythmic impulses merely provide passage for a meditative second half, in which the urgent need for action is replaced by a mournful meditation. The duo settles on discomfort and uncertainty, moving through something that feels almost joyful in its animation. We all grieve in different ways, but this just feels better. – Jeff Terich
Listen: Bandcamp
---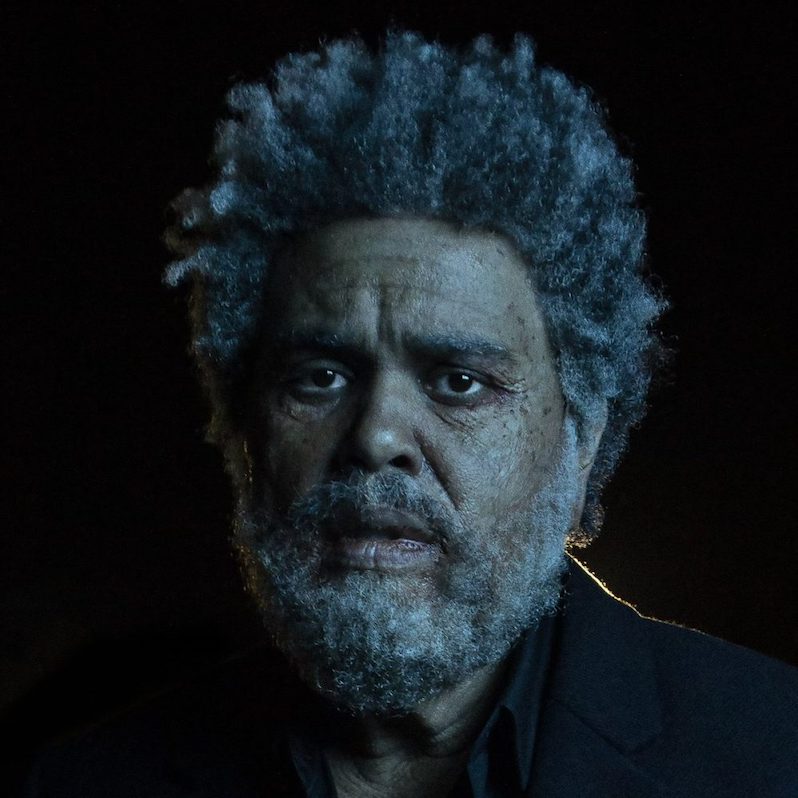 42. The Weeknd – "Gasoline"
Let it be known I was the first of our writing room to sound the alarm of the greatness of Dawn FM, and lead-off tracks like "Gasoline" are a large reason why. Here, The Weeknd collapses to a singularity both the suicide-dark R&B of his earliest work with the neon-slick avant-pop of his current era. This is a song to fuck or die to, to get high or gaze into the void or, better, all of it at once. This is what he was made to do; this is why he's great. – Langdon Hickman
Listen: Spotify
---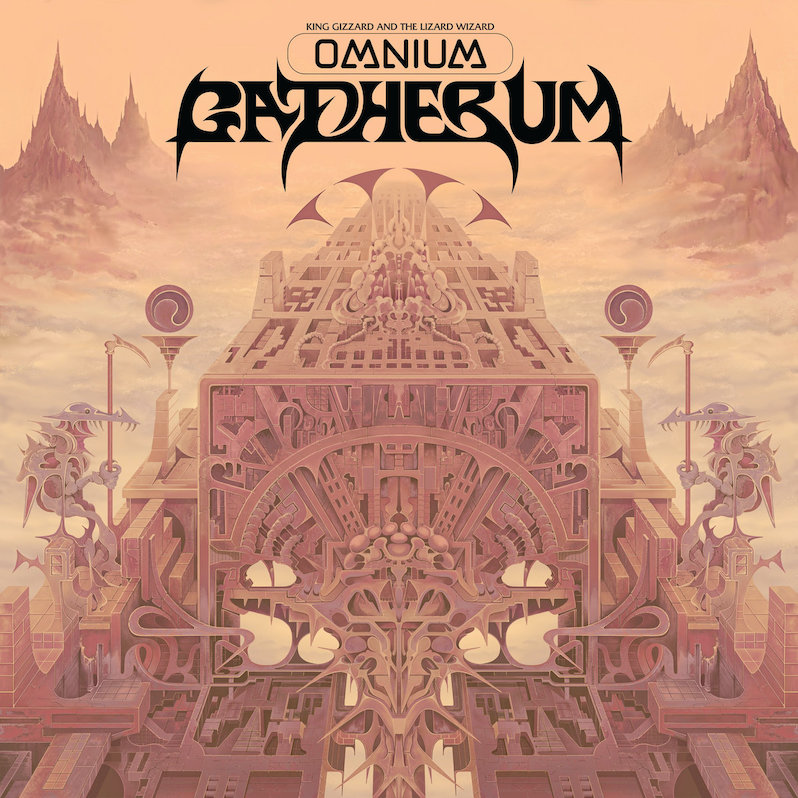 41. King Gizzard and the Lizard Wizard – "Gaia"
King Gizzard dropped a number of killer tracks in our laps this year, what with the truly goofy number of records they released (with all of them being good, too!). But at the end of the day, it is impossible to overlook "this one"Gaia," which sounds at once like a resurrected Kyuss, still one of the best rock bands of all time, meeting the earliest and heaviest days of Baroness, another perennial favorite around these parts. That this is the same band that released the Timeland duology and this year's "Ice V" only makes this sludgy heavy rock bruiser all the more curious and satisfying. – Langdon Hickman
Listen: Bandcamp
---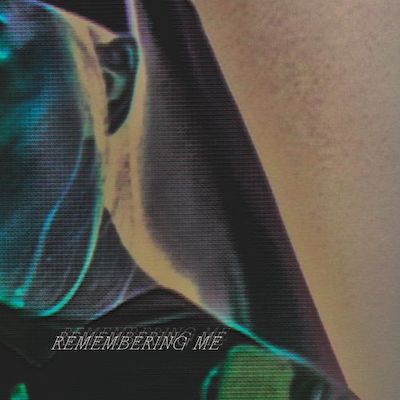 40. Cate Le Bon – "Remembering Me"
The cover art of Cate Le Bon's Pompeii is a recreation of a painting that her partner Tim Presley made, depicting the singer/songwriter as a nun. In similar fashion, on standout single "Remembering Me," Le Bon imagines a reboot of her life as if greenlit by studio executives on the other side of the looking glass. Le Bon picks at the concept of legacy by taking a step back and watching herself on a screen, soundtracking her own surrealist Citizen Kane via hazy new wave guitars and distorted saxophone. At once winking and philosophical, "Remembering Me" playfully takes a universal source of existential anxiety and tangles it in a few extra layers of abstract removal. Like she's playing a game of telephone with herself. – Jeff Terich
Listen: Bandcamp
---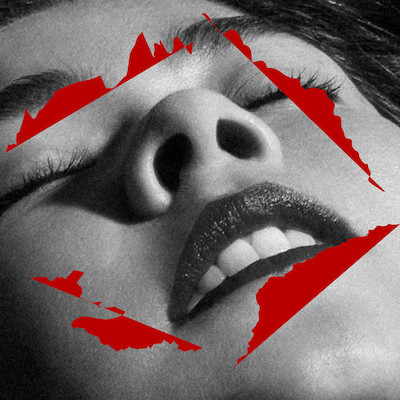 39. Mitski – "The Only Heartbreaker"
Like "Geyser" and others before it, the extraordinary maximalism of "The Only Heartbreaker," with synths that practically grab you by the shoulders and shake you awake, belies its subtlety. As with many great Mitski songs, there is a deep melancholy underneath the thrilling grandeur of the melody. With this song, Mitski wanted to communicate something "sadder beneath the surface" of the heartbreaker's monologue, saying, "maybe the reason you're always the one making mistakes is because you're the only one trying." The intensity of the song's second half, which is undoubtedly thrilling, is also somewhat darker in this light, a sense of sound and fury that may come to nothing. – Tyler Dunston
Listen: Bandcamp
---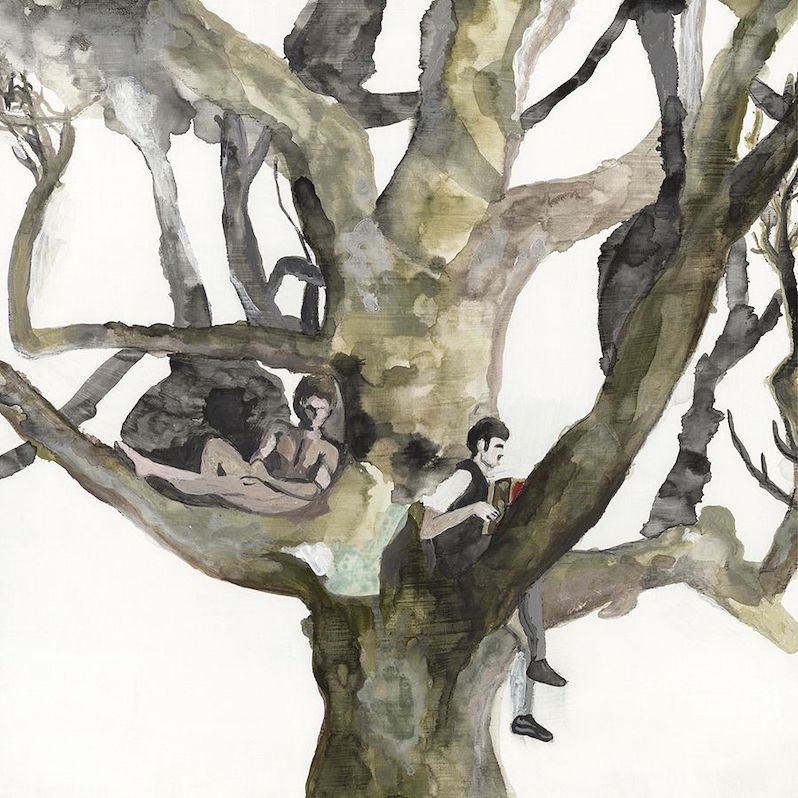 38. Destroyer – "June"
For how often Dan Bejar's been compared to Bowie, his choice of musical backing is often better fit for Bryan Ferry—the sleek disco of "Bay of Pigs," the sophisti-pop sheen of Kaputt, and now the avant funk of Labyrinthitis centerpiece "June." But it's less a permutation of Ferry's loverman raconteur than Bejar's best, most bitter reflection of wealth, excess and glamour—dressed in the finest couture. Amid layers of basslines and disco-glam glitter and flash, Bejar lays waste to a society behind gilded gates in an extended spoken-word coda: "You come out swinging but you go down swinging too, you paid a lot of money for a million-dollar view." Love isn't the drug he's thinking of; the high from spite is just as intoxicating. – Jeff Terich
Listen: Bandcamp
---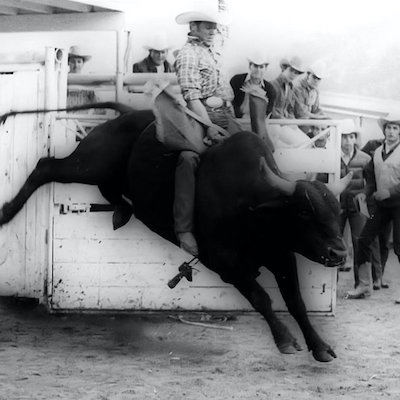 37. Phoebe Bridgers – "Sidelines"
Written for the second Sally Rooney novel-turned-show Conversations With Friends, with "Sidelines," Bridgers created an effervescent, velveteen tribute to feeling in love but out of place all at the same time. She captures the anxiety and overwhelming emotions that bring us down with it, but also the beauty that lies beneath the hardened surface, the important part of feeling vulnerable and exposed. Featuring her calming and quiet vocals, Bridgers blends pirouetting strings and assertive percussion to conjure a sound as specific as the novel's premise. The song's heaviness lies with its opening line and the freedom it presents, as Bridgers sings, "I'm not afraid of anything at all." – Virginia Croft
Listen: Bandcamp
---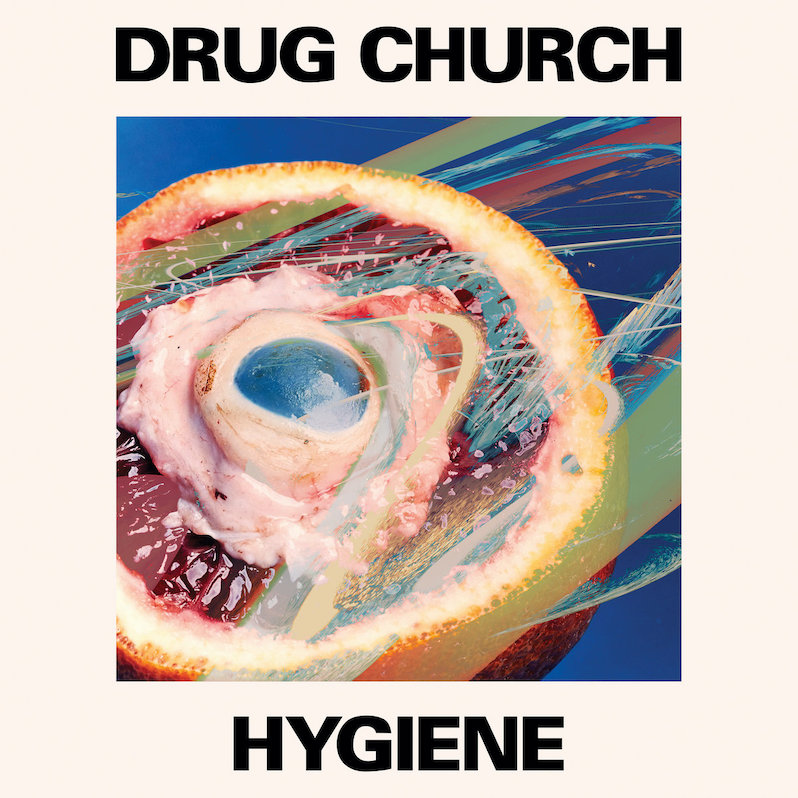 36. Drug Church – "Tiresome"
A burly bassline drives "Tiresome," a standout moment on Drug Church's fourth album Hygiene. Patrick Kindlon's vocals carry a leather-throated grit, offering an anger-driven counterpoint to the more restrained musings his more melodic vocal passages offer, all encased in the fuzzed-out chug of the guitars. But Kindlon's lyrics punch through the tense blitz of guitar, giving this the overwhelming feeling of being an instant post-hardcore classic. – Wil Lewellyn
Listen: Bandcamp
---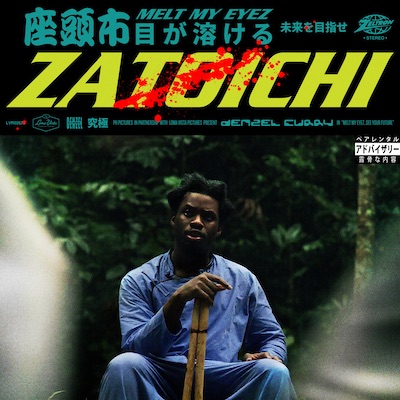 35. Denzel Curry – "Zatoichi" (feat. Slowthai)
Denzel Curry's Melt My Eyez See Your Future is heavily informed by popular culture, examining more serious ideas like grief and mental health through the lens of science fiction and samurai films. Naturally, "Zatoichi" is like the best kind of martial arts action film, a dynamic tag-team between Curry and British emcee Slowthai at their most charged. Like a lot of the best blockbuster cinema, the dialogue isn't really the point (Slowthai's "Life is short like a dwarf" gets the biggest groan here). Look, instead, to the action itself—two young firebrands engaged in rapid-fire attack against Powers Pleasant and Jonnywood's jungle/breakbeat backdrop. Pure popcorn entertainment. – Jeff Terich
Listen: Bandcamp
---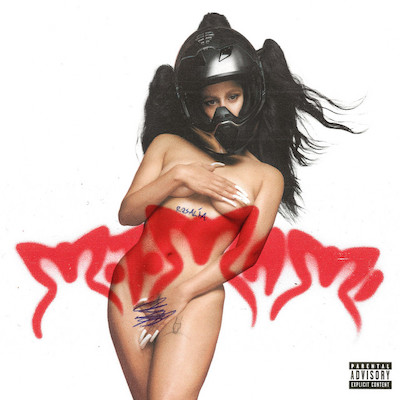 34. Rosalía – "Saoko"
"Chica, ¿qué dices?" These words, which translate to "Girl, what are you saying?" are the first that you hear on "SAOKO"—and by extension, MOTOMAMI—and before Rosalía can even sing the song's title seconds later, the totality of the sonic metamorphosis she'd teased ahead of her third album is apparent. The flamenco-inspired guitars and handclaps of 2018's El Mal Querer are out, replaced by reggaeton drums, jazzy cymbal loops and dark, gnarled synthesizers. Even her collaborations with J Balvin and Travis Scott from three years ago sound like ancient history in comparison, which further illustrates the point: Anything you have to say about Rosalía, it's already in the past tense. – Jacob Nierenberg
Listen: Spotify
---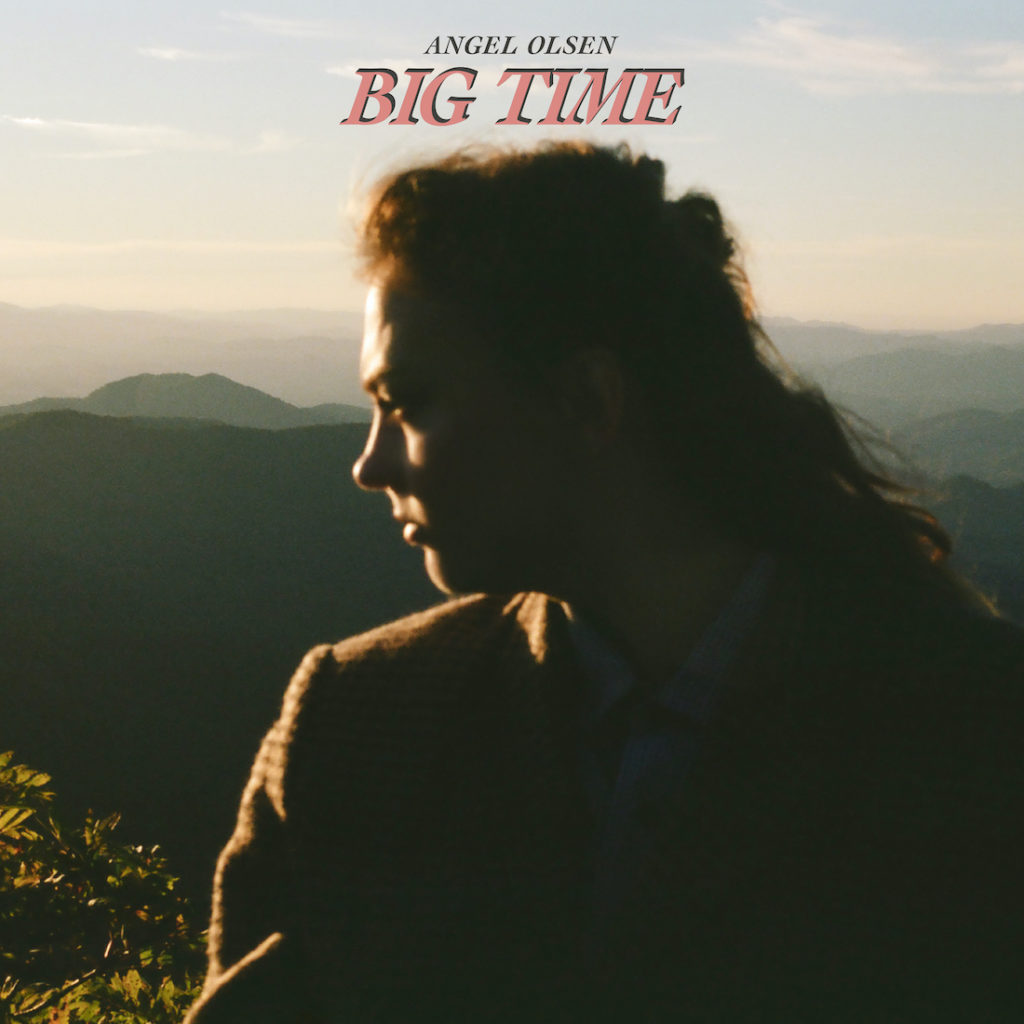 33. Angel Olsen – "Big Time"
Steel guitar and subtle slip-note piano lead the warm, leisurely arrangement on the title track of Angel Olsen's latest masterpiece, and Olsen amplifies her voice's natural twang. But the choice isn't merely stylistic. "Big Time," like many great country songs, employs subtlety and subversion to tell an ultimately more impactful truth: When Olsen sings "Lay in the tall grass, talkin with your eyes," it doesn't sound like a line a woman in country music would direct toward a man because it's about another woman. And the chorus's opening line, "I'm losin', I'm losin', I've left it behind/Guess I had to be losin' to get there on time," makes clear that this love didn't come without some pain. All that said, you can hear this song (either the original or the duet version with Sturgill Simpson) without knowing any of the backstory and still end up lovin' it big time, just like so many county classics. – Liam Green
Listen: Bandcamp
---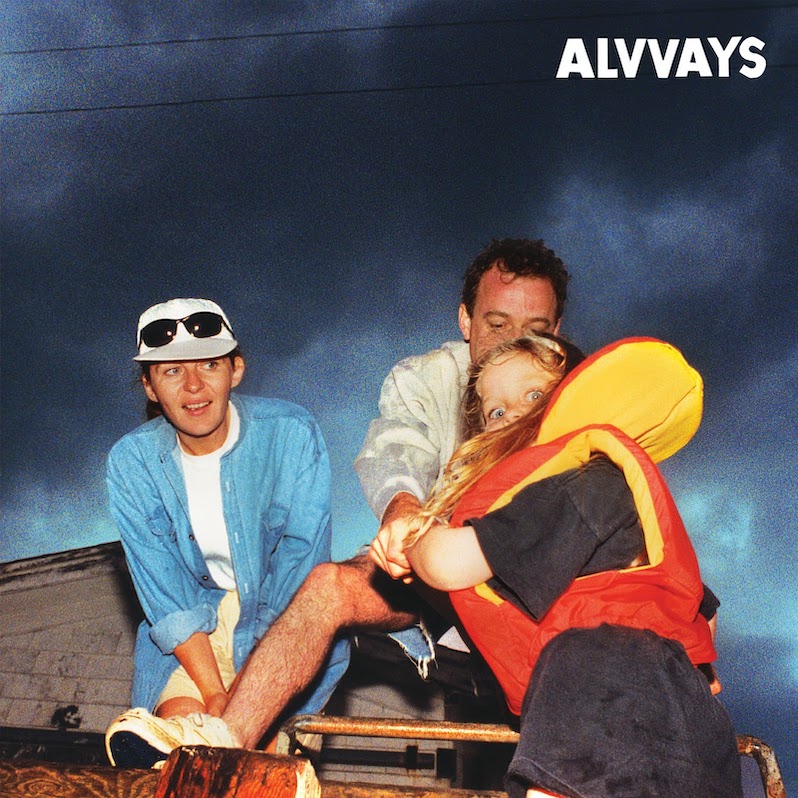 32. Alvvays – "Pharmacist"
What's so remarkable about "Pharmacist" is that it succeeds on three levels: as a short narrative with outsized sweep, an impeccable slice of shoegaze, and a pristine pop song. The opening track on Alvvays' Blue Rev starts as a first-person account of a quiet heartbreak: hearing offhand that your ex is seeing someone else. "I saw your sister at the pharmacy / Said you had that new love glow…You know it happens all the time, it's all right," bandleader and songwriter Molly Rankin sings, as if to reassure herself. By the end she lands on a sobering generality: at one point or another each of us feels like "an assistant to the way life's shaking out." But without absorbing any of this, it's blessedly easy to lose yourself in Rankin and Alec O'Hanley's bruised and beautiful chords—and find yourself again in the melodies. Alvvays made the guitar rock album of the year with Blue Rev; "Pharmacist" is its perfect distillation. – Casey Burke
Listen: Bandcamp
---
31. The Soft Pink Truth – "Deeper"
The title of Drew Daniel's latest album as The Soft Pink Truth, Is It Going to Get Any Deeper Than This?, came from someone who approached him while he was DJing, presumably dissatisfied with his set. Its leadoff track "Deeper" is the answer: Yes, much deeper. It's right there in the title, its eleven-plus minutes throbbing and slapping with corporeal bass grooves, clanging bells, wah-wah guitar and innumerable, mesmerizing sonic twinkles: As if Blondie's "Rapture" were the soundtrack to an actual ascent to heaven. Its primary purpose is to provoke bodies into motion but that's hardly the extent of its utility, its overall journey one of discovery and a kind of transcendence through BPMs. Deepest house is more like it. – Jeff Terich
Listen: Bandcamp
---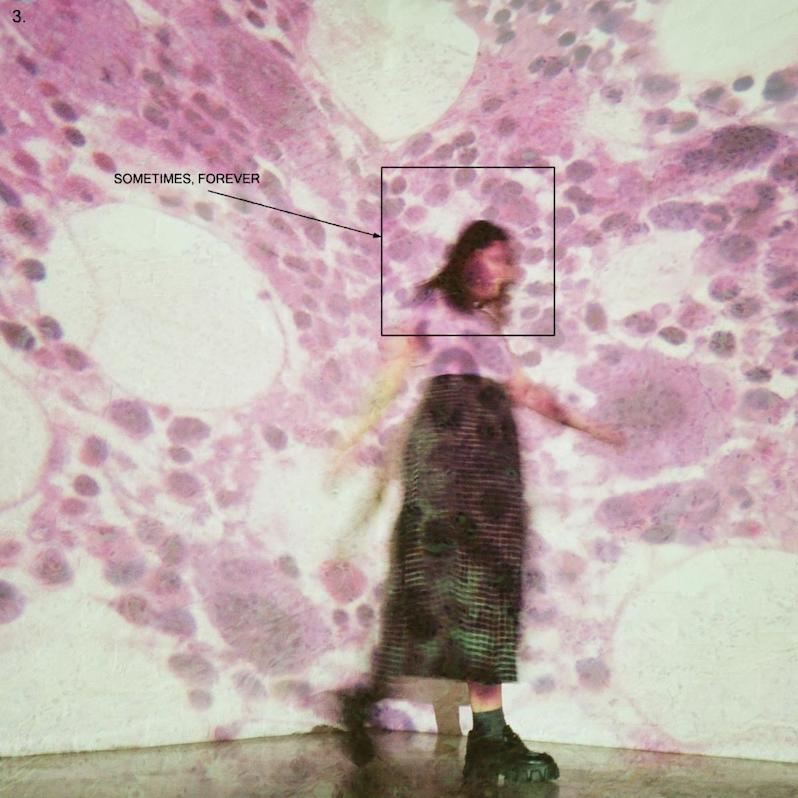 30. Soccer Mommy – "Shotgun"
With punctuated guitars and a constant whirring, hazy keyboard line, "Shotgun" leans into Soccer Mommy's harder, punk rock side and sets the tone for her album sometimes, forever. As Sophie Allison sings, "So whenever you want me I'll be around," there's a painful relatability to the desire to make yourself constantly available. It's a strong example of Soccer Mommy's approach to songwriting—raw honesty and a cathartic release. Allison's instrumentals blend seamlessly with her jaded lyrics, a way of knowing what the outcome will probably be, and choosing to sit in that feeling. – Virginia Croft
Listen: Bandcamp
---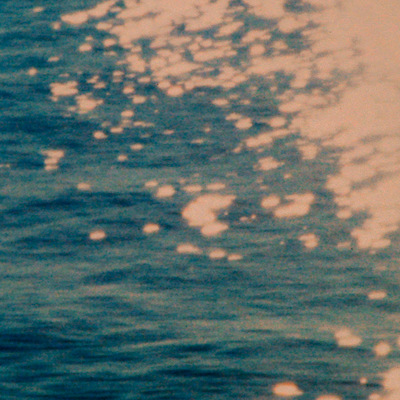 29. Arctic Monkeys – "There'd Better Be a Mirrorball"
Ironically, Tranquility Base Hotel & Casino, which spent a good amount of time in outer space, was marked at least musically by nostalgia. "There'd Better Be a Mirrorball," the lead single from this year's follow-up The Car, continues that trend, right down to the use of the term "mirrorball" in the title. And yet the satire that defined songs like "Four Out of Five" is mostly replaced by longing and regret. It's almost as if Turner is addressing a previous narrator when he says, "You're getting cynical and that won't do," and even if real emotion can be found here beneath layers of postures, caveats, and archaisms, one can't deny a degree of earnestness in the sweeping strings and Turner's falsetto. – Tyler Dunston
Listen: Spotify
---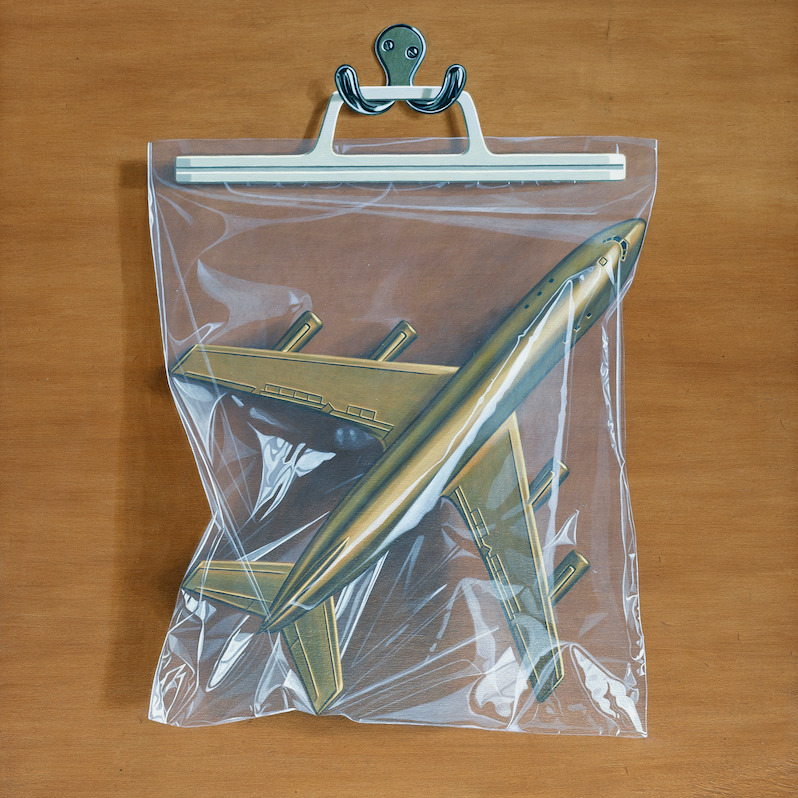 28. Black Country, New Road – "Basketball Shoes"
It's hard to talk about the cacophonous finale of Ants From Up There without referencing the departure of Isaac Wood from the band. Indeed, the song—which has long been a favorite at live shows—serves as the closing chapter of the first stage of BCNR's career; a three-part exhibition of their sound. All of the band's nuances are on full display here: their capacity for delicate instrumentation and bombastic crescendoes; Wood's referential lyrics and his piercing sincerity. In light of his exit, the final lines become all the more powerful. Amidst an anthemic climax, Woods assesses his role as frontman, "all I've been forms the drone, we sing the rest / oh, your generous loan to me, your crippling interest". – Noah Sparkes
Listen: Bandcamp
---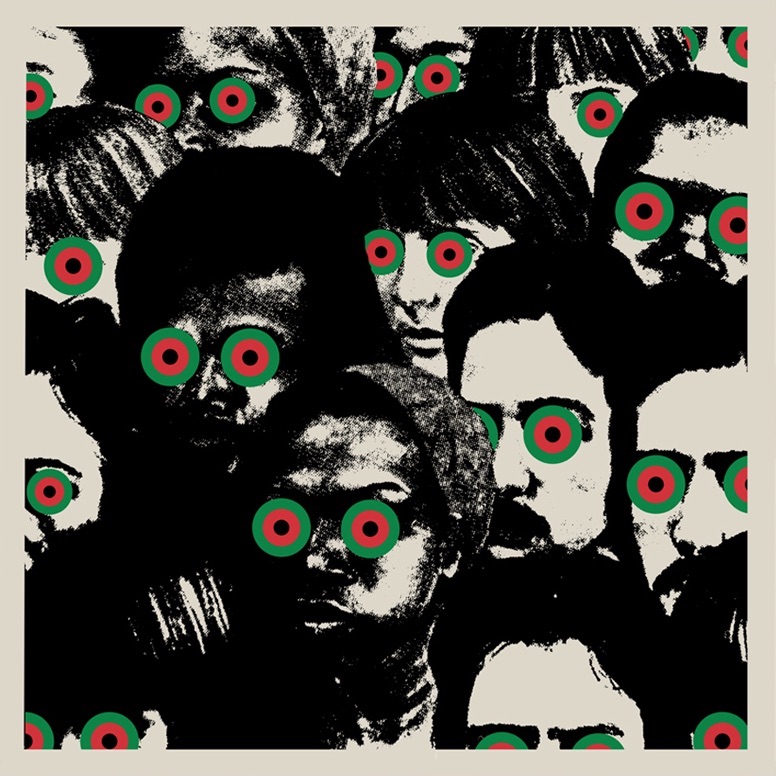 27. Danger Mouse & Black Thought – "Belize" (feat. MF DOOM)
DOOM's been gone for over two years, but his presence has loomed large in hip-hop this year, in large part due to his unexpected and bittersweet verse on "Belize," the standout moment on Danger Mouse and Black Thought's Cheat Codes. Black Thought's rhymes go as hard as ever but I assume he won't mind if I just come right out and say it: There's no way anything other than Daniel Dumile's posthumous guest verse ends up the focal point. The late masked villain swings from characteristically hilarious one liners ("Made your boo booty twitch and the crew rich, bitch/Always wanted to say that") to self-mythologizing and meta-commentary ("Fat rat, the mask made him batty as a mad hatter/Known for his absurd word choices/And will ignore you if you ask him if he heard voices"). In another time and place it's just two rap vets rapping their asses off—here it's a bittersweet memento from a once-in-a-lifetime figure. – Jeff Terich
Listen: Spotify
---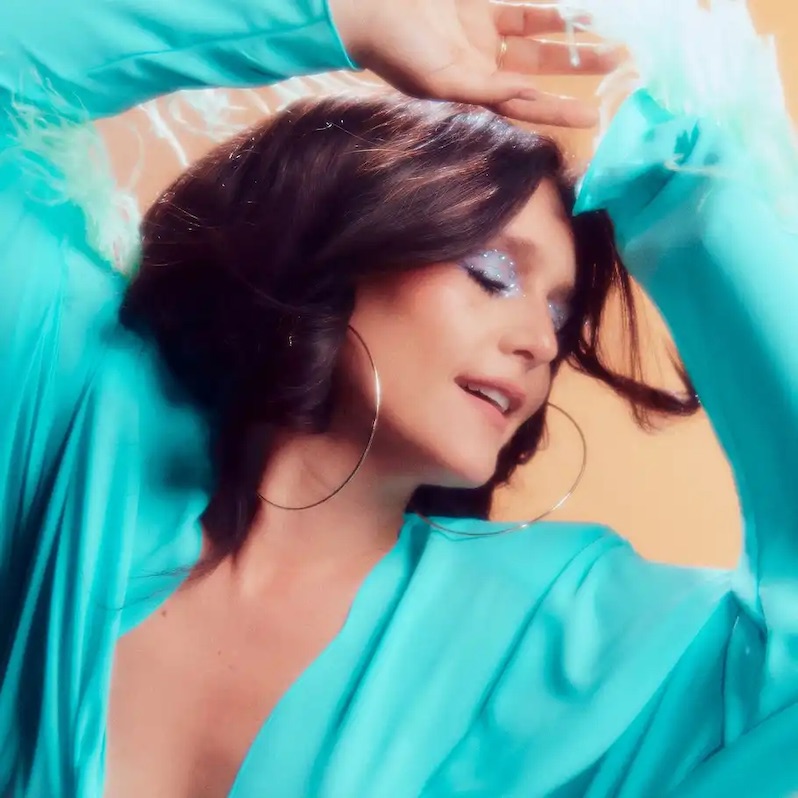 26. Jessie Ware – "Free Yourself"
Jessie Ware's transformation from subtle and sleek sophisti-pop chanteuse to Disco Queen has been a fun one to watch and and even more satisfying one to actually participate in—what good is disco if you're not actually dancing, after all? "Free Yourself" feels like a new level unlocked in her ascendancy to that glittery throne, all pristine house piano and deeply funky bassline driving the motivational speech at the core of a career-best diva performance: "Free yourself/Keep on moving up that mountaintop." Self-confidence or self-indulgence? When it sounds this good, the details don't seem all that important. – Jeff Terich
Listen: Spotify
---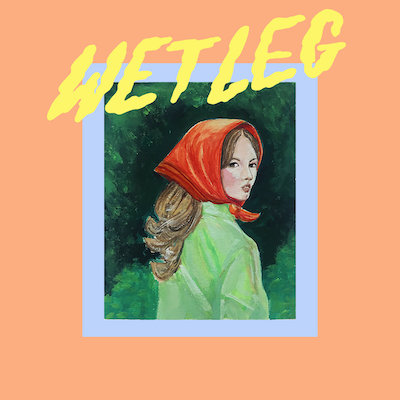 25. Wet Leg – "Wet Dream"
It's with a disarmingly placid, matter-of-fact delivery that British duo Wet Leg describe the sordid details of their raunchy night-time fantasy in "Wet Dream"; lines like "You climb onto the bonnet and you're licking the windscreen / I've never seen anything so obscene" arrive with the kind of unperturbed confidence that gives the possibly erroneous impression of being sung with a straight face. It's one of the greatest examples of the band's fondness for merging the playfully surreal with the bewilderingly mundane, brought to salacious perfection with a firm, danceable beat on one side and a light, cheeky guitar riff on the other. – Ed Brown
Listen: Bandcamp
---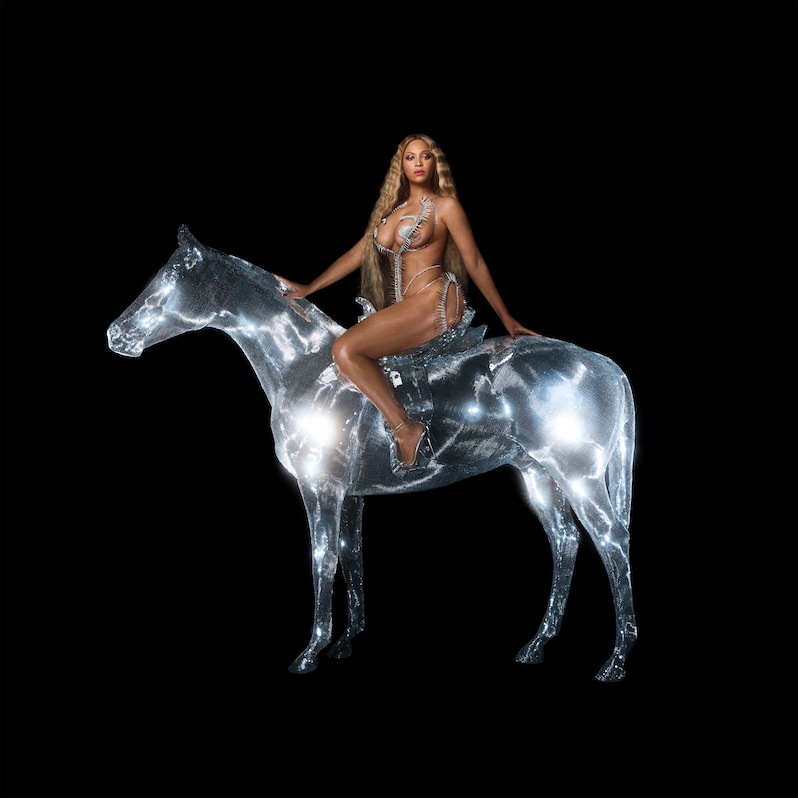 24. Beyonce – "Virgo's Groove"
At just a few ticks past six minutes, "Virgo's Groove" is the longest song on Beyoncé's Renaissance, and it's somehow still not long enough. Its luxuriant disco arrangement—a velvety VIP room of slap bass and warm synthesizers—provides an addictive kind of indulgence as Bey seems to convey every possible meaning of "ecstasy" simultaneously: "Baby you can hit this, don't be scared/It's only gonna get you high." True to her word, everything about "Virgo's Groove" is intoxicating, a hedonistic groove that offers six minutes of elation as only the greatest of pop songs can. – Jeff Terich
Listen: Spotify
---
23. Paramore – "This Is Why"
Now that you mention it, it's not much fun living in the real world, especially when every godawful ideology, unhealthy impulse and ugly belief is given a platform to thrive. And Hayley Williams isn't having any of it; "if you have an opinion, maybe you should shove it," she sings on "This is Why," Paramore's first single in five years, a gritted-teeth riposte to a world gone hostile. It's the most paranoid and agitated the group have ever sounded, though there's a joyful funk that drives it, rooted in peak Talking Heads and early '00s NYC dancepunk. It's sinister and uncomfortable as Williams takes a defensive posture ("You say the coast is clear/But you won't catch me out"), but its rhythm speaks to bodies in motion. Stay in if you want, with the shades drawn and the doors locked if necessary, but you should still be dancing. – Jeff Terich
Listen: Spotify
---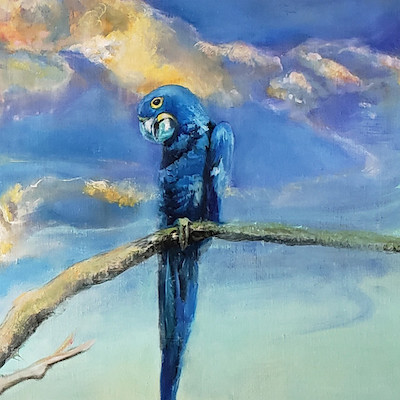 22. Alex G – "Cross the Sea"
Alex Giannascoli has long transcended his bedroom indie darling status. With his latest album God Save the Animals, he dips into industrial noise and hyperpop, and on its velvety centerpiece "Cross the Sea," trademark tube-funneled chords meld with washed-out Auto-Tune, subtle grooves, haunting synth leads and heavy keys. It's a sound experiment that's confusing on paper, one that only an artist of Alex G's charm and calibre can take from Eureka! moment to tape. Advanced studio equipment only opens the game changing floodgates further here, and his blasé confidence—"you can leave it to me, oh yeah"—feels so believable you can almost taste it. – Elliot Burr
Listen: Bandcamp
---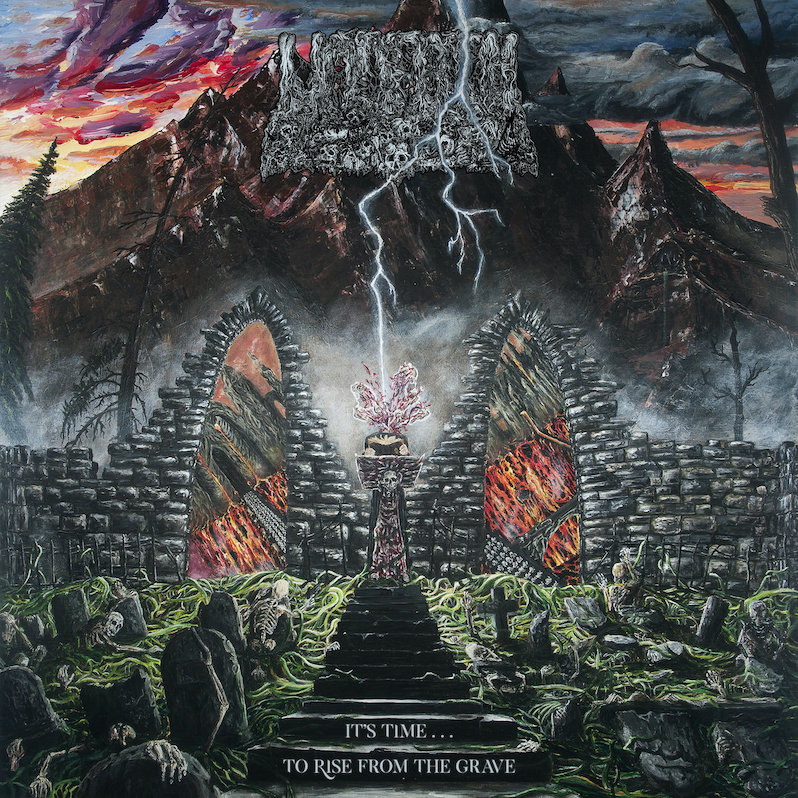 21. Undeath – "Rise from the Grave"
Melodic without being melodeath, carrying a roaring downtuned weight without turning to mud. Death metal is the greatest music made in human history and this is death metal done right, cutting exactly the perfect middle line between high-minded and almost ferally stupid. There's endless, totally meaningless discourse about old school death metal being done in modernity, whether it's a waste of time or not. All that matters is the riff, whether I compulsively bang my head and reach hungrily for my guitar on hearing a sick riff. With this, I do, which is a notch better than a lot of the other bands those types would rather you listen to. – Langdon Hickman
Listen: Bandcamp
---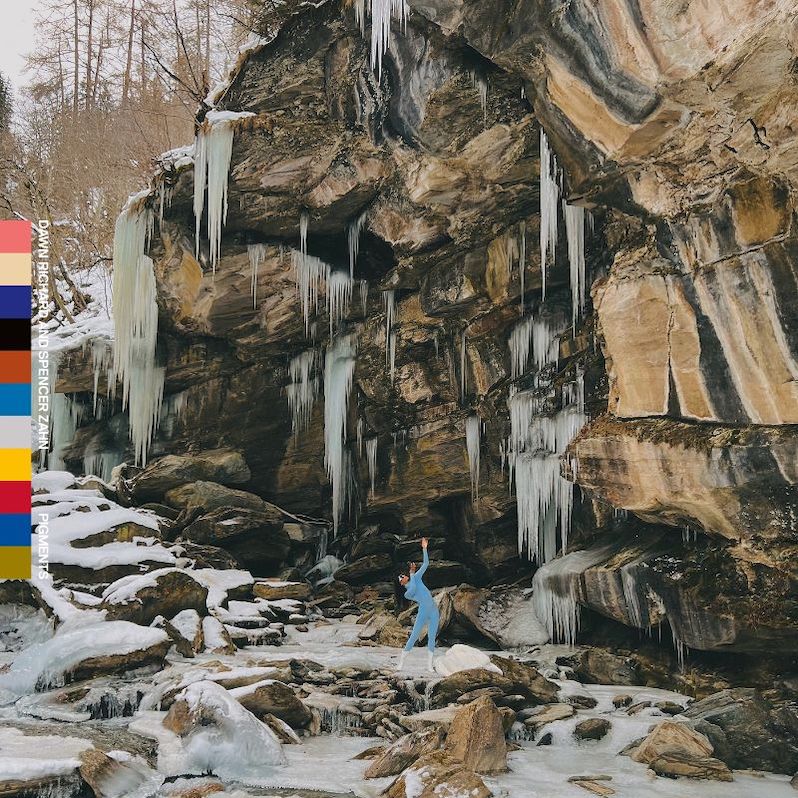 20. Dawn Richard & Spencer Zahn – "Crimson"
Dawn Richard & Spencer Zahn's Pigments isn't an album of pop songs but rather a multi-part suite in which each tone in the collaborative duo's palette bleeds into the next. Yet within that color spectrum, "Crimson" is its boldest hue, the rare moment of a lush and urgent art-pop piece breaking out of Richard and Zahn's extended atmospheric piece with a rush of beats and saxophone, Richard struggling to hold on to one relationship as her confidence in herself wavers: "Will you wait for me? I'm not sure I'm where I need to be." It's a beautiful moment of self-examination that brings to light uncomfortable realizations, but even as the narrative is one of uncertainty and wavering faith, its sound is at once agile and assured—masterful in spite of it all. – Jeff Terich
Listen: Bandcamp
---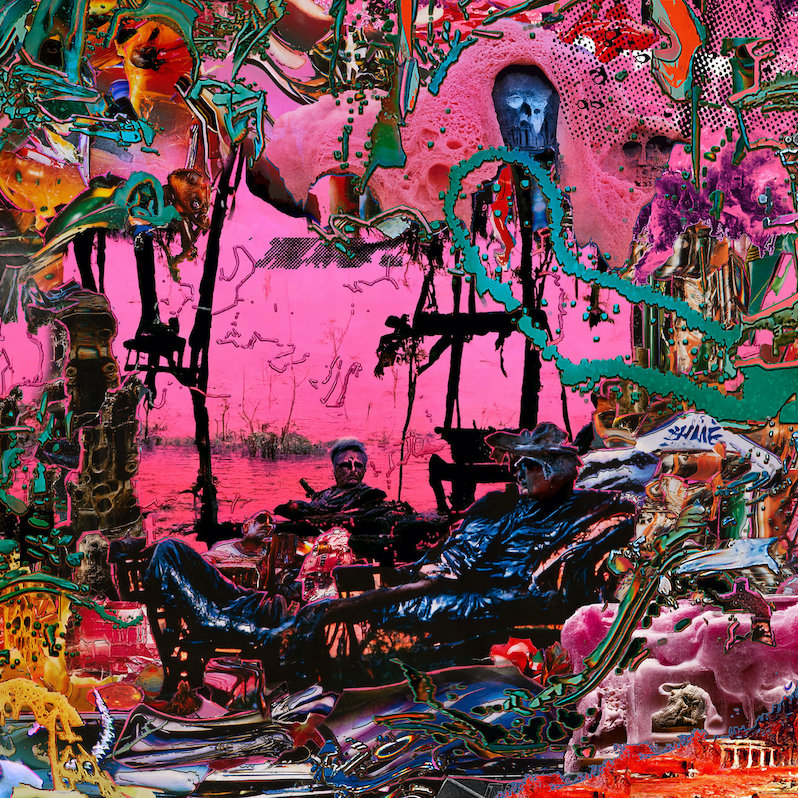 19. black midi – "Sugar/Tzu"
Post-punk always needs more chaos to break up the icy reservedness that often defines it. And that's exactly what black midi brings to bear with "Sugar/Tzu," courtesy of jazz fusion flourishes that escalate both the tempo and snarl in equal measure. This frenetic tune from Hellfire delivers breakneck bass riffs mirrored by equally furious trumpet and saxophone leads. Thanks to both whiplash time signature changes and ecstatic energy, the overall mood is akin to an upbeat gospel song turned on its head, complete with demonstrative preaching exhortations. – Adam P. Newton
Listen: Bandcamp
---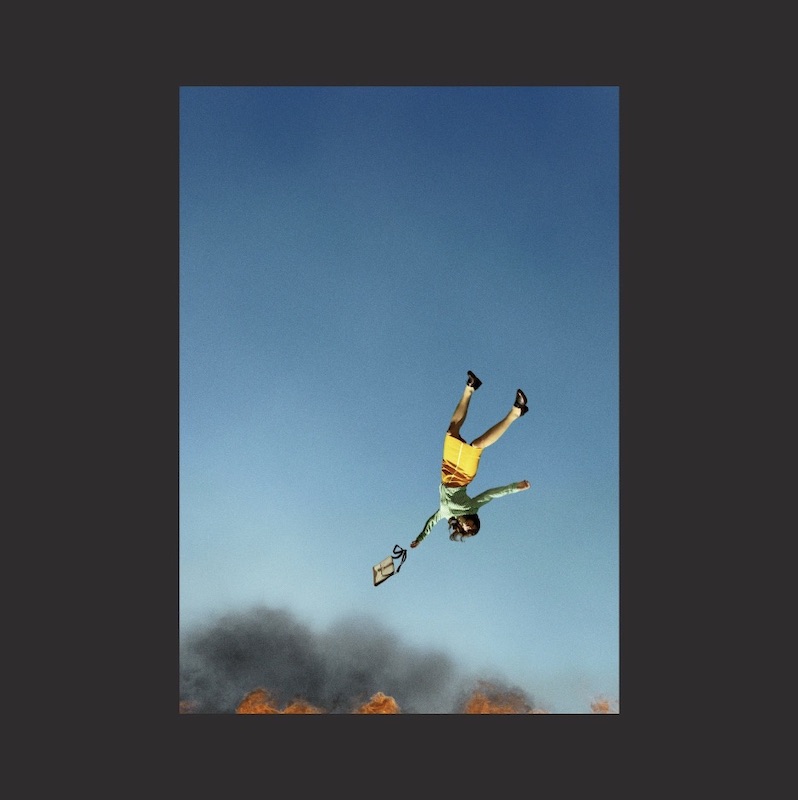 18. Yeah Yeah Yeahs – "Spitting Off the Edge of the World" (feat. Perfume Genius)
Though the Yeah Yeah Yeahs' rebellious days should technically be behind them, it's never been more evident than on "Spitting Off the Edge of the World," their first single in nearly 10 years. Returning with a forward-looking sound, vocalist Karen O, confident and steadfast, slanders the previous generation who destroyed the future by not doing enough to preserve it. The slow-burning song sways like an ocean wave, with Brian Chase's drums crashing, Nick Zinner's guitar at full tilt and Karen O's rage a balm. "Spitting Off the Edge of the World" is a punk anthem with a warning: If backed into a corner, the kids in America will blow a hole through the wall. – Emily Reily
Listen: Bandcamp
---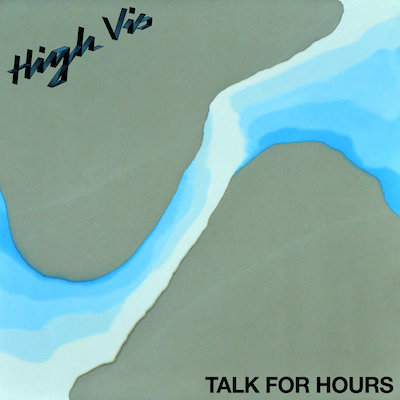 17. High Vis – "Talk for Hours"
The triumphant jangle that kicks off "Talk for Hours" feels like a necessary reintroduction for UK post-punks High Vis. After an underrated, unfortunately Covid-timed debut LP, the lead single from the band's sophomore album Blending offers the best kind of adjustment, embracing Manchester-informed Britpop immortality with a side of London hardcore muscle. There's no blind optimism in this brighter, magnetic anthem, just a relatable humanism as Graham Sayle recounts one-sided conversations between two desperate souls in need of an unavailable ear: "From where I'm standing, you're dying to elongate/Something you never asked for, a life you claim to hate." Stadium-ready dynamism and emotion, seasoned in DIY punk spaces and given the weight of after-closing-time confessions. – Jeff Terich
Listen: Bandcamp
---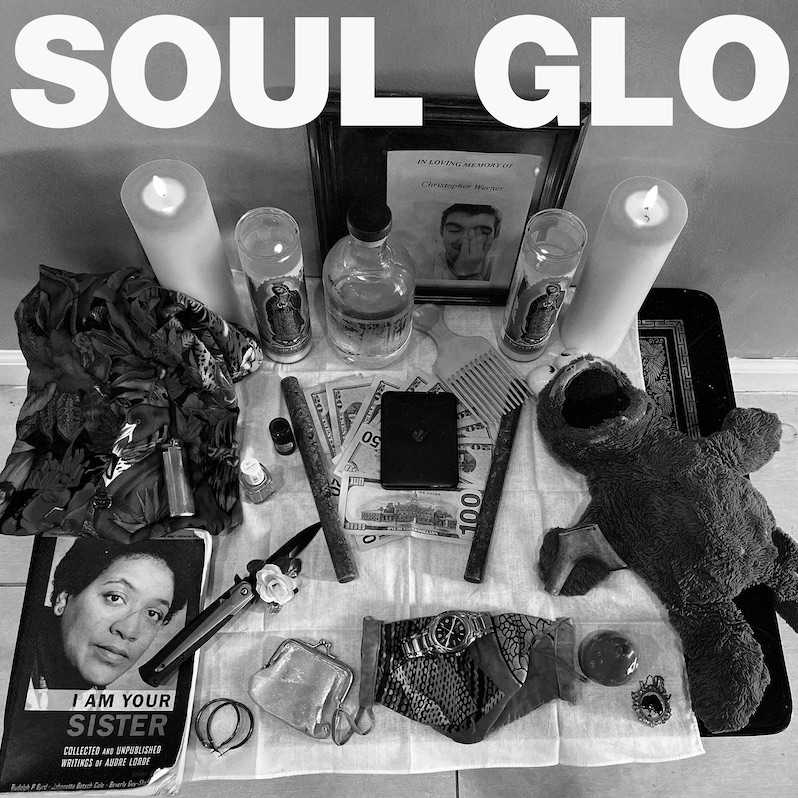 16. Soul Glo – "Jump!! (Or Get Jumped!!!)((By the Future))"
It's almost impossible to express via the written word the frantic, unrelenting, near-biblical force behind the lead single from Soul Glo's latest record, Diaspora Problems. The song opens with a jagged pulse of guitar undercut by the primal, pounding punch of a bass drum—yet this is the tamest 10 seconds on the track, which quickly launches into a screeching whirlwind of pain, emotion and blistering power. Vocalist Pierce Jordan's harsh bellowing runs riot over a continuously shapeshifting landscape of discordant guitars and manic, pummeling drums—a listening experience of heart-pounding excitement and unparalleled intensity. – Ed Brown
Listen: Bandcamp
---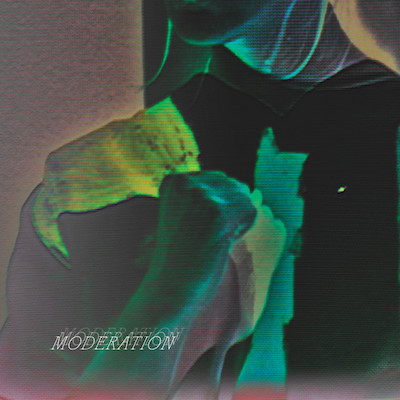 15. Cate Le Bon – "Moderation"
On "Moderation," Cate Le Bon sets up a cozy, warm atmosphere to envelop us as we marvel at her quippy track about the difficulty of stopping when we know we have certainly had enough. The concept of moderation is a tricky one, and Le Bon dives into it, equipped with indulgent instrumental choices—an overarching cry from a saxophone, a clashing of deep bass with punchy guitars going higher and higher on the fretboard. By looking at the practice of restraint, Le Bon decides to layer instrument upon instrument, to create a bold sound all her own, one that can't be put into a box, and one that we don't want to stop hearing. It's shimmering and vibrant, blooming with a clever take on songwriting. – Virginia Croft
Listen: Bandcamp
---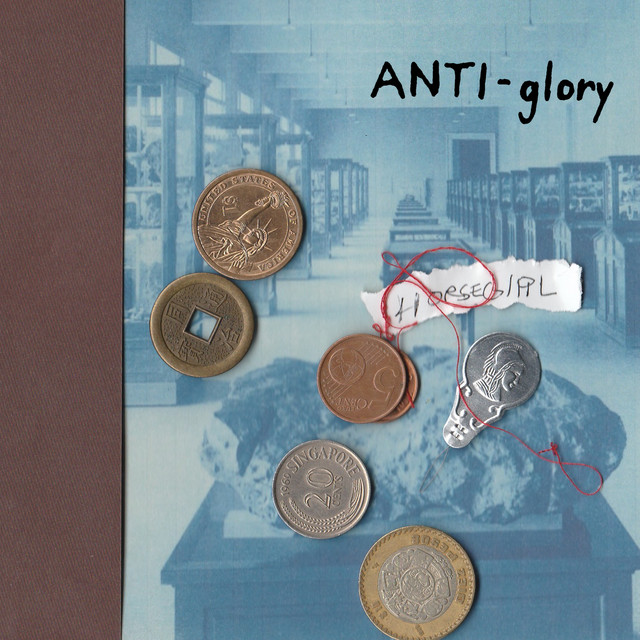 14. Horsegirl – "Anti-glory"
"Anti-glory" is a study in Horsegirl's fluid dynamics. The leadoff track on debut album Versions of Modern Performance (depending on format—there are two different track orders) threads bending-note riffs and loose, stream-of-consciousness verses ("In the back of the barn, in the back of the yard/In the front of the town, in the back where it's far") into a jarring and rigid chorus of "Dance! Dance!" It's like seeing someone take silly putty and form it into a functional cap gun. It's not the only Horsegirl song to do so, but the most extreme in its intersection of hazy groove and jerky, staccato austerity. Horsegirl offer a counterpoint to middle of the road indie rock and enjoy themselves on the path of most resistance. – Jeff Terich
Listen: Bandcamp
---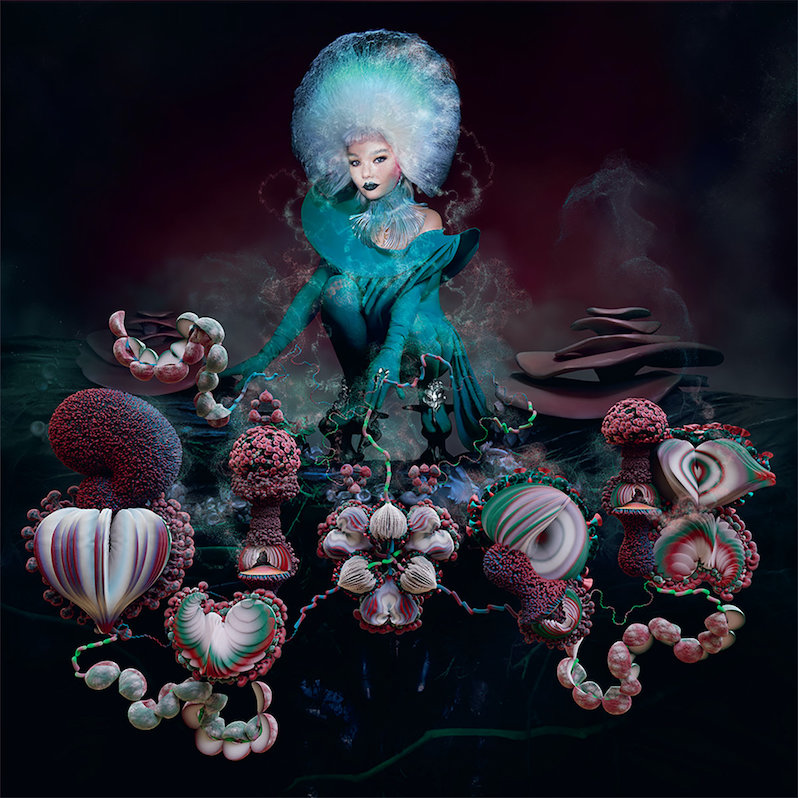 13. Björk – "Fossora"
After the heartbreak of Vulnicura and the brighter recovery of Utopia, Björk found a playful sense of mischief again. This year's Fossora saw Björk exploring some of her weirdest instincts, inspired in part by grief, cycles of life and mushrooms—a broader image of growing roots and becoming one with the soil from which you've grown. In its title track she gets her hands dirty, literally and figuratively, with a chaotic, pulsing gabber track layered with clarinets. But that intensity is strength, resilience, the reassurance that even after loss we are still capable of regeneration: "Even though the ground is burnt/underneath, monumental growth." There's a method to the madness, a beauty beneath the overstimulation. There's pain lingering beneath the surface, but there's a kind of childlike smirk as well—it's a welcome sight. – Jeff Terich
Listen: Bandcamp
---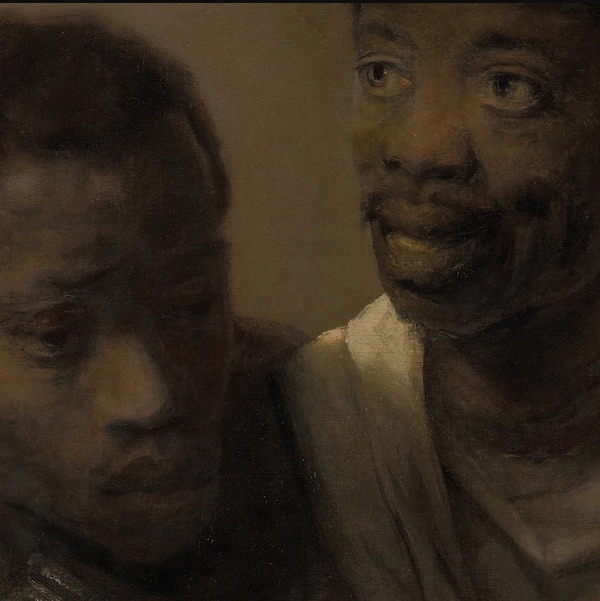 12. billy woods – "NYNEX" (feat. ELUCID, Denmark Vessey, Quelle Chris)
Of course we lean to the standout track on Aethiopes that has the most avant-electronic manipulations on it. In Preservation's production, these cut against harmonica, flickers of guitar, chain-gang beats, where a who's who of the best of the underground (as well as a quiet Armand Hammer reunion) cut supernatural rhymes. You can almost feel your eyes roll back in your head, smell burning sage in your nostrils, the baking heat even in the dead of night. Haint blue feels distant, stark reds and yellows and browns, wheat and blood. It's the profoundly imagistic bent of this piece that makes it so compelling, feeling like theater without any corny bullshit, just pure transportation of the spirit and imagination. – Langdon Hickman
Listen: Bandcamp
---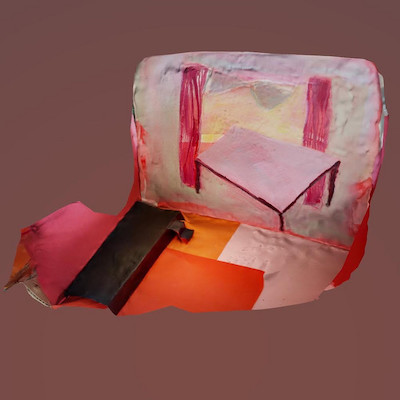 11. Jenny Hval – "Year of Love"
Those who've followed Jenny Hval for a while will likely be shocked by "Year of Love," a nearly perfectly crafted pop song that feels like it could have emerged from the late '70s or early '80s exactly as is, what with that organ part, that exotica rhythm, that perfectly placed vocal line. She cut her teeth in the avant-garde, the progressive, the experimental, and those sharpened instincts here are delivered as a superlatively rich pop gem. Only a rare few artists have earned this kind of startling beauty the way Hval has. Surprise turns ever to delight. – Langdon Hickman
Listen: Spotify
---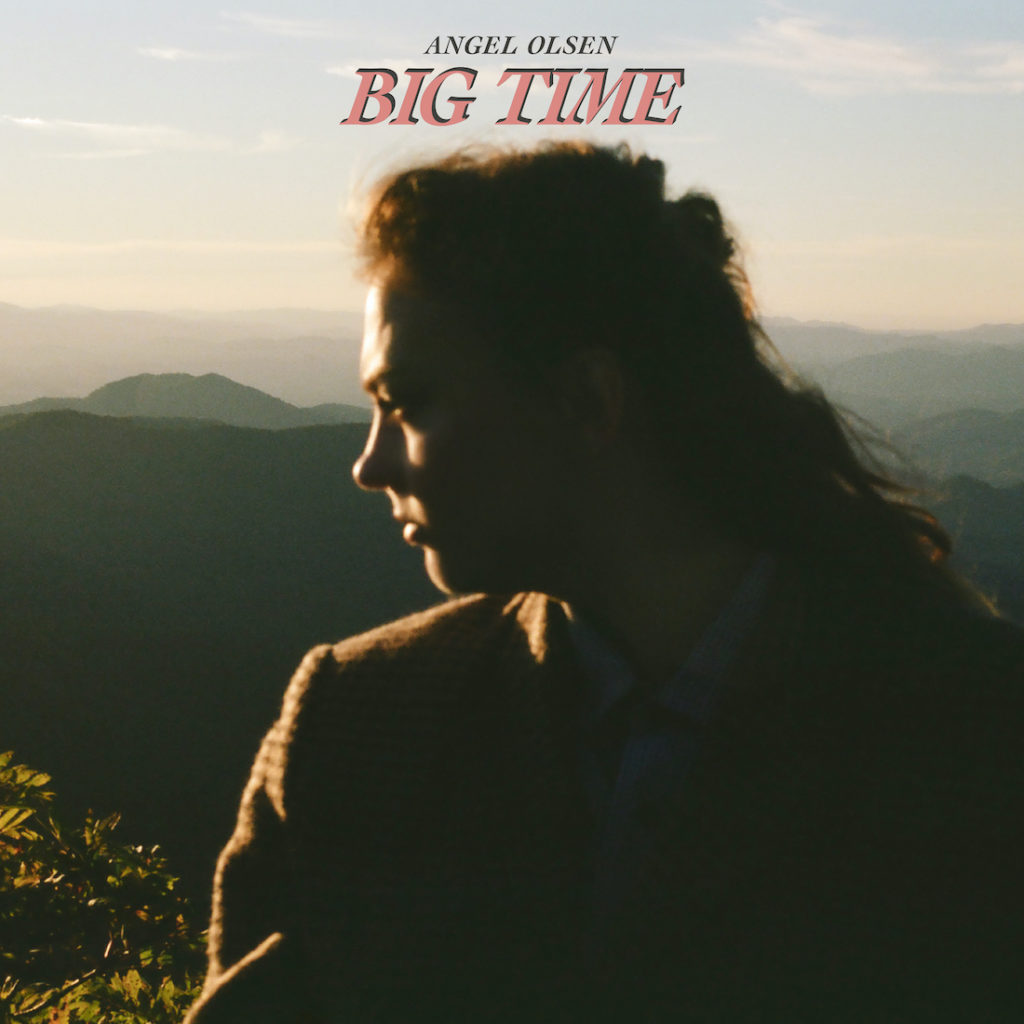 10. Angel Olsen – "All the Good Times"
Angel Olsen's Big Time begins with a goodbye. Olsen lets us in at the end of the story, so it would seem, offering a bittersweet farewell to a love ended without regrets: "I can't say I'm sorry when I don't feel so wrong anymore." With a bruised heart rather than a broken one, Olsen nonetheless embraces the language of heartbreak: Country music, in all its rhinestone-cowboy countrypolitan glory. Backed by glowing-hot Hammond organs and big bursts of horns, Olsen's backward-looking journey takes a detour through Nashville and its most extravagant productions. It's rich and lively, lightening the sadness at the heart of it even as it underlines some of the hardest truths: "Was it always so broken? If these thoughts were spoken/Would it bring us together again?" But as the title gives away, she's still thankful for the good times, generous of spirit enough to offer one more for the road. – Jeff Terich
Listen: Bandcamp
---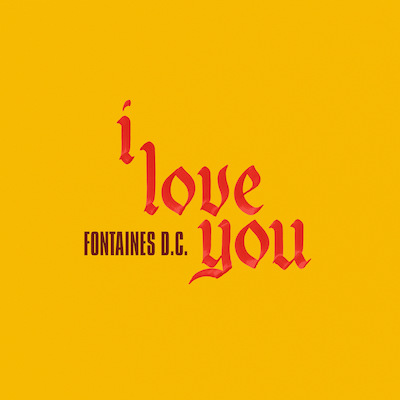 9. Fontaines D.C. – "I Love You"
Fontaines D.C.'s home country of Ireland is a crucial element of who they are, the D.C. an abbreviation for "Dublin City" and their songs wallpapered with Grian Chatten's good-humored but warts-and-all narratives therein—its charms and its trappings alike. But he never sounded so genuinely angry about its indignities as he does on the fiery gothic anthem "I Love You," a frustrated bout of homesickness with a 20-20 view of his myriad reasons to leave: rising suicide rates, ongoing church scandals, and the tragic "Tuam babies" controversy. Chatten initially takes a tender tone over a low-simmering bassline, but when he lets the anger flow out of him it's as if a tap has been opened, the playfully wry approach of the group's early songs replaced with fire and brimstone: "And now the flowers read like broadsheets, every young man wants to die/Say it to the man who profits, and the bastard walks by." "I Love You" is perhaps about a specific place, but it bottles up and shakes the universal frustrations of national identity and lets them explode. – Jeff Terich
Listen: Bandcamp
---
8. Weyes Blood – "It's Not Just Me, It's Everybody"
Weyes Blood—a.k.a. Natalie Mering—wrested something genuinely beautiful from being cooped up during COVID: "It's Not Just Me, It's Everybody," the bracing, surreal leadoff track from this year's And in the Darkness, Hearts Aglow. The song reveals its cinematic scope gradually, unfurling from hazy ballad to an epic generational anthem that's orchestrated with goosebump-inducing grandeur. Mering's candor as a lyricist, and poise as a vocalist, might seem startling or even outmoded; not much music sounds as pure these days. But her combination of anxious, overt thoughts atop lush sounds make "It's Not Just Me, It's Everybody" something truly striking. Weyes Blood captures what it's like to feel stir crazy at the present moment, finding an unexpected solidarity in the process—the sound of being alone, together. – Ben Easton
Listen: Bandcamp
---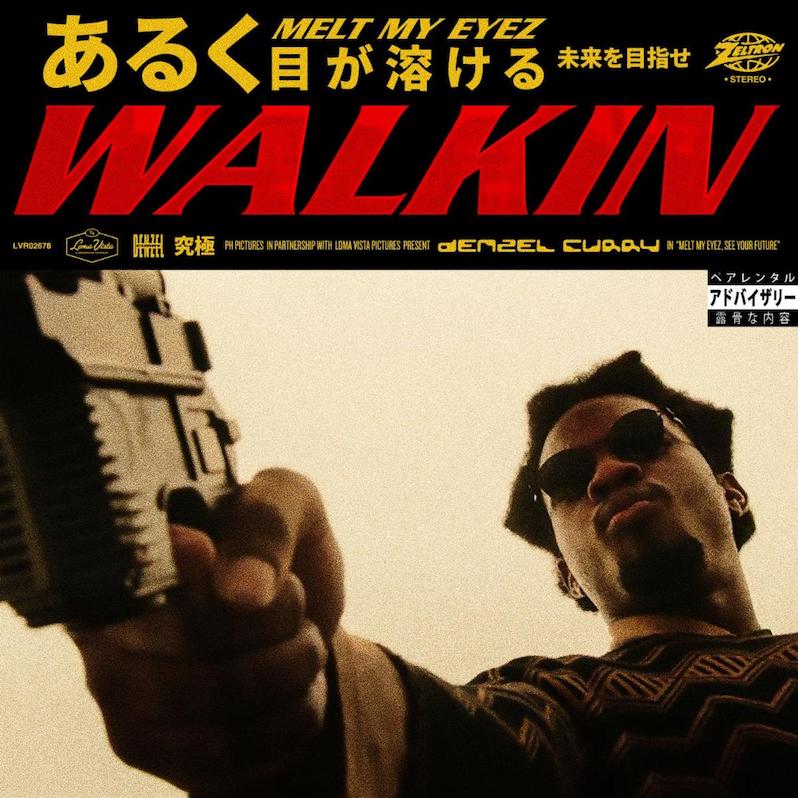 7. Denzel Curry – "Walkin"
Denzel Curry does so many things on his new album, Melt My Eyez, See Your Future, and he makes them all look easy. On "Walkin," both the flow and lyrical content are constantly shifting, but the song never feels scattered or inconsistent. Curry raps effortlessly about heavy things, with lines that range from systematic violence under capitalism to mental health struggles to De La Soul to Akira Kurosawa films—making a mosaic of sounds, flows, and themes which forms a new coherent, composite picture. – Tyler Dunston
Listen: Bandcamp
---
6. Big Thief – "Simulation Swarm"
Big Thief's Dragon New Warm Mountain I Believe In You ventured into many new territories for the group. But one of the standout tracks—the relatively stripped-back "Simulation Swarm"—could have found itself on several of their previous outings. Over crisp drums, gentle fingerpicking, and some unique sliding guitar, Adrianne Lenker's fragile voice and evocative lyricism retain their centrality in Big Thief's sound. Amidst haunting allusions to suicide and claustrophobic hospital visits, it's Lenker's depictions of yearning that pierce through any surrounding ambiguity. It's this vulnerable intimacy that cements Big Thief as one of the great modern folk-rock bands. – Noah Sparkes
Listen: Bandcamp
---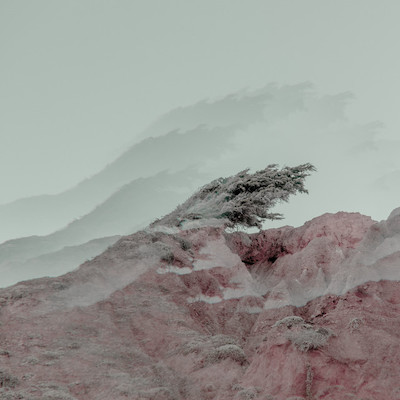 5. Beth Orton – "Weather Alive"
Beth Orton withdrew from music in the years before writing and recording her seventh album Weather Alive, which gives a necessary context to her reemergence via its first single and title track. A gorgeously atmospheric meditation, "Weather Alive" finds Orton scrapping the rulebook and navigating her own path in no particular hurry, almost spiritual in its appreciation of the natural beauty that surrounds her: "Almost makes me wanna cry/The weather's so beautiful outside." Backed by British jazz musicians such as Alabaster dePlume and Tom Skinner, Orton explores feeling more than more strictly defined, carefully mapped composition, toward the song's end chanting, "Something like… something like…" as if she's relying on the trust of her collaborators without fully verbalizing where they're going. Warm and deeply moving, "Weather Alive" is like stepping outside and taking a long, deep breath and watching the sunrise—it's the feeling of revelation in where the melody takes you. – Jeff Terich
Listen: Bandcamp
---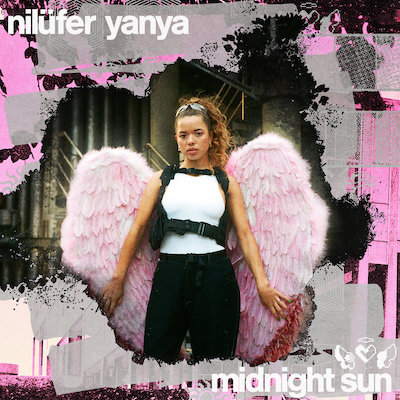 4. Nilüfer Yanya – "midnight sun"
Musically and lyrically, it can be hard to find your footing when listening to a Nilüfer Yanya song. That's part of what makes "midnight sun" such a delight, as Yanya keeps switching things up the minute you get settled. It's the mark of an artist who is as unsatisfied with easy answers as she is with easy chord progressions. Yanya said that she was drawn to the image of the midnight sun because of the sense of "a light guiding you through the darkness," and it's the darkness that feels particularly important here. Yanya went on to highlight the "beauty of confrontation" and the "necessity of rebellion"—if there is something life-affirming here, it's in the difficulty, not in spite of it. – Tyler Dunston
Listen: Bandcamp
---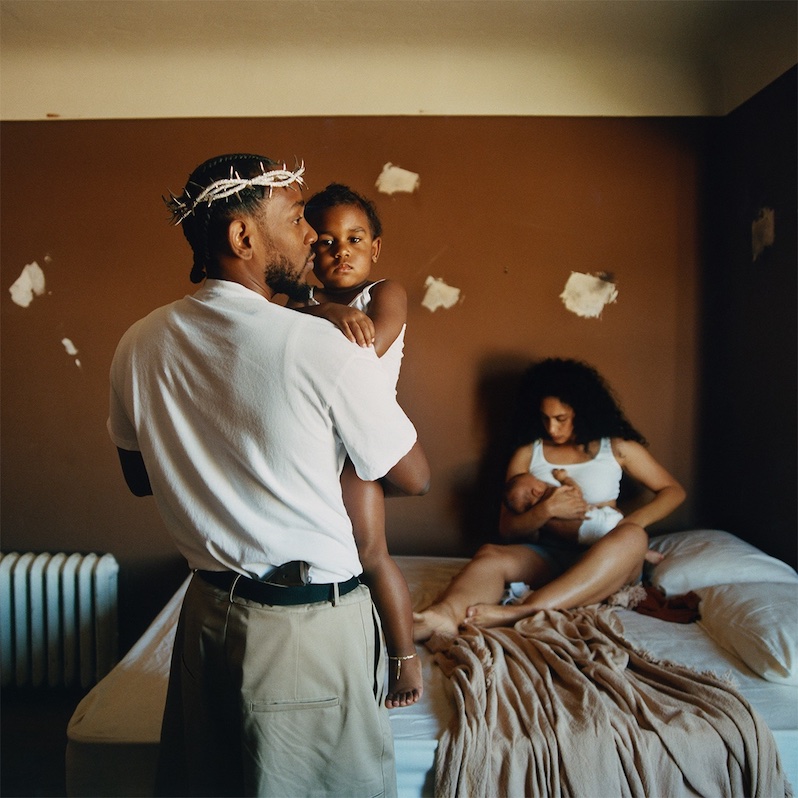 3. Kendrick Lamar – "Mother I Sober" (feat. Beth Gibbons)
It's fair to say that in assuming the role of conscious rapper and shooting for lofty thematic ambitions, Kendrick will almost necessarily fall short. Indeed, his writing can be controversial and occasionally ill-advised—a fact Kendrick himself seems aware of. But beneath the pretense of all that entails, there is a sense that the music is an earnest, often-clumsy, and public navigation of his personal and intellectual conflicts. On "Mother I Sober," this endeavor becomes visceral; a therapy session covering everything from familial violence to generational trauma to sex addiction. With the help of Portishead's Beth Gibbons, Kendrick hopes that in speaking out and reflecting, we might find some form of emotional liberation. – Noah Sparkes
Listen: Spotify
---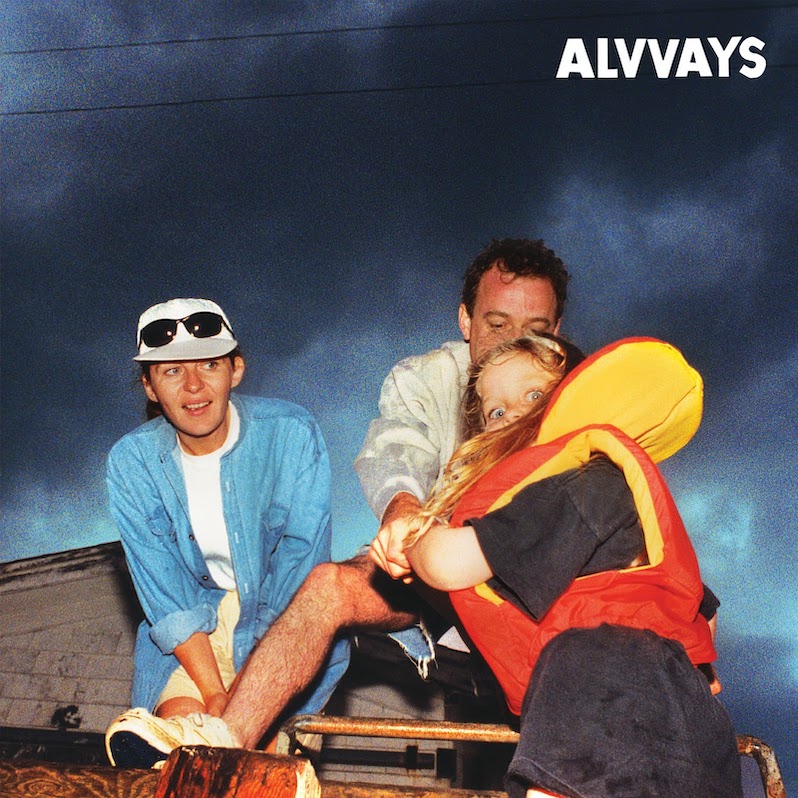 2. Alvvays – "After the Earthquake"
Toronto quintet Alvvays reemerged after five years with Blue Rev—a dizzying rush throughout, but it's "After the Earthquake" that offers its biggest and most lucid thrill. The track is a kiss-off to a failed relationship, but there's a deeper reclamation going on beneath the jangling sounds at the surface—finding new life and resolve, as the title suggests, in the wake of something cataclysmic. "Say you'll climb your way out of your wake now/Say you'll contemplate how you're weighed down/Are you awake now?" sings frontwoman Molly Rankin; set to a blissful soundtrack, it's a rhetorical call that feels profound at the close of 2022, clawing our way towards lighter feelings or brighter days, still glowing at the end of tunnel. – Ben Easton
Listen: Bandcamp
---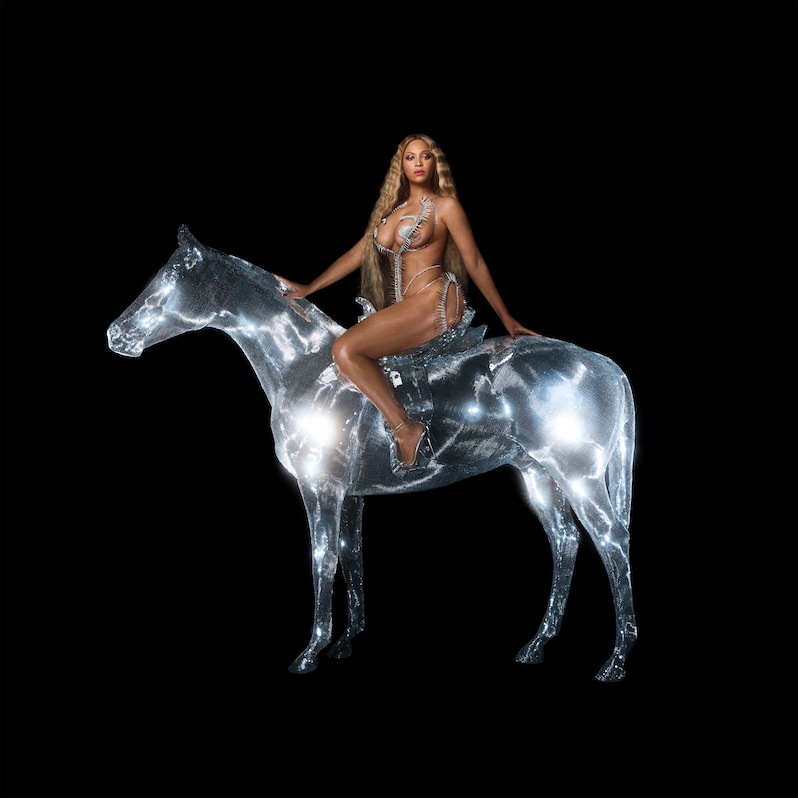 1. Beyoncé – "Break My Soul"
There's no need to ask Beyoncé for her insight on the times because she's spent the last decade making it clear where she stands, using her music as a tool for gender equality and racial justice. If there was ever any doubt, Beyoncé comes out on "BREAK MY SOUL"—a liberating dance anthem that brings us to our own private Studio 54 (or Paradise Garage)—in support of everyone driven to the brink by the pandemic and its economic fallout, even if there is a bit of cognitive dissonance in one-half of a billion-dollar couple singing "I just quit my job / I'm gonna find new drive."
But let's be real: That's not what makes "BREAK MY SOUL" so meaningful. The music itself is the message, spoken in beats and grooves, and its embrace of joy makes it as defiant, even radical, as "Formation" before it. It's all the more poignant when you consider the origins of the house music that "BREAK MY SOUL" emulates—queer communities in the '80s and '90s, ravaged by death and disease, carving out spaces for celebration in the underground. Now, in the time of COVID, as it was in the time of AIDS, it is a reminder that somewhere in this burning world there is a dancefloor with just enough space for you, an invitation to release your love and to release yourself from everything else. – Jacob Nierenberg
---
Support our Site—Subscribe to Our Patreon: Become one of our monthly patrons and help support an independent media resource while gaining access to exclusive content, shirts, playlists, mixtapes and more.