Greatest Hits : The Best Underworld Songs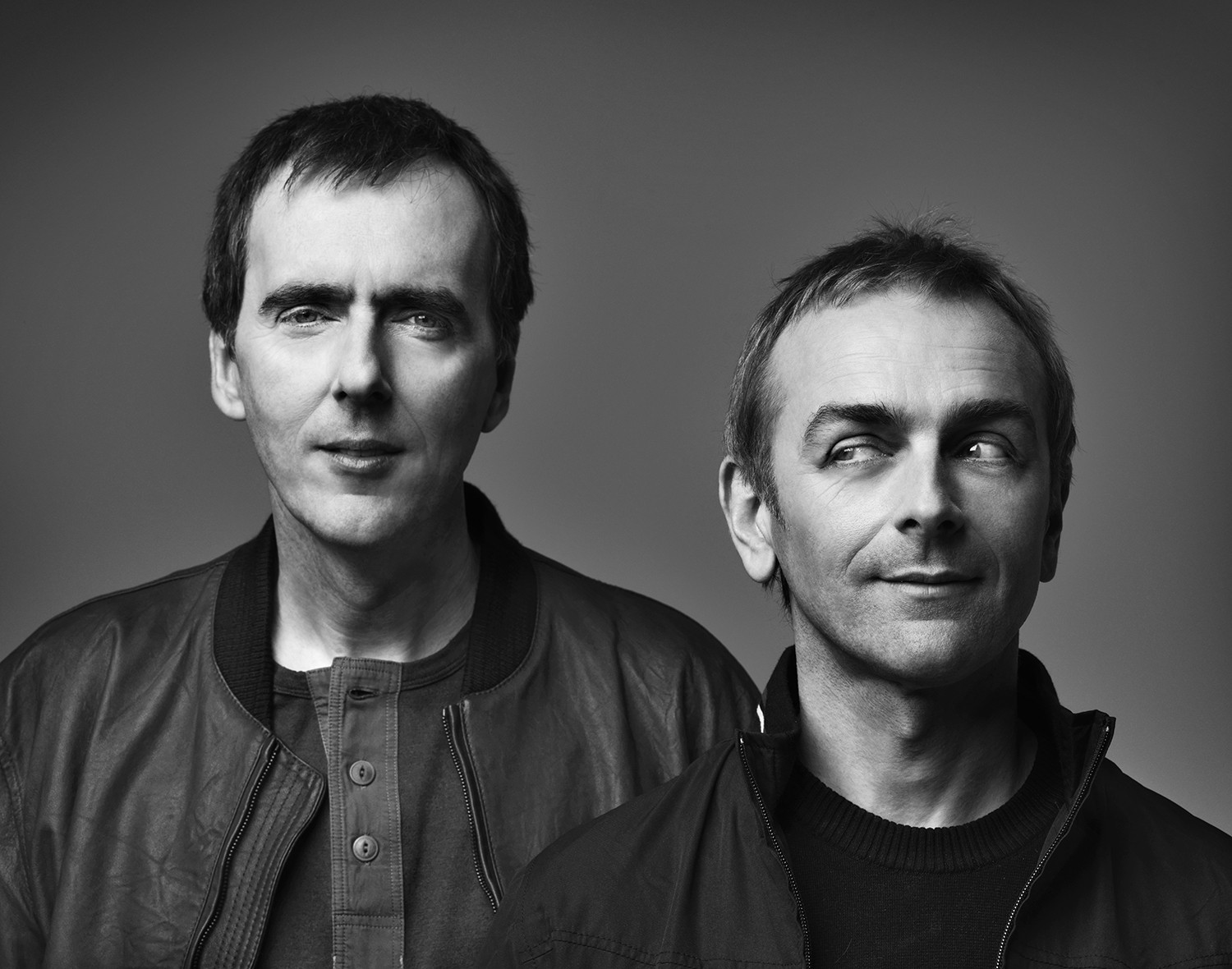 The legends of electronica and EDM are starting to get oooold. Kraftwerk's founders are pushing 70. Brian Eno is 67. Carl Cox is 53, Paul Oakenfold, 52. Shiny little Moby and none-more-black Trent Reznor are both 50. Even Tiesto, party headliner for the millennial douche class, is 47. Worse yet, much of their music only has staying power as deep influences or underground favorites—precious little is considered mainstream-classic canon. Do you hear "Block Rockin' Beats" on an everyday radio station or stream? "Higher State of Consciousness"? Didn't think so. It seems to take an additional boost for non-pop digitized cuts to stand out. Maybe it's a turn of phrase, like Nine Inch Nails' profane chorus in "Closer." Maybe it's tied to other media, like Underworld's "Born Slippy .NUXX" in Danny Boyle's Trainspotting.
That artists with skill and pedigree need extra help to find lasting public appreciation because of their genre is disappointing. Underworld in particular are an electronic act I will defend against this ignominy to the death, mine and/or theirs. Rick Smith and Karl Hyde have worked too long and too hard—30-plus years, starting out as New Wave curiosity Freur—to warrant fleeting recognition for Just a Song in a Movie. So let's [re]introduce to you the pride of Romford. Underworld rose to true prominence as a trio (Smith, Hyde, and DJ Darren Emerson) making epic, hypnotic house-inspired passages with Hyde's voice and non sequitur lyrics often positioned as their own discrete instruments. The poems and club chants of 1994's dubnobasswithmyheadman established their artistry. "Born Slippy .NUXX" and Second Toughest in the Infants across the next two years confirmed it; this year's tight new album Barbara, Barbara we share a shining future reclaims it.
A Greatest Hits column was suggested in light of the arrival of Barbara, Barbara and an outburst of touring. When Treble assembles one of these we usually tackle a performer without such a compilation to their name. Underworld, however, have repackaged their best work at least three times, taking opportunities to load up on rarities here and radio edits there. By contrast, this feature focuses almost exclusively on their nine studio albums. The length of many of their songs forces us to stretch this tribute out to two CDs: one disc full of favorites and singles, one with deeper gems. Underworld's albums have also comprised standalone songs as well as suite-like series with common rhythms, notes, and other transitions; we have tried to sequence our suggestions in a similar manner. Hopefully these send you on a gleeful trip down the rabbit hole to the rest of their catalog.
Disc One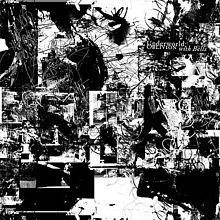 "Crocodile"
from Oblivion with Bells (2007; PIAS)
We kick things off with a surprisingly formal verse/chorus incarnation of Underworld. The radio edit of this would fit nicely up against work by the likes of Cut Copy, but the album version plays up the trance. A key change at the end lets us smoothly transition into…
---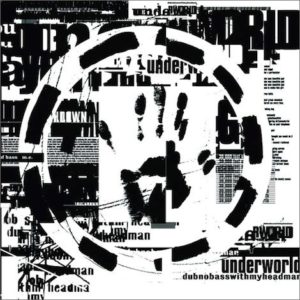 "Mmm…Skyscraper I Love You"
from dubnobasswithmyheadman (1994; Junior Boy's Own)
This album had so many epics to choose from. Some were remixed and revised, but this one was largely untouched and remains my favorite. Whooshing and dramatic, it's a cut-up sci-fi survey of characters from a universe somewhere between Allen Ginsburg and Robert Altman.
---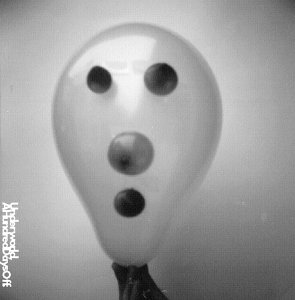 "Dinosaur Adventure 3D"
from A Hundred Days Off (2002; Junior Boy's Own)
It figures that a song with a title like a video game could totally fit behind an arcade-style racer or shooter. From their first album as a duo without Emerson, the propulsive synths, laser-like stabs, and lyrics like "War machine/Wrap your arms around me" just scream Sonic or Metroid.
---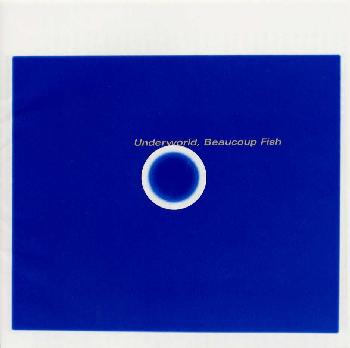 "Push Upstairs"
from Beaucoup Fish (1999; Junior Boy's Own)
On an album full of singles, this was the one where Underworld proved they could hang with the big-beat big boys. In theory this song had it all: storming BPMs to match The Prodigy's "Firestarter," squealing Chemical Brothers keyboard accents, and radio-friendly length.
---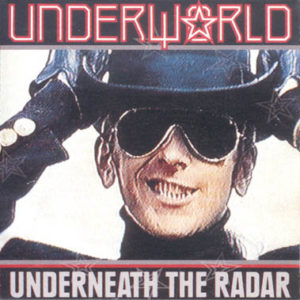 "Underneath the Radar"
from Underneath the Radar (1988; Sire)
Yes, I said all of Underworld's studio albums. Lifted from the middle of Hyde, Smith, and company's post-Freur debut—the entirety recorded in one continuous take—this was a hunk of New Wave-influenced pop almost too smart for its own good.
---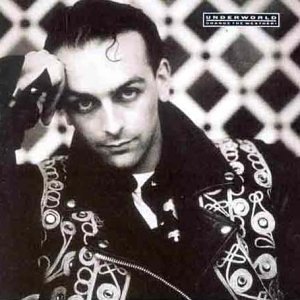 "Stand Up"
from Change the Weather (1989; Sire)
Take two: This song from Underworld's second and last album as a full band narrows the focus of "Underneath the Radar." Same key, half the length. The formula worked in America, for what it's worth; this is somehow Underworld's highest-charting Billboard single.
---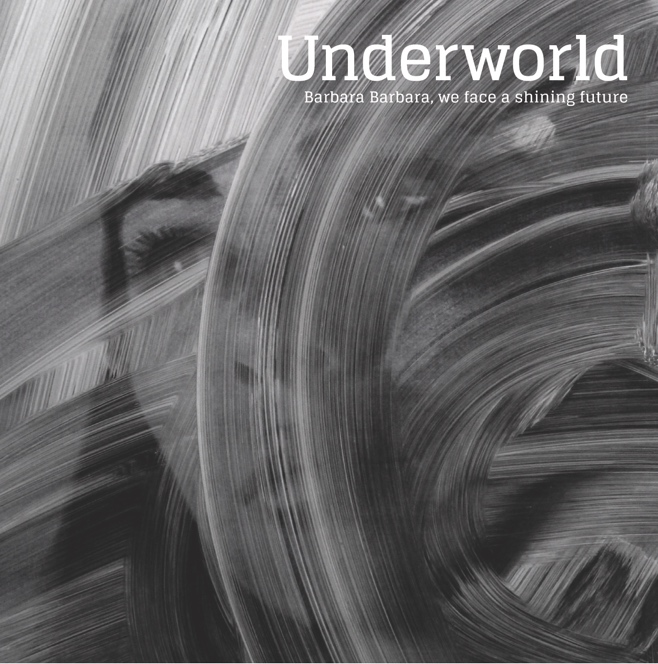 "I Exhale"
from Barbara, Barbara we share a shining future (2016; Caroline International)
We shift from the "la la la" of "Stand Up" to a smarmy "blah blah blah" about a night on the town. This lead cut from Underworld's latest album is so dense that Hyde's vocals seem more obscured than usual, but the wobbly bass, guitar, and wind instruments remain sublime.
---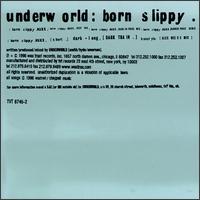 "Born Slippy .NUXX"
from "Born Slippy" single (1995; Junior Boy's Own/Wax Trax!)
Non-album single remix as career-defining moment? It happens. The drum loops from Smith and Emerson, alongside some of Hyde's most memorable lyrical nonsense, set a pace as relentless as the winning racing greyhound the song's named after.
---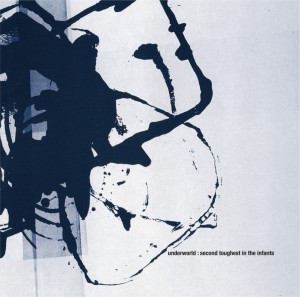 "Pearl's Girl"
from Second Toughest in the Infants (1996; Junior Boy's Own)
If "Born Slippy .NUXX" had never been made, this Hamburg-inspired cut—also named after a race dog!—could easily fill the void. There are more buzzing and fluttering synths here to swirl around Hyde's inscrutable lyrics, as he trades his classic "lager" refrain for "crazy, crazy, crazy."
---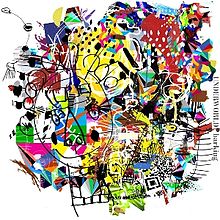 "Scribble"
from Barking (2010; Cooking Vinyl)
With a squiggly keyboard sheen and Hyde's anthemic callouts punctuated by "and it's OK," this is about as close as Underworld ever got to a true jungle track. It probably helped that drum'n'bass producer High Contrast, one of a host of Barking guests, worked on this with them.
---
Disc Two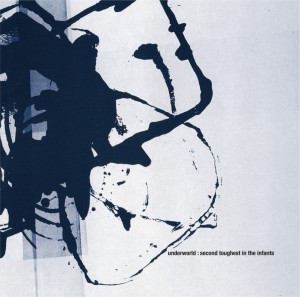 "Juanita: Kiteless: To Dream of Love"
from Second Toughest in the Infants
dubnobasswithmyheadman set a standard for long and winding roads of intelligent techno. Hardcore Underworld fans, however, hold a special place in their hearts for this 16-minute beauty that opened Second Toughest. Equal parts piano-fragile and bass-synth-guttural.
---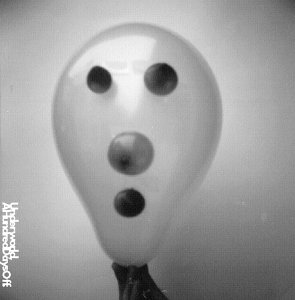 "Two Months Off"
from A Hundred Days Off
The pitter-patter of little drums. Female poetry breakdowns. Karl Hyde's "you bring light in" mantra. Synths that cascade like waterfalls and punch like boxers. Such is Underworld's kinetic, beautifully overstuffed vision of ecstatic house.
---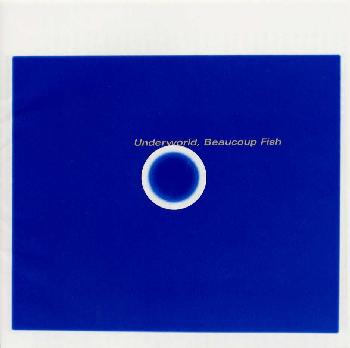 "Jumbo"
from Beaucoup Fish
We start a long stretch of songs full of restraint and drama with this Beaucoup Fish single that was remixed endlessly, and endlessly louder. In its original form it's polite, almost quiet big beat, as pleasant and reserved a dancefloor stomp as you might hear.
---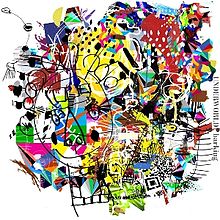 "Bird 1"
from Barking
Throb and tenor give way to peaks of synth chords and Hyde's acknowledgment of an object of his affection. "There is one bird in my house," he sings, surrounded by gurgling vocal samples and pinging keyboard accents with an Asian touch.
---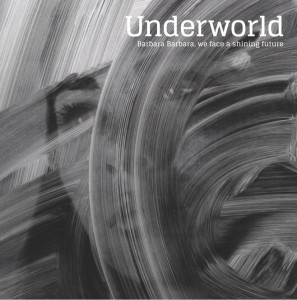 "Santiago Cuatro"
from Barbara, Barbara we share a shining future
Common notes from "Bird 1" bring us to the band's newest direction from their newest album. Solo guitar picking up against a low synthetic drone suggests a tango pushed into a dystopian future. It's about as unexpected a move as possible, probably because it's pulled off so well.
---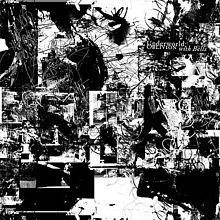 "Beautiful Burnout"
from Oblivion with Bells
"Blood on a tissue on a floor on a train"—what is Hyde representing here? A crime? A naughty encounter? Illness? Addiction? There's a serious air of mystery in this growling track that rumbles and clicks like the Orient Express.
---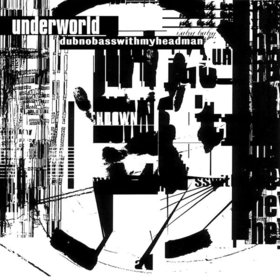 "Dark & Long"
from dubnobasswithmyheadman
The song that marks the beginning of "real" Underworld music closes an arc of tracks here steeped in oblique references to love and sex. A complex yet understated groove creates tension beneath apparent interactions between a small-town-America waitress and an admirer.
---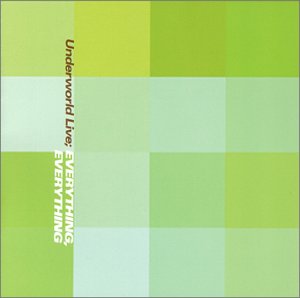 "Rez/Cowgirl"
from Everything, Everything (2000; Junior Boy's Own)
End of rainbow, pot of gold. A fan favorite from live performances, this mix captures Underworld's savvy habit of repurposing samples and riffs, found here from an early single and a dubnobasswithmyheadman centerpiece. Use headphones for this. The chills are real.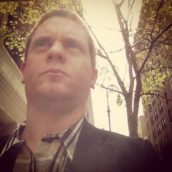 Adam Blyweiss
Adam Blyweiss is associate editor of Treble. A graphic designer and design teacher by trade, Adam has written about music since his 1990s college days and been published at MXDWN and e|i magazine. Based in Philadelphia, Adam has also DJ'd for terrestrial and streaming radio from WXPN and WKDU.