Björk announces new album Fossora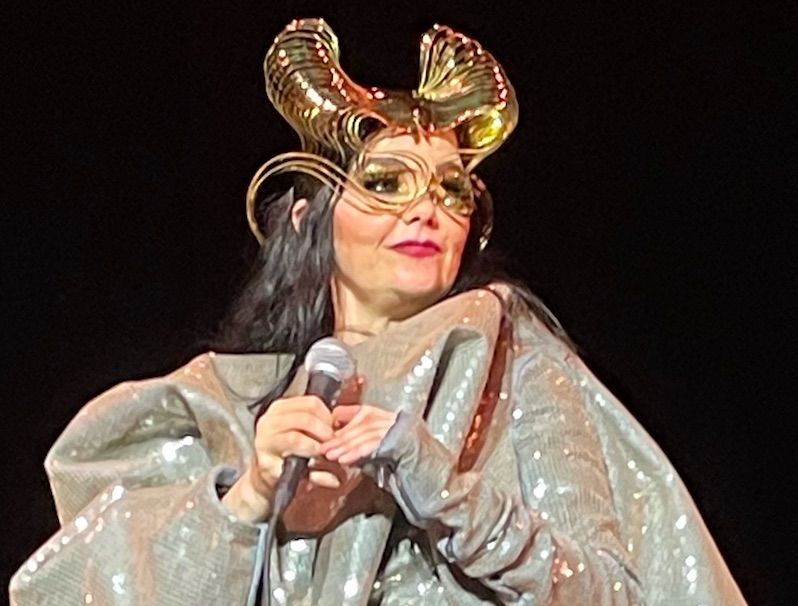 Björk has announced in a new feature in The Guardian that her new album will be titled Fossora. It's due for release this fall via One Little Independent. The title is based on the word "digger" in Latin, and revolves around a theme of mushroom life. It also features two songs written for Björk's mother, Hildur Rúna Hauksdóttir, who died in 2018.
The album will feature contributions from Serpentwithfeet as well as Björk's son, Sindri, and daughter, Ísadóra, plus the Indonesian duo Gabber Modus Operandi. There's also a recurring motif of bass clarinets, gabber beats. In explaining the album to Gabber Modus Operandi, she referred to it as her "mushroom album," and features songs described in the Guardian article as having "fiddly time signatures." No music from the album has been released as of yet, nor has the tracklist been revealed.
Björk's last album was 2017's Utopia.
Björk's Telegram is featured on our list of 10 Essential Remixed Albums.
***
Photo by Frédéric Vicomte, Creative Commons [CC BY-SA 4.0]