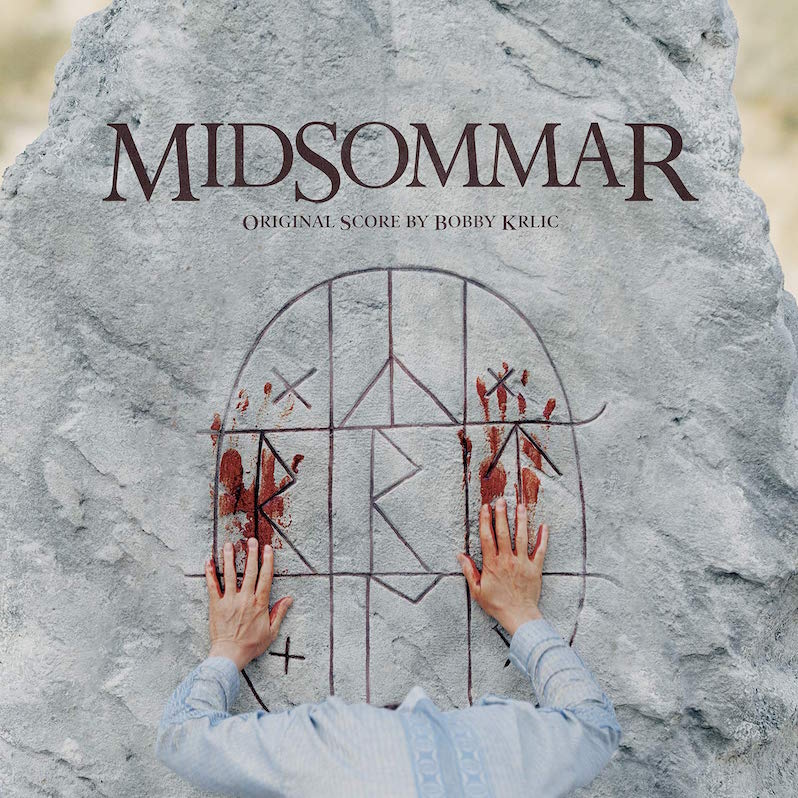 Ari Aster's second film, Midsommar, is a strange beast. Not just because it's a horror movie in which all of the most brutal events occur in broad daylight, but also due to the undeniable strands of pitch-black humor woven through it, all of which create an unsettling stew, with jarring tonal changes held down by a wrought-iron anchor of trauma. It makes sense, then, that Aster commissioned a score from Bobby Krlic, who as The Haxan Cloak and under his own name is responsible for some of this decade's darkest—and most fascinating—music. The Midsommar soundtrack provides sounds you can imagine if you've heard Krlic's work before, but features plenty of surprises and left turns as well.
The chief criterion often employed when reviewing a score is how well it works isolated from its celluloid companion as well as its addition to (or subtraction from) the picture. In this respect, Krlic's compositions and Aster's film are best experienced together; they're a perfect match. (The two artists' connection goes beyond the soundtrack assignment, in fact, as Aster wrote the script under the influence of Haxan Cloak albums.)
But the score does hold water as a work unto itself, a strange, fascinating concoction of synths (various Moogs as well as Krlic's custom modular synthesizer), tape loops and drum programming—all recorded live to tape—plus a 16-player string section. It submerges you in an unsettling sonic world that diverges between gorgeous melody and screeching, near-atonal passages as sharply as Midsommar jerks you from nervous laughter to jaw-dropped horror. The first two tracks illustrate this perfectly, with the harp plucks and angelic vocal harmonies of "Prophecy" suddenly giving way like a trapdoor into the oppressive cello-driven hell that is "Gassed" (the latter of which accompanies a nonviolent sequence that is nonetheless among the film's most disturbing moments).
"Attestupan" features a similar dynamic: mellow, Enoesque synth textures lulling you into tranquility before ominous electronics and frighteningly high strings gradually sneak in and assure you that no, the darkness is just beginning. Elsewhere on the score, starkly beautiful compositions like "The Blessing" throw you into further disarray until you have no real idea of what will come next until it arrives and you're already too late to fight back. Some of the most arresting passages, like "A Language of Sex," are almost entirely vocal.
If there's any real downside to the release of Krlic's soundtrack, it's the lack of Krlic's diegetic music from Midsommar itself: songs performed by members of the cast as members of the Harga cult around whose festival the story performs its thematic and violent acrobatics. Most lack lyrics but feature strange and remarkable wordless vocalizations, undergirded by hurdy-gurdy, hand drums and fiddle, as well as harps and other stringed instruments custom-made for the film. Also, the nine-minute journey of "Fire Temple" may be odd to those who haven't seen Midsommar and are listening to the score out of interest in Krlic's music—its swelling major-key strings sound so triumphant. Those who've seen the movie will understand how that makes sense in a gleefully perverse way, but the unaware might be fooled into thinking the movie ends in some conventional way, which it decidedly does not.
Ultimately, Krlic's score is well worth your time if you're a fan of his work, whether you see Midsommar or not, especially if you were enamored with The Haxan Cloak's self-titled debut (I slightly prefer his masterful electronic nightmare Excavation). And those who loved the movie can tide themselves over until the Blu-ray and digital release with this frightening labyrinth of a soundtrack. But the optimal experience of Aster's and Krlic's united artistic vision is, without a doubt, through viewing Midsommar, which I can't recommend doing highly enough.
Similar Albums: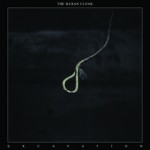 The Haxan Cloak – Excavation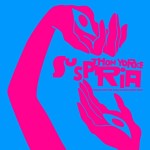 Thom Yorke – Suspiria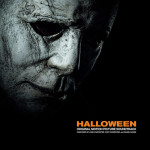 John Carpenter/Cody Carpenter/Daniel Davies – Halloween