Bonus Tracks: 10 More Essential Synth-Pop Tracks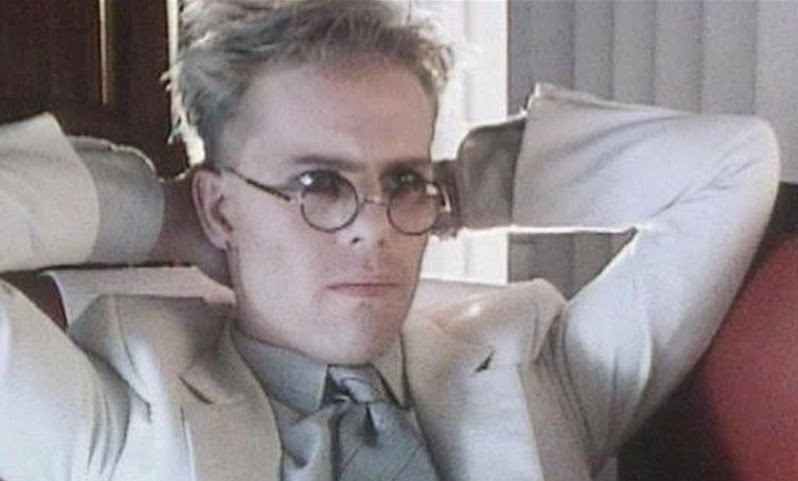 Last week we kicked off what will be a month of Bonus Tracks. In short, these are extensions to lists we've made that—for one reason or another—we still feel could use a few additional entries. Maybe we left out something obvious. Maybe 30, 50 or even 100 doesn't quite tell as much of the story as we wanted. And in literally every case, readers told us we forgot something. That's probably never happened with anything we've published in the way it did with our feature on the History of Synth-pop. In a lot of cases it was a matter of song preference; we stuck with one song per artist and on this exercise we're doing the same, which means that we're not adding a second Human League track (sorry!). We are, however, expanding the definition just slightly. That means one EBM/futurepop track, one pioneering early adopter, some soundtrack gems, and even a 2019 indie hit. We said numerous times in emails and DMs that this could have been 100 tracks, but for now we hope 50 plus 10 more essential synth-pop tracks will do in a pinch.
---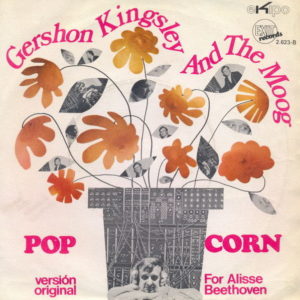 Gershon Kingsley – "Pop Corn"
As electronic sound generators like the Moog synthesizer hit the market, some musicians clearly sensed these were the wave of the future. Hiding among more well-known early adopters like The Doors and The Monkees was composer Gershon Kingsley, who broke away from collaborator Jean-Jacques Perrey to go solo on Music to Moog By in 1969. From that LP came this single, named after the settings that gave the song's main keyboard figures their bubbly, percolating feel. Kingsley and his contemporaries would cover it multiple times, including Hot Butter's chilly but insanely popular take in 1972. Hell, even Aphex Twin did it, and he doesn't cover anything. "Pop Corn" legitimized electronic instrumentals for the short attention span of the dancer, the A&R guy, and the radio DJ. Without its proof of concept, do we ever get to embrace Kraftwerk, Art of Noise, or techno and its offshoots? – Adam Blyweiss
---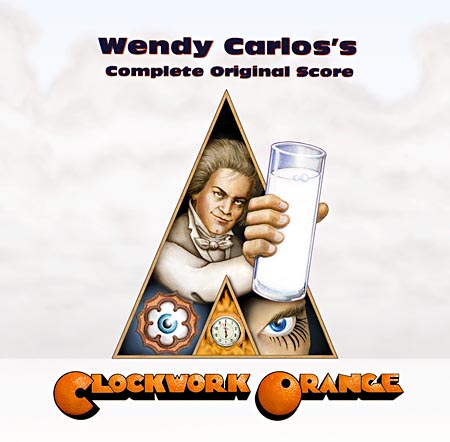 Wendy Carlos – "William Tell Overture" (Abridged)
Following her crashing the Billboard Top 10 in 1968 with Switched-on Bach, her album of all-Moog performances of pieces by the Baroque legend, Stanley Kubrick brought on this American composer to score his adaptation of Anthony Burgess' dystopian 1962 novel A Clockwork Orange. The soundtrack ended up being one of film's best examples of tying sound to plot development, as Carlos' electronic versions of classical music and Kubrick's selections of full orchestral pieces follow the psychological dramas of the movie's settings and characters. Across the early peaks of Carlos' career, if there's a bite-sized "hit" to pull from her work it's this romp through Rossini that backs about as perfunctory an on-screen orgy as you might find in pop culture. – Adam Blyweiss
---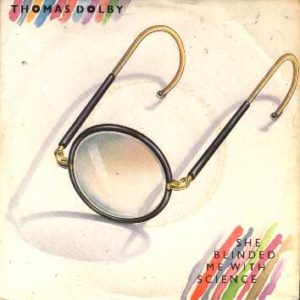 Thomas Dolby – "She Blinded Me With Science"
In the early 1980s I remember reading some kids' magazine singling out the work of Stevie Wonder and Thomas Dolby for their then-current magic with synthesized music. The big takeaway for grade-schoolers like me was that these artists didn't merely manufacture rhythm and melody; they contorted equipment to mimic the lines of real instruments, and manipulated their voices to create characters and chorales. While I'm pretty sure discussion of Dolby hinged on his second album The Flat Earth and its monstrous single "Hyperactive!," there was already evidence of his skill in his first and biggest U.S. hit from his debut, The Golden Age of Wireless. Triggering artificial equivalents of plucked guitar, tom-toms, Eastern flutes, and alto and soprano unison vocals, Dolby's tale of a forbidden workplace romance is a new wave classic and a sublime example of synths creating pop from tip to tail. – Adam Blyweiss
---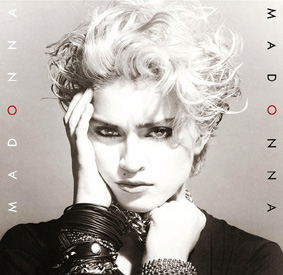 Madonna – "Physical Attraction"
If you are one of those people—wait, actually, I'm one of those people that believes Madonna's best music preceded 1985. "Physical Attraction," the B-side mega jam to "Burning Up," is not just a Madge deep cut, it's a byproduct of those high IQ dance floors that determined hits in New York City in the early '80s, eventually making Top 40 radio pay attention, wake up and get with the program six months later. Pre-internet folks. Sire Records snatched up the young upstart in '82 and let those first tracks come about from Madonna's club instincts. Those synthetic disco arrangements lined up by songwriter and producer Reggie Lucas incorporated the technology of the day: the Linn drum machine, Moog bass, and Oberheim OB-X synthesizer.
"There was no committee rendering judgment from on high," stated Lucas about that time period. "Because she was brand new and frankly nobody cared about her that much." Unlike the ensuing hit parade that packed that her debut studio album, released in 1983, "Physical Attraction," recorded the year prior, is sleek, club-ready, and easy to get down to. Black Radio adjacent for the time, safe to say. Madonna's lyrics are conversational, employing an attitude of "are we gonna do this or what?", while the synths keep stretching, that rubber funk bassline keeps the neck-snapping, and those embellishing atmospherics never clutter up the groove. Definitely a byproduct of sweaty nights at Danceteria, Mudd Clubb, and Larry Levan's Paradise Garage—incubators of culture—where this new form of disco started to conquer progressive-minded ears and radio playlists. Everything else after, from "Lucky Star" to "Borderline," she and Sire Records were talking directly to the money: MTV, white suburban teenyboppers girls, and Pepsi. – John-Paul Shiver
---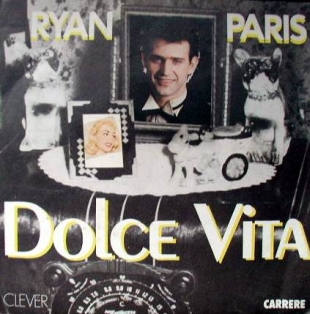 Ryan Paris – "Dolce Vita"
The genre of Italo-disco probably survives strongest in the subgenres it spawned (like hi-NRG), the few acts it informed that paralleled new wave (Trans X, Baltimora, Modern Talking), other artists it inspired (Pet Shop Boys, Lindstrøm), and notorious covers like Laura Branigan's "Gloria." Here, however, is the form's moment in the synth-pop spotlight. After losing his keyboard player to military service, this Italian musician hooked up with composer Pierluigi Giombini, ultimately negotiating with him an English-language track loosely inspired by Federico Fellini's film La Dolce Vita. As subversively pretty as it is naively written—steel yourself for the loss in translation of "Nobody else than you"—it's a universal tale of the desperate maintenance of love and affection, and something of a smash outside the United States. – Adam Blyweiss
---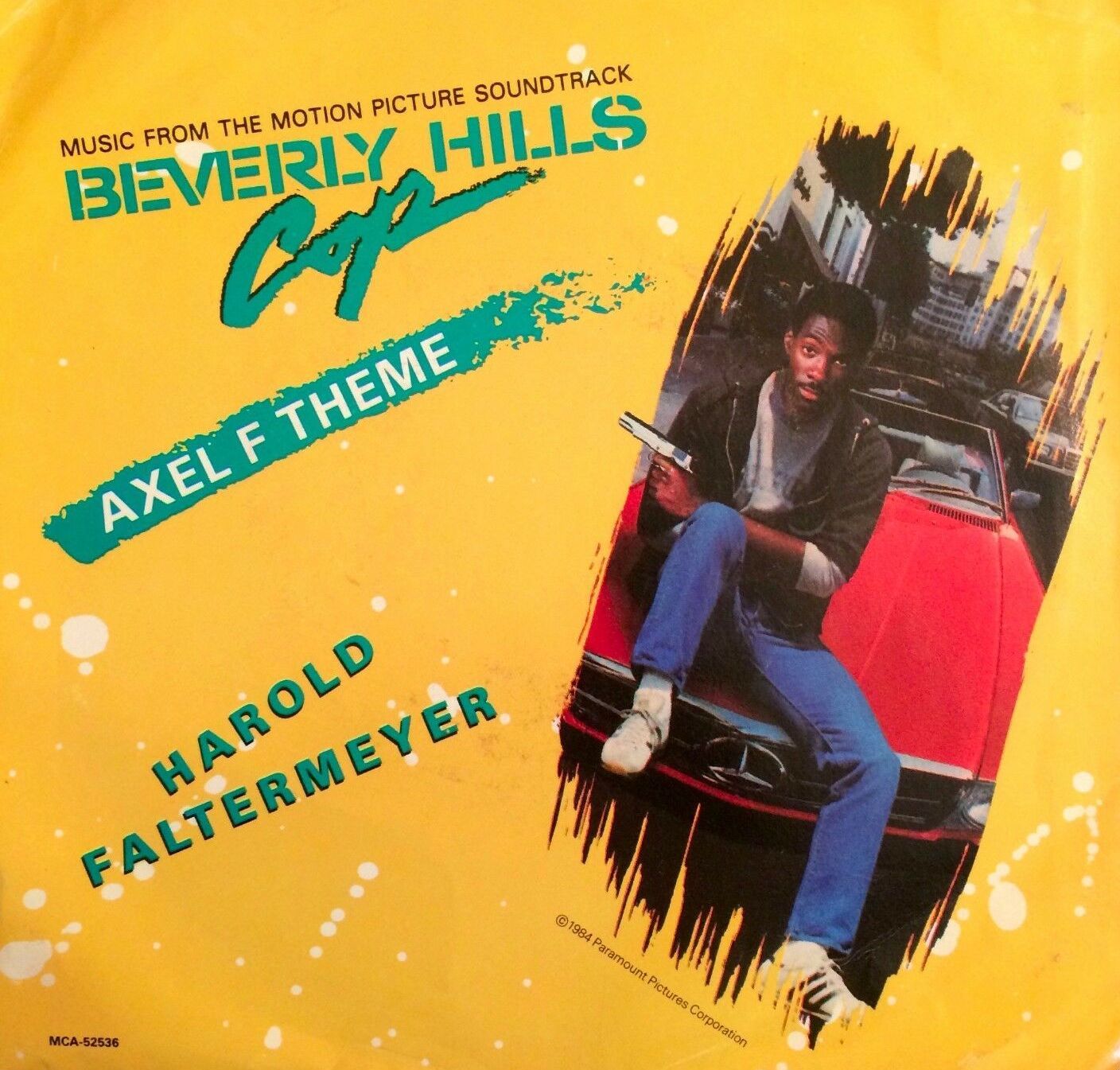 Harold Faltermeyer – "Axel F"
The start of the Beverly Hills Cop film franchise did more than just legitimize Eddie Murphy as an action star. The soundtrack gave Glenn Frey his first taste of post-Eagles success ("The Heat is On") and typecast him for drug-trade dramas for the rest of the 1980s. It gave an amped-up synth-pop edge to R&B veterans like Patti LaBelle and The Pointer Sisters. But most importantly, it turned Harold Faltermeyer into a household name. The German artist worked with well-known acts for many years on either side of this production, but his distinctive synth runs heralding Murphy's Axel Foley character would comprise one of only a handful of instrumentals to crack the Billboard Top 10 in the modern pop era. His endlessly cool, subtly funky arrangement would become a template for sophisti-pop inspired by the style and seediness of locales like Los Angeles and Miami. Unexpectedly, "Axel F" also helped define what viral success could look like in the internet age when Crazy Frog covered it in 2005. – Adam Blyweiss
---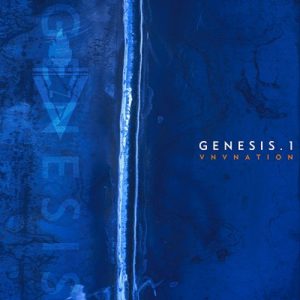 VNV Nation – "Genesis"
I love industrial and electronic body music (EBM) enough to offer tough love in the form of identifying their biggest issue: their overarching sameness. As exciting as the music can be, there's a lot of formula and predictable patterns in it. Nevertheless, there are artists who get it right more often than not, fans who know what it takes for an album to rise to the top, and songs that form a canon. Ronan Harris' VNV Nation is one of the best-known of these futurepop acts, filling floors and mix CDs as the 20th century turned into the 21st. If there must be a standard-bearer for this time, let it be their track "Genesis" from 2002's Futureperfect. Harris positions languid questioning of the purpose of worldly actions against relentless staccato electro in minor keys. It's high-energy and high-concept synth-pop, even if it's all about feeling somewhat low. – Adam Blyweiss
---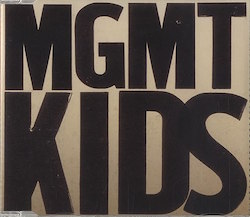 MGMT – "Kids"
MGMT early on sought the highest echelons of synth-pop. And on that, there's been enough written about the genius of "Kids," but I'll say this, it's a brilliant work lyrically. "A family of trees/wanted to be haunted," is a simple phrase with an internal rhyme that hinges on its second line, but it sticks to listeners' ears. It haunts and enchants in equal measure, and it's fitting given "Kids" somewhat melancholy buzzing synth juxtaposed against a dopamine drum machine accented with claps. It's effortless simplicity is another deception. It's a track that, with its lustrous tones and construction that easily embeds itself in your skull, provides a veritable earworm of grace and thematic intent. After all, "The memories fade like looking through a fogged mirror," well, isn't that truth for us all? It's inevitability, memento mori via means of synth-pop conventions. – Brian Roesler
---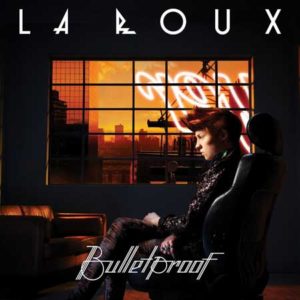 La Roux – "Bulletproof"
Looking at the charts in 2009, you would have been forgiven for not anticipating a pure and unabashed synth-pop track to rocket into the top 10. La Roux is, in fairness to the group, no strangers to great hooks and aesthetically compelling material. That said, there is something undeniably canonizing for a track in a genre that otherwise had its commercial heyday decades ago to suddenly and inexplicably be everywhere. We sometimes forget the "pop" part of the genre, but it carries its weight too; this type of material only intensifies in power the more people know it, sing tunelessly along with it, drink with it, party to it. There may be other songs in their impressive if small oeuvre that resonate with you more, but there is no song more quintessential of the group (or, in fact, synth-pop as a modern enterprise) than this one. – Langdon Hickman
---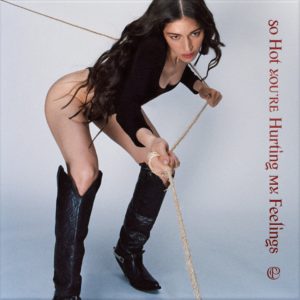 Caroline Polachek – "So Hot You're Hurting My Feelings"
She may have had bigger hits with Chairlift, but Caroline Polachek's most iconic song arrived last year as a single from her stellar solo debut Pang. From the very first voice-as-instrument "ah-ah, ah-ah, ah-ah," "So Hot You're Hurting My Feelings" has the appeal of an instant classic. Polachek's imaginative lyrics and vocals are the song's driving force, backed by Roland Juno-60 synth lines that make it just as fit for "crying on the dancefloor" as it is for dancing around your bedroom ("I tried so hard to make this song feel less '80s," said Polachek, "and it just refused.") Polachek leaves room for a few borderline-outrageous choices—the bridge, for example, contains a soaring, wordless Auto-tuned vocal line that resembles a guitar solo, and the words "show me the banana (na-na-na-na-na)"—and it all works beautifully. – Emma Bauchner
---
Support our Site—Subscribe to Our Patreon: Become one of our monthly patrons and help support an independent media resource while gaining access to exclusive content, shirts, playlists, mixtapes and more.