Bonus Tracks: 10 More Essential Indie Rock Albums of the '00s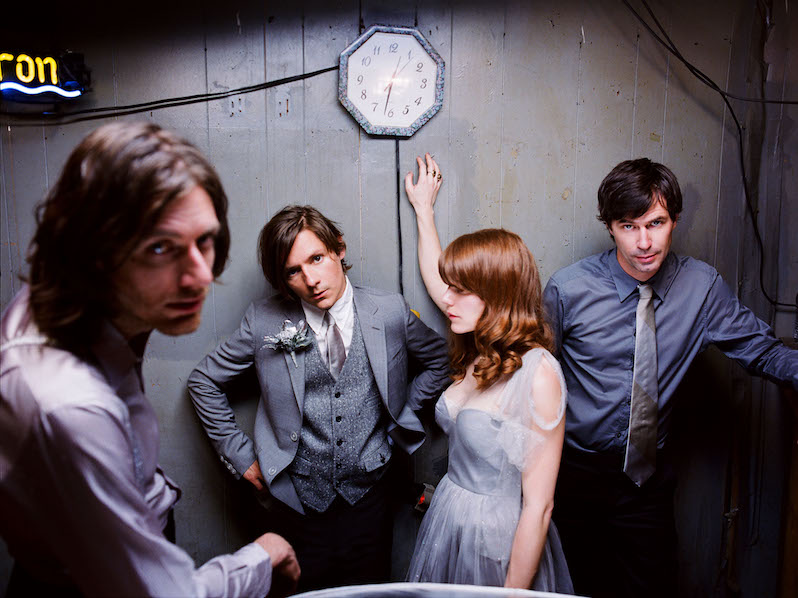 Let's take a minute to acknowledge a truth that we rarely talk about: Every list is missing something. We've published our share of best-of lists on this site, and each one is intended to stop somewhere—not at the point where we feel we've fully exhausted a topic, but rather before we ourselves have become exhausted. They're representative rather than comprehensive, but the idea is to offer the best possible representation. So when we published our list of the Top 100 Indie Rock Albums of the '00s a couple years ago, we did so knowing that we'd eventually leave something out. It's inevitable, and considering we were publishing during that time, writing about hundreds of indie rock albums every year, we know just how much material was left out. That's just the nature of the game.
All this month, however, we're offering up Bonus Tracks: A series in which we add an appendix to the canonical feature. We've done it before, with psychedelic albums (that was a controversial one), and this month we'll revisit some topics, genres or decades that we knew would warrant an expansion. This week we offer up 10 more '00s indie rock albums that got left out the first time, whether because we couldn't decide on a specific album by that artist (Destroyer), we got too hung up on the "rock" part (Mountain Goats), or we just dropped the ball (Walkmen, The Hold Steady). This still isn't everything, but at least we feel better about knowing that 10 more of the best indie rock albums got a second chance.
---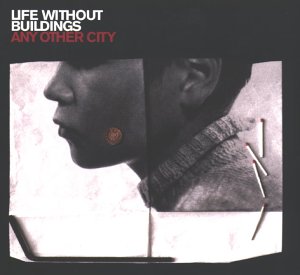 Life Without Buildings – Any Other City
Life Without Buildings was a short-lived affair; in their brief three-year existence, the Glasgow band only produced one album. But Any Other City had an unforgettable sound, and its cult popularity has only grown in the nearly two decades since its release. Frontwoman Sue Tompkins was largely responsible for that sound; her untrained vocals—an agitated shuffle of speaking, singing and shouting—are bursting at the seams with unbridled enthusiasm and joy. Her lyrics are abstract and playful, and you can practically hear the smile on her face whether she's repeating short phrases until they altogether lose their meaning or spitting out vague references to everyone from Television to Robert Wyatt. Her bandmates provide lively art-punk accompaniment, but allow her singular voice to lead the group. Despite rarely saying anything outright, Any Other City inspires optimism and a sense of wonder about life's smallest details. – Emma Bauchner
---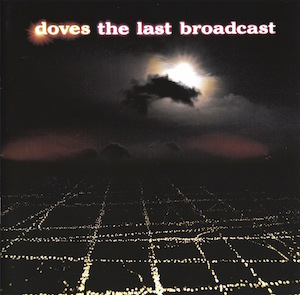 Doves – The Last Broadcast
It's hard to believe that Sub Sub of "Ain't No Thing" fame would go on to become Doves. But a studio fire and a split decision to trade the dance floors of the '90s for noughties indie, and the path was laid for one of the most iconic British rock albums of the new millennium. The Last Broadcast is all driving snare rhythms and swirling guitar textures set against a disarming knack for beautiful melodies. "There Goes The Fear" is still an iconic anthem, and deservedly so, but crucially the record endures as a singular unified mood piece that ranges from the glorious pop chorus of "Caught By The River" to the epic post-punk balladry of "Satellites." It's a record that's all angst and misery, but somehow remains one of the most thrilling and uplifting things you'll hear. – William Lewis
---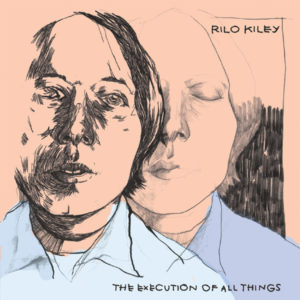 Rilo Kiley – The Execution of All Things
Only months after the release of The Execution of All Things, another project featuring Jenny Lewis—The Postal Service's Give Up—was released to both critical acclaim and commercial success, selling a million copies and becoming the second best selling album in Sub Pop's history. Which sucked up a lot of the air, maybe unfairly so, given that Rilo Kiley's sophomore album was as gorgeous and affecting as indie rock got in the early '00s. It's fitting that the band briefly claimed both Barsuk and Saddle Creek as their home, as their sound straddled the line between Death Cab for Cutie's melancholy hookfests and Bright Eyes' emo-twang (the group even includes a winking reference to the music scene in Omaha). But the L.A. band's brilliantly crafted pop sparkles with the sunrays and swimming pools of Laurel Canyon, each track on The Execution of All Things balancing a beautifully romantic atmosphere with the insecurities and anxieties that come with the directionlessness of youth.  – Jeff Terich
---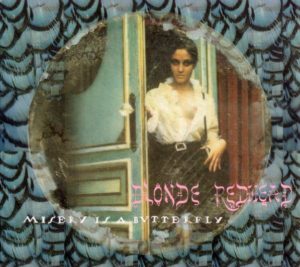 Blonde Redhead – Misery is a Butterfly
In 2002, Kazu Makino was thrown off of and trampled by her beloved horse, the injuries from which required her to undergo major facial reconstruction surgery. Her jaw was still wired shut when Makino and her bandmates (twins Amadeo and Simone Pace) began working on Misery is a Butterfly. The album is an absolutely devastating listen—from the opening seconds of "Elephant Woman," you can feel the pain and desperation in the abrasive string arrangements and Makino's fragile vocals. In their 25-plus years making music together, Blonde Redhead have explored many sounds, but this ethereal take on chamber pop that matches these vulnerable, expressive songs so perfectly remains one of their most memorable projects. Much like its title, Misery is a Butterfly is an exquisite expression of agony through delicate beauty. – Emma Bauchner
---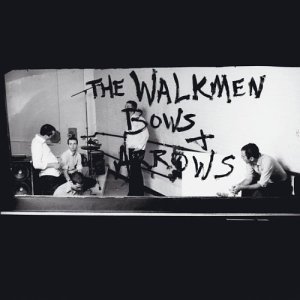 The Walkmen – Bows + Arrows
As much as I hate to break the fourth wall on exercises like these, one of our commenters made a damn good point when we published our original list: "Is this site aware of the existence of a band called THE WALKMEN?" That they didn't make our list the first time feels like a crass oversight. So here's the mea culpa: The band's second album Bows + Arrows is absolutely one of the best indie rock albums of the '00s, American or otherwise, awkwardly shoehorned into both "garage rock revival" and "post-punk revival" without sounding much like either, though the heavy hitting "Little House of Savages" does the former better than any of their peers could, and "The Rat" renders the latter obsolete. As a whole it's a much more complicated affair, a rock 'n' roll album that veers off into twinkly daydreams, stumbles through music hall bloozers and still allows The Walkmen enough time to let their most righteous noises out. And of course there's "The Rat," a linearly structured sprint that casts aside the drudgery of verse-chorus-verse structure and bottles depression in a devastating contrast of musical explosions and internal collapse: "When I used to go out, I'd know everyone I saw/ Now I go out alone, if I go out at all." – Jeff Terich
---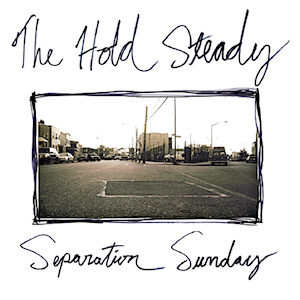 The Hold Steady – Separation Sunday
How does a resurrection really feel? Vocalist Craig Finn and guitarist Tad Kubler know better than most. After the breakup of Minneapolis-based Lifter Puller in 2000, Finn and Kubler moved to Brooklyn, then took another bite at the apple by forming The Hold Steady in 2003. But their new band always felt a little out of place in the city's fabled indie rock scene: The characters in their songs crawled the seedy underbelly of the Twin Cities rather than New York City, and they were as likely to spend their Sunday mornings gathering with the faithful as they were gathering their thoughts after a long Saturday night.
Separation Sunday, The Hold Steady's sophomore bow, revolves around three of these characters: Holly (short for "Hallelujah") the lapsed Catholic / prostitute / addict, Charlemagne the pimp, and Gideon the skinhead. Finn weaves their misadventures into an epic tale of sin and redemption, with sex, drugs, and—most importantly—some of the best and most anthemic rock 'n' roll of the 2000s, whether you've come to get high or to get religion. There's room for all in Heaven, and at the Hold Steady show. – Jacob Nierenberg
---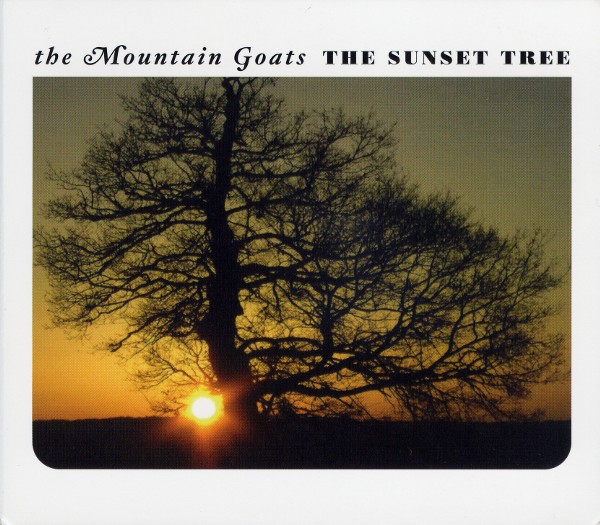 The Mountain Goats – The Sunset Tree
John Darnielle has written a great many songs about a great many things: Dungeons & Dragons, goths, professional wrestling, Biblical verses, married couples that hate each other. But on the Mountain Goats' The Sunset Tree, Darnielle sings about his childhood and the abusive stepfather who terrorized it. In harrowing detail, he tells us about the dilapidated house he grew up in ("Broom People"), the drugs and dance music he turned to for escape ("Dance Music"), the night he tried to kill his stepfather ("Lion's Teeth") and more.
Along with its predecessor, We Shall All Be Healed, The Sunset Tree marked Darnielle's foray into explicitly autobiographical songwriting. But as intensely personal as these songs are, their themes are universal, and can be shared with anyone who has been abused, which is precisely why Darnielle dedicated the album to survivors, writing in the liner notes, "you are going to make it out of there alive, you will live to tell your story, never lose hope." To listen to The Sunset Tree is to understand why fans clutch onto "This Year" and "Up the Wolves" like totems—how it feels to know that there's someone out there who's felt what you've felt, who wants you to not only make it through this year but live to tell about it.- Jacob Nierenberg
---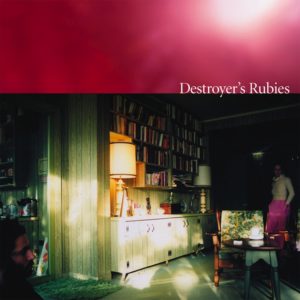 Destroyer – Destroyer's Rubies
To call Dan Bejar an indie rocker is to sell him short. He's a poet with the withering wit of Oscar Wilde and an intellectual who can reference "The Old Gray Mare," two different Albert Camus novels and his own discography in the span of a single song. He'd be worth listening to for his words alone, but as Destroyer's Rubies proves, he's almost as great a songwriter as he is a lyricist, blending chamber pop, folk, and, yes, indie rock into a sound that's aged like red wine. Though it can be easy to reduce Destroyer to just Bejar, Destroyer's Rubies is a sumptuous showing of the band, from the nine-minute pseudo-title track to the gentle, glowing "Painter in Your Pocket." But I'll be damned if any self-serious indie rock band can pen a song as rich and vivid as "European Oils", a perfect encapsulation of what Destroyer—not just Bejar—do best. They may have topped themselves five years later with Kaputt, but never did Destroyer sound livelier in the studio, nor was Bejar more quotable, than on Destroyer's Rubies. – Jacob Nierenberg
---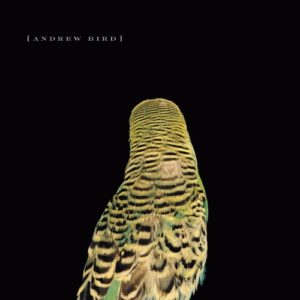 Andrew Bird – Armchair Apocrypha
Andrew Bird's earlier records are little worlds—alien, to be sure, but pretty cozy once you get situated. On "Scythian Empires," one of the highlights off 2007's Armchair Apocrypha, Bird sings about the apocalypse over a deliberate piano refrain and plucked strings, juxtaposing the ancient Scythians and "Halliburton attache cases." Speaking in a language that's equal parts whimsy and myth, Bird doesn't provide a key with which to decipher his cryptic lines, but "Scythian Empires" has a certain Ozymandias-like quality to it, speaking to the paltry state of material and political power in the scope of time. The lyrics are worth mulling over, but the music is immediate—songs like "Plasticities" and "Simple X," aided by Martin Dosh's percussion, strike a difficult balance between energetic and laid-back, making for some of the best indie rock of the 2000s. The plucked violin that opens "Plasticities" sounds like a tiny universe waking up, and Bird's deft handling of the chorus melody proves that you can fit rhymes like "music halls" and "neural walls," "dying cities" and "plasticities" into a truly catchy tune. – Tyler Dunston
---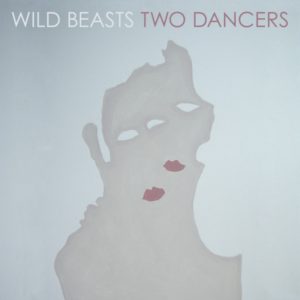 Wild Beasts – Two Dancers
The British music press is infamous for whipping itself into a frenzy over bands that aren't worth the hype—does anybody remember The Vines, "the second coming of Nirvana"? How about Terris, the "21st Century Joy Division"?—but Wild Beasts were a thrilling exception. Though Wild Beasts drew from diverse influences as Kate Bush and Steve Reich, they never sounded like anyone but themselves. And they never sounded better than they did on Two Dancers, a record that to this day doesn't get enough credit for how eerie, unique, and plain good it is.
No shortage of ink was spilled about how vocalist Hayden Thorpe sang, and with good reason—his voice remains a remarkably elastic, operatic instrument—but equally compelling was what he sang about: lust, masculinity, hedonism, even class conflict. "What's so wrong with just a little fun?" Thorpe coos on nocturnal standout "We Still Got the Taste Dancin' on Our Tongues." "Why should we feel bad for what we've done?" Immediately following is the two-part title track, there to remind you that what's done in darkness always comes to light.- Jacob Nierenberg
---
Support our Site—Subscribe to Our Patreon: Become one of our monthly patrons and help support an independent media resource while gaining access to exclusive content, shirts, playlists, mixtapes and more.