R.I.P. Caleb Scofield of Cave In, Old Man Gloom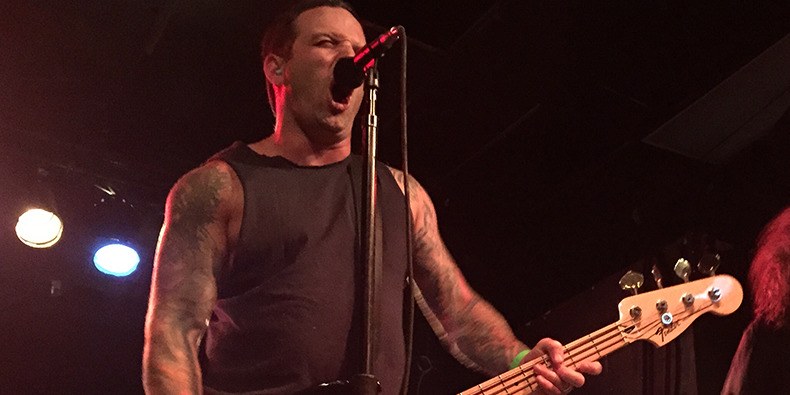 Caleb Scofield, bassist in Old Man Gloom, Cave In and Zozobra, died in a car accident in New Hampshire. New England Cable News reports that the 39-year-old musician was driving on F.E. Everett Turnpike when he collided with a toll plaza barrier.
Scofield joined Cave In in 1998, and his first recording with the band was 1999's Until Your Heart Stops. He remained with the band during their reformation after a five-year hiatus, and played on their most recent album, 2011's White Silence. He formed Zozobra in 2006 during Cave In's hiatus, most recently releasing 2013's Savage Masters with them. Scofield was also a member of Old Man Gloom since 2000.
On Facebook, Old Man Gloom posted a statement, "We'd like to thank everyone for the kind words coming in. We will have countless words to say, and endless stories to tell in the future, but today we are just trying to keep it together," linking to a YouCaring fund for his memorial expenses. Converge also shared a statement, saying, "We all loved him deeply. We were all truly lucky to call him a friend. We all loved the music he made and we were all inspired by him. The news of his passing is a hard pill to swallow. We will miss him. Rest in peace friend."
Scofield is survived by his wife Jen and two children, Sydney and Desmond.