Cass McCombs : Tip of the Sphere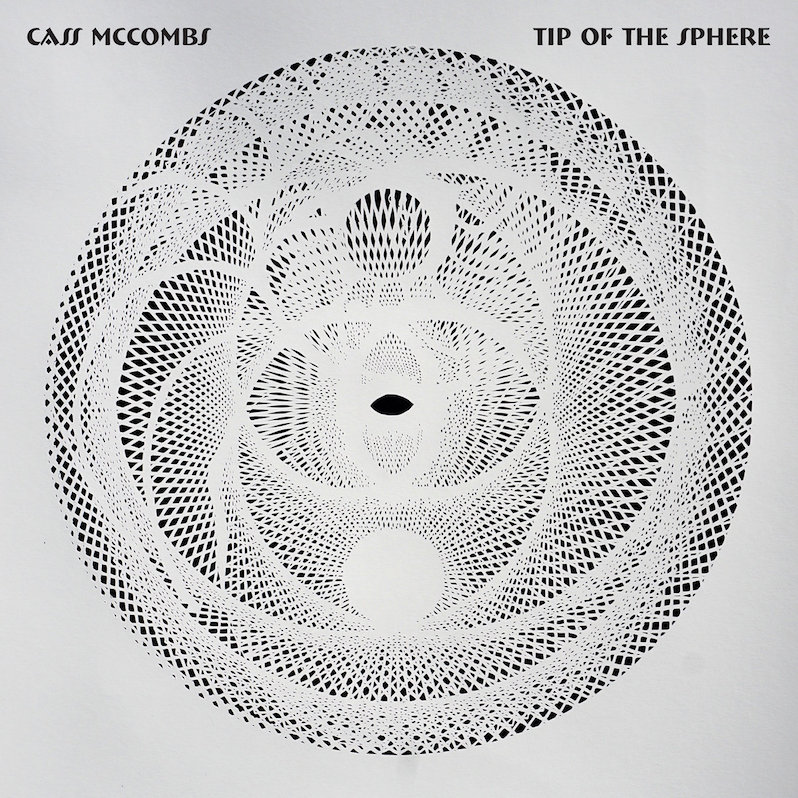 On Tip of the Sphere, singer/songwriter Cass McCombs bleeds more psychedelic elements into his folk-rock compositions. There is a want of freedom from traditional genres—I don't know if McCombs set out to disrupt the norms of folk-rock, but he does explore a new version of it. As his album title suggests, he looks outside the box (or sphere in this case) at a bigger picture, enabling him to better put to use his musical talents and his creative explorations.
By the album's third track, "Estrella," more of a country-folk sound comes into being. Here his voice is low and almost hoarse, but in a loving, sincere way that really draws the listener in. "I've been reincarnated into this thing," McCombs sings, and a beautiful thing it is. Though at first this love song might appear to be totally different from others, it hides its emotions in languid moods and a skillful use of lyrics. Throughout the whole album, McCombs puts great care into his language and how it fits with the tonality and the totality of his songs.
"Sleeping Volcanoes" is a prime example of the echoing psychedelic vibes more prevalent here than on past albums. He has a wonderful way of layering styles, peeling one off to make way for the main theme and dressing it up again as he slides into a verse or a chorus. He sings, "Our beat goes on and on," and perhaps in a way tells of humanity's resilience and its differences that keep this world going on and on.
Another interesting change of direction, though not one of my favorites, is "American Canyon Sutra," which feels mostly like an unwanted intrusion into experimental territory. Here, Cass McCombs sing-talks in a pseudo-meditative way; it has an odd beatnik-R&B amalgamation (perhaps something akin to Robert Glasper). However, it does break up the album a bit, and recalls how the world sometimes disturbs us from out desert places. Thankfully, the penultimate track, "Tying up Loose Ends," returns to a folky, country tone. There is always a good use of backing instrumentals, whether they be wobbling, sorrowful guitar lines or odd sounds, something akin to crashing waves or a banged-shut door.
The final song, "Rounder," is one of the album's peaks—not only in length but in pushing his McCombs' sound further. "Rounder" is an unusual 10-minute soundwave made up of repeated instrumental and minimal vocals. I must remark that McCombs' voice is wonderfully soft and never demands from the listener—there's more than a trace of influence by Paul Simon. It's as if he's saying: If they wanna listen, they will… Going back to the title, it suggests that as we have listened to his music, we have become rounder, fuller in perspective, yet still part of the same being we were. Tip of the Sphere is a wonderful adventure into a blend of genres. McCombs controls his use of sound space and grasps that you have to look outward to sometimes see inward.
Similar Albums: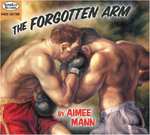 Aimee Mann – The Forgotten Arm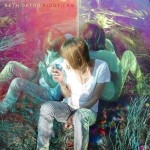 Beth Orton – Kidsticks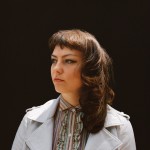 Angel Olsen – My Woman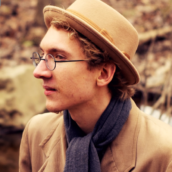 Konstantin Rega
Born in Krasnoyarsk, Russia, Konstantin Nicholas Rega currently attends East Anglia's famous MA in Creative Writing with the Ink, Sweat and Tears Scholarship. He is a professional musician, the former host/producer of Jazz Jams on CSRfm 97.4, and twice a Dan Veach Prize for Younger Poets finalist. He is the Fiction Editor for Crack the Spine and a contributor to The Black Lion Journal. He also blogs.