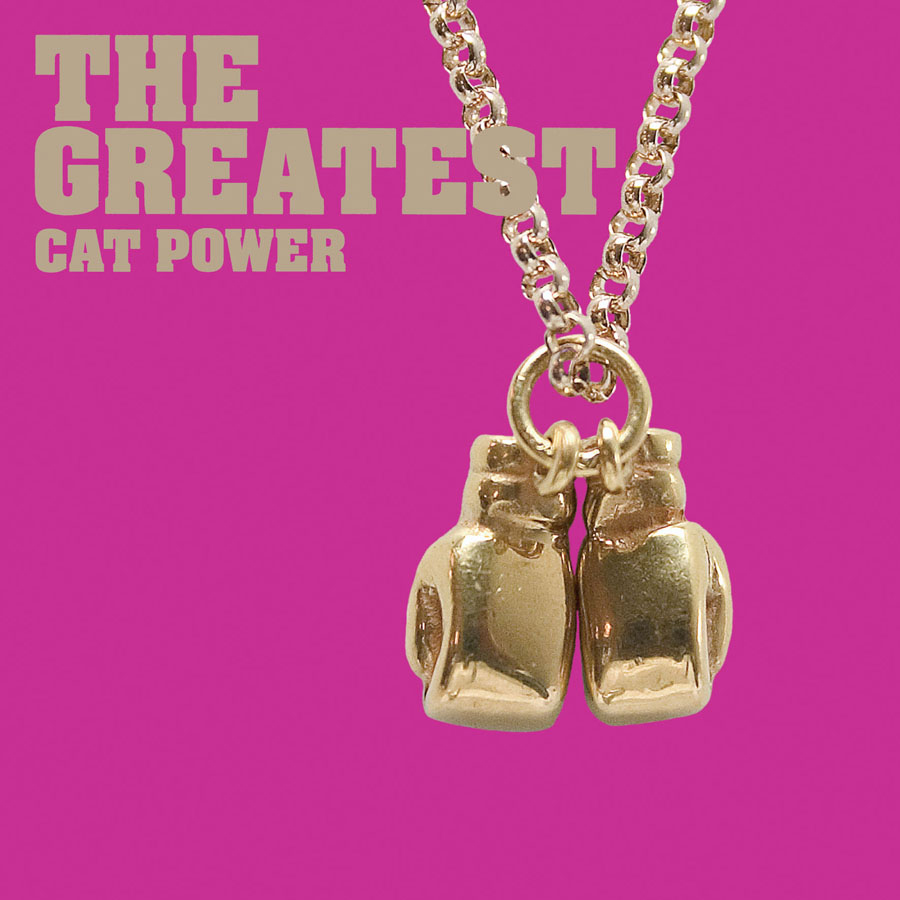 The only time I saw Cat Power perform was at the Trocadero in Philadelphia, October of 2003, during a tour promoting her latest album, You Are Free. I had been warned by many that attending a Cat Power show was never a good idea — a waste of time and money, they said — seeing as how her onstage presence varied from shy and timid to drunken and raucous. But still, having been a fan since I first discovered Moon Pix in '98, I decided to take the risk.
I'm sure everyone that has been to a Cat Power concert has their own version of the story — whether she left the stage in tears, requested audience members play in lieu of her, or actually performed lying on the floor. On a few occasions she didn't even show up. Yet, we, the Cat Power fans, have remained loyal. Many would question why.
Thinking about it, I find disappointment resonates within all of Cat Power's albums. It's no surprise that it carries through to her onstage appearances. This is not to say her albums are bad. Rather, the disappointment I refer to is her lyrical laments on how life has let her down. This honest and diary-like approach to songwriting has left many, myself included, captive by her struggles with love, life and fame.
Many have analogized that the three strongest Cat Power albums — Moon Pix, You Are Free, and now, The Greatest —reflect the changes Chan Marshall herself has undergone in maturity. Moon Pix was trumped as her indie breakthrough and, par for the course, is filled with dark, ruminating ballads on the failures of relationships, all of which are slightly angry and self-righteous. You Are Free, though still disenchanted, is much more levelheaded and not nearly as lecherous. Now, finally, with The Greatest, Cat Power has seemingly found her adult voice.
The title track, "The Greatest," is absolutely mesmerizing. The melody plays like a slow waltz at a melancholy circus, the lulling music a powerful supplement to words filled with so much sadness. "Once I wanted to be the greatest," she sings, "No wind or water fall could stop me / And then came the rush of the flood / The stars at night turned you to dust."
Much more subdued than previous albums, though only in tone, Cat Power's latest contains lyrics that are just as maudlin. "Where Is My Love" softly pleads for the appearance of something lost, or perhaps something never had. While "Hate," the closest in sound to any of her previous album's songs with it's rich guitar chords, begs "I said hate me, myself and I / Said I hate myself and I want to die."
Highly touted as the return to her Southern roots, The Greatest does play upon the instrumental and vocal styling of Southern soul, largely thanks to a group of backing musicians who have played with the likes of Al Green and Booker T and the MGs. The thick molasses of her voice and the rich rhythms of each track tangle the listener in complicated compositions of depressed acceptance. It is this acceptance, so purposefully and expertly cultivated, that makes the album so powerful. Cat Power, finally secure in her sound, her message, and her performance, gives a performance so graceful that it has become her greatest.
Similar Albums:
Dusty Springfield – Dusty In Memphis
Jenny Lewis and The Watson Twins – Rabbit Fur Coat
Smog – A River Ain't Too Much To Love