At the beginning of the year when we announced the launch of the ongoing Treble 100 project, we let slip that this year is actually the 20th anniversary of Treble. (October to be specific.) Yet despite launching just in time to do so, we never got around to doing a proper best albums of 2003 list.
There's a number of reasons for that: One, we were just barely getting off the ground. For another, I was still in college and this was all an experiment that could have very well ended shortly after liftoff (credit my own stubbornness for not letting that happen). Additionally, we hadn't yet recruited that many writers, and so if anything, it might have just ended up a list of my own personal favorite albums. (In hindsight, I'm not sure why I didn't do that.)
Looking back, 2003 was a strange year—the beginning of the Iraq War, an upswing in more politically charged content from popular artists that, regrettably, was often received as being overblown or heavy handed (and look where that got us). As this was happening, indie rock was beginning to infiltrate the mainstream again, thanks in part to some notable Hollywood co-signs on The O.C. Jay-Z announced his retirement, Outkast had a massive pop crossover hit, and beneath the surface of popular music, a lot of very weird and very interesting things were happening.
We didn't really have a lot of debate over this one; we simply voted and let the chips fall where they did. Though there was one executive decision made that I won't really get into; I've already been told that learning how the sausage gets made removes the fun. But the results are some of the wildest of any list we've ever run. We've got: free improvisation, alt-country, metalcore, goth punk, grime, R&B, sludge metal, even the swan song of a late, beloved singer/songwriter. This list has the benefit of twenty years of hindsight, but some of these most certainly have some nostalgic feelings connected to them. Still, I don't doubt that were this list to be made back when we started, it would have looked much, much different. Which is what makes this fun. After all, if you don't change and evolve in two decades' time, then what's the point?
Enjoy our list of the 50 best albums of 2003.
---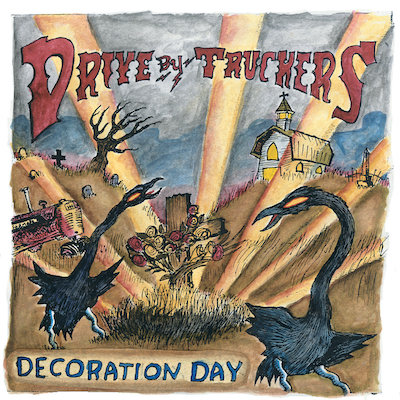 50. Drive By Truckers – Decoration Day
On Decoration Day, the Drive By Truckers' ferocious three-guitar attack didn't go anywhere. But their songwriting and arranging chops tightened, and they readily slowed down or de-electrified as context demanded: e.g., Patterson Hood's gorgeous "My Sweet Annette" or Mike Cooley's bleak country blues "Sounds Better in the Song." Story-songs like "Annette," "Sinkhole," the title track and "Loaded Gun in the Closet" showcased incredible thematic depth while retaining touches of humor. Lastly, Decoration Day introduced us toJason Isbell, whose short DBT tenure produced some of its greatest material—including "Outfit" and its immortal couplet, "Don't worry 'bout losin' your accent/A Southern man tells better jokes." – Liam Green
Listen/Buy: Bandcamp | Amazon (vinyl)
---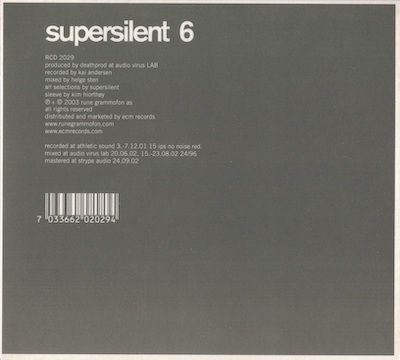 49. Supersilent – 6
A long-running and fairly prolific improvisational electroacoustic ensemble from Norway (comprising a free-jazz trio plus dark ambient producer Deathprod), Supersilent play music that's fascinating in its versatility. They're something like Autechre after a Keith Jarrett bender, or darkjazz after catching a virus—their music merges the organic and the digital in ways that can't always be easily reconciled, but sound natural together regardless. Of their 14 numbered releases to date, 6 is arguably the most natural of the bunch, a seamless and fluid journey through dissonant freakouts and haunted drones, beautifully expressive instrumentals and engrossing atmospheres. It's not jazz in the strictest sense, but the principles are much the same, the end result of the six pieces on 6 being a transcendent experience delivered via psychic, musical chemistry. – Jeff Terich
Listen: Spotify
---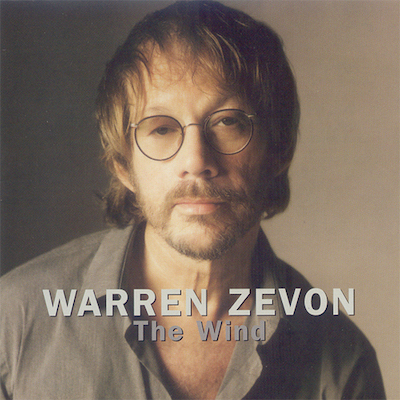 48. Warren Zevon – The Wind
Warren Zevon wrote and recorded his final album The Wind after being diagnosed with untreatable mesothelioma, and released it less than two weeks before his death at 56. No matter what it would have contained, that music would have hung heavy with the weight of a journey coming to its end, though regardless of its circumstances, it's a fitting cap on a career full of storytelling and irreverent humor. Zevon is joined by some heavy hitters: Bruce Springsteen, Ry Cooder, Don Henley and Dwight Yoakam, to name a few. And though moments like the bittersweet "Keep Me In Your Heart for a While" and his cover of Dylan's "Knocking on Heaven's Door," it's the bluesy strip-club strut of "Rub Me Raw" that shows, even when directly addressing his own illness, Zevon has a uniquely sardonic take that amounts to an exit only he could truly make. – Jeff Terich
Listen: Spotify
---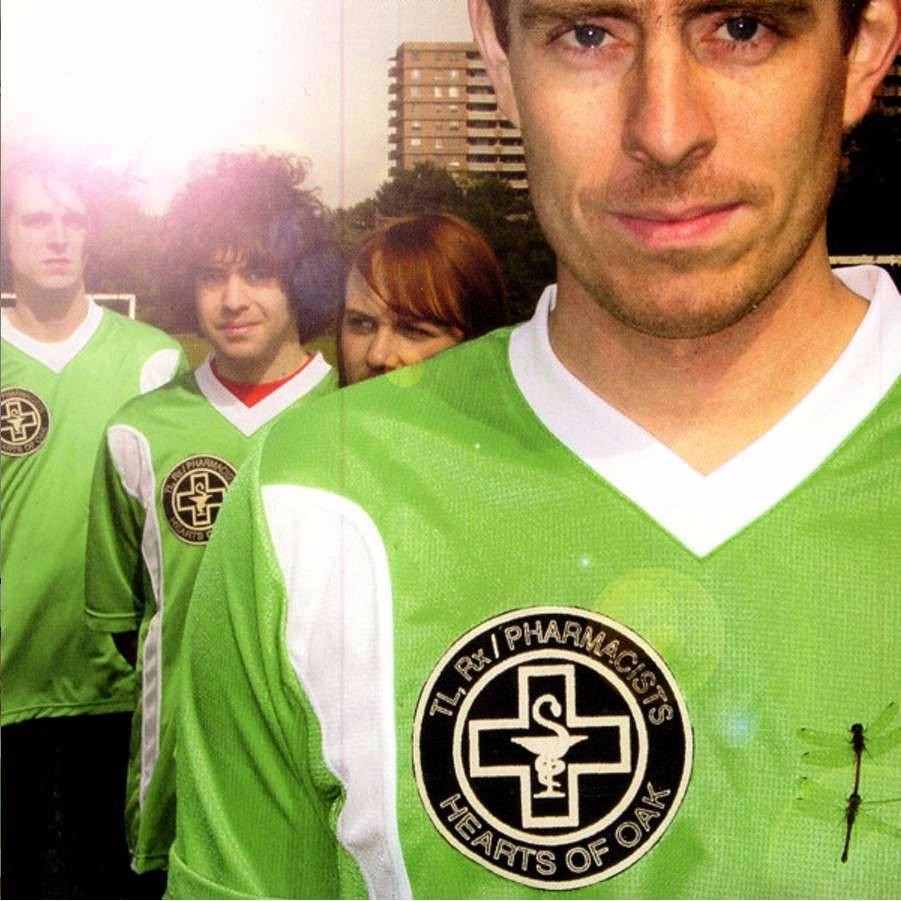 47. Ted Leo & the Pharmacists – Hearts of Oak
A politically charged power pop album that name-checks members of The Specials, draws inspiration from Thin Lizzy, The Clash and Dexy's Midnight Runners, and makes good use of both whistling and phrases like in flagrante delicto, Hearts of Oak still feels like an anomaly 20 years after its release. The third album by former Chisel frontman Ted Leo—and second stone-cold classic in a row—saw singer/songwriter and his Washington, D.C.-based group going for broke on a set of songs that reveal as much about Leo's singular talents as a songwriter as it does how impeccable his record collection must be. The band intertwines elements of punk, folk, funk, dub, hard rock and ska through songs that plea for 2-tone sounds in times of crisis ("Where Have All the Rude Boys Gone?"), take an ugly American's tour through global climes ("Ballad of the Sin Eater"), and lament the shitty coincidence of celebrating your birthday on September 11th ("The High Party"). Yeah, there's a lot happening here, but it's all so joyful and energized, even at its angriest, that you can't help but come away feeling like rock music still means something. – Jeff Terich
Listen: Spotify
---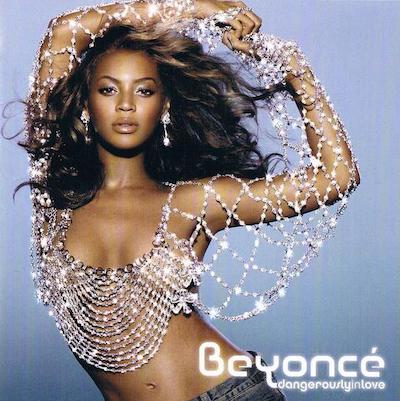 46. Beyoncé – Dangerously In Love
When Beyoncé executive-produced her solo debut, the Grammy-winning Dangerously in Love, she hadn't yet proven herself as a solo artist. But pre-Queen Bey created more hit singles than anyone expected. Fourteen genre-twisting high-energy tracks explore love and sexual freedom. The reggae/R&B-flavored "Baby Boy" features a South Asian stomp, Beyonce's beckoning tone and Sean Paul's signature dancehall raps, while "Crazy In Love" shows off Beyoncé's knack for addictive choruses. Dangerously also shows her widening vocal range. The exotic "Naughty Girl" recalls Donna Summer's "Love To Love You Baby." She turns tender with Luther Vandross for "The Closer I Get To You." "Me, Myself and I" has warmer, mellower vocals and a confident assurance that she was all she needed. Already unafraid to breach style boundaries, she breathes "I sit and wait for nobody" on "Hip Hop Star," and we haven't caught up to her yet. – Emily Reily
Listen: Spotify
---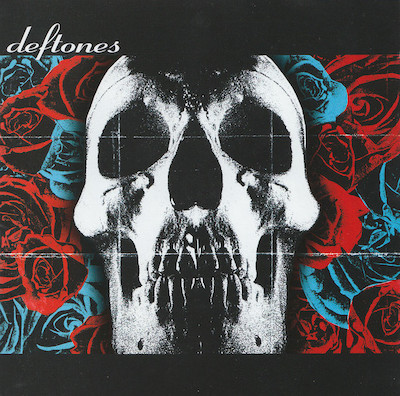 45. Deftones – Deftones
Nu-metal had taken a hearty dive into the mainstream by the early noughties, and Deftones—having already demonstrated the potential for a more sophisticated side to the genre with 2000's highly acclaimed White Pony—returned in 2003 with a record that continued this subversive tract. While other acts in the scene pressed on with their loud, aggressive, angst-ridden seething, Deftones' self-titled fourth album takes things down a notch. Through tunes like the gentle yet powerful "Minerva," or "Battle-axe," which slides with unnerving ease between delicacy and dissonance, Deftones proved that dropping the volume was not akin to dropping the intensity, and delivered a mature, complex record laden with dark emotion as sinister as any of their contemporaries. – Ed Brown
Listen: Spotify | Amazon (vinyl)
---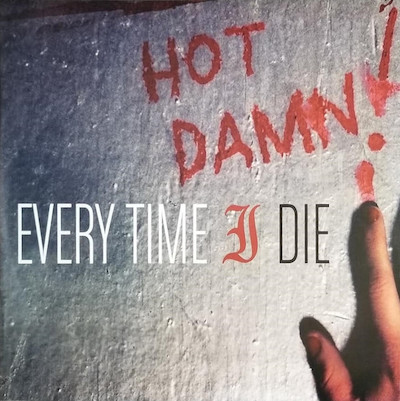 44. Every Time I Die – Hot Damn!
Before their extremely-public and frankly embarrassing implosion at the end of 2021, Every Time I Die were one of those rare bands that seemed to be only getting better with age. None of their albums, bar debut Last Night In Town (which even the band themselves admit to not liking) are anything less than awesome—a hot streak that was kicked off by the raw and outrageously-fun Hot Damn! Bolstered by the killer riffs of Jordan Buckley and Andy Williams and the verbose lyrics of frontman Keith Buckley, tracks like "Floater," "Off Broadway" and "Ebolarama" announced ETID as budding metalcore masters. Listening back to this smart, sassy and thrilling collection makes the band's eventual demise all the more sad and frustrating. – Tom Morgan
Listen/Buy: Spotify
---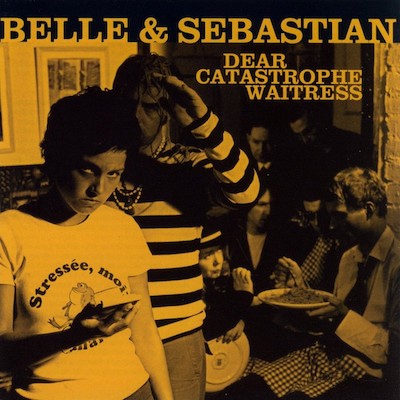 43. Belle and Sebastian – Dear Catastrophe Waitress
The pairing of Belle & Sebastian, the Scottish collective known for their quiet, twee folk and Trevor Horn, famous for his '80s-friendly productions, seemed a mess on paper. But Horn realized that Stuart Murdoch's songs were brimming with hooks that deserved to be highlighted. As a result, off-kilter tributes to venerable backstops ("Piazza, New York Catcher") and harried food-servers (the title track) prove instantly accessible. This record whizzes by on a sugar rush of irresistible melody and clever lyrics, helping to set the template for the band on their way to a wider audience and indie-pop legendary status. – Jim Beviglia
Listen/Buy: Spotify | Merchbar (vinyl)
---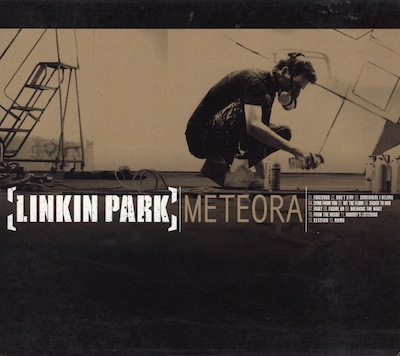 42. Linkin Park – Meteora
Written and recorded in a fraction of the time spent on their first album, Meteora delivered on every promise made by Hybrid Theory and then some. The essential style of Linkin Park remained relatively unchanged between their debut and follow up, but the band expanded and cranked up the sound as they were able to take more risks: Meteora was louder and heavier, with even more smoothly integrated programmed beats and instrumentation. But the true magic of the band was their near operatic penchant for relatable melodrama. Co-lyricists Mike Shinoda and Chester Bennington each brought personal stories and intentions to their lyrics, often trading verses with seemingly related meaning but written from very different perspectives. The ensuing conversation becomes more abstract than literal, allowing any listener to plug in their own desires to the metaphor and making it some of the most popularly cathartic music of the century. – Forrest James
Listen/Buy: Spotify | Merchbar (vinyl)
---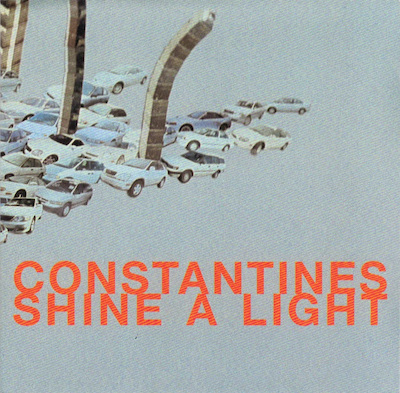 41. Constantines – Shine a Light
Guelph, Ontario's Constantines made their debut with a hybrid of Dischord-style post-hardcore and heartland rock, with songs referencing Rod Stewart hits here and spelling out the word "overdose" there. And in their downtime, the members played in a Neil Young cover band called Horsey Craze. Shine a Light, their Sub Pop debut, sharpened the focus on both extremes, making the driving punk rippers land with greater impact and giving their earnest, Springsteen-ian anthems even more heart and soul. But it's in moments like the eerie tension of the title track or the muscular stomp of "Nighttime/Anytime (It's Alright)" where they offered the greatest representation of their dynamic live presence and some of the best rock songs of that year—or any year, really. – Jeff Terich
Listen: Spotify
---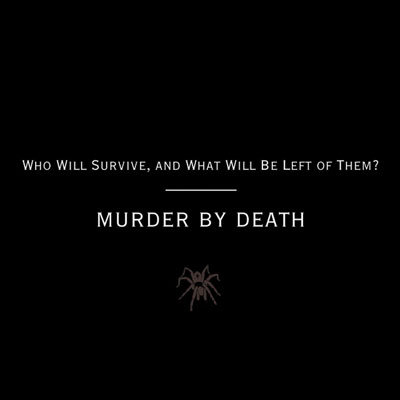 40. Murder by Death – Who Will Survive, and What Will Be Left of Them?
The unique nature of Murder by Death's second album will always make it feel like it's an overlooked classic or best kept secret, despite featuring guest vocals from both My Chemical Romance's Gerard Way and Thursday's Geoff Rickly. Yet upon its release there was not a great deal of buzz about it, perhaps because unlike the tone of most indie rock at the time, this concept album was much darker. The album tells the story of the Devil going to war with a small town in Mexico that he finds himself in. The group plays a dusty style of Americana, bringing to life creepy murder ballads back when every punk rocker with a banjo was not stepping up to the mic with this proof of whiskey on their breath. The songs span a stunning dynamic range that really raised the bar for the band, making an early album in their career for others to be measured against. – Wil Lewellyn
Listen: Bandcamp | Amazon (vinyl)
---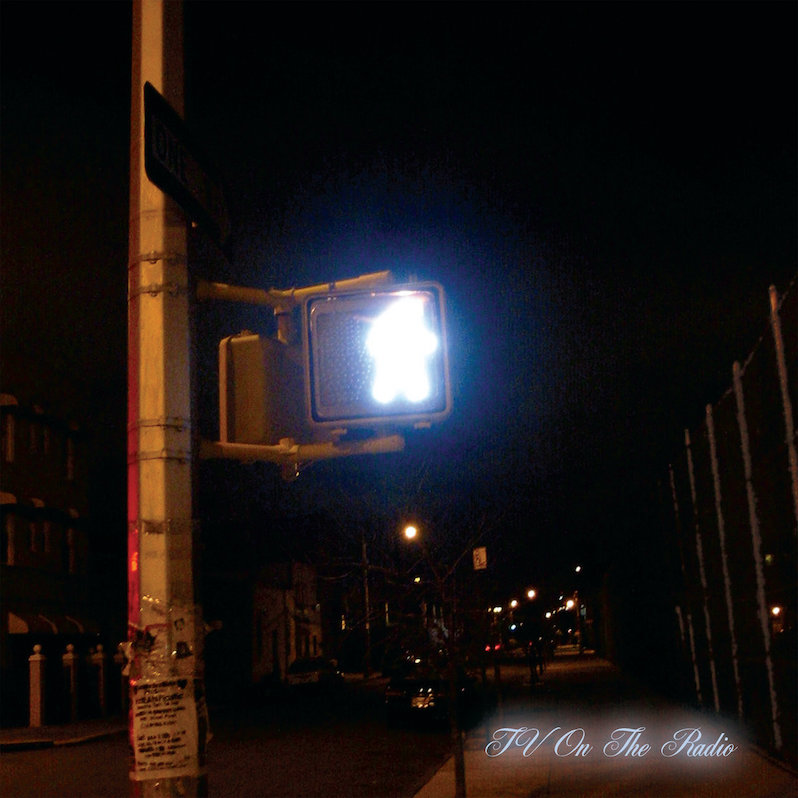 39. TV on the Radio – Young Liars
The same year that David Sitek's production credit graced one of the year's biggest indie-to-mainstream hits with Yeah Yeah Yeahs' Fever to Tell, he introduced his own band's debut EP, born of the same wild and thrilling New York scene but with its own uniquely hypnotic post-shoegaze sound. Young Liars, though brief, remains one of TV on the Radio's strongest hybrids of dense and layered sonic intensity with Tunde Adebimpe's dynamic vocals, including an a cappella cover of Pixies' "Mr. Grieves." Young Liars finds beauty and inspiration during a moment of anxiety and paranoia, with songs like the sputtering march of "Satellite" echoing the terror of September 11th and the Rumi-inspired "Staring at the Sun" intertwining death and sexual ecstasy. It feels reductive to say this was part of a new wave of rock 'n' roll; TV on the Radio definitely hit that target later on, but this still sounds like a future broadcasting just over the horizon. – Jeff Terich
Listen: Bandcamp | Merchbar (vinyl)
---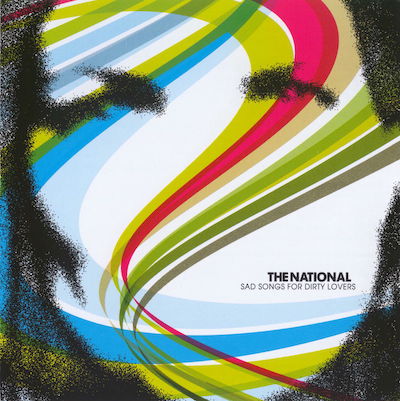 38. The National – Sad Songs for Dirty Lovers
There are a lot of things on The National's second album, Sad Songs for Dirty Lovers, that have more or less been phased out of the group's repertoire: driving post-punk ("Murder Me Rachel," "Available"), alt-country arrangements ("90 Mile Water Wall," "It Never Happened"), screaming ("Slipping Husband"). While at the time Sad Songs for Dirty Lovers had The National pegged in certain corners of music press as peers to a band like Interpol, they rarely went too long without trading lanes, their aesthetic just as steeped in Tindersticks and R.E.M.'s Automatic For the People as the catalogs of Factory or 4AD (where they'd eventually be signed). Before refining and patenting their particular brand of grown-folks melancholy, they explored the various facets of what their sound could be and stumbled upon an endlessly replayable set of eclectic, yet cohesive indie rock songs. – Jeff Terich
Listen/Buy: Bandcamp | Merchbar (vinyl)
---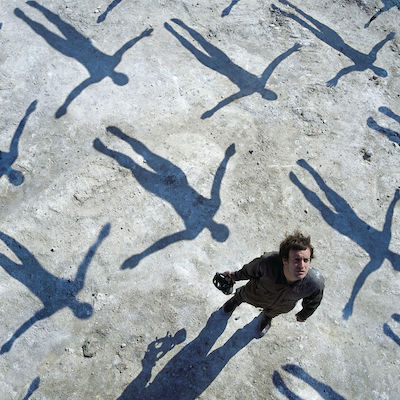 37. Muse – Absolution
Cast aside, temporarily, the (rightful) scorn of the backwards and regressive politics of the band which, by this record, had not yet begun to show. What we get instead on Absolution is a high-energy fusion of the rocky elements of Radiohead, including that signature wounded howl, the rhythmic propulsion of Rage Against the Machine and the grandiosity and pomp of prog via Queen and Supertramp. Rock has by and large died, at least in a certain mainstream sense, but Muse here represented the last gasp of a kind of aching universalism in rock music, fusing chops with emotional directness with a force that called to mind more Rush than Imagine Dragons or whatever dreck we have now. – Langdon Hickman
Listen/Buy: Spotify | Merchbar (vinyl)
---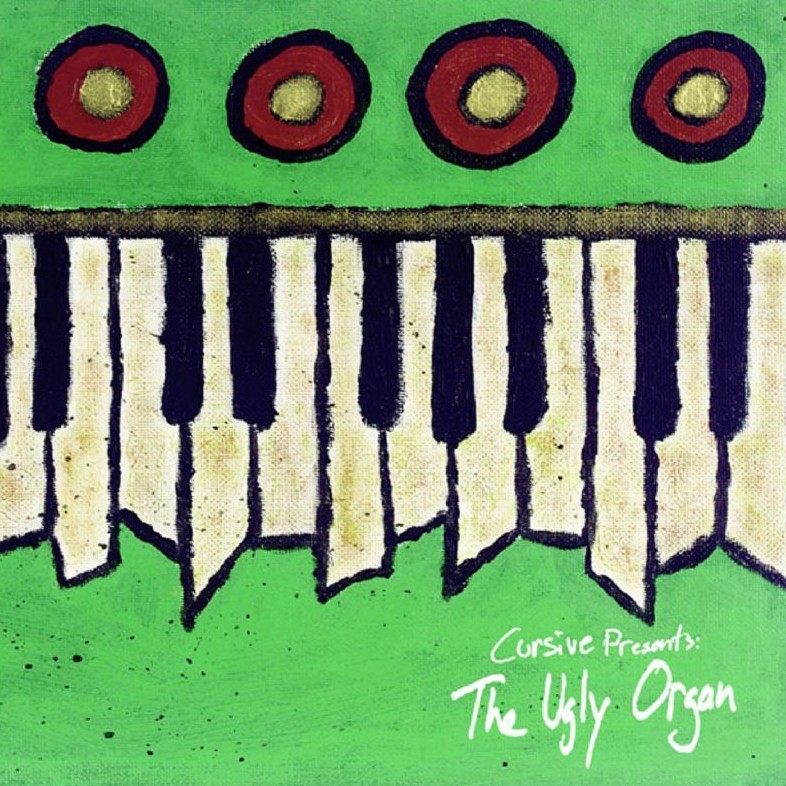 36. Cursive – The Ugly Organ
Cursive's The Ugly Organ has aged surprisingly well given its content. Tim Kasher predicted the swelling grandeur of indie rock by creating a concept album about a lovesick musician with Greek tragedy proportions. This fine maturity is largely due to Kasher's self-awareness—in which he realizes the ridiculousness of the narrative and wastes no effort to amplify it—and its bold compositions. The Ugly Organ is jagged indie rock undercut with cellos, trombones and choirs that, depending on the track, are either revelatory or hideous. It also possesses the self-aggrandizing needed to capture the feel of mid-2000s indie, a time when artists realized indie did little to represent their label backing and began developing egos. Kasher's protagonist is a joy to despise, with so-eloquent-they're-irritating lyrics like "My ego's like my stomach/ it keeps shitting what I feed it." Twenty years later, The Ugly Organist is still the most punchable man in the room. – Colin Dempsey
Listen/Buy: Bandcamp
---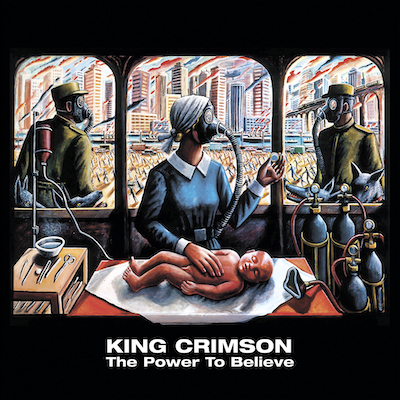 35. King Crimson – The Power to Believe
The studio swan song of the mighty and decades-spanning progressive rock group King Crimson, The Power to Believe shows exactly why they're the very best their genre ever produced. Rather than the elegiac symphonic rock of that 1969 classic, In the Court of the Crimson King, here we see terse industrial metal riding the line between two of their direct musical descendants, Tool and Meshuggah. There is a metallic ferocity and avant-garde splendor on display here that calls to mind more often records of the past 5 years than ones 20 years old. That it contains twin poles, the nightmarish instrumental "Level Five" and the achingly beautiful "The Power To Believe III," shows that this band never, ever stopped looking forward. – Langdon Hickman
Listen/Buy: Spotify | Merchbar (vinyl)
---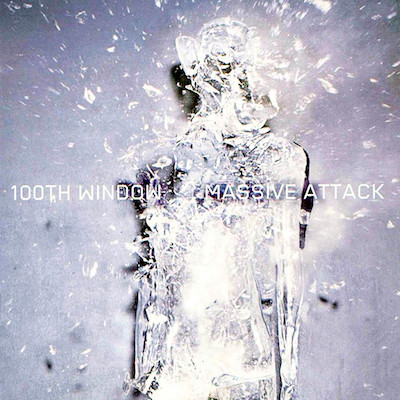 34. Massive Attack – 100th Window
Hindsight can be a blessing for albums like 100th Window, an excellent record that received mixed reviews at the time—an inevitability for any record that had the unenviable position of following their 1998 masterpiece Mezzanine. An austere and paranoid record of beautifully rendered grayscale, 100th Window trades the awe-inspiring menace of its predecessor for one that feels more like an oncoming panic attack. The group's most politically motivated set of songs by that point, 100th Window feels something like a companion to Radiohead's Hail to the Thief, but with the blazing riffs traded for a haunted array of strings. Much like on its predecessor, 100th Window finds Massive Attack in the company of a standout guest vocalist in Sinead O'Connor, whose impassioned presence makes moments like "Special Cases" even more powerful. But there's a sense of discomfort that permeates it, a sense of feeling unresolved that stands in contrast to the climactic statements behind some of their greatest works; funny how current that feels right now. – Jeff Terich
Listen: Spotify
---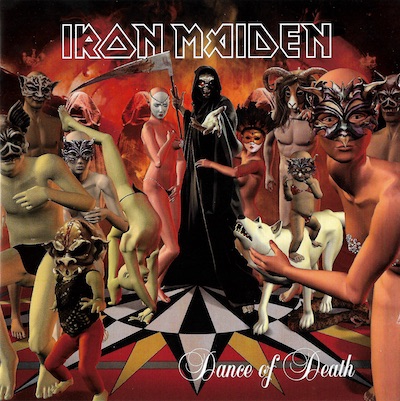 33. Iron Maiden – Dance of Death
Ignore the terrible CGI artwork—Dance of Death is top-tier Iron Maiden. The legendary metal band's post-2000 career has produced uniformly-stellar albums, of which Dance Of Death is a typically operatic and ambitious standout. Maiden possess an underappreciated knack for delving to emotional depths, something that DoD frequently channels. "No More Lies" journeys to the border lands of life and death, "Rainmaker" possesses life-affirming energy and momentum, while closer "Journeyman" is the rare Maiden ballad that properly stirs the soul. The album's true masterpiece, however, is "Paschendale." A virtuoso exercise in musical arrangement, "Paschendale" is an elegant, engrossing and deeply satisfying track, one that comfortably ranks among the finest of Maiden's many celebrated epics. – Tom Morgan
Listen/Buy: Spotify | Merchbar (vinyl)
---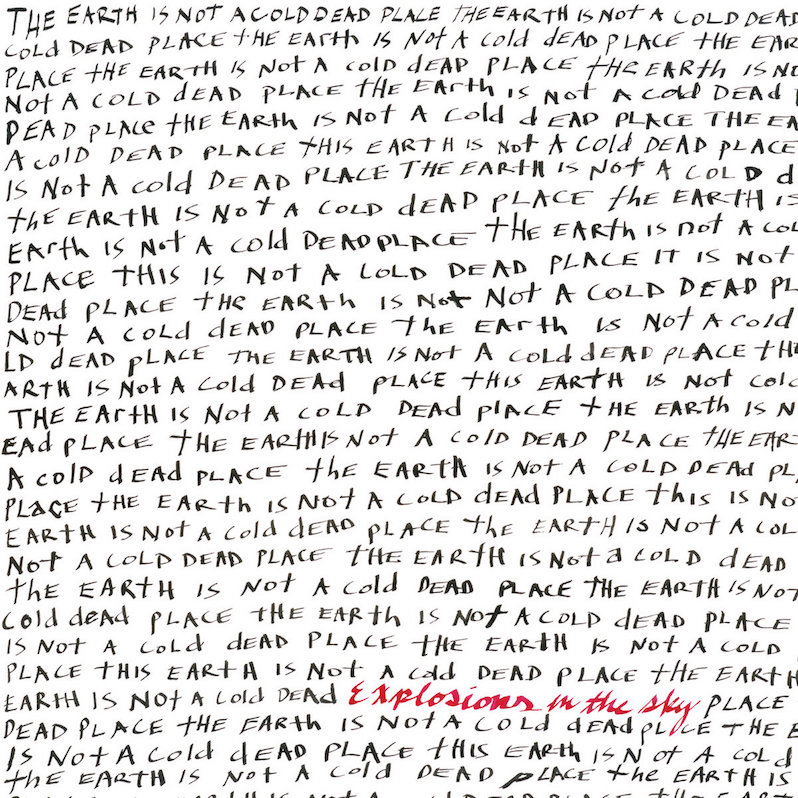 32. Explosions in the Sky – The Earth Is Not a Cold Dead Place
It can be hard, after the decades of the style, to remember just how enchanting post-rock at its peak was. The indie crowd's recapture of prog's initial impulse of making symphonic music with rock instrumentation, post-rock of this era dripped with hyper-expressive romanticism, open-hearted post-emo majesty. The Earth Is Not A Cold Dead Place is rightly regarded as one of the high-water marks of the genre's peak years in the '00s, playing out more like the soundtrack to a dialogueless film than a record given how intensely imagistic its five movements are. The opening track's title captures the album in a phrase: first breath after a coma. – Langdon Hickman
Listen/Buy: Bandcamp | Merchbar (vinyl)
---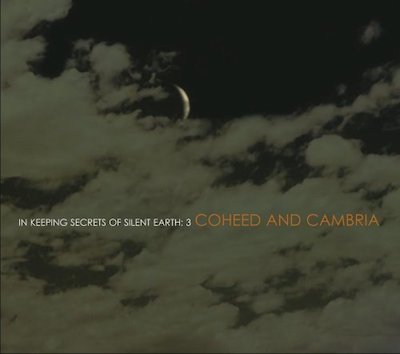 31. Coheed & Cambria – In Keeping Secrets of Silent Earth: 3
Coheed and Cambria exceeded expectations with their full-fledged step into Rush-like progressive rock, delivered with metal aggression, arriving just ahead of the height of the MySpace era when emo was beginning to become a bad word. The more grandiose riffing made the concept behind the album more apparent as they grew away from what other bands in the emo scene were doing at the time. Claudio Sanchez's nuanced vocal phrasing was the only clue that made me believe him when he said to the press that he never really listened to Rush. The pop-punk anthemic choruses were still in place to retain their fanbase as they manned their battle stations and took the ship to new star systems. – Wil Lewellyn
Listen: Spotify
---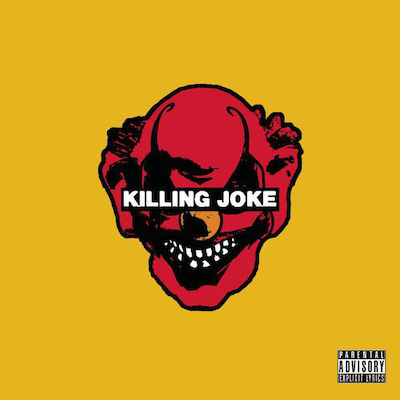 30. Killing Joke – Killing Joke
As one of the more abrasively innovative groups in British post-punk, Killing Joke adapted to the changing landscape at the end of the '80s by ultimately embracing industrial rock alongside the rise of bands like Nine Inch Nails and onetime new romantics Ministry. But after a seven-year gap between albums, the legendary group returned three-quarters intact with what was their heaviest set of songs to date. Featuring production from Gang of Four's Andy Gill and drums from Dave Grohl (burying the hatchet after the "Come As You Are"/"Eighties" dispute, it would seem), Killing Joke's 2003 self-titled album found Killing Joke not merely catching up but prompting others to follow their lead, with anthems like "Seeing Red" and "The Death and Resurrection Show" reminding everyone just how much damage the group can do. – Jeff Terich
Listen/Buy: Spotify | Merchbar (vinyl)
---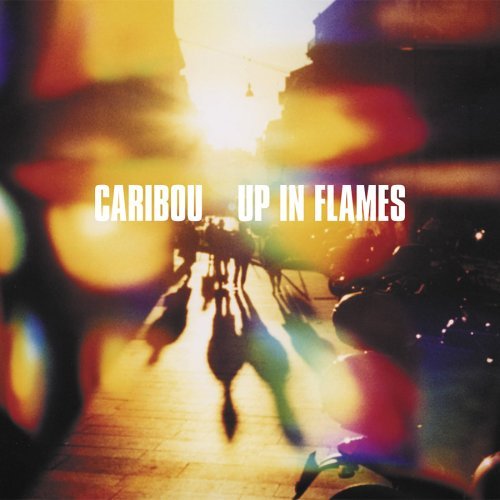 29. Caribou – Up in Flames
In 2003, Dan Snaith was still known as Manitoba, an era of his career cut short due to legal action from The Dictator's Handsome Dick Manitoba. But even though Up in Flames was technically the last Manitoba album, it feels symbolically like the birth of Caribou—the blooming of a kaleidoscopic beat-driven psychedelia following the more insular IDM of debut Start Breaking My Heart. Viewed from one angle, this is electronic music, even dance music. From another, it's something more indefinable, a rich and vibrant splash of color and light. Snaith doesn't so much reinvent electronic music as reroute it through surreal passageways and into a haze where the synthetic and the organic become blissfully indistinguishable. – Jeff Terich
Listen/Buy: Bandcamp | Amazon (vinyl)
---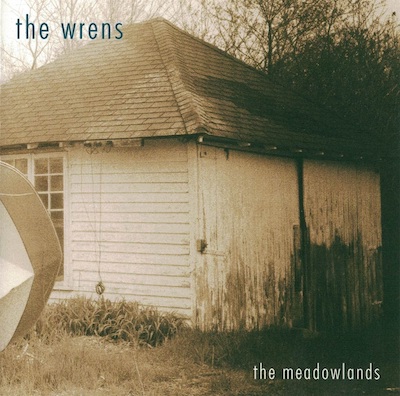 28. The Wrens – The Meadowlands
When The Wrens released The Meadowlands in fall of 2003, even then, it felt like it might be the last album they'd ever release. An epic albums of endings, regrets, fits and starts, sighs and ultimatums, The Meadowlands drips with bitterness and defeat. At the time it was their longest gestating set of songs, and there's a level of drama and grandeur to the New Jersey indie rock outfit's dirges of disenchantment, which contain their strongest melodies and most cutting turns of phrase alike: "You got what you want/I wanted you/But I'm over that now"; "Go thank yourself for nothing/It's really all you're good for"; "Greener grasses fade from where you wind up." Broke and brokenhearted, the group poured their frustrations into a career-defining work that's masterful in its ambition and brutal honesty. They never followed this up for reasons too numerous to mention here, but as unintentional final records go, it's one gloriously disillusioned masterpiece. – Jeff Terich
Listen: Spotify
---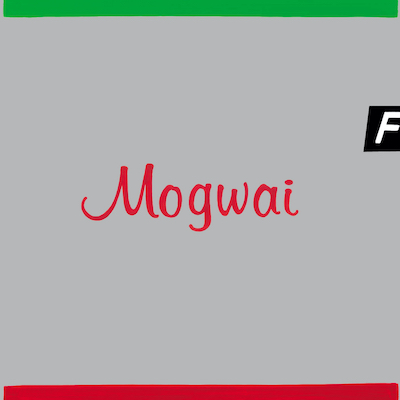 27. Mogwai – Happy Songs for Happy People
As post-rock continued its slow ascendency in the early 21st century, few bands did it better than Mogwai. On this fourth album, Happy Songs for Happy People found the celebrated Scottish group reassessing their sound and embracing synthesizers in fascinating ways. Their familiar quiet-loud-quiet-loud format found itself slyly replaced with more intricate and orchestral flair. Instead of aiming for an ever-increasing series of mountaintop experiences, the band pursued more wide plateaus and dreamy vistas. The result was an immaculate album that revealed its power via restraint and nuance. – Adam P. Newton
Listen/Buy: Bandcamp | Amazon (vinyl)
---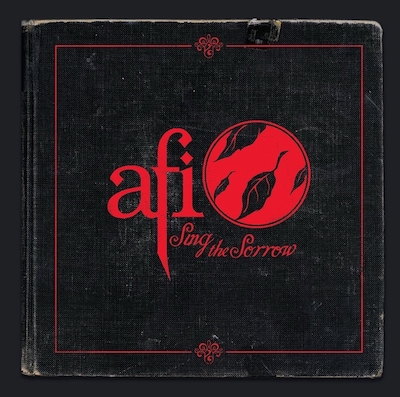 26. AFI – Sing the Sorrow
Having spent the '90s working through a classic punk sound and experimenting with a few more theatrical touches as they approached the millennium, Sing the Sorrow saw AFI burst into the mainstream, with a passionate flexing of their well-honed hardcore muscles alongside a healthy dollop of dark, brooding, goth-rock melancholy. The band surround their rage with a kind of glittering despair that manages to be genuinely somber without remotely letting up on any of that life-affirmingly snotty pop-punk angst. It's a tricky balance, but the result is an album that is not just moody and atmospheric, but outrageously fun to boot. – Ed Brown
Listen: Spotify | Turntable Lab (vinyl)
---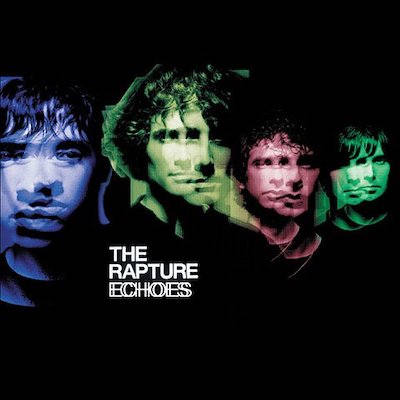 25. The Rapture – Echoes
With a lot of convincing from Tim Goldsworthy and James Murphy of the upstart production crew DFA, The Rapture became one of the first acts from the Meet Me in the Bathroom era to straddle the fence between wildly flailing post-punk revivalism and the start of what would broadly become indie-dance. Luke Jenner's quavering yelp would evoke a lesser Bowie ("Open Up Your Heart") and Robert Smith ("Heaven") in equal measure across the New York City band's debut album, but their vintage-synth dancefloor workouts like "Olio" and "I Need Your Love" worked hand-in-hand with the unbridled funk squeal of "House of Jealous Lovers" to resuscitate the kind of dance-punk that rappers used to sample. – Adam Blyweiss
Listen: Spotify
---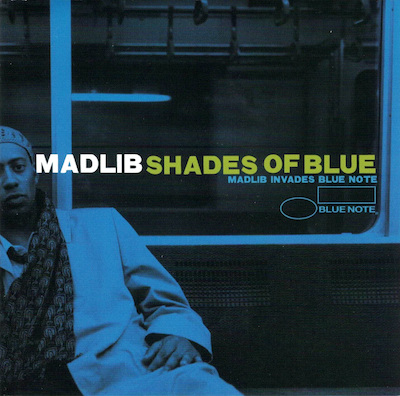 24. Madlib – Shades of Blue
Blue Note Records entered a strange era following their 1980s revival. Most of their releases pursued a more popular, commercially savvy sound, veering away from the label's jazz roots. But in 2003, the label found a way to straddle two directions at once. Thanks to Blue Note's A&R man at the time, Eli Wolf, Madlib was granted access to the label's vaults, birthing a record that both rejuvenated their back catalog and engaged with contemporary sounds. Shades of Blue—with its groovy remixes and reinterpretations of both jazz classics and lesser-known gems—remains a highlight of instrumental hip-hop. – Noah Sparkes
Listen/Buy: Spotify | Merchbar (vinyl)
---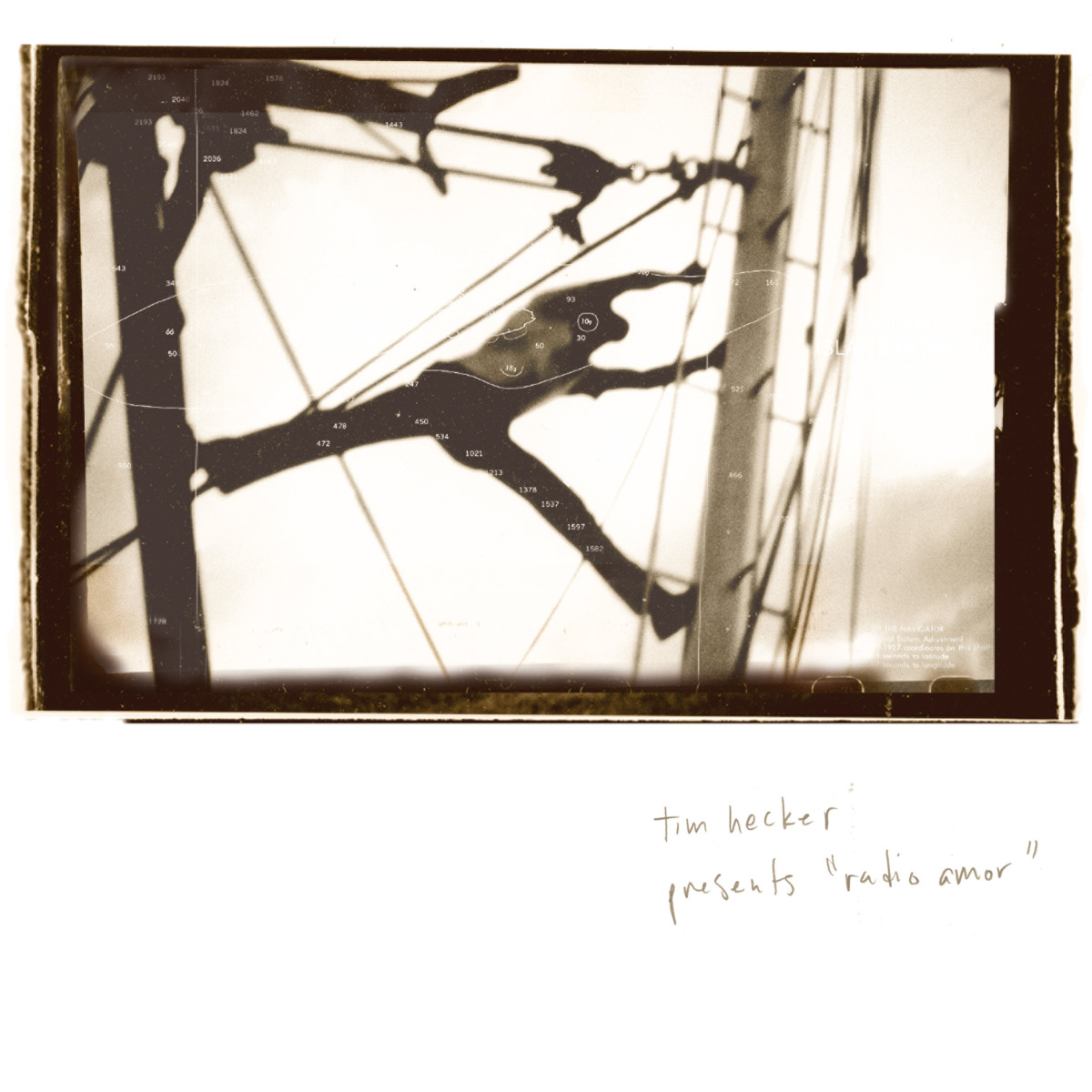 23. Tim Hecker – Radio Amor
The inspiration for Tim Hecker's Radio Amor came to him via simple means, the Canadian producer seeing a picture of a commercial fisherman on his vessel and building an immersive sonic creation via that basic foundation. It's only within the first few tracks of Radio Amor, Hecker's sophomore album, that any reflective glimpse of a workaday sea voyage emerges. Within only a matter of a handful of tracks, Hecker pulls his focus out of the sunlight and sea air and into the abrasive depths, Radio Amor gradually but naturally becoming a work of hypothermic darkness and isolation. It's beautiful in even its least welcoming passages, the 10-plus-minute "Azure Azure" floating in agonizing grace. It's neither Hecker's most dissonant work nor his least approachable, but the one where you can feel the chill deep in your bones. – Jeff Terich
Listen/Buy: Bandcamp
---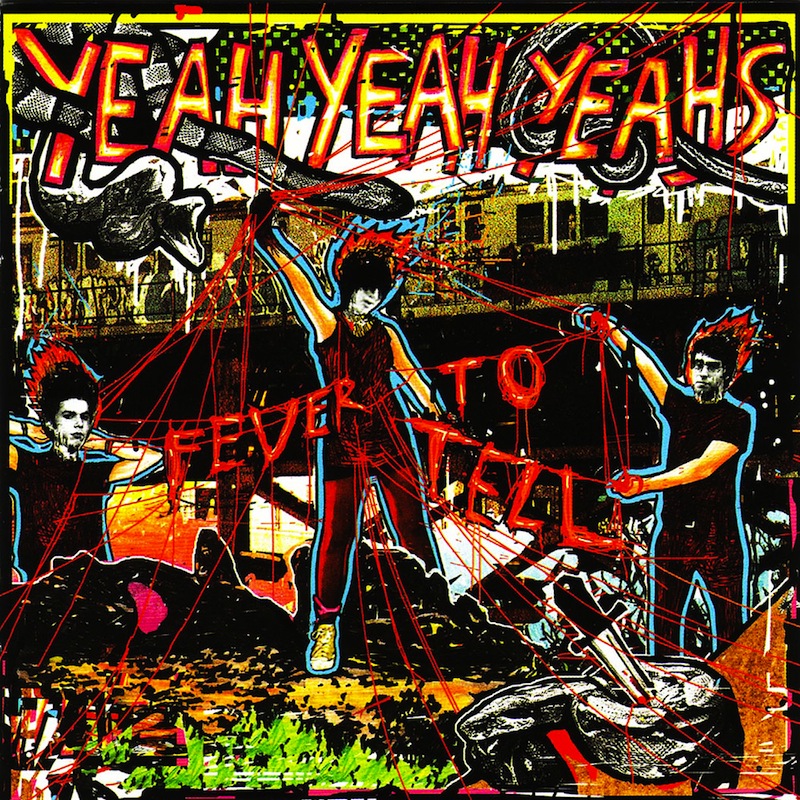 22. Yeah Yeah Yeahs – Fever to Tell
Garage/punk revivalists Yeah Yeah Yeahs mined their "trashy, punky, grimy" identity through Karen O's college exposure to avant-punk and energized it with Nick Zinner's woozy monster riffs. The result, Fever To Tell, their full-length debut, mixes rockabilly, garage, post-punk, and art punk, and is primed with their most heated, thrilling music. Three songs are packed tight: The decadent "Rich"; "Black Tongue," part X-rated moans and part indie-punk juggernaut; and "Date with the Night," which features Karen O's vocal gesticulations simulating orgasm, Zinner's strip-tease guitar and Brian Chase's funky percussion. The fearless O is a master of softly spoken ballads and bloodthirsty shrieks. She makes lines like "both thighs squeeze tight" rupture with sound. Though she can sear through the thick din of the band's stompy beat, the emotionally gripping drone of "Maps" took them viral instead. – Emily Reily
Listen: Spotify | Amazon (vinyl)
---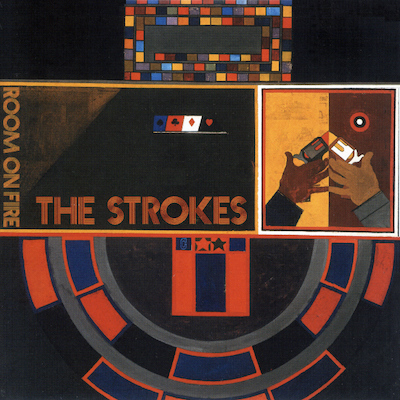 21. The Strokes – Room on Fire
The Strokes gripped the century's earliest poisoned chalice: lose critics and remake Is This It, or ditch the guitar-slinging cool they'd re-catapulted into the mainstream? They did both! Room On Fire polished their plucky simplicity, added Nick Valensi's mistaken synth leads to "12:51" and throat-screamed on "Reptilia," boasting that whippersnapper riff. Snogging in toilets later marked another cultural notch for the New York scene while Julian Casablancas drew even closer to his complex crooner inspirations with "Under Control," a tender breakup anthem best showcasing the band's art of restraint. Ironically the ember glow following the debut's spark, the record has gotten its due reflective praise, not that their nonchalance ("You Talk Way Too Much") indicates they cared so much. – Elliot Burr
Listen/Buy: Spotify | Turntable Lab (vinyl)
---
20. The Mars Volta – De-Loused in the Comatorium
Crafting a legendarium with a debut isn't easy. Being in post-hardcore demigods At the Drive-In may have helped Omar Rodríguez-López and Cedric Bixler-Zavala, but by recruiting Flea and John Frusciante, employing Latin-tinged sensibilities and Storm Thorgersen's unpleasant sleeve art, they leveled up their baffling, jagged-edged frenetic energy. De-Loused is a dizzying spell that explodes from "Inertiatic ESP"; Jon Theodore's stylish pummeling ("Eriatarka") acts as one of prog's greatest drum spectacles while "Drunkship of Lanterns" is a poppy call-and-response free jazz romp unlike much else. Its entire story based around a drug-onset coma (co-penned by late sound technician Jeremy Ward) makes for scatterbrained initial listening, but here the troupe housed their catchiest eggs in one thrilling basket. – Elliot Burr
Listen/Buy: Spotify | Turntable Lab (vinyl)
---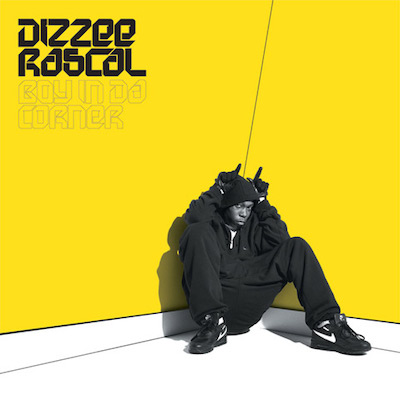 19. Dizzee Rascal – Boy in Da Corner
No matter how often I read it, I'm incapable of comprehending how Dizzee Rascal possessed the nous and vision to self-produce his landmark debut between the ages of just 16 to 18. Twenty years on, the remarkable Boy in da Corner remains one of the most futuristic albums in the whole rap pantheon. From the in-your-face bass of "Stop Dat" and "I Luv U" to the harsh minimalism of "Sitting Here" and "Jezebel," Dizzee Rascal's debut is as timeless as it is effortlessly experimental. There's a great quote in Michael Cox's authoritative history of the grime genre Inner City Pressure where Dizzee cites his observation of London's Canary Wharf skyscrapers from his East London home as a formative memory of his youth. Boy in da Corner reflects this vision—cold, alien and undeniably spectacular. – Tom Morgan
Listen/Buy: Spotify | Amazon (vinyl)
---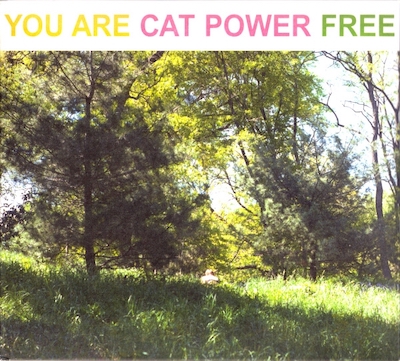 18. Cat Power – You Are Free
Between rendering one of the most famous rock 'n' roll songs essentially unrecognizable on 2000's The Covers Record and going full Dusty Springfield on 2006's The Greatest, Chan Marshall struck up an unlikely partnership with a pair of grunge icons on 2003's You Are Free. Between stints lending his talents to Queens of the Stone Age and Nine Inch Nails records (as well as another one on this list), Dave Grohl lends some rhythmic muscle to standout rockers "Speak for Me" and "He War," while Pearl Jam's Eddie Vedder lends added pathos to the emotional, country-tinged ballad "Good Woman." But it's not so much the personnel that makes You Are Free as the approach; where previously Cat Power records mostly comprised stripped-down singer/songwriter arrangements with occasional, sparse backing (like the Dirty Three collabs on Moon Pix), here Marshall tries just about everything: gospel, country, drum-machine punk, soulful piano ballads and haunted blues. Though it's arguably her most diffuse set of songs, it's equally her most immediately striking, performed with soul, conviction and an occasional friend to help kick things into higher gear. – Jeff Terich
Listen/Buy: Spotify | Merchbar (vinyl)
---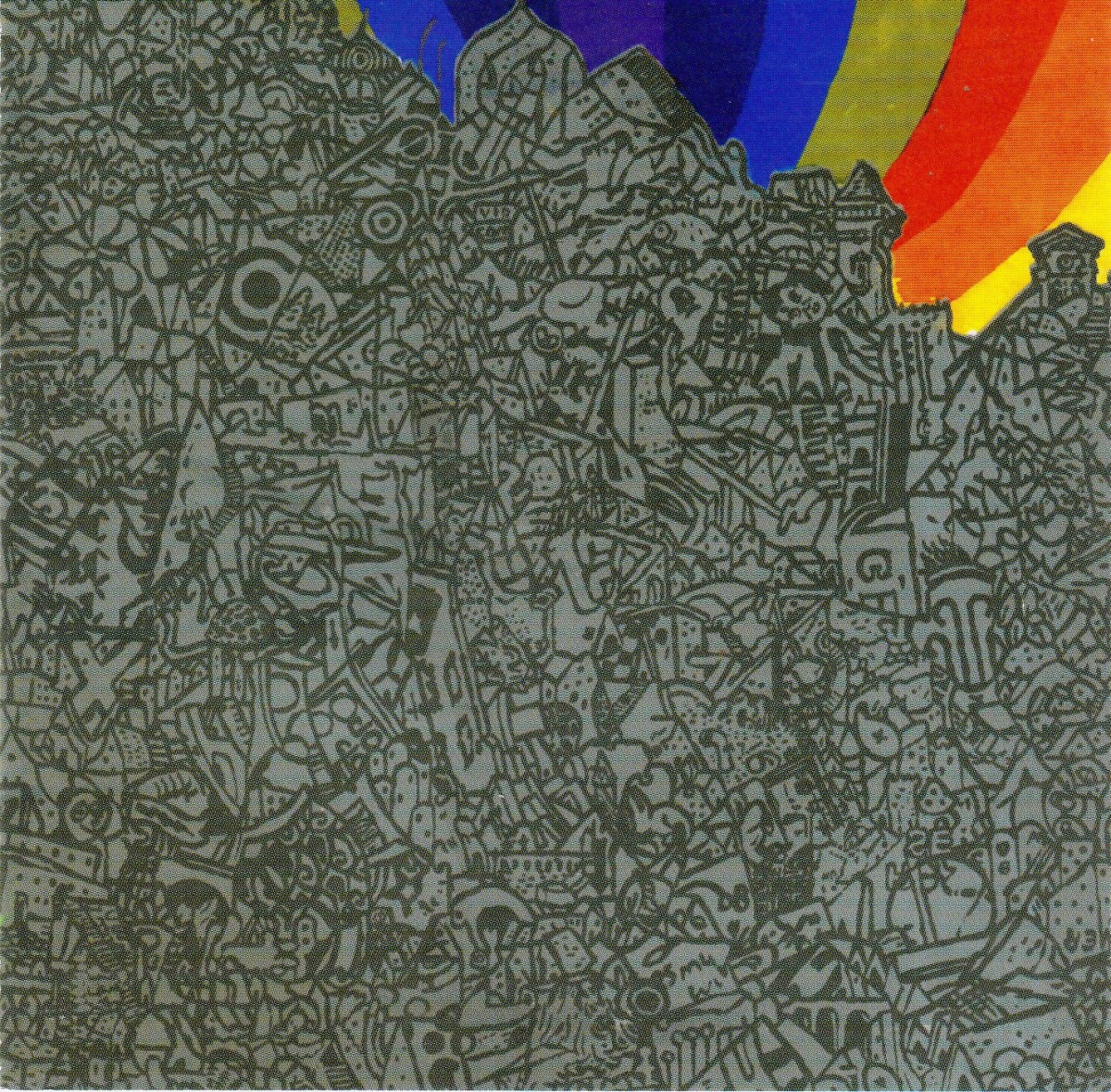 17. Lightning Bolt – Wonderful Rainbow
Even if Lightning Bolt's Wonderful Rainbow weren't one of the best albums of 2003, it'd be a pretty fierce contender as one of the loudest. As people were re-learning to love guitars again through garage rock revival acts and a newly invigorated New York rock scene, this bass-drums duo from Rhode Island were pushing the limits of what you can do without a guitar. Their second album Wonderful Rainbow is one explosive blast of energy after another, bringing an avant garde sensibility to noise rock channeled through a colossal din. Come for the eye-bugging moments of cacophonous power, stay for the inevitable feeling of triumph that arrives at the end of each of these booming epics. – Jeff Terich
Listen/Buy: Bandcamp | Merchbar (vinyl)
---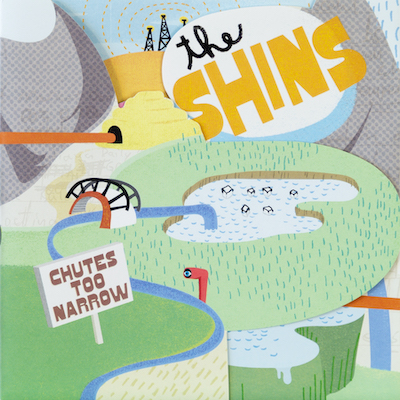 16. The Shins – Chutes Too Narrow
The Shins released Chutes Too Narrow just three months before their music would be featured heavily in the film Garden State. The timing was ideal, as the increased exposure meant that fans were directed to a record full of James Mercer's twisting melodies and inventive rhyme schemes. Songs like "Kissing The Lipless" and "Saint Simon" were intricately structured, but when Mercer rose into his highest register to belt, the emotions are potent. Rising to their moment, The Shins closed out the album with the ambling alt-country of "Gone For Good" and the arty folk of "Those To Come," giving their suddenly-burgeoning fandom a little bit of everything. – Jim Beviglia
Listen/Buy: Bandcamp | Merchbar (vinyl)
---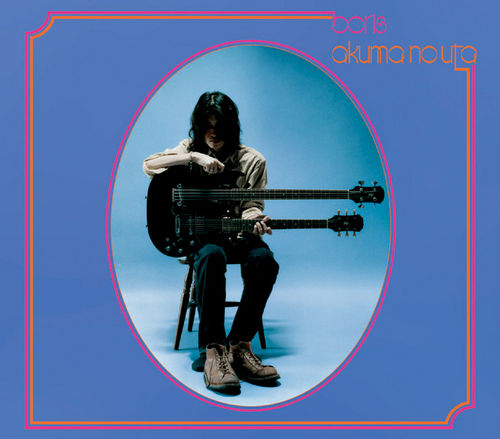 15. Boris – Akuma No Uta
For the first few years of their existence, Boris operated almost as two separate bands: One, a purveyor of heavy, brooding drones; the other, a blazing trio specializing in their own self-coined brand of "heavy rocks." Akuma No Uta, one of two albums released in 2003, found the Tokyo band merging the two ideas into a compact and cohesive album, delivering what was at the time their most eclectic set of sounds in just six songs: Two three-minute rippers, two sprawling psych epics, and almost spiritual drones to open and close the album. It flows like a live set and wastes no time as the band transition seamlessly from bluesy freakout to Ron Asheton amplifier worship, showcasing a maturity and growth that elevated them from distortion-obsessed avant gardists to one of the best heavy bands in the world. – Jeff Terich
Listen/Buy: Bandcamp | Merchbar (vinyl)
---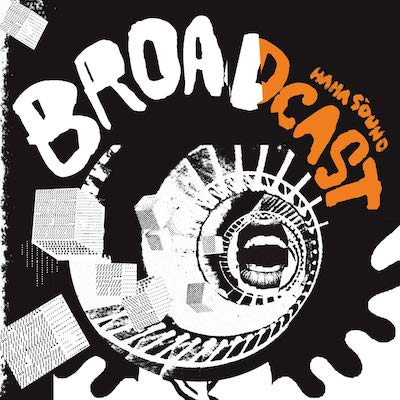 14. Broadcast – Haha Sound
At times, when listening to Broadcast's Haha Sound, I think to myself: This is timeless. But then I think of all the music from different times it makes me think of. I go back to mid-century psychedelia, British folk, French yé-yé, then the song I'm listening to lights on a churning groove, and I think krautrock. There's a constant feeling of No, that's not quite it when trying to pin down Haha Sound; there's a sense of play, even mischief about the album. The point here is that this record is not so much timeless as it is time-traversing, always shifting—or, perhaps it's that, if Haha Sound feels timeless, it's because of its capacity to be not of this moment but of so many moments throughout music history, all the while maintaining its horizon-oriented restlessness. This album evokes the listener's nostalgia, certainly, but it is not purely nostalgic at its core. – Tyler Dunston
Listen/Buy: Bandcamp | Turntable Lab (vinyl)
---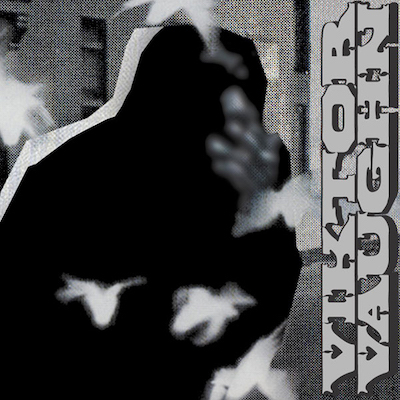 13. Viktor Vaughn – Vaudeville Villain
Few artists have as remarkable a run as MF DOOM had in the early 2000s. One year before the release of his cult-classic Madvillainy, the masked emcee released two similarly masterful, loosely conceptual LPs, each under their own aliases. Where Take Me To Your Leader indulged in the antics of the monster movie, Vaudeville Villain's time-traveling protagonist arrived replete with eerie sci-fi sonics and sleazy comic book escapades. The beats moved with ease from R&B bliss (the hilarious "Can I Watch?") to twisted futurism ("Raedawn," "Popsnot") to celebratory bombast ("Saliva"). Like a great crime novelist or comic book artist, DOOM crafted worlds to lose yourself in. Vaudeville Villain remains a glorious addition. – Noah Sparkes
Listen: Spotify | Amazon (vinyl)
---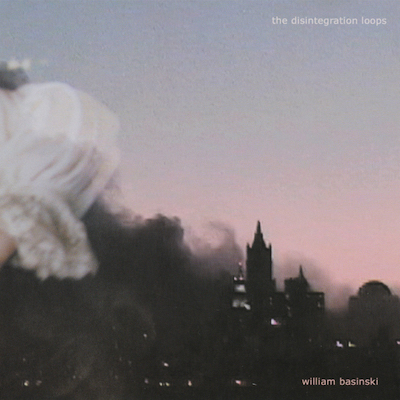 12. William Basinski – The Disintegration Loops (I-IV)
It's a simple enough concept: loop and capture the sound of brittle old tape until it falls apart. How do you elevate it? Start with the sounds themselves, which experimentalist William Basinski had in spades, sad and meditative passages lifted from orchestral and easy listening music. Stretch them out to extraordinary lengths of 10 minutes, 20, 60. And in what context do you place the results? Great tragedy, as it turns out: The end of Basinski's study in gradual catastrophic decay coincided with historically massive and immediately catastrophic decay, namely the terror attacks of September 11, 2001. Witnessing the fall of the World Trade Center turned his disintegrating loops, released in four volumes starting with the first in 2002 and the next three released throughout 2003, into a sonic eulogy—unfortunate and inadvertent, yet timely, stately, and appropriate. – Adam Blyweiss
Listen/Buy: Bandcamp
---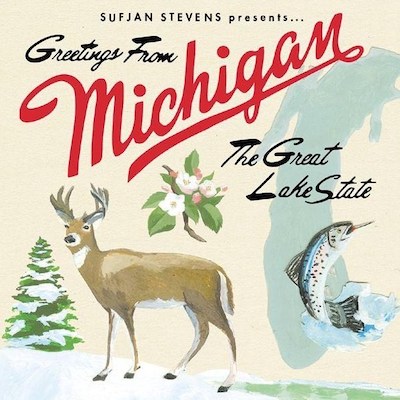 11. Sufjan Stevens – Michigan
At the time, it sounded too ambitious to be true—which is exactly what it turned out to be. Still, Sufjan Stevens' 50 States Project was a good hook at the time and produced two incredible albums (three if you count the Illinois outtakes collection, The Avalanche). For all its board-of-tourism kitsch, however, Michigan is anything but a gimmick, its songs steeped in childhood memories, the quiet drama of everyday people, and a delicate melodic beauty. Its winking cleverness is counterbalanced by moments of emotional weight, like the gorgeous "For the Widows of Paradise, for the Fatherless in Ypsilanti," with various moments in between influences from Stereolab, Dave Brubeck and Steve Reich. Of course Stevens wasn't going to do another 48 of these (though he has released a lot of music since then), but the promise of something absurd made a legend out of a strange and affecting art-folk album about small towns in the midwest. – Jeff Terich
Listen/Buy: Bandcamp
---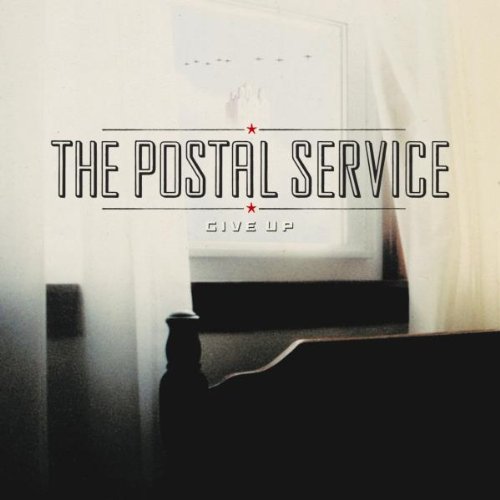 10. The Postal Service – Give Up
Give Up is an unlikely synthesis from two very different artists: Death Cab for Cutie frontman Ben Gibbard and electronic musician Jimmy Tamborello, aka Dntel. To make the record, the pair sent each other music via snail mail (hence, The Postal Service), and there's something in its mood that evokes that wistful distance. Always Apollonian, Gibbard's singing is especially airy here, and Tamborello's flitting electronic whispers are a more natural complement to his voice than Death Cab's indie rock palette. Gibbard's lyrics, too, are charmingly kitschy and comforting. We may never get another Postal Service album, but Give Up is a relic worth returning to again and again. – Casey Burke
Listen/Buy: Bandcamp | Turntable Lab (vinyl)
---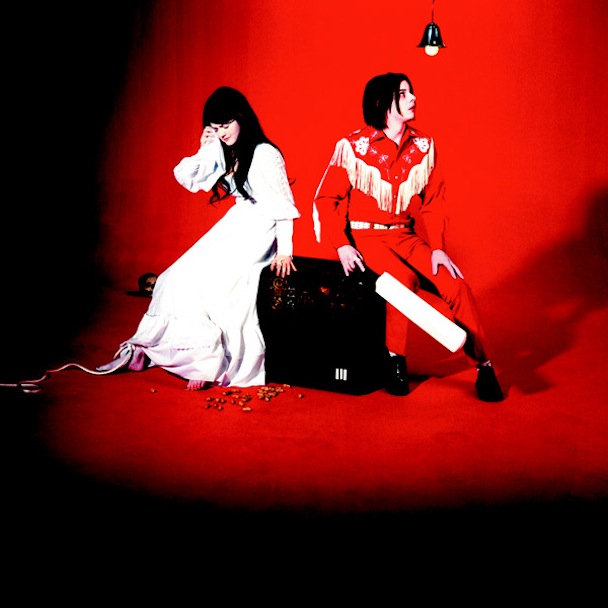 9. The White Stripes – Elephant
On Elephant, Jack White provocatively took a "back to basics" approach to an extreme, writing without a computer in sight and recording on antiquated equipment. That ideal influenced the music itself as well, as he squeezed a huge range of sound out of the electric guitar alone, set against Meg White's sparse but decisive drumming. Elephant is The White Stripes' most wide ranging and also refined sound: within the first two songs we get one of the most prolifically circulated rock riffs of the 21st century and then some of the quirkiest anti-pop to ever get rejected from radio play. By the time they made their fourth album The White Stripes had already dominated and transcended the garage rock revival scene of Detroit, and Elephant marked their transition from groundbreakers to role models, leading a new wave of rock 'n' roll. – Forrest James
Listen/Buy: Spotify | Turntable Lab (vinyl)
---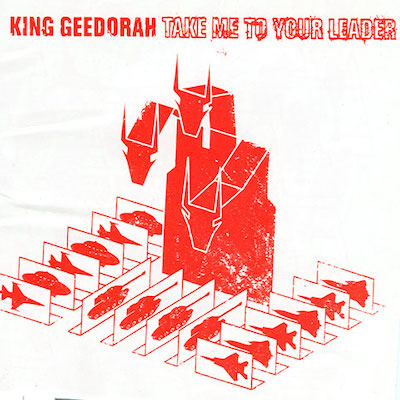 8. King Geedorah – Take Me To Your Leader
In 2003, MF DOOM was something of an anomaly in hip-hop—a character more than a personality, an enigma above all. He had about as many aliases as every Wu-Tang member combined, and an entire career in the early '90s that few at the time even knew about (it comes with the territory when you perform in a mask). That year alone he released two of the best, weirdest, most animated records in rap, one of which saw taking the role of producer. Yes, DOOM raps here—most notably on "Anti-Matter" alongside fellow emcee of mystery Mr. Fantastik—but it's his way with beats and samples, clever bits of Godzilla dialogue, laid-back soul-jazz and police-procedural-theme guitar licks that transform Take Me to Your Leader from comic strip escapism to three-dimensional experience. – Jeff Terich
Listen/Buy: Bandcamp | Turntable Lab (vinyl)
---
7. Four Tet – Rounds
The third full-length album released as Four Tet, Rounds serves as a high water mark in Kieran Hebden's career. The ten-track stunner showcases a disciplined and inventive producer with a keen ear for samples, flow, and energy. It fuses his love for hip-hop pacing and jazz skronk with a folk musician's appreciation for dynamics. A tight 45 minutes in length, this album still feels as visionary 20 years later—immersive, organic, and intimate while possessing the rarest quality of music in the IDM-sphere: it encourages listeners to get up and dance. – Adam P. Newton
Listen/Buy: Spotify | Merchbar (vinyl)
---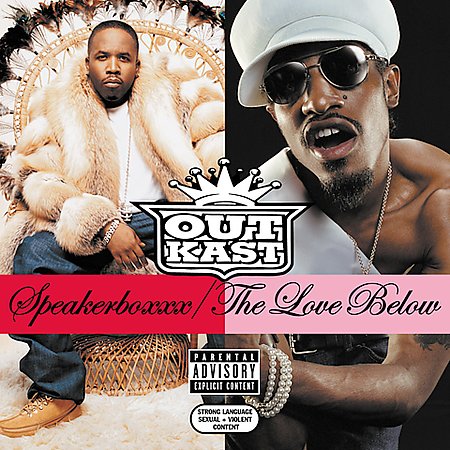 6. Outkast – Speakerboxxx/The Love Below
Speakerboxxx/The Love Below works because of its schizoid unpredictability. On the macro level, Outkast's fourth LP is really two very different albums marketed as a massive double: Big Boi's glossy P-funk Speakerboxxx and Andre 3000's more experimental neo-soul odyssey The Love Below. On the micro level, every track is packed with sonic surprises, from the tempo-lurching "GhettoMusick" to "Hey Ya!", one of the strangest pop songs to define a generation. Speakerboxxx/The Love Below is the sound of a duo known for seat-of-your pants hip-hop maximalism somehow managing to redefine it again. – Casey Burke
Listen/Buy: Spotify | Merchbar (vinyl)
---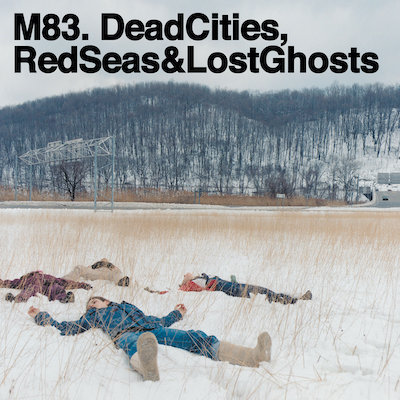 5. M83 – Dead Cities, Red Seas and Lost Ghosts
Anthony Gonzalez never lost sight of M83's roots, even after nostalgic, heart-on-sleeve synth-pop anthems usurped electro-shoegaze instrumentals as their stock in trade. Yet he'll likely never release another album like Dead Cities, Red Seas and Lost Ghosts again. For one, M83 at the time was a duo, comprising Gonzalez and partner Nicolas Fromageau. But the glorious haze of the album only hints at a monster single like "Midnight City" in the vaguest sense, instead driven by melancholy pieces that steer between ambient stillness and soaring, emotional moments like "Run Into Flowers," one of the few highlights here that isn't an instrumental. It's less an album of overflowing teenage feelings than that of a robot learning how to love while fighting off cascade failure in the process. – Jeff Terich
Listen/Buy: Bandcamp | Turntable Lab (vinyl)
---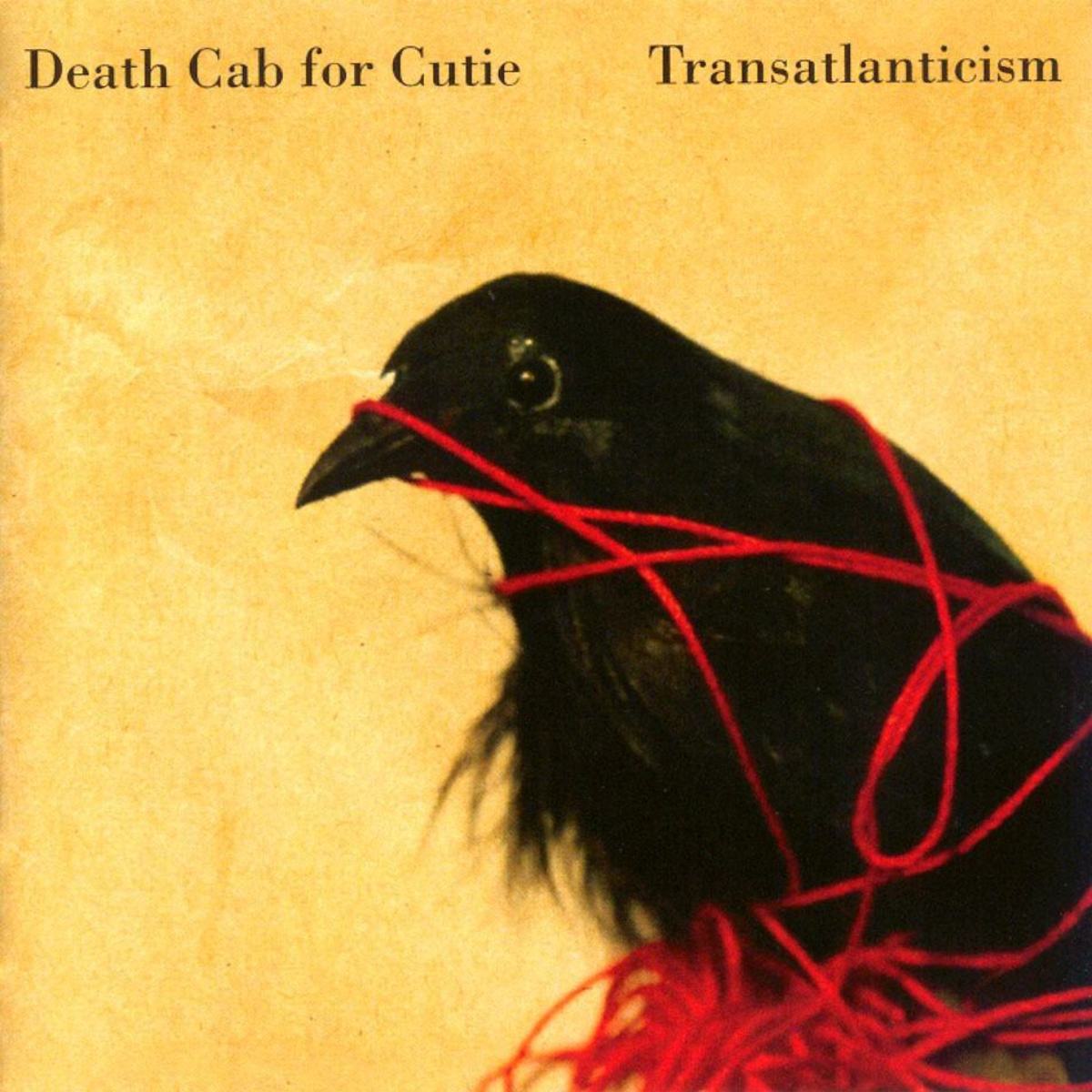 4. Death Cab for Cutie – Transatlanticism
Death Cab for Cutie's Transatlanticism added new textures to the ever-evolving landscape of sounds that roughly fell under the umbrella of "emo." Droning guitars gave way to sparser arpeggiated riffs, but the emotional punch remains, aided by Ben Gibbard's poetic lyrics. Transatlanticism is a concept album, each song centering around themes of long-distance romance. The music is often trancelike, with Gibbard's melodies weaving patiently about the chords, such as on the seven-plus-minute title track. It's this sparseness of the music and the ambiance itself that echoes the album's concept, completing the band's artistic vision. With this album, Death Cab began its separation from the genre it helped to develop, inspiring other indie artists to explore new beats and sounds. – Chad Gorn
Listen: Spotify | Amazon (vinyl)
---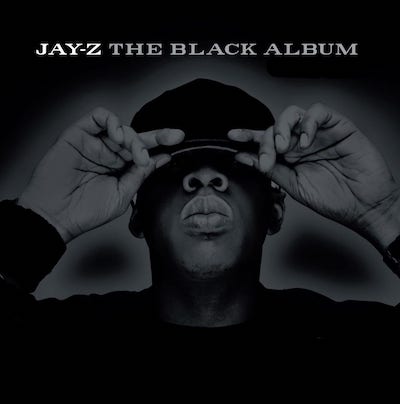 3. Jay-Z – The Black Album
The Black Album was Jay-Z's "The Last Dance" in a couple ways: he'd been to the top of the mountain and had little to prove, and, of course, it didn't actually turn out to be the end of his career. It's a common refrain at this point that no one really believed The Black Album would be his last record; even Jay-Z alludes to Michael Jordan's return after his first retirement. But the album doesn't hold up simply because of the narrative or the self-mythologizing. While the record has a range of stylistically distinct producers, the whole thing manages to flow while still accentuating the variety on display in specific moments—from the iconic Timbaland beat on "Dirt Off Your Shoulder" to the Max Romeo sample on "Lucifer" to the tactility of the "Justify My Thug" beat. As Jay-Z said regarding the collaboration with DJ Quik on the latter, it all feels inevitable, like it's supposed to happen. – Tyler Dunston
Listen/Buy: Spotify
---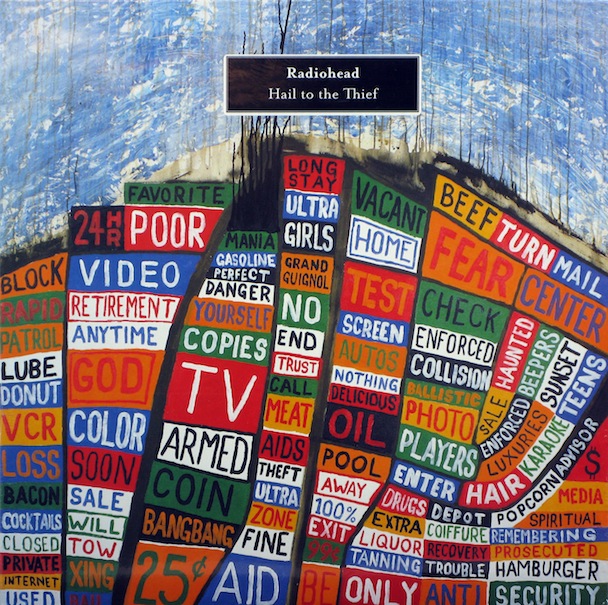 2. Radiohead – Hail to the Thief
The pendulum swing back to guitar-driven rock music (for the most part), Hail to the Thief is Radiohead at their most direct—both musically and lyrically. Released only months after the invasion of Iraq, it's a not-so-subtle critique of Western powers' thirst for war and the propaganda surrounding it, complete with a collage of slogans on its front cover, painted by visual artist and longtime collaborator Stanley Donwood. What might have, at the time, seemed destined to be a time capsule for a particularly fractious moment in history has ended up merely a point on a continuum that never ends—if it's not the war in Iraq, it's Afghanistan; if it's not the Daily Mail, it's Liberals of TikTok. But even despite the continued relevance of Thom Yorke's anxiously sung primal screams, what endures most about Hail to the Thief is how hard it goes—the hyperactive IDM coda of "Sit Down, Stand Up," the climactic surge of "2+2=5," the rock star riffs of "Go to Sleep." While some might point to its looseness (and length) in arguing against it being one of the band's top-tier works (erroneously, I should add), there's no argument against it simply being one of their most enjoyable. – Jeff Terich
Listen/Buy: Bandcamp | Turntable Lab (vinyl)
---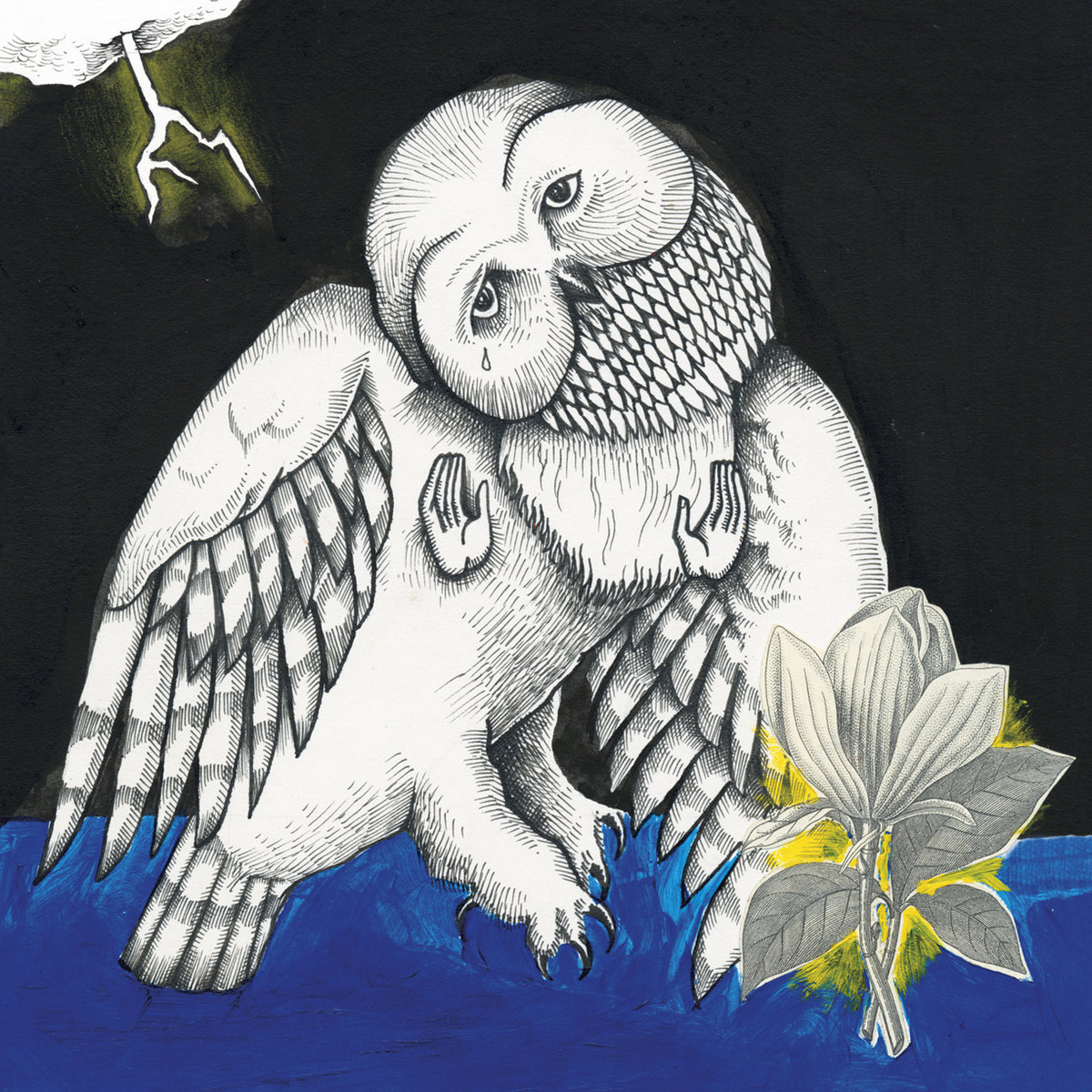 1. Songs: Ohia – Magnolia Electric Co.
Sometimes mislabeled as alt-country, The Magnolia Electric Co. has roots tracing back to Jimmie Rodgers and Charley Patton (probably further), yet only Jason Molina could've made it. It hasn't dated, yet is marked by the time of its making. Molina substituted the minimalism of pre-2003 Songs: Ohia albums for rich electric-country arrangements, but the haunted sensation from those releases remains.
Heartbreaking though Magnolia can be (like Molina's life and untimely death), "try" is its mantra. "Farewell Transmission," despite conceding "No one gets it right," immediately acknowledges "We're all supposed to try"; the chorus centers on "I will try." Before the titular plea that ends "Just Be Simple," he repeats "Try and try and try," and when he sings "Hold On Magnolia," you're convinced at the very least that he's doing his best. Magnolia's powerful contrasts have undoubtedly influenced artists ranging from Grouper to Jason Isbell and The National, and its shadow will cast as long as we keep celebrating Molina's unique artistry. – Liam Green
Listen/Buy: Bandcamp | Amazon (vinyl)
---
Treble is supported by its patrons. Become a member of our Patreon, get access to subscriber benefits, and help an independent media outlet continue delivering articles like these.