Celebrate the Catalog: Foo Fighters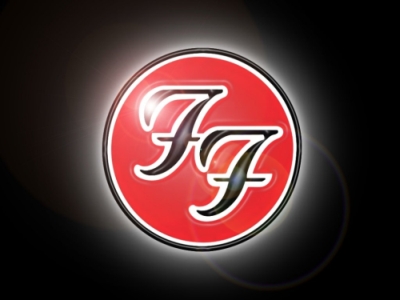 Listening to an artist's full album discography can teach you a lot. Take The Who, for instance, a band whose music was monolithic, legendary even, during their 1960s and '70s, heyday, but whose talent began to unravel once the '80s began. Then there's a band like The Pixies, who, in their short time together, recorded four amazing albums in four years and then called it a day, without a misstep in sight. And then there are artists like Guided by Voices, and if you managed to listen to all of their albums in a row… well, you've probably got more free time than we do.
In our first installment of Celebrate the Catalog (hat tip to John McGinley for the title), I saw it appropriate to choose The Foo Fighters to christen its inaugural edition. The band just released their seventh album, Wasting Light, an exciting and hard-rocking return to the qualities that made them so enjoyable in the first place, arriving after a pair of albums short on good ideas. But the arc of their career is an interesting one. Initially a solo project of Dave Grohl's, the band has seen numerous lineup changes, beginning with one member, expanding to four, then back down to three, and most recently up to five. And the band has had its share of drama as well, from the aforementioned firings and resignations and even one overdose. But somehow, interestingly enough, none of this drama seemed to derail the music. In fact, some of the band's best music was made during their least stable period, which, in hindsight, is a pattern that popular music seems to reveal over and over again.
But there are no hard and fast rules at play, here. Rather than try to make any false correlation/causation judgments, I'm choosing to let the music speak for itself. So, let's get to the albums.
Foo Fighters (1995, Roswell-Capitol)
It's hard to remember that a time existed before widespread Internet leaks, and that something could still be a complete surprise by the time of its release date. In the aftermath of Nirvana's dissolution, and before the release of Foo Fighters' self-titled debut, only a few lucky souls had the benefit of hearing demos of Dave Grohl's solo material, some of which dated back a few years to when Nirvana was at the peak of their popularity. But to most everyone else, Grohl was a drummer, an amazing drummer, but still, not the first person you'd think to take on the role of frontman. With the first Foo Fighters album, however, I, like many others, was certainly glad to be wrong. From the opening jangle of "This Is A Call," up through its manic, mega-distorted coda, Grohl presented himself not only as a worthy singer and songwriter, but one unafraid to let loose and pack his hook-laden pop songs with aggression and adrenaline. But it's precisely that hook-laden pop quality that immediately set Foo Fighters apart from Grohl's work with Nirvana. Let's not forget that Nevermind was the anomaly, while Bleach and In Utero were composed of more abrasive, dissonant material. Foo Fighters, however, found Grohl putting a massive emphasis on melodies, a quality that would grow even more apparent with later releases.
The album starts off with as strong a trio of songs as alternative rock ever produced, with "This Is A Call" leading into "I'll Stick Around" (one of many songs that critics suggested Grohl wrote about Courtney Love) and "Big Me," a two-minute jangle-pop nugget that, for all its simplicity, is hard not to love. There are more shoegazer influenced moments ("X-Static," "Exhausted") and a few tracks that should have been singles, but weren't ("Good Grief," "Oh, George"), not to mention some throwaway tantrums, such as "Wattershed." But even that song's nonsense lyrics like, "stick it to the mailman!", are enough to elicit a chuckle or at least a smile. Not every rough edge is smoothed out here, but that's part of what makes it good. It's just the right balance of punk attitude and pop songwriting, a debut album that sounds solid 16 years down the line.
Rating: 9.2 out of 10
The Colour and the Shape (1997, Roswell-Capitol)
By 1997, Foo Fighters had long since graduated from being Dave Grohl's solo project to being a solid (or so it seemed) rock 'n' roll band. With Grohl's former Nirvana bandmate Pat Smear on guitar, and Sunny Day Real Estate's rhythm section, Foo Fighters were ready to conquer the world as a cohesive unit. But after recording, Grohl was left dissatisfied with some of the takes and ended up re-recording some of them, including William Goldsmith's drums, which prompted Goldsmith to quit out of frustration. Subsequently, Smear left the band out of the desire to escape non-stop touring. But despite the fact that the band's lineup was shifting in real-time, The Colour and the Shape nonetheless sounds like a dynamic, tight and unstoppable rock 'n' roll force. That the band enlisted famed Doolittle producer Gil Norton only served to enhance just how amazing the album sounds. While the self-titled debut album sounded good, this album sounded great.
Many consider The Colour and the Shape Foo Fighters' best album, and rightly so. And I, for the most part, tend to agree. With songs like the fierce "Monkey Wrench," the immortal "Everlong" and soaring "My Hero" (one of many songs that critics suggested Grohl wrote about Kurt Cobain, some of which later he would explicitly admit to), it's hard not to think so. Grohl is at his most emotionally honest here, breaking down some of the cryptic nonsense barriers of the first album and bleating out soul-baring confessions like "If anything could ever be this real forever/ if anything could ever be this good again," reaching for the loftiest heights while ultimately acknowledging that his high will inevitably come to an end. It's invigorating to say the least, and heartbreaking at that. But while this album is a classic, and an absolute alt-rock essential, it's not without its filler. "Doll," "See You" and "Up in Arms" are nice, but inessential, and "February Arms" screams, without subtlety, "THIS IS THE BALLAD!" That said, these are minor quibbles with an otherwise stellar record.
Rating: 9.0 out of 10.
There Is Nothing Left To Lose (1999, Roswell-RCA)
Lineup instability didn't stop Foo Fighters' first two albums from being awesome, and as we later find, lineup stability didn't keep their later albums from being underwhelming. But in 1999, temporarily between guitar players (current guitarist Chris Shiflett joined shortly thereafter), the band recorded their third album as a trio, though the dynamic doesn't seem to have been affected all that much. Still boasting a great batch of songs, and still rocking out in all the right places, There Is Nothing Left To Lose is another solid album by the band. In comparison to the first two, however, it's a bit more relaxed, not nearly as explosive or compounding as much interest on their debt to the Pixies. The first half is unquestionably the better one, exploding out the gates with "Stacked Actors," a massive opener that somehow successfully shifts between heavy metal stomp and Curtis Mayfield-style psych-soul verses. That alone is worth a high five.
Singles "Breakout" and "Learn to Fly" offer more thrills, while the feelgood vibes of "Next Year" show a softer, sensitive side of the band that hadn't yet gotten too mushy. And all in all, the album feels a little more power pop than balls-out rock 'n' roll, which the Foo Fighters tackle ably and with the requisite chops. Some moments of M.O.R. tedium do begin to emerge, however, in songs like "Headwires" and "Live-In Skin," but they aren't enough to derail the album. This is, however, (spoiler alert) the last great album they would release prior to 2011.
Rating: 8.5 out of 10
One by One (2002, Roswell-RCA)
First thing's first: I'm having trouble wrapping my head around the idea that this album is nine years old. But that's more a lament on the passing of time than any statement about how timely the album is. Despite being the first album to show some serious chinks in the armor, though, One By One is actually a much better album than I remember it. It's a flawed album, certainly, and one that has some wide swings between heavy, well-written rockers and AOR fluff. But it's still pretty good on the whole, even if it's not up to the standard set by their first three albums. Dave Grohl, earlier that year, had provided all the drumming for Queens of the Stone Age's Songs for the Deaf, and that band's burly desert rock influence is definitely present here, particularly on the pummeling standout "Low" and stoner rock dirge "Come Back."
Several of the songs here are pretty forgettable, like the vaguely nü-metal "Have It All," or the borderline country "Halo." And yet, there are some inspired moments throughout, like the restrained "Tired of You," which recalls early b-side "How I Miss You" in its hushed tension. And even if it is a little on the schmaltzy side, I can't help but be won over by the high-fiving, positive Friday night surge of "Times Like These." Maybe I'm just a sucker for a big-ass rock anthem. But it's still a good, big-ass rock anthem.
Rating: 7.5 out of 10
In Your Honor (2005, Roswell-RCA)
No matter how many times the comparison has been made, and no matter how much the band might have wanted it to be true, In Your Honor is not the Foo Fighters' Physical Graffiti. That album, by Led Zeppelin's standards, may be imperfect, but by anyone else's standards, it's practically untouchable. This is really just kind of a mess. The band set out to create a double album, half made up of loud rockers, the other half made up of quieter, acoustic tracks. As a result, the album isn't so much balanced as polarized. And the sheer homogeneity of each side tends to render most of the songs unremarkable from those that surround it. Very few songs here are bad, they're just fairly forgettable, save for the occasional standout, such as the first half's epic closer, "End Over End," or the second half's opener, the stark, gorgeous "Still." No doubt the band deserves some credit for ambition, but the approach doesn't equate to a great album. There are lots of adequate, yet ordinary stadium rockers, many gentle, yet slight acoustic ballads, and very little of the magic or inspiration that made Foo Fighters so exciting to begin with.
Rating: 6.4 out of 10
Echoes, Silence, Patience and Grace (2007, Roswell-RCA)
It might come as some surprise that I hadn't actually heard much of this album until recently. Sometime after In Your Honor I kind of lost track of what the band was up to. But it turns out I wasn't missing much. Echoes, despite another partnership with Colour producer Gil Norton, is easily the weakest showcase for the band's songwriting. Sure, the sound is good, and the band has chops. But in 2007, the Foo Fighters seemed to have run out of creative steam. The album gets off to a strong enough start with "The Pretender," which certainly isn't the band's best song, but pretty good nonetheless. Unfortunately, the album peaks in its first song, the remaining 11 tracks ranging from tepid alt-rock ("Erase/Replace") to sensitive guy piano balladry ("Statues," "Home"). There's an interesting instrumental collaboration with Kaki King, "Ballad of the Beaconsfield Miners," which is a nice enough interlude, but ultimately seems out of place. Yet the absolute nadir is penultimate track "But Honestly," one of a few Foo Fighters songs that I can say, without reservation, is just flat-out bad. In this power ballad tailor made for high school graduations, Grohl's lyrics are at their laziest, with phrases like "Something borrowed, something blue" and "Where you off to with that head of yours." Ugh. Though there have been plenty worse albums released than Echoes, Silence, Patience and Grace, it's easily the band's worst album.
Rating: 5.5 out of 10
Wasting Light (2011, Roswell-RCA)
After the lackluster Echoes, Silence, Patience and Grace, the best thing that Dave Grohl possibly could have done was to step away from Foo Fighters for a moment (and for that matter, spend some time with John Paul Jones and Josh Homme). I can't say for sure if Them Crooked Vultures was the B12 shot that Grohl needed to rev up his band again and escape from the AOR doldrums, but it certainly couldn't have hurt. Neither did working with producer Butch Vig, reenlisting Pat Smear as the band's third guitarist, recruiting Bob Mould to add some vocals, or inviting former Nirvana bandmate Krist Novoselic to play bass on one song. All of these elements come together nicely, effortlessly, in what sounds like the band's least labored-sounding album in quite a few years, yet ironically one of the tightest.
Wasting Light is a rock `n' roll album in the classic sense of the word, which is to say it's a pretty ripping classic rock album. The Queens of the Stone Age connection is more pronounced than ever, and this is easily the band's heaviest album of the past decade, and perhaps ever. The massive stomp of opener "Bridge Burning" is precisely the kind of ass kicking the band needed to administer, and metal-influenced singles "Rope" and "White Limo" maintain that level of tough-as-nails heaviness. And, as it turns out, even the more low-key tracks (if you can really call them that) still rock pretty damn hard. "Arlandria" makes for a pretty awesome Boston song, "These Days" essentially plays the same role that "Times Like These" did for One by One, though unfortunately not as effectively (not to mention being a little more of a bummer). And in the album's second half, some of the energy dies down a little, but never for too long, as a song like "Miss the Misery" will come along, a product of nonstop listening to entries in the New Wave of British Heavy Metal canon. While Wasting Light is far from perfect, it's the best album the band has released in 12 years, and a sign that even though they've had their lows, Foo Fighters still have interesting and fun music left in them after 16 years.
Rating: 8.0 out of 10
---
Related articles:
Celebrate the Catalog: Weezer
10 Grunge Albums Better Than Bleach
Siamese Dreaming: An essay on alternative rock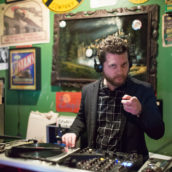 Jeff Terich
Jeff Terich is the founder and editor of Treble. He's been writing about music for 20 years and has been published at American Songwriter, Bandcamp Daily, Reverb, Spin, Stereogum, uDiscoverMusic, VinylMePlease and some others that he's forgetting right now. He's still not tired of it.