Chemical Brothers : Further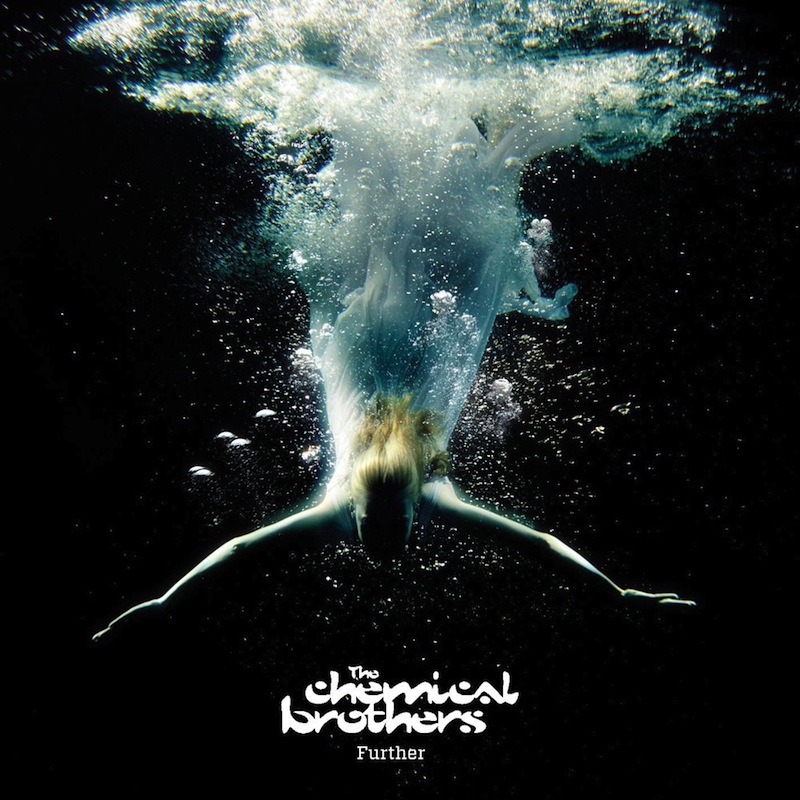 Before now it had always been an impossible feat to even conceive of a modest or reserved album from the big beat genre. If we are to look closely at its history we find it is not wanting in compositions whose very lifeblood is contained in pulsating beats and rapid fire rhythms, creating an overall bombast that dominates the senses. Groups such as The Chemical Brothers, The Prodigy and The Crystal Method played music that was emblematic of a generation synonymous with overstimulation and unregulated excess. Whether or not that those attributes were true, the groups made bank with a series of hits and classic albums rarely straying from the formula. As far as I know, The Crystal Method – whose recent album Divided by Night is almost entirely populated by guest vocalists – and The Prodigy have been resting on their laurels to some extent, but at least this year The Chemical Brothers have taken a hiatus from that method and gave us something that would be of no fleeting interest to a given listener.
Even before listening to Further I was taken aback at the tracklisting which has only eight songs. Having nothing else to go on besides the minimalist presentation of the album's design, I could surmise only two possibilities as to what this album would sound like. (1) It would be, as I've mentioned before, modest, perhaps even spare or (2) it could still contain that hedonism and bigness of their previous efforts but, somehow, jam-packed in smaller spaces, like ornery animals in factory farm cages. The result is, somewhat predictably, a mixture of both. On the one hand, the Brothers have forsaken standout vocal performances as well as beats and hooks of any real memorability, on the other hand their genre makes it an impossibility to avoid making a big deal out of going in that direction.
Though the album has an opening track that starts noisily and turns lukewarm with a transitional speed that is alarming, it is not pulled down further into the figurative tar by the epic tracks that follow. Perhaps what is most remarkable is that, compared to their most notable singles, the best tracks on Further play out more as compositions. "Block Rockin' Beats," "Elektrobank," "Hey Boy, Hey Girl," and "Push the Button," whatever their strengths or weaknesses, are nothing if not assemblages of affecting, inhibition-weakening hooks patched together by awesome sounds and samplings. Works on this album – in particular the 11-minute dance party epic "Escape Velocity," the whimsical, atmospheric "Another World;" the romantic postmodern disco hit "Swoon," and the anthemic closer "Wonders of the Deep" – are pieced together less haphazardly, in fact they're not pieced together at all. Instead they're conceived, perhaps with the same rudimentary hooks and sounds they've previously imagined and manifested, but rather than connect, or attempt to connect, they've built upon them, refined them. "Escape Velocity" pounds and pulsates relentlessly, so much so that if placed into the possession of a DJ, anyone he or she exposes it to will be just as able to lose themselves in the song as they could dancing to any other song. However the song exists outside any club setting, filling whatever space it finds itself in, assimilating into the context of the given space and vice versa. These, essentially, are songs; completed thoughts that would be insulted by words. It's as if this whole album has a different, if not higher purpose than other Chemical Brothers albums.
Thanks to my independent research, I've found out that these works do not exist in and of themselves, they are only half of an artistic collaboration. The songs are to be accompanied by films by Adam Smith and Marcus Lyall, a crucial aspect of the album that the publicists apparently did not want me to know anything about. I've not seen these films obviously, and it is implied by the very nature of which these films are mentioned that these are more than mere music videos. That said, it is understandable that these tracks sound as they do, at least in part. It notes that the duo is ambitious and willing to test the elasticity of their work. It is a testament that these works stand well enough on their own and merit more than a few casual listens in more than one setting. I first heard of big beat and The Chemical Brothers when I was in high school, watching MTV at the tail-end of the alternative era. It was the subject of one of its more eccentric promos – though just as forced in its eccentricity as anything else MTV has done – in which a woman was bathing a live chicken in a laundry mat, rambling about the potential of electronica to become the new rock n' roll. Clearly MTV didn't take it seriously, and for the most part they were right, but I do hope that whoever that crazy lady was based on didn't kill herself, as this album is something of a testament that she was more perceptive than most.
Similar Albums:
Underworld – Dubnobasswithmyheadman
The Field – Yesterday and Today
Vitalic – OK Cowboy