The Top 50 Electronic Albums of the '90s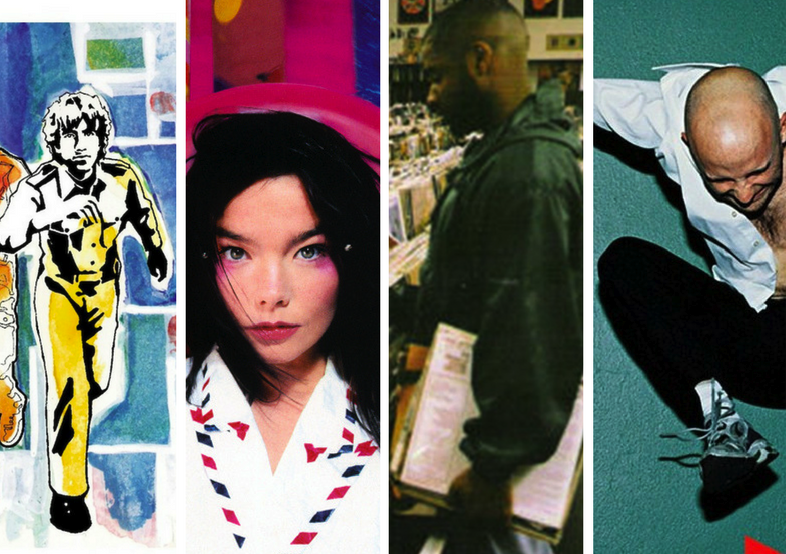 Electronically-generated music and dance music beyond the black-and-white days of jukebox 45s had always been more or less underground. There's something rebellious about stepping away from the organic nature of the string, drum and breath to generate artificial and modified sounds. Furthermore, presenting and performing them in settings friendly to modern technology—with turntable, crossfader and sampler as instruments, with the secretive nature of the modern club and the warehouse party, with talent compressed into standalone files or streams of data—emboldens debate on if we've been democratizing music or dehumanizing it.
Playing electronic instruments and equipment started with experimental and avant garde music in the first half of the 20th century. Psychedelic and progressive rock began incorporating those sounds in the mainstream in the 1960s. In the next decade, party-time rhythms and artistic atmospherics were adopted by the R&B and soul genres to create disco, and also by punk to then splinter off into post-punk and synth-pop and God knows what else. Those movements enjoyed moments in the spotlight into the 1980s, but spent a lot more time being fertilized and cultivated in the dark, rich soil of specific DJ scenes like Detroit, Manchester and Berlin, distributed by independent labels, and embraced by college and pirate radio.
The rise of alternative music in the 1990s brought with it concomitant exposure of more and more digitized and rhythmic music to wider audiences. It was hitting the charts through slick and shallow club trash and boy-band/girl-group pop. It was embraced by hip-hop, which sought new ways to prop up its rappers as sampling clearances became financial drags on production. It was co-opted by stadium-filling megastars such as U2, Madonna and David Bowie. But it was also expanding into ever more fractional subgenres as months and even weeks passed; more importantly, with these musics lifted to public consciousness alongside the Nirvanas and Becks of the world, critics, programmers and listeners were obviously paying attention.
So goes "electronica," an umbrella term for all manner of beats and beeps with clubland roots but expectations reaching toward even the highfalutin. Within it, the birth and blossoming of sounds with vital legacies: the frenetic jazz extensions of drum 'n' bass, the enveloping textures of ambient and trance, industrial's carny and distorted madness, the populist stomp of big beat, and so much more. Twenty years ago we witnessed one of the high-water marks of the collective form. Daft Punk, Chemical Brothers, The Prodigy, Crystal Method, Bjork, Roni Size and more released masterworks; music was also basking in the afterglow of recent debuts by Fatboy Slim and MTV's AMP. Treble celebrates that particular anniversary by surveying hundreds of releases large and small from this important decade and sonic place, and present to you our top 50 electronic albums from the 1990s.
---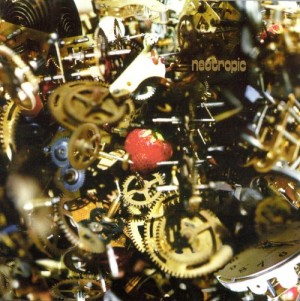 50. Neotropic – Dr. Brubaker's Strawberry Alarm Clock
(1998; Ninja Tune)
Big Beat and downtempo were inarguably male-dominated fields in the mid- to late-'90s, inspite of the ubiquitous presence of female vocals on singles. Yet Riz Maslen, a British collaborator with 4Hero and Future Sound of London, offered a kaleidoscopic and ambitious vision outside of Big Beat's frathouse on Dr. Brubaker's Strawberry Alarm Clock, an album of sprawling and endlessly inventive productions that presented Maslen, under the name Neotropic, not just as a veteran of the scene but one with a unique vision all her own. Dr. Brubaker's Strawberry Alarm Clock remains one of the most wildly creative downtempo records of the '90s; it's a trip through one hell of a rabbit hole. – Jeff Terich
---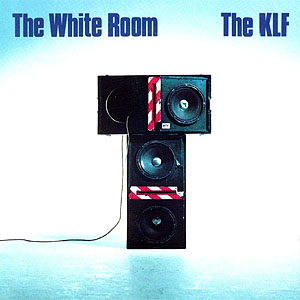 49. The KLF – White Room
(1991; Arista)
The KLF were some crazy motherfuckers. The duo of Bill Drummond and Jimmy Cauty once set a million pounds on fire, and at the 1992 Brit Awards, they fired machine gun blanks onstage and dumped a dead sheep off at the afterpary. Suffice it to say their reputation was founded as much on controversy as it was on their musical output, which was limited but groundbreaking. Following the found-sound relaxation journey of 1990's Chill Out, The KLF delivered a set of dancefloor-engineered acid house on The White Room, essentially a compilation of singles updated and placed in a proper album context. It's the kind of album that's inevitably tied to its era, but loaded with oddly timeless jams: "What Time is Love?", "Last Train to Trancentral" and gospel-house hit "Justified and Ancient." The vibes are so good on this album, you almost wouldn't know how strong their troll-power truly could be. – Jeff Terich
---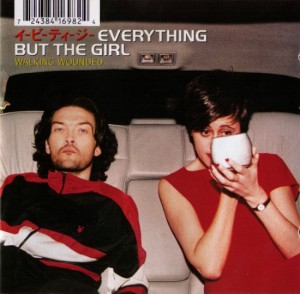 48. Everything But the Girl – Walking Wounded
(1996; Virgin)
Everything But the Girl ended the '90s synonymous with downtempo electronica, though they by no means started off that way. The duo of Tracey Thorn and Ben Watt started off as a jangly, jazzy sophistipop-group in the '80s, all of which changed when a remix of the band's single "Missing" made them superstars. In turn, Watt and Thorn adopted electronic production methods on the entirety of their penultimate album Walking Wounded, transforming from a sleek indie pop group into a hips-friendly dance troupe seamlessly, not unlike a similar move by recent analogues The xx did in a much shorter span. Though Walking Wounded could have been seen as a long-running band's radical grab for relevance, it's gone down in history as one of their greatest moments, an album of impeccable pop songs that retain the duo's trademark subtlety and sophistication with a proper modern update. – Jeff Terich
---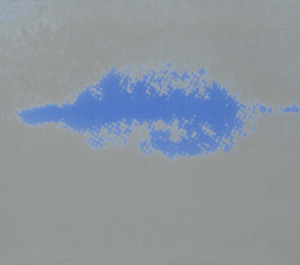 47. Vainio Väisänen Vega – Endless
(1998; Blast First)
Innovations in electronic music in the late '90s and early '00s yielded some truly strange and inspired collaborations, whether it's DJ Food's unlikely single with word-jazz auteur Ken Nordine or Shirley Bassey gilding a Propellerheads single. Yet the pairing of Finnish glitch techno duo Pan Sonic and Suicide vocalist Alan Vega isn't one that anybody would have predicted prior to the release of Endless. Almost 20 years later it still seems like some kind of surreal miracle that it exists. On a primitive level, it feels like a Suicide record—minimal buzzing synth-punk arrangements with manic, paranoid yelps (which also means it sounds a little like Scott Walker in the '90s). Pan Sonic's Mika Vainio and Ilpo Väisänen provide a modern update to the formula, however, building stark industrial techno beats that add a layer of steel and rust to the punk rock pioneers' heartbeat pulse. The chemistry between the three collaborators is undeniable on highlights such as "Incredible Criminals" and "Red Lights Down," at times sounding almost improvisatory yet structured within the punishing walls of Pan Sonic's mechanized beatscapes. A group like Pan Sonic arguably couldn't have been formed without innovators like Alan Vega and his bandmate Martin Rev in the first place; Endless finds the Finnish group returning the favor by inviting one of their heroes to join them in the future. – Jeff Terich
---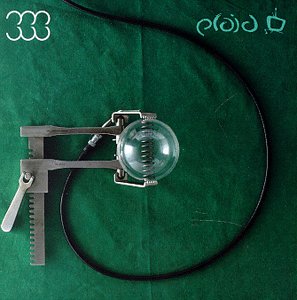 46. Plaid – Not for Threes
(1997; Warp)
IDM's pop moment arrived, inexplicably, when Aphex Twin crashed MTV with the industrial nihilism of "Come to Daddy" in fall of 1997. That didn't end up paving the way for the Plaid's Ed Handley and Andy Turner to infiltrate the mainstream with that same year's Not for Threes (released in the U.S. in 1998), though that has nothing to do with the duo's pop sensibility. In fact, Not for Three is just silly with it. Neither as coldly intense as Autechre nor as eerily nostalgic as Boards of Canada, Plaid run wild with colorful textures and ear-catching melodies on their Warp Records debut. Their immediacy can partially be attributed to the choice to partner up with a series of vocalists—Nicolette on the seductive Aphex noir of "Extork," Björk on the gorgeously atmospheric "Lillith"—but it's also simply a result of their own limitless creative possibility. There's a juxtaposition between sinister glitch and playful innocence on "Fer," while "Ladyburst" has the bass buzz and rhythmic snap to go toe-to-toe with the era's best moments in big beat. Plaid might not have gotten the chance to have their pop moment, but based on Not for Threes, there's no reason why they couldn't have. – Jeff Terich
---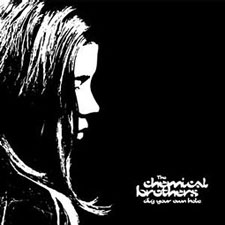 45. Chemical Brothers – Dig Your Own Hole
(1997; Virgin/Freestyle Dust)
How do you live up to the promise of a debut like Exit Planet Dust? Take your endlessly funky drums and basslines yanked from the trash heap of history, replace your loping pseudo-downtempo with swirling, siren-like samples verging on the irritating and dose the whole outfit with uppers. Tom Rowlands and Ed Simons tapped into massive arena-rock sensibilities not previously known to the rave scene: pummeling drum echoes, industrial-style gearhead noise, loops to fill every seat and synapse, and equally party-ready mantras from divas ("Block Rockin' Beats"), rappers ("Elektrobank") and rockers ("Setting Sun"). – Adam Blyweiss
---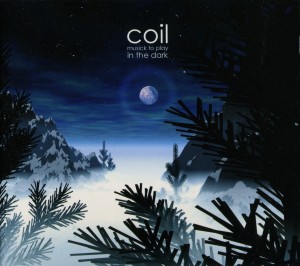 44. Coil – Musick to Play in the Dark 
(1999; Chalice)
The first track on Musick to Play In the Dark is a question: "Are you shivering?" It's almost too easy: yes! yes! Shit's unsettling, frankly. Fortunately (or not), the album deals with a wide variety of sounds and influences, from industrial to experimental electronics. If "Are You Shivering" is the sound of being abducted by aliens, "Red Birds Will Fly Out of the East and Destroy Paris in a Night"—the title a prophecy from Nostradamus—is being operated on by those creatures. Only this vessel isn't going to the real Moon—it's going to the Black Lodge. Strong Tangerine Dream influence here, particularly Phaedra and Rubycon. "Red Queen" initially takes a step back, before picking up some subtle lounge jazz vibes. They have the effect of of giving this dark ambient track a strangely optimistic mood. Let's just call it surreal. Similarly, there's something very bizarre, if not unsettling, about hearing the hushed monotone of the late Aleister Crowley instructing us to "eat [our] greens" and "always say 'thank you,' especially for broccoli." There's one more 10-minute interlude in "Strange Birds" before the album closes with "The Dreamer Is Still Asleep," which is not only the perfect closer to this otherworldly, lunar odyssey, but easily one of Coil's greatest tracks, made all the more impressive in a 19-minute live version on 2003's And the Ambulance Died in Your Arms. – Ben Braunstein
---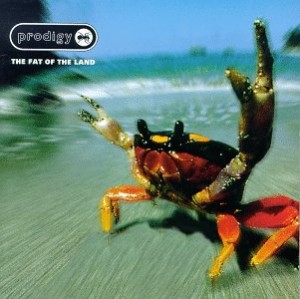 43. The Prodigy – The Fat of the Land
(1997; Maverick)
Tense and lean, The Fat of the Land is an exercise in aural debauchery. Gritty, grimy and full of concussive, wall-to-wall blasts of bass-drenched mayhem, The Fat of the Land shares more in common with punk aesthetics and formality than it does with any other breakbeat-centric electronic act of its time. The addition or rather concentrated prominence of Keith Flint's vocals did more than just accentuate the already gigantic sounds of Liam Howlett's big-beat production, it brought about an accessibility within the growing electronic field that seemed lacking at the time. The sheer dynamism of this album is particularly noteworthy—not a single of its ten radically different tracks bear an overlapping theme, and it's a much stronger album for it. – Brian Roesler
---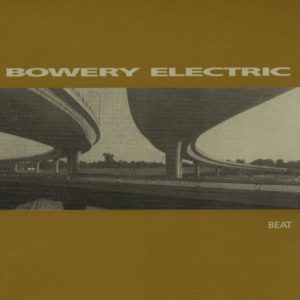 42. Bowery Electric – Beat
(1996; Kranky)
Of the albums on this list, Beat isn't one of the more strictly genre-conservative picks here. Nor is it even the band's most "electronic" record. As Bowery Electric's second album, Beat was literally the midpoint between the shoegaze/drone of their self-titled debut and the comparatively glossy trip-hop of Lushlife. Combining the lush, ethereal elements of shoegaze with the mournful romance and nostalgia of trip-hop—using sampled beats and loops—and some ambient interlude-type tracks, Beat is a strangely dissociative experience. There should be a feeling of melancholy pervading Beat (especially with the soft female vocals because, y'know, haven't you noticed that pattern before?), but somehow it just seems to exist somewhere else entirely. A different plane, if you will. – Ben Braunstein
---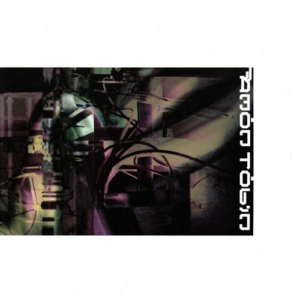 41. Amon Tobin – Permutation
(1998; Ninja Tune)
Where your standard '90s drum 'n' bass producer could trace their samples and techniques back to' 60s funk and primitive hip-hop, Tobin's reach was further. Drawing on his Brazilian heritage, you would often find bossa nova, tropicalia and samba breaks in his records, especially this stunning third album. But that is far from the end of it, influences wise: his frenetic drum concoctions share more DNA with Buddy Rich than Clyde Stubblefield, and he clearly spent as much time leafing through swing records as he did vintage soul. From the breakneck, hi-NRG propulsion of "Like Regular Chickens" (one of several David Lynch-referencing titles) to the eerie storytelling whimsy of "Nightlife," Permutation was, like all of Tobin's work, more eclectic and future-looking than virtually any of his contemporaries. – Max Pilley