The Top 50 Electronic Albums of the '90s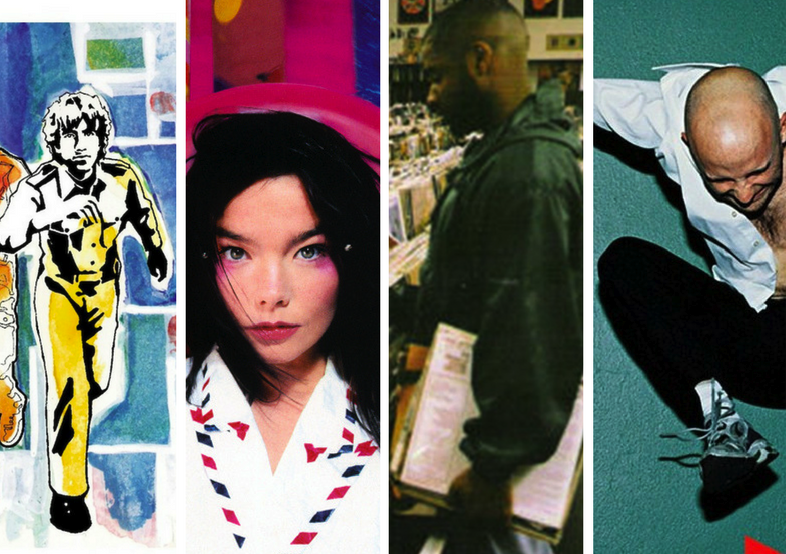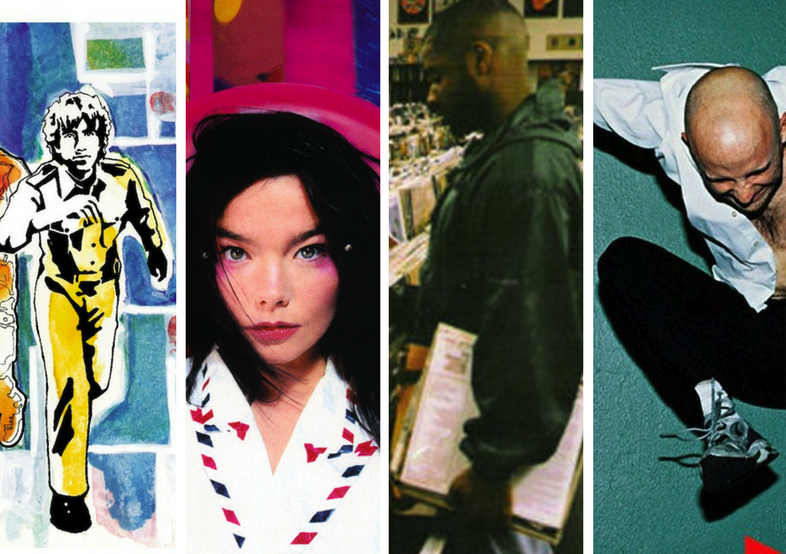 Electronically-generated music and dance music beyond the black-and-white days of jukebox 45s had always been more or less underground. There's something rebellious about stepping away from the organic nature of the string, drum and breath to generate artificial and modified sounds. Furthermore, presenting and performing them in settings friendly to modern technology—with turntable, crossfader and sampler as instruments, with the secretive nature of the modern club and the warehouse party, with talent compressed into standalone files or streams of data—emboldens debate on if we've been democratizing music or dehumanizing it.
Playing electronic instruments and equipment started with experimental and avant garde music in the first half of the 20th century. Psychedelic and progressive rock began incorporating those sounds in the mainstream in the 1960s. In the next decade, party-time rhythms and artistic atmospherics were adopted by the R&B and soul genres to create disco, and also by punk to then splinter off into post-punk and synth-pop and God knows what else. Those movements enjoyed moments in the spotlight into the 1980s, but spent a lot more time being fertilized and cultivated in the dark, rich soil of specific DJ scenes like Detroit, Manchester and Berlin, distributed by independent labels, and embraced by college and pirate radio.
The rise of alternative music in the 1990s brought with it concomitant exposure of more and more digitized and rhythmic music to wider audiences. It was hitting the charts through slick and shallow club trash and boy-band/girl-group pop. It was embraced by hip-hop, which sought new ways to prop up its rappers as sampling clearances became financial drags on production. It was co-opted by stadium-filling megastars such as U2, Madonna and David Bowie. But it was also expanding into ever more fractional subgenres as months and even weeks passed; more importantly, with these musics lifted to public consciousness alongside the Nirvanas and Becks of the world, critics, programmers and listeners were obviously paying attention.
So goes "electronica," an umbrella term for all manner of beats and beeps with clubland roots but expectations reaching toward even the highfalutin. Within it, the birth and blossoming of sounds with vital legacies: the frenetic jazz extensions of drum 'n' bass, the enveloping textures of ambient and trance, industrial's carny and distorted madness, the populist stomp of big beat, and so much more. Twenty years ago we witnessed one of the high-water marks of the collective form. Daft Punk, Chemical Brothers, The Prodigy, Crystal Method, Bjork, Roni Size and more released masterworks; music was also basking in the afterglow of recent debuts by Fatboy Slim and MTV's AMP. Treble celebrates that particular anniversary by surveying hundreds of releases large and small from this important decade and sonic place, and present to you our picks for the 50 best electronic albums of the 90s.
---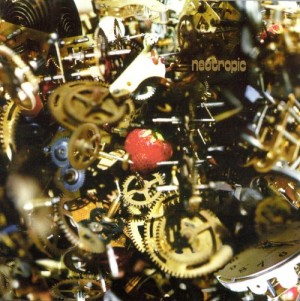 50. Neotropic – Dr. Brubaker's Strawberry Alarm Clock
(1998; Ninja Tune)
Big Beat and downtempo were inarguably male-dominated fields in the mid- to late-'90s, inspite of the ubiquitous presence of female vocals on singles. Yet Riz Maslen, a British collaborator with 4Hero and Future Sound of London, offered a kaleidoscopic and ambitious vision outside of Big Beat's frathouse on Dr. Brubaker's Strawberry Alarm Clock, an album of sprawling and endlessly inventive productions that presented Maslen, under the name Neotropic, not just as a veteran of the scene but one with a unique vision all her own. Dr. Brubaker's Strawberry Alarm Clock remains one of the most wildly creative downtempo records of the '90s; it's a trip through one hell of a rabbit hole. – Jeff Terich
Listen: Spotify
---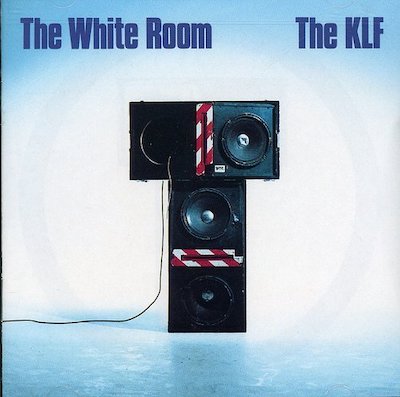 49. The KLF – White Room
(1991; Arista)
The KLF were some crazy motherfuckers. The duo of Bill Drummond and Jimmy Cauty once set a million pounds on fire, and at the 1992 Brit Awards, they fired machine gun blanks onstage and dumped a dead sheep off at the afterpary. Suffice it to say their reputation was founded as much on controversy as it was on their musical output, which was limited but groundbreaking. Following the found-sound relaxation journey of 1990's Chill Out, The KLF delivered a set of dancefloor-engineered acid house on The White Room, essentially a compilation of singles updated and placed in a proper album context. It's the kind of album that's inevitably tied to its era, but loaded with oddly timeless jams: "What Time is Love?", "Last Train to Trancentral" and gospel-house hit "Justified and Ancient." The vibes are so good on this album, you almost wouldn't know how strong their troll-power truly could be. – Jeff Terich
Listen: Spotify
---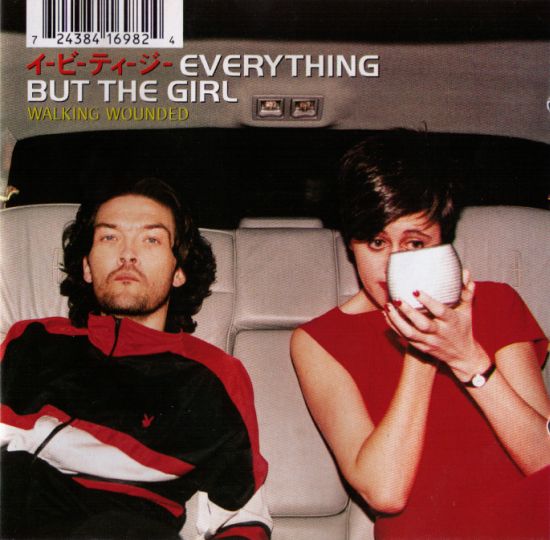 48. Everything But the Girl – Walking Wounded
(1996; Virgin)
Everything But the Girl ended the '90s synonymous with downtempo electronica, though they by no means started off that way. The duo of Tracey Thorn and Ben Watt started off as a jangly, jazzy sophistipop-group in the '80s, all of which changed when a remix of the band's single "Missing" made them superstars. In turn, Watt and Thorn adopted electronic production methods on the entirety of their penultimate album Walking Wounded, transforming from a sleek indie pop group into a hips-friendly dance troupe seamlessly, not unlike a similar move by recent analogues The xx did in a much shorter span. Though Walking Wounded could have been seen as a long-running band's radical grab for relevance, it's gone down in history as one of their greatest moments, an album of impeccable pop songs that retain the duo's trademark subtlety and sophistication with a proper modern update. – Jeff Terich
Listen/Buy: Spotify | Merchbar (vinyl)
---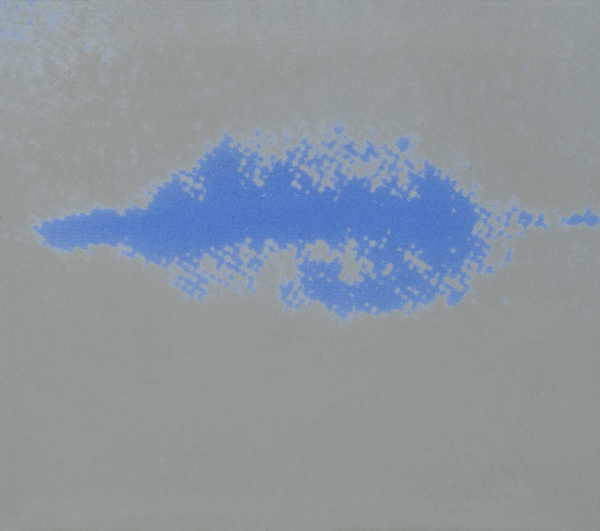 47. Vainio Väisänen Vega – Endless
(1998; Blast First)
Innovations in electronic music in the late '90s and early '00s yielded some truly strange and inspired collaborations, whether it's DJ Food's unlikely single with word-jazz auteur Ken Nordine or Shirley Bassey gilding a Propellerheads single. Yet the pairing of Finnish glitch techno duo Pan Sonic and Suicide vocalist Alan Vega isn't one that anybody would have predicted prior to the release of Endless. Almost 20 years later it still seems like some kind of surreal miracle that it exists. On a primitive level, it feels like a Suicide record—minimal buzzing synth-punk arrangements with manic, paranoid yelps (which also means it sounds a little like Scott Walker in the '90s). Pan Sonic's Mika Vainio and Ilpo Väisänen provide a modern update to the formula, however, building stark industrial techno beats that add a layer of steel and rust to the punk rock pioneers' heartbeat pulse. The chemistry between the three collaborators is undeniable on highlights such as "Incredible Criminals" and "Red Lights Down," at times sounding almost improvisatory yet structured within the punishing walls of Pan Sonic's mechanized beatscapes. A group like Pan Sonic arguably couldn't have been formed without innovators like Alan Vega and his bandmate Martin Rev in the first place; Endless finds the Finnish group returning the favor by inviting one of their heroes to join them in the future. – Jeff Terich
Listen: YouTube
---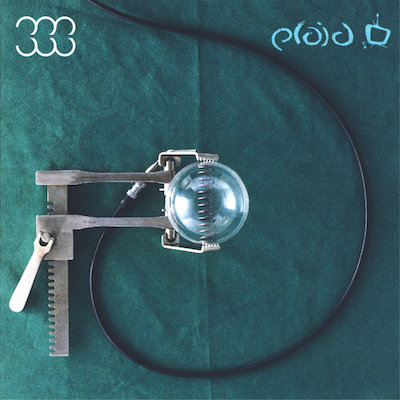 46. Plaid – Not for Threes
(1997; Warp)
IDM's pop moment arrived, inexplicably, when Aphex Twin crashed MTV with the industrial nihilism of "Come to Daddy" in fall of 1997. That didn't end up paving the way for the Plaid's Ed Handley and Andy Turner to infiltrate the mainstream with that same year's Not for Threes (released in the U.S. in 1998), though that has nothing to do with the duo's pop sensibility. In fact, Not for Three is just silly with it. Neither as coldly intense as Autechre nor as eerily nostalgic as Boards of Canada, Plaid run wild with colorful textures and ear-catching melodies on their Warp Records debut. Their immediacy can partially be attributed to the choice to partner up with a series of vocalists—Nicolette on the seductive Aphex noir of "Extork," Björk on the gorgeously atmospheric "Lillith"—but it's also simply a result of their own limitless creative possibility. There's a juxtaposition between sinister glitch and playful innocence on "Fer," while "Ladyburst" has the bass buzz and rhythmic snap to go toe-to-toe with the era's best moments in big beat. Plaid might not have gotten the chance to have their pop moment, but based on Not for Threes, there's no reason why they couldn't have. – Jeff Terich
Listen: Spotify
---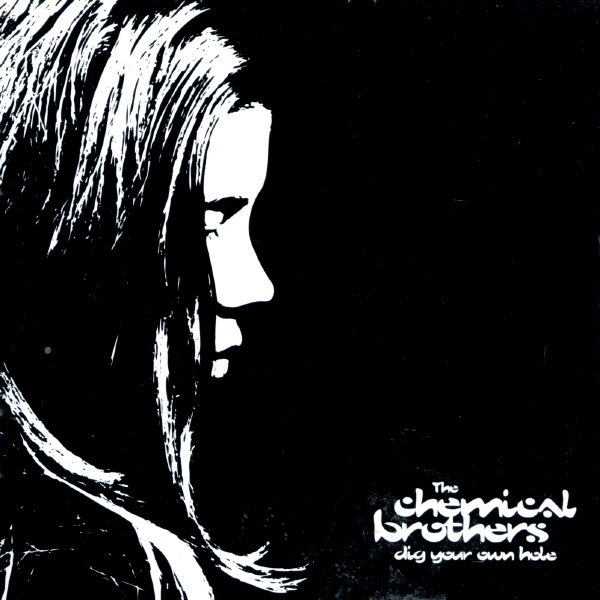 45. Chemical Brothers – Dig Your Own Hole
(1997; Virgin/Freestyle Dust)
How do you live up to the promise of a debut like Exit Planet Dust? Take your endlessly funky drums and basslines yanked from the trash heap of history, replace your loping pseudo-downtempo with swirling, siren-like samples verging on the irritating and dose the whole outfit with uppers. Tom Rowlands and Ed Simons tapped into massive arena-rock sensibilities not previously known to the rave scene: pummeling drum echoes, industrial-style gearhead noise, loops to fill every seat and synapse, and equally party-ready mantras from divas ("Block Rockin' Beats"), rappers ("Elektrobank") and rockers ("Setting Sun"). – Adam Blyweiss
Listen: Spotify
---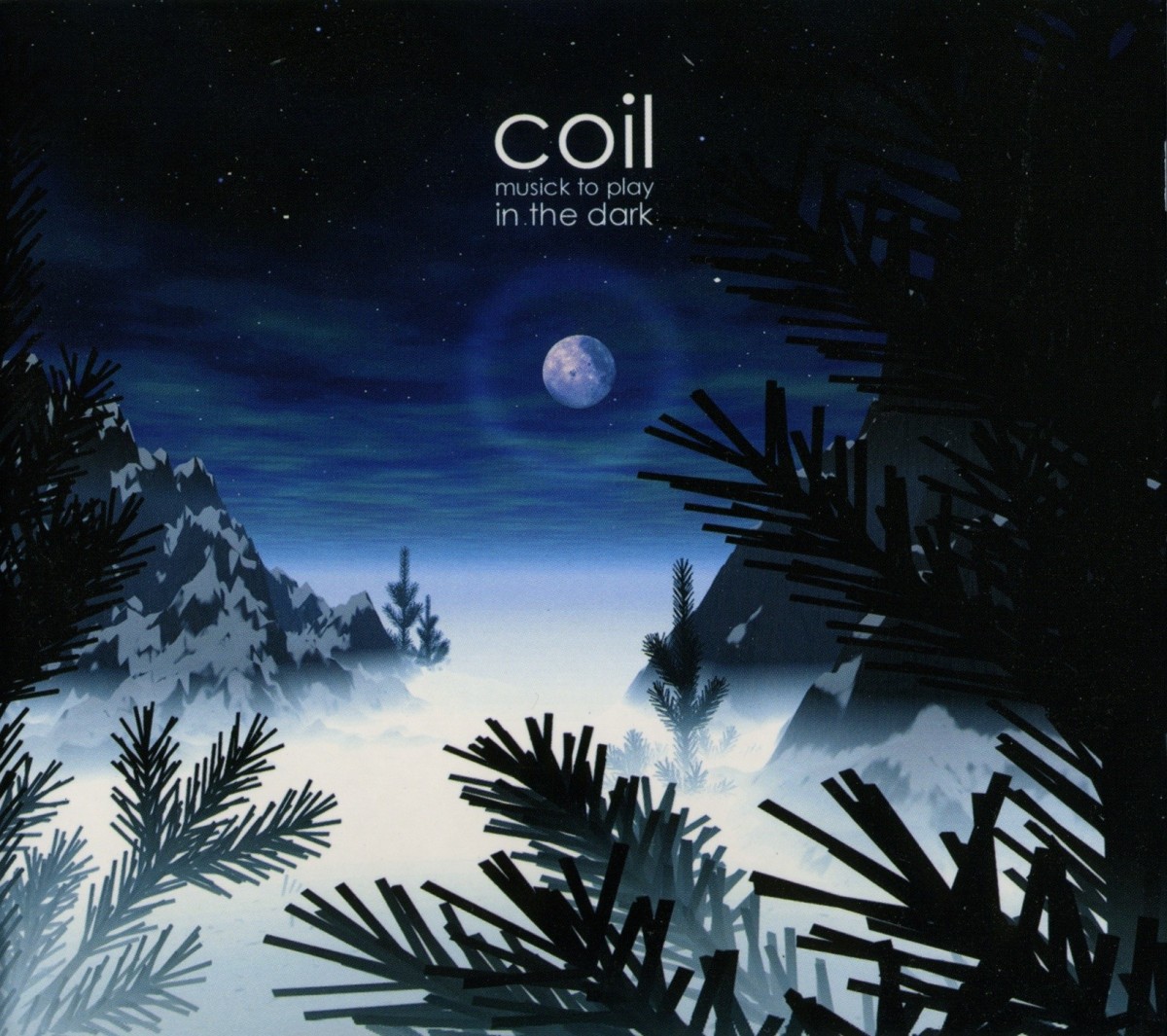 44. Coil – Musick to Play in the Dark
(1999; Chalice)
The first track on Musick to Play In the Dark is a question: "Are you shivering?" It's almost too easy: yes! yes! Shit's unsettling, frankly. Fortunately (or not), the album deals with a wide variety of sounds and influences, from industrial to experimental electronics. If "Are You Shivering" is the sound of being abducted by aliens, "Red Birds Will Fly Out of the East and Destroy Paris in a Night"—the title a prophecy from Nostradamus—is being operated on by those creatures. Only this vessel isn't going to the real Moon—it's going to the Black Lodge. Strong Tangerine Dream influence here, particularly Phaedra and Rubycon. "Red Queen" initially takes a step back, before picking up some subtle lounge jazz vibes. They have the effect of of giving this dark ambient track a strangely optimistic mood. Let's just call it surreal. Similarly, there's something very bizarre, if not unsettling, about hearing the hushed monotone of the late Aleister Crowley instructing us to "eat [our] greens" and "always say 'thank you,' especially for broccoli." There's one more 10-minute interlude in "Strange Birds" before the album closes with "The Dreamer Is Still Asleep," which is not only the perfect closer to this otherworldly, lunar odyssey, but easily one of Coil's greatest tracks, made all the more impressive in a 19-minute live version on 2003's And the Ambulance Died in Your Arms. – Ben Braunstein
Listen/Buy: Bandcamp | Merchbar (vinyl)
---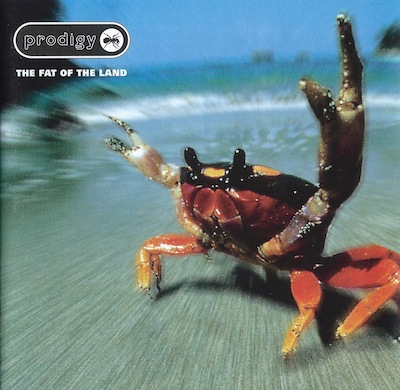 43. The Prodigy – The Fat of the Land
(1997; Maverick)
Tense and lean, The Fat of the Land is an exercise in aural debauchery. Gritty, grimy and full of concussive, wall-to-wall blasts of bass-drenched mayhem, The Fat of the Land shares more in common with punk aesthetics and formality than it does with any other breakbeat-centric electronic act of its time. The addition or rather concentrated prominence of Keith Flint's vocals did more than just accentuate the already gigantic sounds of Liam Howlett's big-beat production, it brought about an accessibility within the growing electronic field that seemed lacking at the time. The sheer dynamism of this album is particularly noteworthy—not a single of its ten radically different tracks bear an overlapping theme, and it's a much stronger album for it. – Brian Roesler
Listen/Buy: Spotify | Turntable Lab (vinyl)
---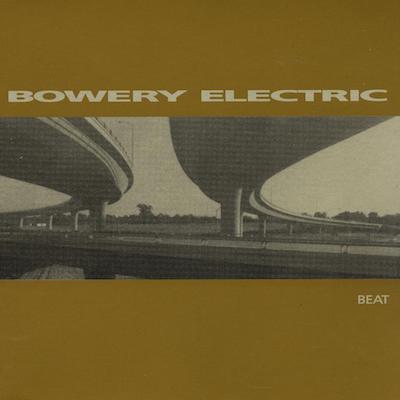 42. Bowery Electric – Beat
(1996; Kranky)
Of the albums on this list, Beat isn't one of the more strictly genre-conservative picks here. Nor is it even the band's most "electronic" record. As Bowery Electric's second album, Beat was literally the midpoint between the shoegaze/drone of their self-titled debut and the comparatively glossy trip-hop of Lushlife. Combining the lush, ethereal elements of shoegaze with the mournful romance and nostalgia of trip-hop—using sampled beats and loops—and some ambient interlude-type tracks, Beat is a strangely dissociative experience. There should be a feeling of melancholy pervading Beat (especially with the soft female vocals because, y'know, haven't you noticed that pattern before?), but somehow it just seems to exist somewhere else entirely. A different plane, if you will. – Ben Braunstein
Listen: Spotify
---
41. Amon Tobin – Permutation
(1998; Ninja Tune)
Where your standard '90s drum 'n' bass producer could trace their samples and techniques back to' 60s funk and primitive hip-hop, Tobin's reach was further. Drawing on his Brazilian heritage, you would often find bossa nova, tropicalia and samba breaks in his records, especially this stunning third album. But that is far from the end of it, influences wise: his frenetic drum concoctions share more DNA with Buddy Rich than Clyde Stubblefield, and he clearly spent as much time leafing through swing records as he did vintage soul. From the breakneck, hi-NRG propulsion of "Like Regular Chickens" (one of several David Lynch-referencing titles) to the eerie storytelling whimsy of "Nightlife," Permutation was, like all of Tobin's work, more eclectic and future-looking than virtually any of his contemporaries. – Max Pilley
Listen: Spotify
---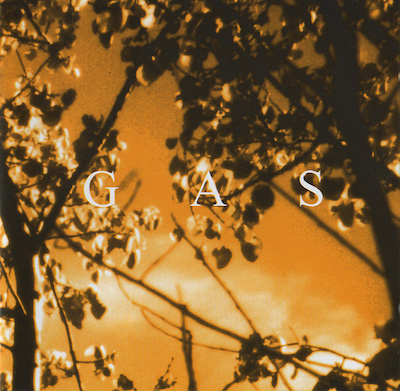 40. GAS – Königsforst
(1999; Mille Plateaux)
Named after the German forest where Wolfgang Voigt dropped acid as a teenager, the third installment in the GAS catalogue unfolds through kaleidoscopic movements. Königsforst finds its beauty in the transcendent powers of repetition. The beats slog along stubbornly, supporting an ever-shifting photosynthesis of sound. The album enters the consciousness with ethereal ease, finding its strength in minor tonal changes. It is as much an album as it is a trip, enveloping the listener in its lush, aural foliage. – Kyle Carney
Listen: Spotify
---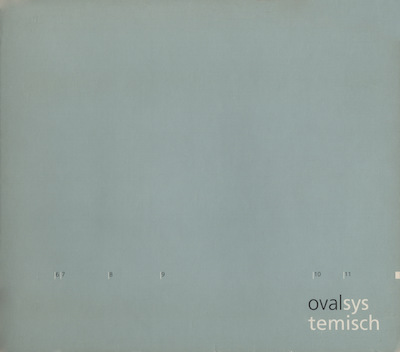 39. Oval – Systemisch
(1994; Mille Plateaux)
As one of the earliest "glitch" artists, Oval manipulated sounds from damaged, skipping CDs on their second full-length, the heavily loop-based Systemisch. For those who have never heard glitch before, it's as cool as it sounds. And yet, the overall experience is warm. It's a credit to them that such a mechanical, deliberate process of making music can avoid sounding cold and technical. It's subtle, even mellow at times, while soothing, if not angelic, in its repetition. Somehow, it's as good for waking up as it is going to sleep. Better yet, consider a night-time wander, lights from the skyscrapers in the distance. And yet, somehow they seem hundreds of miles away—like we're not even a part of the same reality. As if time and space are everlasting constructs. Meanwhile, a spaceship hovers over the sky, but not in an explicitly foreboding manner. If anything, it's a benign curiosity. This is the world Systemisch lives in. – Ben Braunstein
Listen: Bandcamp
---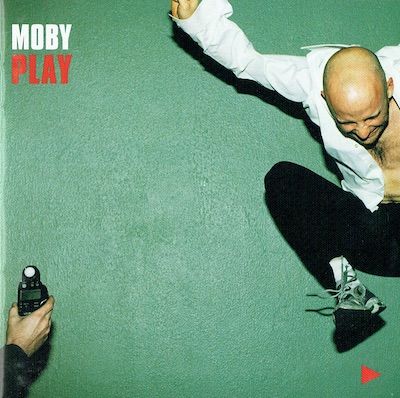 38. Moby – Play
(1999; V2/Mute/EMI)
Built largely on samples of field recordings of blues ("Find My Baby"), folk ("Natural Blues") and gospel ("Run On"), Play reshaped Moby's relentless techno tropes into something rootsy and accessible. So how do we explain its relatively humble rank in this countdown? Familiarity breeds contempt, I suppose. It was purposefully ubiquitous, a whole other form of relentlessness. Nine singles and endless licensing kept the music in public consciousness for a solid two years after its release. Spooked by the poor performance of his rock-leaning 1996 LP Animal Rights, Moby had positioned Play as a return to form and a career finale. On some level it succeeded as both. Overplayed into a punchline? You bet. But name another post-Play Moby album—or electronic album, period—that made the same impact on sales or society. – AB
Listen/Buy: Spotify | Merchbar (vinyl)
---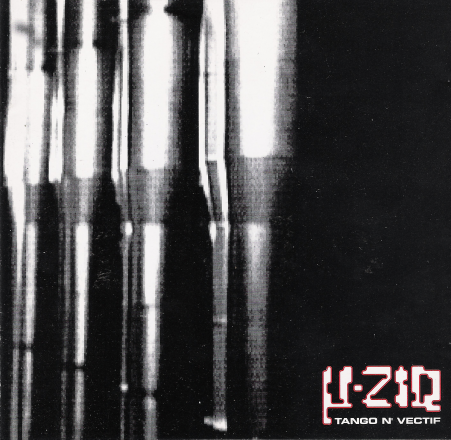 37. μ-Ziq – Tango 'n' Vectif
(1993; Rephlex)
Expert knob twiddler Mike Paradinas spent years privately crafting solo material while hopping from a number of bands throughout the 80s and early 90s. It was only until 1992, the year his band Blue Innocence would break up, that the material would be picked up by none other than Richard D. James (Aphex Twin). Under the pseudonym μ-Ziq (pronounced mew-zeek), Paradinas signed with James' Rephlex Records, releasing Tango 'n' Vectif, a sprawlingly ambitious debut. Through the use of distorted percussive samples and unique synth melodies, Paradinas would map out a hefty portion of the blueprint of modern electronic music. Tango 'n' Vectif is a work that transcends time, remaining both relevant and irreplicable, benchmarked as a common point of reference for successors and imitators alike. – Patrick Pilch
Listen: Bandcamp
---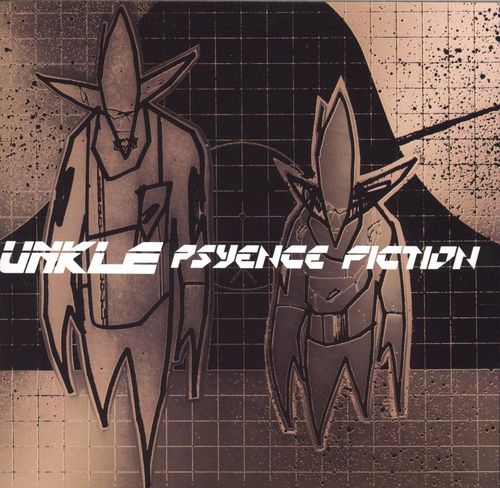 36. UNKLE – Psyence Fiction
(1998; Mo'Wax)
The success of UNKLE's debut record can be attributed to one person: DJ Shadow. Sure, James Lavelle had some creative input, but after coming off the heels of Endtroducing…, Shadow was on fire. In some ways, this is the proper follow up record in Shadow's catalog. Psyence Fiction features some of the best of Shadow's production: signature turntable skills, a penchant for wild-ass rare samples to construct the best sci-fi movie never put to screen. The assortment of guests featured only adds more to a fully loaded album. And despite being known solely as a "trip-hop" record, it also dabbles in alternative rock music brilliantly. While nu-metal certainly destroyed rap/rock hybrid from ever being taken serious, UNKLE destroys any preconceived notions, "Nursery Rhyme/Breather" being a prime example. Similarly, the appearance of Richard Ashcroft and Thom Yorke have their payoffs; "Rabbit In Your Headlights" is easily the best collaboration Yorke has ever done outside of Radiohead and no doubt influenced their later career, while Ashcroft's creepy vocals on "Lonely Soul" only add more to the gloomy and mysterious atmosphere created by Shadow. Unfortunately, this was the only project Shadow would ever have his hand in with UNKLE as he left to continue his own career, but Psyence Fiction remains a testament to his flawless skills. – Giovanni Martinez
Listen: Spotify
---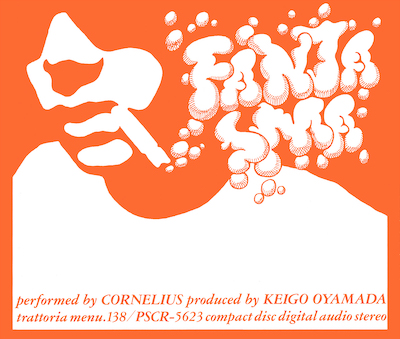 35. Cornelius – Fantasma
(1997; Trattoria/Matador)
As straight indie-rock, this probably would have made for no more than a middling release deep in the Matador catalog. But Keigo Oyamada and his friends fed pop riffs informed by folk, grunge and jazz back over themselves, sending them through a lab rat's maze of filters, processors, flanges, drum machines and loops. The pastiche on this Japanese act's breakthrough album contains images of The Beach Boys ("Chapter 8 – Seashore and Horizon"), The Avalanches ("Mic Check") and Beck ("Count Five or Six," "Star Fruits Surf Rider"). Fantasma is sampledelica insofar as it uses itself as its main source. – Adam Blyweiss
Listen: Spotify
---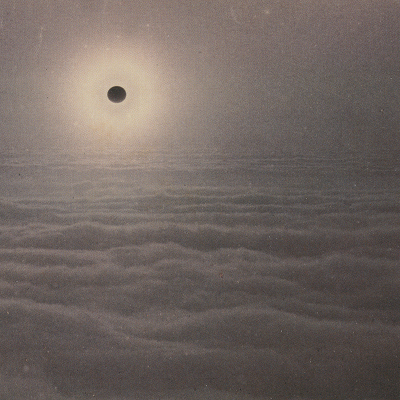 34. Porter Ricks – Biokinetics
(1996; Chain Reaction)
Porter Ricks' future techno sounds like a broadcast from space. Even 21 years after the release of the landmark Biokinetics, the album's lengthy sequences of subtly shifting minimal techno feel like a glimpse into a distant world. The German duo (named after a character from Flipper) of Thomas Köner and Andy Mellwig yielded something breathtaking and unique, fusing Köner's gift for atmosphere and space with Mellwig's beat science, building on the foundation of minimalist pioneers Basic Channel by stretching buzzes and drones into vast sonic galaxies. The album is bookended by two 12-minute monoliths, "Port Gentil" and "Nautical Zone," each of which sprints along the blurry border between techno and ambient, at times seemingly occupying two worlds at once. Yet in between there are moments of subtle abrasion ("Biokinetics 1") and subtle immediacy ("Nautical Dub"). The real genius of Porter Ricks' creation is that it's ultimately up to the listener to decide what this is—the companion to a long night of physical movement or a meditative zen backdrop. In space. – Jeff Terich
Listen: Bandcamp
---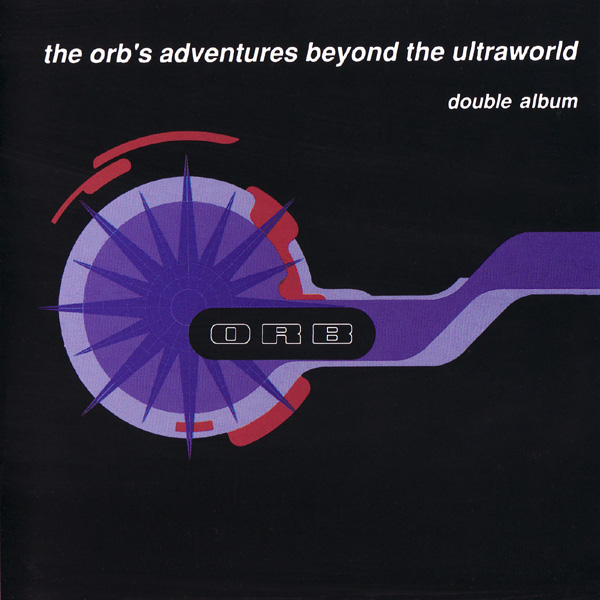 33. The Orb – The Orb's Adventures Beyond the Ultraworld
(1991; Island/Big Life)
One of the ultimate examples of a long-playing album with a function, The Orb's 110-minute debut is almost too high concept to qualify as a concept album. Designed as a singular two hour voyage through one night's darkest recesses, it sprung from the extended sets that Orb supremo Alex Paterson would play at London's iconic Heaven nightclub, where he imposed strict drum-free ambient rules onto his mixes. Those regulations are softened for the album, but the same energy levels are targeted. From the Rickie Lee Jones-borrowing dream-bound ecstasy of "Little Fluffy Clouds" to the sprawling, Meddle-era electro noodling of "A Huge Ever Growing Pulsating Brain That Rules From The Centre Of The Ultraworld," it is a metabolism calmer, untangling the knots in your mind. – Max Pilley
Listen: Spotify
---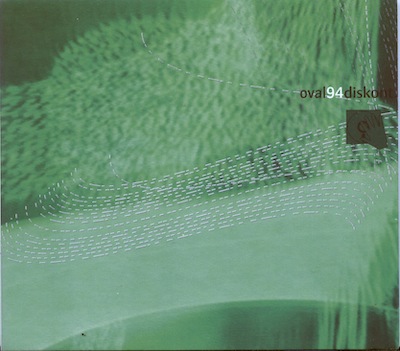 32. Oval – 94disKont
(1996; Thrill Jockey)
Oval's Markus Popp, Frank Metzger and Sebastian Oschatz made their name on a peculiar form of technological trickery: They produced their desired sonic effect by damaging CDs. It's a quirky form of composition, particularly because anyone who was a prolific collector of CDs knows just how annoying the sound of a skipping disc can be. Oval turned it into art, however, forming the basis of what we now know as "glitch" by using those errant, deformed, malfunctioning pieces of media as tools in the pursuit of something more musical, even sublime. Their chaos often proved oddly serene, in the case of "Line Extension," or hyperactive and bizarre, as on "Commerce Server." Yet the album's show piece is "Do While," a 24-minute track that creates an aura of calm tranquility in its unintended loop sequence. Like the japanese broken-pottery art of Kintsugi, Oval take shattered sound and build it into something new. – Jeff Terich
Listen: Bandcamp
---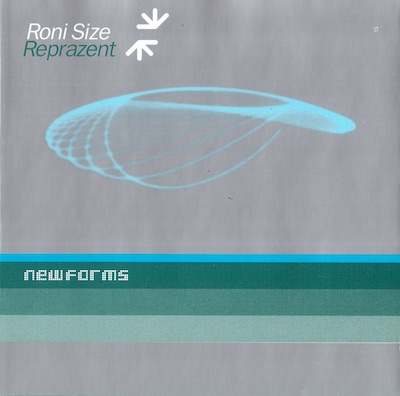 31. Roni Size/Reprazent – New Forms
(1997; Mercury)
The magnum opus of late 90s drum 'n' bass music could have emanated from any number of cities, but nowhere would it have been so at home than in Bristol, England. Roni Size grew up there, the descendant of Jamaican immigrants, and was bred on the soundsystems of the St Pauls area of the city, most notably The Wild Bunch, the precursor to Massive Attack. Size came of age after the trip-hop boom, however, identifying with a generation hungrier for a later night and obsessed with breakbeat jungle and hardcore hip-hop. His first album with his collective Reprazent became, along with Goldie's Timeless, the defining LP of the movement, causing shockwaves at the 1997 Mercury Prize by beating Radiohead, The Chemical Brothers and Spice Girls. It was drum 'n' bass's breakthrough moment, solidifying its importance and forcing the industry's ruling classes to sit up and take notice. – Max Pilley
Listen: Spotify
---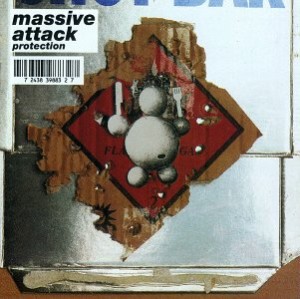 30. Massive Attack – Protection
(1994; Circa/Virgin)
3D, Tricky and Daddy G had only three years prior sketched the outlines of the trip-hop genre on Blue Lines. This sequel feels less like coloring outside of those lines and more like drawing in another book on another planet. Protection still has its R&B core but drastically increases the spacey dub factor, putting Tracey Thorn and Horace Andy at the top of the list for crossover-project vocal requests. Desperately sexy vibes on "Karmacoma," "Sly" and the title track sound like they're coming from the dimmest-lit areas of your imagination: rain-soaked alleys, jazz and techno clubs, the bowels of a spaceship. – Adam Blyweiss
Listen/Buy: Spotify | Merchbar (vinyl)
---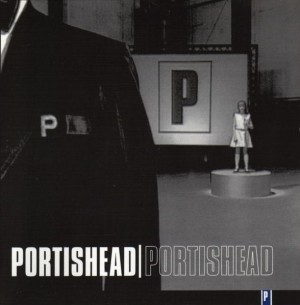 29. Portishead – Portishead
(1997; Island)
In the three years between Dummy and Portishead, the band made some minor changes to their sound, though mostly they seem to have distanced themselves from the immediacy of songs such as "Roads," Sour Times," "Strangers" or "Glory Box," and so on. (Though "Cowboys" and "All Mine" come close.) Or did they? Perhaps Portishead is just a more deliberate mood piece. They still employ scratching, in the vein of instrumental hip-hop, but here it's used more for a disorienting effect. (See "Numb," from Dummy.) Unlike Dummy, there's not much sampling here; what you hear is primarily original instrumentation. I could easily imagine Audrey Horne dancing to a track like "Only You" on the jukebox at the Double R; its atmosphere exudes oxytocin dreams and a subtle rush of dopamine. – Ben Braunstein
Listen/Buy: Spotify | Turntable Lab (vinyl)
---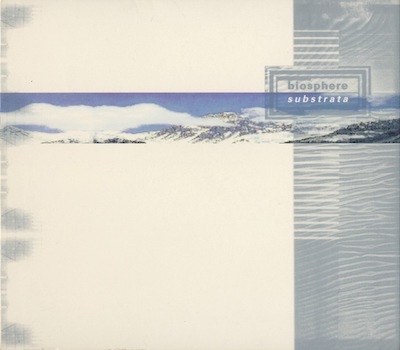 28. Biosphere – Substrata
(1997; Thirsty Ear/All Saints)
Geir Jenssen's Biosphere project didn't begin as a work of pure ambience. The Norwegian producer balanced atmospheric arrangements with house and techno beats, pulsing his way through the ether with minimalist, vaporous compositions. By third album Substrata, those beats were removed entirely, leaving something seemingly both vast and weightless, a cosmic excursion into the expanse of space. It's a chilly album; you can practically see your breath as each loop unfolds and each sample layers on top of itself. But it's far from inaccessible; Jenssen makes music that's always breathtakingly gorgeous and frequently eerie, bits of the natural world intersecting with oozing synths and echoes of guitar, and the occasional Twin Peaks sample. The natural and supernatural converge in mesmerizing harmony on Substrata, showcasing a convergence of contrasts that coexist in quiet, ponderous harmony. – Jeff Terich
Listen/Buy: Spotify | Merchbar (vinyl)
---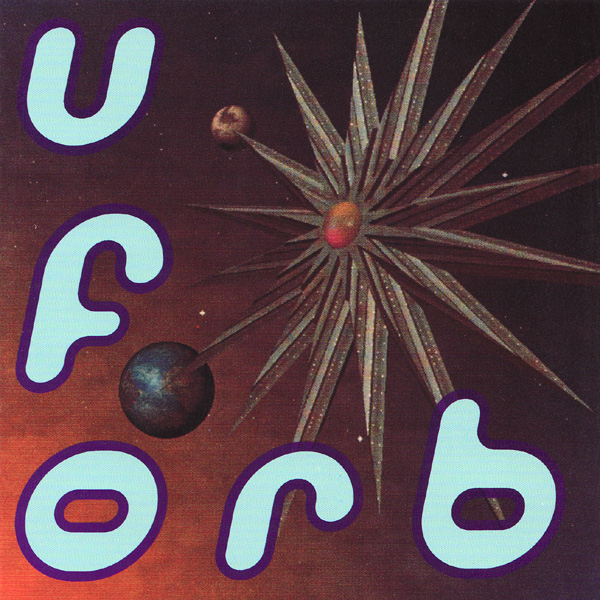 27. The Orb – U.F.Orb
(1992; Big Life)
Early in the conversation about what constituted club music, The Orb changed it. Their debut, The Orb's Adventures Beyond The Ultraworld, was full of slacker-friendly mixes assembled from electronic dub sound systems, Dadaist found-sound dialogue, guitar jam sessions and whooshing ambience. That double-LP earned legend status for spawning the head-nodding "ambient dub" genre, but this sophomore effort replaced some of its sprawl with locked-in grooves that referenced space rock ("Blue Room"), atmospheric Krautrock ("O.O.B.E."), the rave scene surrounding The Orb ("Majestic"), and literally all reggae ("Towers of Dub"). – Adam Blyweiss
Listen: Spotify
---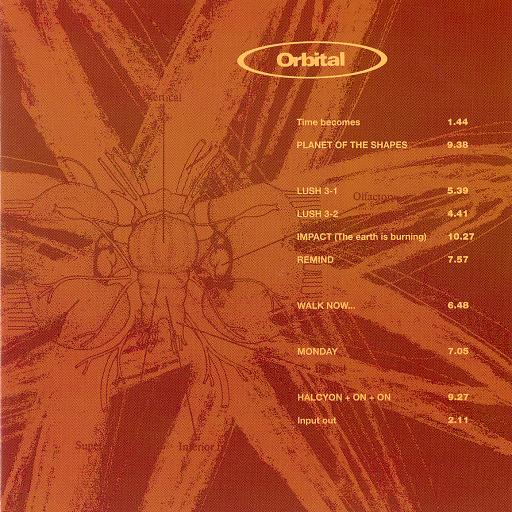 26. Orbital – Orbital 2
(1993; Internal/FFRR)
Having collected their earliest sides on a self-titled "green album" two years prior, brothers Paul and Phil Hartnoll followed it with a brown one that was a quantum leap forward. It traded in much of the common stomp and beep of house for infinitely more complex drum patterns and lilting melody—a constant groove, subtly shifting, endlessly replayable. Able to hold interest and move bodies across nine-minute songs ("Halcyon + On + On") and 20-minute suites (two "Lush" tracks plus "Impact"), Orbital 2 lifts the duo's work from merely smart acid to literally intelligent dance music. – Adam Blyweiss
Listen: Spotify
---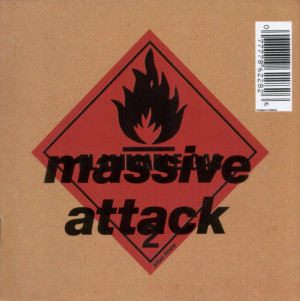 25. Massive Attack – Blue Lines
(1991; Virgin)
It's important to note that without the financial help of Neneh Cherry, Massive Attack's Blue Lines wouldn't exist. The group had already started in the underground Bristol club scene as a collective under the name The Wild Bunch. According to Grant Marshall, it was Cherry who pushed them to make the record, and most of it was recorded at her house. While Blue Lines is technically the earliest "trip-hop" record, it's an album rooted entirely in hip-hop. The breakbeats, the samples, the hooks, the rapping—all signature elements, but used in a different and unique way that exceeded expectations and opened minds. Blue Lines laid the foundation for innumerable other great records that would follow this path of dark, dance-oriented tracks—including even greater works from Massive Attack down the road. From the gorgeous cover of William DeVaughn's "Be Thankful For What You Got" to the ridiculous bounce and awesome vocals on "Lately," two decades on, Blue Lines remains a stunning debut. And for that, we should all give thanks to Neneh Cherry. – Giovanni Martinez
Listen/Buy: Spotify | Merchbar (vinyl)
---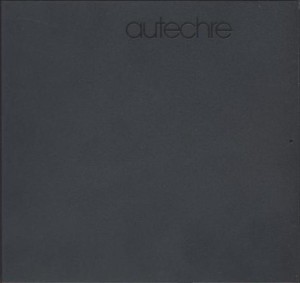 24. Autechre – LP5
(1998; Warp)
Autechre's untitled fifth album (commonly referred to as LP5) was somewhat of a departure for the band. Moving away from the warm, wobbly IDM of Incunabula, Amber, and Tri Repetae (Chiastic Slide was the group's first step toward this new sound), Autechre didn't embrace this new glitch-oriented sound so much as begrudgingly grant it entry—and watch it possess their home. That's not to say this was unplanned, or even accidental. But one has to wonder, especially when hearing Oval's comparatively warm Systemisch. The cold, technical feeling of LP5 is at once intimidating and alienating. This isn't the boozy depression of your local singer-songwriter, or the gloomy self-loathing of your favorite post-punk band. No, this is standoffish, isolated; there's a certain je ne sais quoi about it, for sure, and I can barely stand to investigate. It's a dissociative experience like no other. In any case, it's a rather difficult listen to get through, and not in the usual way you'd expect. I get hot flashes and shivers all over just thinking about it. What other record can you say that about and still mean it as a compliment? – Ben Braunstein
Listen: Spotify
---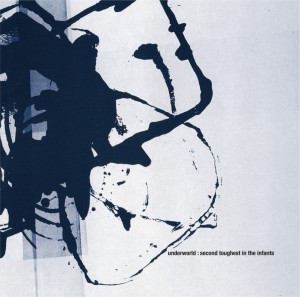 23. Underworld – Second Toughest in the Infants
(1996; Junior Boys Own/Wax Trax!)
Were Second Toughest in the Infants to be cut in half, split between two sides of vinyl comprising opening suite "Juanita/Kiteless/To Dream of Love" and its equally lengthy counterpart "Banstyle/Sappy's Curry," it'd still be one of the greatest things the UK techno legends ever did. Hell, those two epics alone might have made it the greatest. Yet with the broader spectrum of songs on Second Toughest in the Infants, including the quick-pulse rave exercise "Rowla," chant-along single "Pearl's Girl" and downtempo standout "Confusion the Waitress," it transitions gradually from a pair of Underworld's most ambitious tracks into a mixtape of their most eclectic and immaculately crafted dance tracks, as much a reflection of their increasingly outstanding taste and bolder ventures into progressive electronic music. In Underworld's catalog, this is arguably their second most important after the artistic reinvention of dubnobasswithmyheadman. On the strength of its compositions, however, it's no lower than tied for first. – Jeff Terich
Listen: Spotify
---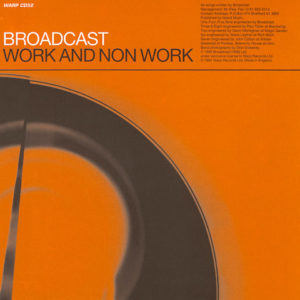 22. Broadcast – Work and Non-Work
(1997; Drag City)
It's quaint to realize now that Broadcast's 1997 single "The Book Lovers" ended up on that year's Austin Powers: International Man of Mystery soundtrack. The Birmingham group certainly nodded to various elements of '60s music—Syd Barrett, Nancy and Lee, cult group The United States of America—but their base of influences was vastly more leftfield. On Work and Non-Work, a collection of their first few singles and the debut before their actual debut, the rare Warp-affiliated group with guitars (for a while anyway) explored various facets of electronics-addled psychedelia, vibing into a floating sampladelic space on the stunning "Accidentals," Mooging up a rock jam on "Living Room" and disappearing into analog space on the breathtaking "According to No Plan." Broadcast's later records would become much weirder, though their wonderfully exploratory debut compilation showed just how strong of a start they had.  – Jeff Terich
Listen/Buy: Bandcamp | Turntable Lab (vinyl)
---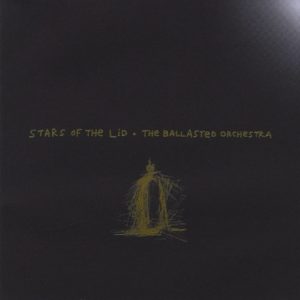 21. Stars of the Lid – The Ballasted Orchestra
(1997; Kranky)
Considering Stars of the Lid an electronic band requires use of an asterisk of sorts—they make ambient and drone music, just like many of the other artists you see here, but they frequently do so by making use of analog instruments. Namely, the Austin duo of Brian McBride and Adam Wiltzie create compositional serenity largely from guitars. Yet it makes even less sense to classify The Ballasted Orchestra, the band's third album, as a guitar album. At no point throughout its 70-odd minutes is any one guitar recognizable as such, the duo's layers of effects and feedback loops doing the heavy lifting. It's elegant and otherworldly; at times, as on the beautifully harrowing "Fucked Up (3:57 A.M.)", it's utterly ominous. On an album that seems to blur the lines between reality and dream-state, darkness and beauty, it's only fitting that one of the major influences is David Lynch's Twin Peaks, a whole 20 minutes of the album serving as a makeshift soundtrack to the (then) final episode. So much of the album feels majestic and magical, like that first whiff of fresh Douglas Fir-scented air. But beware: The owls are not what they seem. – Jeff Terich
Listen: Bandcamp
---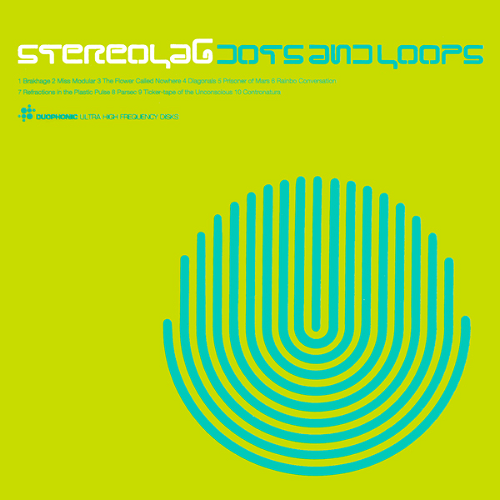 20. Stereolab – Dots and Loops
(1997; Elektra)
By the standards of their first five albums and early singles, Stereolab weren't technically an electronic band. They played keyboards, but even those were vintage analog Farfisas, the kind of noisy, droning beasts that haunted '60s-era garage rock and psych records. Then Dots and Loops happened. In the opening sequence of the album's first track "Brakhage," there's no immediate rhythm or melody—just screeches and flickers of static, a product of a series of collaborations with Mouse on Mars' Andi Toma and Jan St. Werner. But while that German duo's influence looms large on Dots and Loops, the biggest break from Stereolab's prior oeuvre is how stylishly elegant and simply gorgeous it is. Employing sampling in an even larger role—hence the "loops"—Stereolab built up laptop lounge symphonies that ranged from Bacharach-gone-art-rock ("Miss Modular") to weightless psych-funk ("Ticker Tape of the Unconscious") to frantic jungle samba ("Parsec"). Stereolab broke out of their drone-rock shell on Dots and Loops, infusing an album of mid-century modern pop with late-century post-modern tools. – Jeff Terich
Listen/Buy: Bandcamp | Turntable Lab (vinyl)
---
19. Fatboy Slim – You've Come a Long Way, Baby
(1998; Astralwerks)
My sister asked me what I was writing about. She said she had "never heard of Fatboy Slim," so I decided to switch up the queue playing in our den without telling her. Within seconds of opener "Right Here, Right Now," she began to tap, sing and hum along. This is a prime example of Norman Cook aka Fatboy Slim's music objective. Since its release in 1998, You've Come a Long Way, Baby exists on a plane of universal familiarity, a plane Norman Cook forecasted at the time of the album's development. Opener "Right Here, Right Now" ends with an interaction between WBNC DJ Bradley Jay and a caller named Brad. Brad wants to hear "the band of the nineties," Fatboy Slim. He can't think of the name of the track, but starts to sing "The Rockafeller Skank" for Jay. It's Fatboy Slim's infectious big beat hooks and arena-sized hooks that would make You've Come A Long Way, Baby virtually inescapable. – Patrick Pilch
Listen: Spotify
---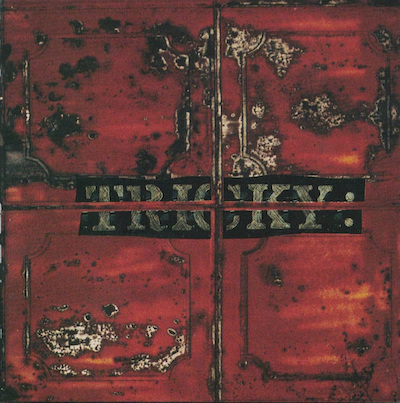 18. Tricky – Maxinquaye
(1995; Island)
Trip-hop had only been around for a few years when Adrian Thaws completely fucked it up. A onetime member of Massive Attack, Tricky struck a path of his own against the advice of his previous collaborators—their feedback to his debut single "Aftermath" was less than generous. That hardly proved detrimental to his twisted vision. With debut album Maxinquaye, Tricky both embraced and subverted conventions of trip-hop, borrowing a familiar Isaac Hayes sample one moment on "Hell Is Around the Corner" and then turning a Public Enemy track into an alt-rock anthem the next. His cast of collaborators provided much of the heart and soul into the album, primarily collaborator Martina Topley-Bird, though a then-unknown Allison Goldfrapp lent her ethereal vocals to "Pumpkin." Stylistically, Maxinquaye is all over the map, but the unifying factor is Tricky's own off-kilter, grimy approach to production, which turns a slow-moving track like "Strugglin'" into an eerie plod through dangerous territory and makes a psychedelic strutter like "Aftermath" feel like an unlikely hit. – Jeff Terich
Listen/Buy: Spotify | Merchbar (vinyl)
---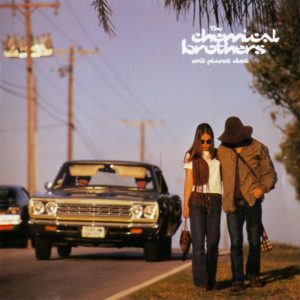 17. The Chemical Brothers – Exit Planet Dust
(1995; Freestyle Dust/Astralwerks)
Tom Rowlands and Ed Simons didn't invent Big Beat; The Prodigy had already opened the door with singles like "Voodoo People" and "Poison" before Exit Planet Dust dropped. What The Chemical Brothers did was make downtempo electro funky as hell. The entire first half of the duo's full-length debut flows like a masterful DJ mix, the wah-wah groove of "Leave Home" transitioning seamlessly into the fuzz bass of "In Dust We Trust," the eerie "Song to the Siren" bleeding into the squelch of "Three Little Birdies Down Beats." But with the addition of vocalists like Tim Burgess on "Life Is Sweet" and a then-unknown Beth Orton on "Alive Alone," The Chemical Brothers turned rave culture into something altogether new and exciting: Pop. – Jeff Terich
Listen: Spotify
---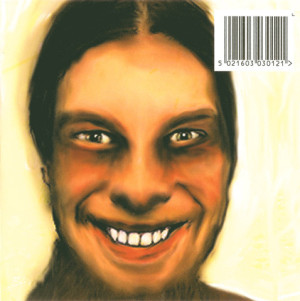 16. Aphex Twin – I Care Because You Do
(1995; Warp/Sire)
Released fresh off the solemn tiptoes of Selected Ambient Works II, …I Care Because You Do found Aphex Twin ditching the ambient romanticism, opting for a more sinister approach on his third studio album. Over a tracklisting of industrial blip and glitch, electronic prophet Richard D. James scored a composition of deliriously grating tunes scattered between unexpectedly pop-brewed picks. The phaser-shrill din of "Ventolin" juxtaposes the casual pulsing beats of pinnacled "Alberto Balsalm," which allowed the album to dwell on the fringes of acid house and avant techno pop. The cover of …I Care unveiled Richard D. James' signature lunatic grin, revealing the identity behind some of the most innovative music of the decade. Despite eliminating the artist's enigmatic anonymity, …I Care Because You Do drew critics and listeners further away from pinning down Aphex Twin's sound, demonstrating the density and unpredictability of Richard D. James' genius. – Patrick Pilch
Listen/Buy: Bandcamp | Turntable Lab (vinyl)
---
15. Squarepusher – Big Loada
(1997; Warp)
Tom Jenkinson built a career early on by pioneering an IDM offshoot known as "drill 'n' bass," a particularly frantic and frenzied take on breakbeat and jungle that made an already hard-to-dance-to style even more erratic and weird, twisting the BPM knob up to inhuman extremes and sending the rhythmic mechanism into fucked-up overdrive. Jenkinson also developed a reputation as a kind of bass virtuoso, which bears out impressively on "Come On My Selector," the centerpiece and standout single from his Big Loada EP, a track that made appearances on MTV's Amp and 120 Minutes. Yet "Come On My Selector" is perhaps the least surprising thing to come from Squarepusher on this landmark release, which found him pursuing more ethereal dreamscapes on "Massif (Stay Strong)", pop-friendly synth layers on "A Journey to Reedham (7am Mix)" and jazzy groove-and-sputter on "Tequila Fish." Originally released by Warp, Big Loada expanded to a compilation of Squarepusher's hits when released stateside by Trent Reznor's Nothing imprint, featuring the essential bonus track "Port Rhombus," which is arguably Jenkinson's strongest single of the '90s. – Jeff Terich
Listen: Spotify
---
14. Underworld – dubnobasswithmyheadman
(1994; Junior Boy's Own)
Karl Hyde and Rick Smith had long suffered the slings and arrows of a career in New Wave and synthpop that largely failed to put them on the map. Inspired by Hyde's American travels from Greenwich Village to Prince's Paisley Park, and supported by Smith's experiments with London DJ Darren Emerson, Underworld took a kitchen-sink approach to their third album. They ended up building a goddamn techno mansion. The core of dubnobasswithmyheadman is throbbing and festival-ready ("Cowgirl," "Dark & Long"), buttressed by more contemplative epics ("River of Bass," "Mmm…Skyscraper I Love You") and Hyde's Beat-poet narratives and chants. It's one of the most literate and complex electronic albums ever made… that you can still dance to. – Adam Blyweiss
Listen: Spotify
---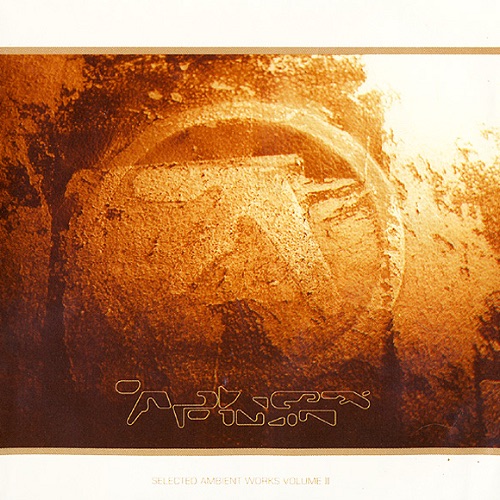 13. Aphex Twin – Selected Ambient Works Vol. II
(1994; Warp/Sire)
Aphex Twin's second volume of ambient works stands alone as a core release of '90s electronic music. It's a yardstick by which all other albums in the genre are measured. And like the best efforts in the ambient canon, Volume II is constantly re-revealing itself. So listeners can approach these two discs of shape-shifting, atmospheric and mysterious songs over and over again and still find new and compelling aspects. While the first volume certainly offers its own set of blissful beats, Volume II established Richard D. James as the preeminent synth maestro. These 24 songs are ever blooming with a rich and distinct minimalism. – Kyle Carney
Listen: Bandcamp
---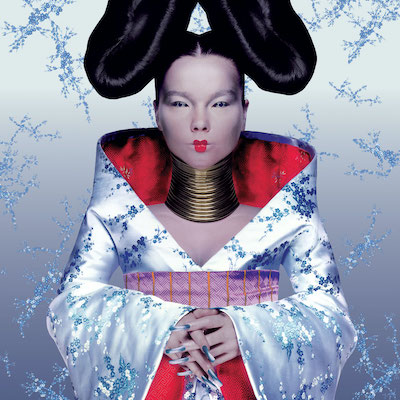 12. Björk – Homogenic
(1997; One Little Indian/Elektra)
By 1997, Björk had found herself more famous than she ever could have imagined. Hounded by paparazzi and subject to a very public stalking plot (the perpetrator had killed himself, causing a major tabloid storm), she fled from her home in London to Malaga to complete the album's recording. She wanted to make a record with "only one flavour" (hence the title), which was to be a backdrop of cold, stark, shattering electronics, adorned with occasional shoots of soaring beauty. Homogenic reflects her Icelandic homeland, with its remote barren lands enriched by geysers and volcanic eruptions. The heart-bursting vocals are, if anything, more acutely powerful than ever, as heard on the stunning "Unravel"; meanwhile Eumir Deodato arranged and conducted the Icelandic String Octet sumptuously on tracks like "Bachelorette." The hot-cold juxtaposition has come to be present in so much of Björk's music, but never bettered. – Max Pilley
Listen: Bandcamp
---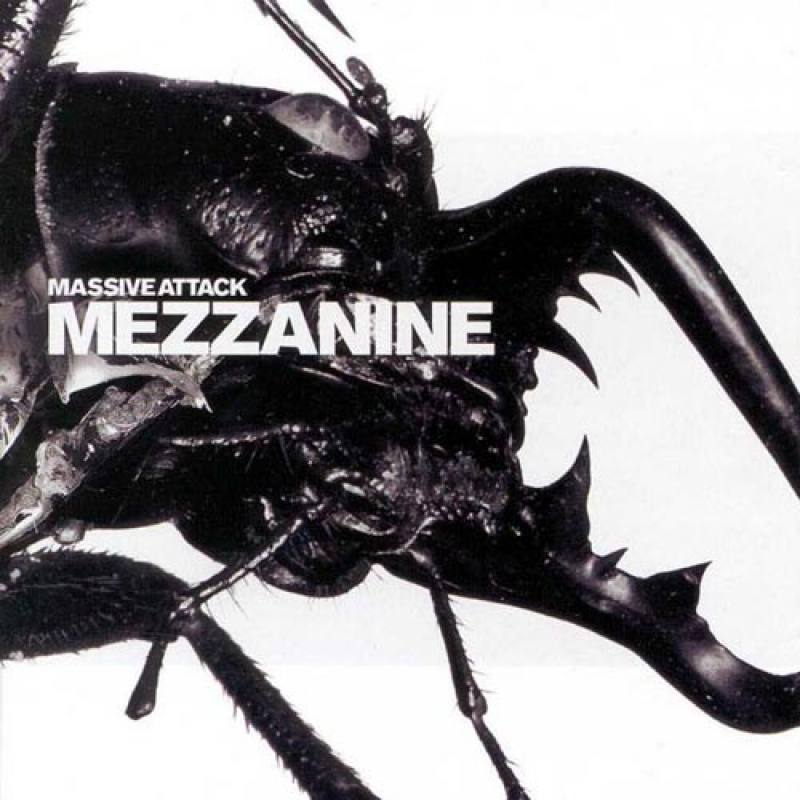 11. Massive Attack – Mezzanine
(1998; Virgin)
Overwhelmingly dark and brooding, Mezzanine was constructed upon layers of internal conflict among the members of Bristol trip-hop pioneers Massive Attack. The culmination of unfiltered expression combined with an accidental commercial appeal let Mezzanine stand as a triumph of the group, representing an apex of talent and intentional composition. The addition of the wildly expressive ranges of vocalists Elizabeth Fraser and Horace Andy only helped solidify the moody grandeur of the album. Mezzanine is, to this day, an album of incredibly poignant relevance, its shifting melodies, experimentation and odd cohesion only highlighting its prominence within modern music, as its form, shape, and aural syntax can be heard within any modern artist that experiments with the emotional capacities of electronic sound. – Brian Roesler
Listen/Buy: Spotify | Merchbar (vinyl)
---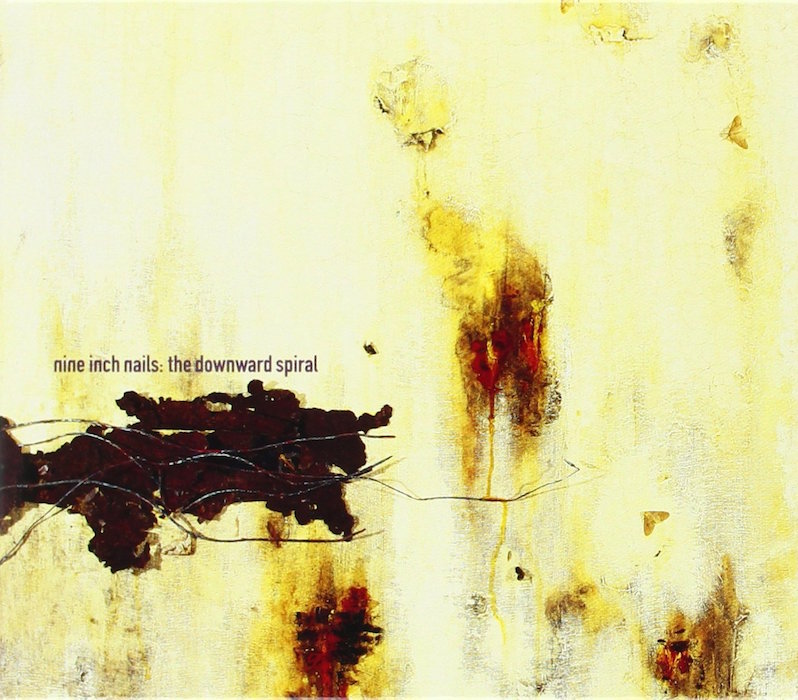 10. Nine Inch Nails – The Downward Spiral
(1994; Nothing/Interscope)
After the icy, seductive synthpop of Pretty Hate Machine and the bracing metal fetishism of Broken, Trent Reznor wanted something more elaborate for Nine Inch Nails. Speaking with Guitar World, his vision of his first full LP for Interscope was "mood, texture, restraint and subtlety, rather than getting punched in the face 400 times." To his credit, The Downward Spiral is a Gemini, a coin flipped endlessly, supplying more than enough musical angst from both columns A and B. At any given time Reznor and his crew could be viewed as playing rock run through a gauntlet of infamously vulgar digital processing ("Piggy," "March of the Pigs," "Hurt") or playing emotional electronica supplanted—camouflaged?—by traditional instruments ("Heresy," "Closer," "Reptile"). On paper the sounds conflict; in Nine Inch Nails' devilish little hands, they were broken to fit and painted to match. The controlled aural chaos plays into Reznor's grand themes of desperation and disconnection, with all manner of destructive sins—sex and suicide, addiction and religious blasphemy—suggested as means to coping-mechanism ends. The Downward Spiral also represents the industrial genre's longest lingering moment in the sun. Metal machine music like "Mr. Self Destruct" and "The Becoming" hedges all bets, leaving listeners wondering if Reznor and his songwriting protagonists were willfully hiding in his technology or getting lost and eaten alive in it. – Adam Blyweiss
Listen: Spotify
---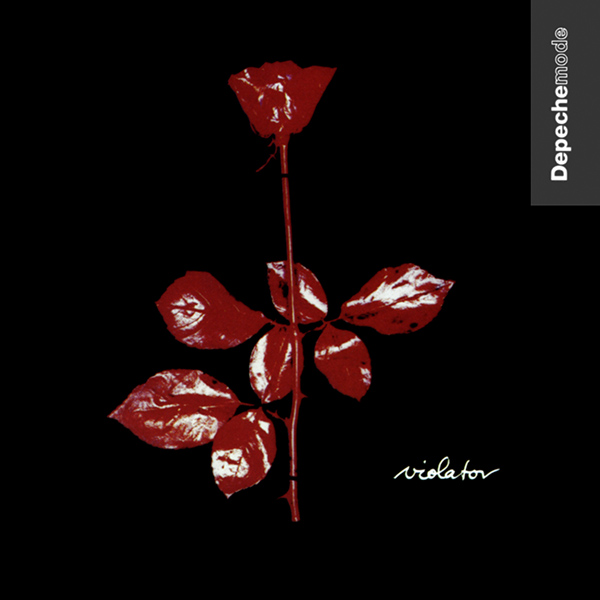 9. Depeche Mode – Violator
(1990; Mute/Sire)
Coming off its 25-year anniversary in 2015, Depeche Mode's massive 1990 album Violator has, without a doubt, stood the test of time. At times surprisingly delicate, at others unbearably mechanical, Violator represents for Depeche Mode an articulate and deeply personal expression, as well as a collection of some of their most innovative and meticulously produced tracks. As an electronic album—or perhaps more accurately, a pop album created by electronic means—it scorns the concepts of removing the self and instead expresses a deeply emotional spectrum within the sound, representing a fragmented world view of lingering cynicism and passionate longing. It's immensely powerful and equally as dark. "Enjoy the Silence" and "Personal Jesus," as ubiquitous as they may be, still stand as sophisticated and brilliantly accessible gothic synth-pop anthems. – Brian Roesler
Listen/Buy: Spotify | Merchbar (vinyl)
---

8. Autechre – Tri Repetae
(1995; Warp)
Reactionary, and certifiably defiant compared to Autechre's prior outings, Tri Repetae was a landmark work of electronic music.  Tri Repetae demonstrated Autechre's fondness for incredibly complex, detail-centric composition. Its 10 tracks jubilantly promoted starkly minimalist repetitive rhythms that sought to amplify and highlight complex and asymmetrical harmonies. Autechre's attempts to create a truly organic sound throughout Tri Repetae was a massive success, with softer and gentler samplings and transitions of soft noise that sat squarely against tidal waves of scratching snares and machine-gun hi-hats. Autechre's fixation with sound purity made Tri Repetae a watershed moment for IDM. – Brian Roesler
Listen/Buy: Bandcamp | Merchbar (vinyl)
---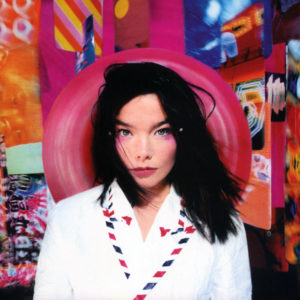 7. Björk – Post
(1995; One Little Indian/Elektra)
For what it's worth, Post might be the most eclectic release found on this list. The Icelandic songwriter's true breakout, Bjork's second studio album was utterly groundbreaking at the time of its release. A release that demonstrates Bjork's self-described "spastic" taste, Post bounds from one stylistic influence to the next. Kicking off with the one two punch of "Army of Me" and "Hyperballad," the album opens with a duo of heavy hitters, delicately shifts on "You've Been Flirting Again" and "Headphones," and pitches a curveball from leftfield with "It's Oh So Quiet," a big band cover of a 1951 Betty Hutton B-side. On paper, Post makes absolutely no sense. But for an artist like Bjork, this collection of songs set a brilliant new standard for avant garde art pop. – Patrick Pilch
Listen/Buy: Bandcamp | Merchbar (vinyl)
---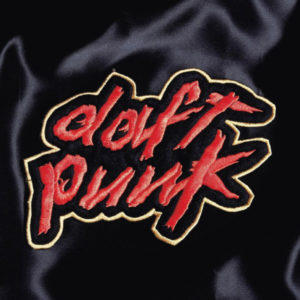 6. Daft Punk – Homework
(1997; Virgin)
Daft Punk is a household name, their iconic look synonymous with their music. However, in 1997, it was a different story. Thomas Bangalter and Guy-Manuel de Homem-Christo had a rough start in music, but it wasn't until they started experimenting with synthesizers and drum machines that they would pick up steam. The '90s house scene was quickly made more visible with the addition of Homework. Homework is essentially the record that really dictated the duo's path, but they've never made anything else like it since. Influenced by the early pioneers of house (just look at how many name drops "Teachers" gets), Homework is a special record that is mostly overlooked for its contributions to the genre. Sure, Discovery gets the credit for being the one record that had the popular hits and gave them a GAP commercial, but it was Homework that propelled them into fame. From its pulsating beats to the funky samples tucked in every corner, Homework is the best purely house-driven record Daft Punk ever made. – Giovanni Martinez
Listen/Buy: Spotify | Merchbar (vinyl)
---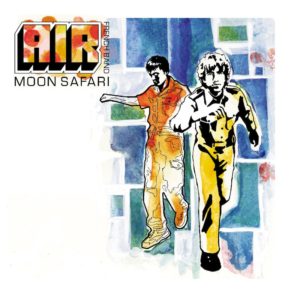 5. Air – Moon Safari
(1998; Source)
Air's psychedelic lounge tunes managed to merge ambient atmospheres into the mainstream, the best of which occupy the absorbing soundscapes on Moon Safari. Blending funk-powered basslines into pop-infused synths or plugging velvety keyboard meanderings between rich string samples, Air creates textures that allow the listener to turn on, tune in, and cop out. Each track on Moon Safari spills into the next, welcoming a tranquilized listening experience. Opener "La femme D'argent" is a key example and epitomization of Moon Safari's overarching concept, a concept turned inside out on subsequent "Sexy Boy," and overhauled by orchestral and brass renderings on "Ce matin-là." As a whole, Moon Safari represents one of the most influential takes on ambient pop, serving as cornerstone for quickly budding psychedelic and electronic subgenres. – Patrick Pilch
Listen/Buy: Spotify | Turntable Lab (vinyl)
---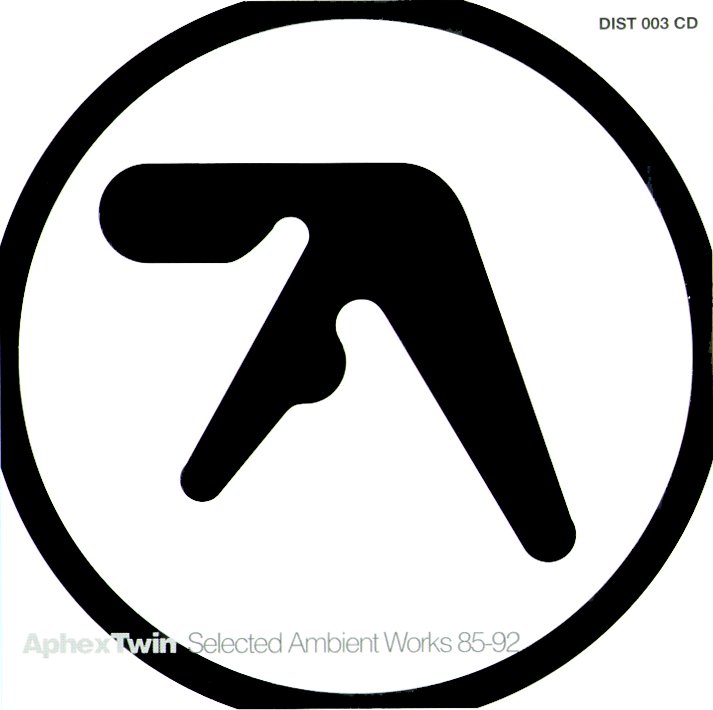 4. Aphex Twin – Selected Ambient Works 85-92
(1992; Apollo)
Cornwall's Richard D. James led a carefree, curious childhood that saw him tinkering with technology and sound from a very young age. The title of this album suggests that it includes recordings he made beginning at 14 years old. If we allow for a timeline where his work passes through the influences of American synth-funk and German ambient, eventually cascading into the British rave scene, we can suspend any disbelief about the theory. It's astounding how far into the future James could see through this crystal ball of an album, as it runs parallel to contemporary subgenres like ambient dub and industrial while suggesting so many others to come (trip-hop, breaks, IDM, big beat, 2-step). Maybe even more startling is how effortless the results of his gerry-rigged programming and playing come off. Save for the squiggling acid workout of "Green Calx," the notched-up BPM of "Heliosphan," and the high creepiness of "Hedphelym," this album barely breaks a sweat. Sure, he was already turning the concept of "ambient" on its head eight ways to Sunday long before he got really weird. Yet from the weeping synths of "Xtal" to the Willy Wonka-quoting 3 A.M. anthem "We are the Music Makers" to the interlude of "I," SAW85-92 is an album that made being calm cool. It managed that even amid the then-new rising madness of warehouse parties and designer drugs. It manages that to this day. – Adam Blyweiss
Listen/Buy: Spotify | Merchbar (vinyl)
---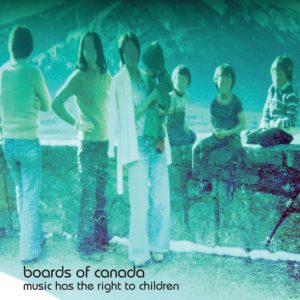 3. Boards of Canada – Music Has the Right to Children
(1998; Warp)
In the seemingly organic evolution of Boards of Canada's discography, this album represents the pinnacle of the Edinburgh duo's sound. It strikes the most sublime balance between vintage vocal samples, sunwashed synths and crisp breakbeats. But more than this, the album conjures a sonic mystery, a fractured narrative that resembles a childhood memory. One that develops through half-recalled melodies and somnambulist rhythms. Music Has The Right To Children is thus like a palimpsest of IDM, chipping away at the walls of genre and categorization while establishing Boards of Canada as a powerhouse in electronic music. – Kyle Carney
Listen: Bandcamp
---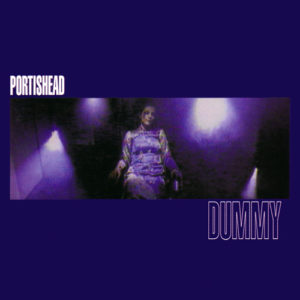 2. Portishead – Dummy
(1994; Go! Discs/London)
It's funny how it takes the forward march of technology to truly articulate the bottomless emotion of the heart. For decades, musical artists of all backgrounds had been operating in the dark night of the soul territory, fishing for the most effective arrangement or production technique to best convey that desperate sadness, but Geoff Barrow and Adrian Utley surely mastered the art on Dummy. Barrow's fascination with g-funk and jazz-age hip-hop led to him spending every waking hour striving to find the most heart-rending combination of instrumental sampling and drum machine sequencing—this album predates Endtroducing… by more than two years, don't forget. Paired with the primal, savant-like vocals of the peerless Beth Gibbons, this is an album that will never fade. – Max Pilley
Listen/Buy: Spotify | Merchbar (vinyl)
---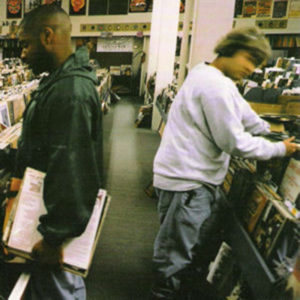 1. DJ Shadow – Endtroducing…
(1996; Mo'Wax)
Björk. Metallica. David Axelrod. KRS-One. Tangerine Dream. Giorgio Moroder. Nirvana (not that Nirvana). Meredith Monk. Organized Konfusion. Pekka Pojohla. Baraka. Marlena Shaw. David Lynch. You can practically make a "Losing My Edge"-style tribute list surrounding DJ Shadow's landmark debut album. But there's an interesting catch to it: In the context of the album, they all disappear into the sound of the breathtaking whole. The revelation that Endtroducing… was an album made entirely of samples, primarily on Josh Davis' Akai MPC60, seemed simply mind-blowing in the '90s, when it was released. And thought countless others have done likewise since then, there's still no album that sounds like Endtroducing… The product of an intense and emotional two-year period, DJ Shadow's debut is a reflection of decades of hip-hop culture melted and resculpted into a symphonic masterpiece of cut-and-paste virtuosity. Its beats are colossal, and Davis' sense of humor is never far from the surface (see: "Why Hip-Hop Sucks in '96" or the untitled sixth track). But compositionally, Endtroducing… is masterful and gorgeous, its countless sources stitched into jazz fusion ("Changeling"), moody trip-hop ("Midnight in a Perfect World") and something altogether hard to define ("Building Steam from a Grain of Salt," "Stem/Long Stem"). Electronics made Endtroducing… possible—mold-breaking even. Yet the crackle of vinyl in various spots is there to remind you that, if you dig down deep enough, this is an analog album at heart. – Jeff Terich
Listen/Buy: Spotify | Merchbar (vinyl)
---
Support our Site—Subscribe to Our Patreon: Become one of our monthly patrons and help support an independent media resource while gaining access to exclusive content, shirts, playlists, mixtapes and more.