Album of the Week: Lucy Dacus – Historian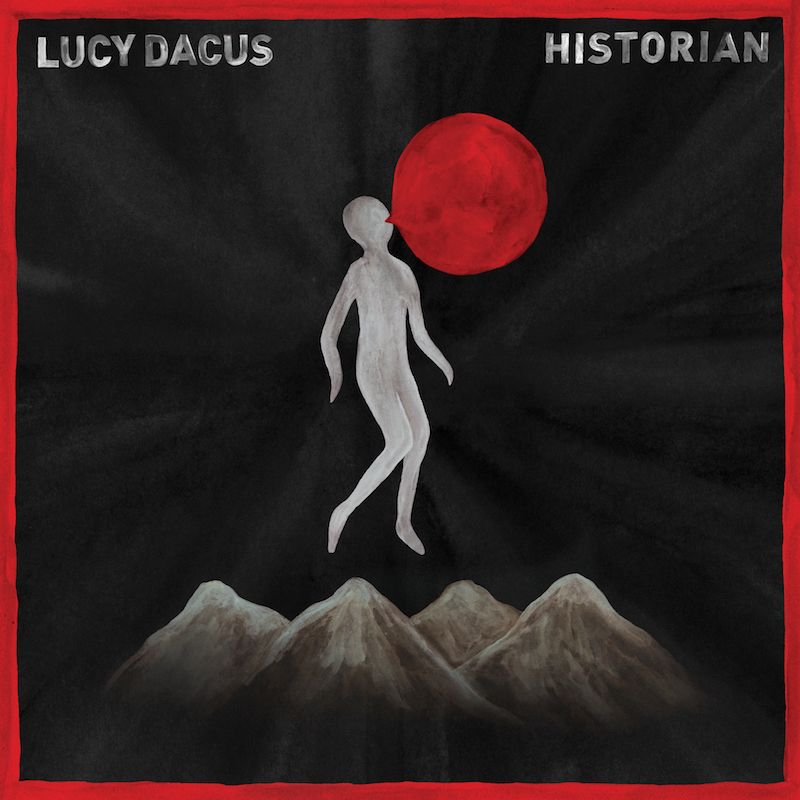 Lucy Dacus possesses something that's relatively rare in indie rock: a voice capable of conveying an immediate sense of comfort. Her pitch-perfect, serene vocals defined the sound of her debut album No Burden, even when positioned at the front of a harder-driving rock song like "I Don't Wanna Be Funny Anymore." Her presence is warm and familiar, expressing a great deal of humanity by leaving the histrionics behind. Which is to say nothing of just how talented she actually is—singing the way she does isn't just something anyone can do, and if she makes it look easy, well go ahead and give it a shot but it's not going to work out the way you think it will. So it's an interesting irony how jarring it is to hear her voice literally erupt into a scream, belting "My soul screams out to you!" during the climax of "Pillar of Truth," the penultimate track of Lucy Dacus' sophomore album Historian. Just because she doesn't often raise her voice doesn't mean she won't when she needs to.
Historian is, much like No Burden, relatively light on exclamatory outbursts and noisy eruptions. It is, however, rich in heavy and complex emotions, and is on the whole a much bigger statement than Dacus' debut album. The 22-year-old Richmond, Virginia singer/songwriter has a sophistication and soulfulness well beyond her youth, and though Historian is steeped in anguish and heartbreak, it shows a great deal of growth, both in a personal sense and as an artist.
"Night Shift," the leadoff track and the album's first single, is a small sample of just how much progress Dacus has made since releasing her 2016 debut. In just the first line Dacus offers another jarring incident, softly cooing the somewhat unsettling line, "The first time I tasted someone else's spit, I had a coughing fit." It's just an introduction to what becomes a breathtaking odyssey of wading through the ashes of a relationship, Dacus asking herself "Am I a masochist, resisting urges to punch you in the teeth" while having a post-mortem meeting with her ex. She's just as content to cut her losses; "I'll never see you again, if I can help it" she wails during the last of its six-and-a-half minutes, providing a well-earned climax after a long, tense examination of the agonizing aftermath. It's utterly draining and exquisite.
True to the tone that "Night Shift" sets for the album, Historian is in large part an album about surviving and gracefully finding one's way forward. Dacus finds a great deal of beauty in making something new after feeling so broken. She embraces a newfound, zen-like wisdom on "Next of Kin," repeating to herself "I will never be complete…I'll never know everything." It's also one of her catchiest songs yet, a song that operates in a vastly different capacity than "Night Shift," but feels just as poignant. Her observations aren't so far-reaching in "Addictions," singing "I'm just calling 'cause I'm used to it," treating longing like muscle memory or malnutrition—that late night phone call isn't what she wants, it's just a reflex.
Part of taking that graceful next step for Dacus also includes pushing herself even farther as a songwriter on Historian, adding breathtaking details in each song that make the individual parts as compelling as the whole. The horns on "Addictions," the strings and harmonized guitar leads on "Nonbeliever," the hypnotic and gradual build-up of "Pillar of Truth"—complete with that uncharacteristic, yet nonetheless satisfying yelp—all add up to the sound of an artist embracing new possibilities and showcasing a bold confidence.
The title of Historian suggests everything that's already happened—the situations she goes over in her head, the lover she's gone out of her way to avoid running into, the nights she's spent losing sleep as a result of it—but it ultimately rings somewhat false. It's not about what Lucy Dacus has lost or left behind, but what she's gained in spite of those losses—not simply raising her voice, but learning how to express it in the strongest way she possibly can. Historian, for all of its examinations of the past, is an album that ends up being about the promise of what's to come.
Similar Albums: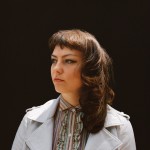 Angel Olsen – My Woman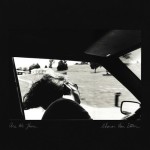 Sharon Van Etten – Are We There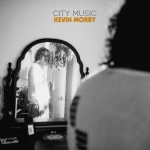 Kevin Morby – City Music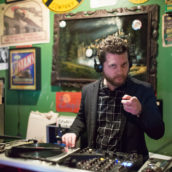 Jeff Terich
Jeff Terich is the founder and editor of Treble. He's been writing about music for 20 years and has been published at American Songwriter, Bandcamp Daily, Reverb, Spin, Stereogum, uDiscoverMusic, VinylMePlease and some others that he's forgetting right now. He's still not tired of it.