Death Bells : Between Here and Everywhere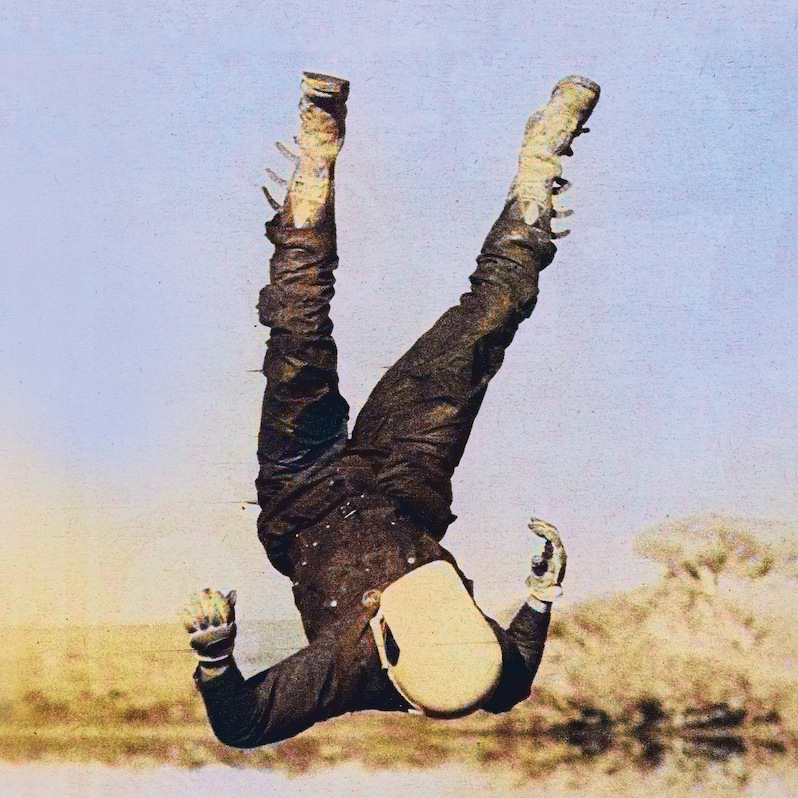 Animism is the belief objects or places carry spiritual essence. Music, being in large part a spiritual art form, is sensitive to this. It can be felt in the case of Death Bells, who moved from their native Australia to Los Angeles and underwent a kind of spiritual rebirth in the process. Gone are the lo-fi traces of their garage punk beginnings or minimalistic post-punk. Instead we find the energy exuded into the production of new album Between Here and Everywhere to have shaped it into something more streamlined and palatable to an even greater audience—by all means, a positive development. 
Between Here and Everywhere is more in the sonic zip code of the mainstream post-punk revivalists of the early 2000s like Interpol and The Rapture. Bands that did not have the arena rock-pop hooks like The Killers, but who shone brightly in the twilight of what was once alternative rock radio. Here, the more accessible approach works in Death Bells' favor as they have stepped up their songwriting game, resulting in some of their most memorable songs yet. On the lead single "Passerby," this results in sounds that provide a stark counterpoint between the upbeat vibe of the music and Will Canning's deadpan baritone delivering beautifully glum lyrics. 
The California sun generally seems to at least create the illusion of a more upbeat sound, which is more reflective than depressive with the first hint of a downtrodden mood haunting the underbelly of "Lifespring." There's an obligatory nod to the '80s in many of the sounds assembled, though they never pay tribute to any one band in particular. Listen close enough and you can hear traces of INXS, U2 and the Cure, but it is DNA of their own identity. "Intruder" works off of a stark drone, with the chanted vocals providing a grim narrative. In a genre often defaulting to drummers trying to emulate drum machines, the performance on this song really stands out and serves as another example of this band setting themselves apart from the pack. Even with some western twang guitar, things get even darker on "A Better Resolution." 
A breezier indie rock shuffle to "Last Days" carries a subtle atmosphere amid the more casual rock sound, hewing closer to The Smiths here than on any other song thus far, with a relaxed vocal croon juxtaposed with bright guitar jangle. "Space Without a Name" is in a similar sonic space, though more intentional in its groove. Where most post-punk leans into minimalism and reverb, Death Bells paint the songs with a warm and organic sound. The chorus to "Eternity Street" builds nicely, but the bulk of the songs work off a lingering minimalism at cruise control. Even as Death Bells have relocated and progressed into a more vivid range of sounds, it's a natural progression, and listeners of their rawer earlier material should have no problem making the journey with. The stylistic changes are interesting enough, but as songwriters they have gone above and beyond.
---
Label: Dais
Year: 2022
---
Similar Albums: