Death Grips announce new album, Year of the Snitch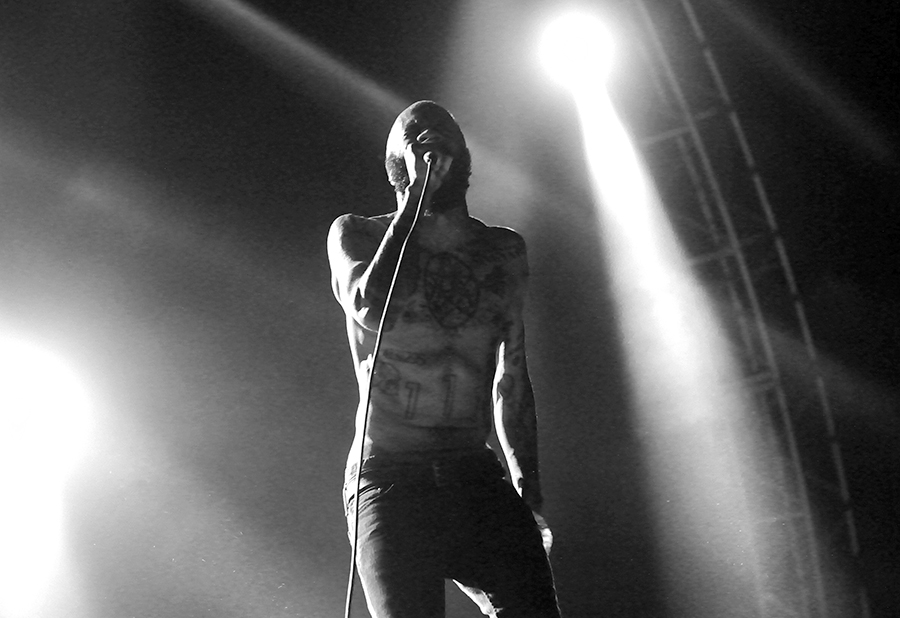 Death Grips have been working on new music this year, and that new music has a name: Year of the Snitch. The title of the group's new record has been posted on the landing page of their website, as pointed out by The Fader. It also says, "new album coming soon…", though no exact date has been revealed. Not that Death Grips ever stick to a schedule. It could arrive tomorrow or next year. Last night the news was preceded by a tweet from the band: "Someone snitched."
Previously, the group revealed that they were working on new music with Tool's Justin Chancellor and Andrew Adamson, the director of Shrek. There's no telling what that music will sound like but it's probably on the bonkers spectrum.
Death Grips' last full-length album was 2016's Bottomless Pit.
The band's 2012 album The Money Store is on our list of 10 Weird Major Label Debuts.