Descendents : 9th & Walnut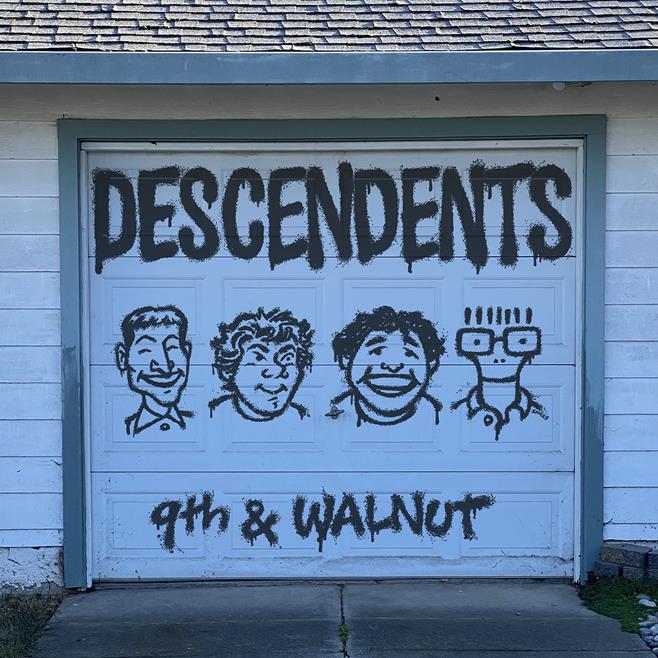 I find something weirdly comforting seeing veteran and legacy punk acts on tour. They're willing to get in the van as long as their fans are willing to come together to form pits, surf to the front, and scream lyrics in band members' faces and provided microphones. This is all in spite of whether there's new music to be promoted, let alone its quality. The Misfits had their worldwide cash grab. Commercial successes like Green Day play behind solid albums which nevertheless pale next to their classics. Perpetually smaller-time acts focus on niche releases and big multi-band bills in tiny venues. Regardless of context or reason, all of these houses get packed.
The one act I've grown more curious about from seeing them first before really hearing them are Descendents out of the Los Angeles hardcore scene. They have seminal work (Milo Goes to College), a sound beloved and copied by other bands, even something of a mythology surrounding lead singer Milo Aukerman (and his caricature) and the band's fondness for coffee. They also have a release/touring/hiatus schedule where absence made the heart grow fonder. Following four studio albums from 1982-87, Descendents released just one in each of the next three decades. The new 9th & Walnut is only a relatively brief five years removed from Hypercaffium Spazzinate, and part of a flurry of band activity throughout the 21st century.
Longtime Descendents fans know their first single as a trio in 1979 ("Ride the Wild" b/w "It's a Hectic World") had more in common with New Wave, failing to prepare the world for the storm to come with Aukerman as lead singer. 9th & Walnut comprises the missing link between them playing fast and playing loud and fast, bringing together a "lost album" of songs written and arranged between 1977 and 1980 by original members Frank Navetta (guitar), Bill Stevenson (drums), and Tony Lombardo (bass). They laid down the instrumentals for these songs in 2002 with the intention of Aukerman adding vocals afterwards, but that didn't happen until COVID-19 gave him and the world idle hands in 2020.
With 18 songs in 26 minutes this album absolutely flies. You'll need to replay it to make sure you catch some of the best parts of the punk contemporaries Descendents worked with and influenced. There's hyperbole in the manner of Dead Kennedys ("Crepe Suzette"), some rather stunning harmonies that would fit into Bad Religion's catalog ("Tired of Being Tired," "Mohicans"), and the blunt force of Black Flag ("Grudge"). They've included anti-bullying songs, anti-establishment music disguised as hairstyle ranting, and whatever non sequitur nonsense "Sailor's Choice" is. But more surprisingly and importantly, 9th & Walnut makes clear connections back to the nervy, almost jangly pop of the original trio and their debut single.
I keep imagining someone like Joe Jackson doing a song like "I'm Shaky" in the vein of his own jittery "I'm the Man," or maybe it feels like one act should cover the other. Even at Descendents' ludicrous speed you can find storytelling and caterwauling hallmarks of their fellow Angeleno band X all over tracks like "To Remember," frying up their punk with country gravy. And lest you think these are byproducts and happy accidents from older work, new recordings of The Dave Clark Five's "Glad All Over" and both sides of Descendents' first single with Aukerman singing them carry these suggestions and more forward.
There will always be the lingering question of how much more visceral this music might have sounded if Descendents had completed it in the moment, punks in their twenties playing cheap instruments at dodgy studios instead of family men piecing this together digitally across time and space. And truth be told, a few lyrics here are less than kind to the women in their spheres when written, even if they'd dipped their frustrations deep into sneering satire. But overall, 9th & Walnut is a bracing triple-shot of a musical history lesson.
---
Label: Epitaph
Year: 2021
---
Similar Albums: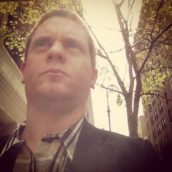 Adam Blyweiss
Adam Blyweiss is associate editor of Treble. A graphic designer and design teacher by trade, Adam has written about music since his 1990s college days and been published at MXDWN and e|i magazine. Based in Philadelphia, Adam has also DJ'd for terrestrial and streaming radio from WXPN and WKDU.