Dinner Party : Dinner Party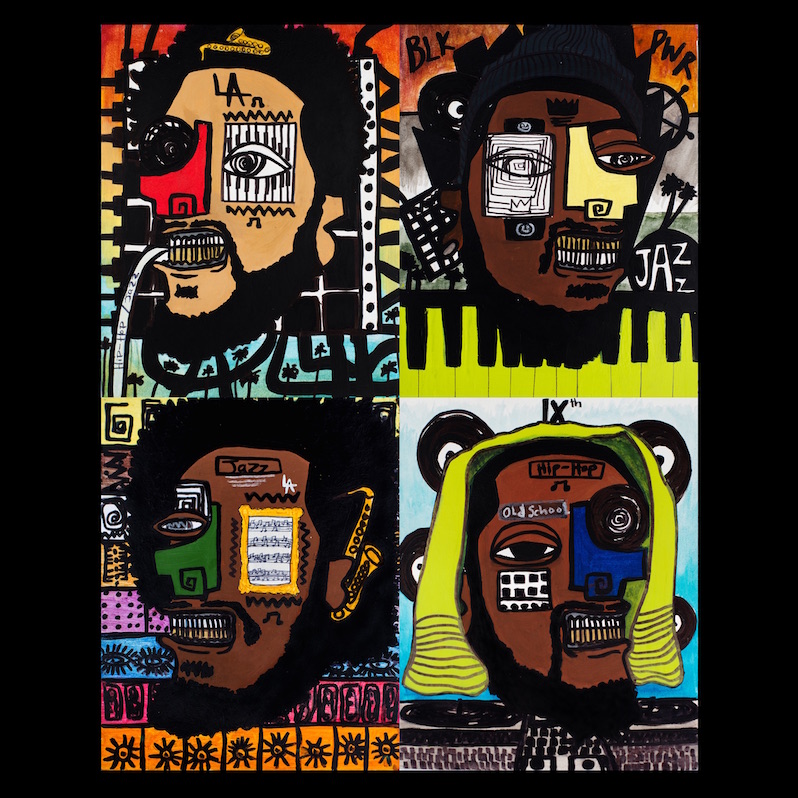 The overlap of jazz and hip-hop has largely taken two forms, and delivered two sets of results. It's often been self-contained artists who inject the feel of one into the other, and you get the kind of downtempo beats germane to mostly electronic genres like breaks, acid jazz, and trip-hop. When artists lean on collaborators or even a particular set of sample sources, then it usually sounds like rap music with an undercurrent of jazz (Digable Planets, Jazzmatazz) or vice versa ("Rockit," Buckshot LeFonque). Dinner Party therefore comprise a rare collective beast, a supergroup creating a self-titled debut full of supple soundtracks.
Dinner Party brings together pairs of strong producers and musicians with kinships as deep as their discographies. At the center is Terrace Martin (Snoop Dogg, Murs), who first broached the idea with tourmate and pianist Robert Glasper, then with saxophonist Kamasi Washington—two of his friends since high school who happen to be in the middle of making some of this century's most important improvisational music. Finally, for more studio help he brought in 9th Wonder, late of the highly regarded rap group Little Brother. The result of two years of furtive planning and recording, Dinner Party is seven tracks and 23 minutes' worth of seamless R&B and smooth jazz.
If that seems surprising or underwhelming, well, it is. Dinner Party is a nice album, but relentlessly nice. The farthest we get from nice is "Freeze Tag," a sunny-sounding feature for unofficial fifth member Phoelix that belies lyrics about the exhaustion of running from the cops. How would this crew fare tackling an epic Washington composition, Glasper's political themes, or barbed bars from another artist common to the entire quartet, Kendrick Lamar? As exciting as it might be to find out, there's no way to tell right now. While big names sometimes have to be bit players in big projects like this, these performers feel relegated to roles where they have to merely use skills instead of show off talent.
Despite their large amount of face time in relation to album length, Washington has exactly one feature/solo of any consequence ("First Responders") while Phoelix spends most of his tracks repeating short lyrical mantras ("Love You Bad"). And Glasper seems like the biggest loser here, his keyboard presence often obscured until the end of a song when all other instruments are stripped away. The band's songs are so short that only 9th Wonder and Martin seem able to spread their wings, assembling their provided musical pieces into serviceable soul that could slot anywhere from the slaps in the Sound of Philadelphia to the boom-bap of Ninja Tune.
For all of the potential in the Dinner Party lineup, this album is simply bereft of heft. They face the same issue voiced by Robin Williams' genie in Disney's Aladdin: phenomenal cosmic powers, itty-bitty living space.
---
Label: Sounds of Crenshaw/Empire
Year: 2020
---
Similar Albums: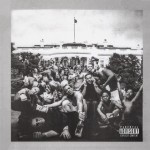 Kendrick Lamar – To Pimp a Butterfly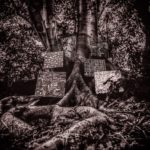 Kamasi Washington – Harmony of Difference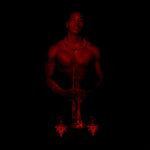 Christian Scott – Ruler Rebel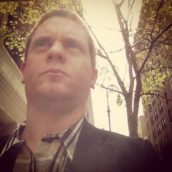 Adam Blyweiss
Adam Blyweiss is associate editor of Treble. A graphic designer and design teacher by trade, Adam has written about music since his 1990s college days and been published at MXDWN and e|i magazine. Based in Philadelphia, Adam has also DJ'd for terrestrial and streaming radio from WXPN and WKDU.