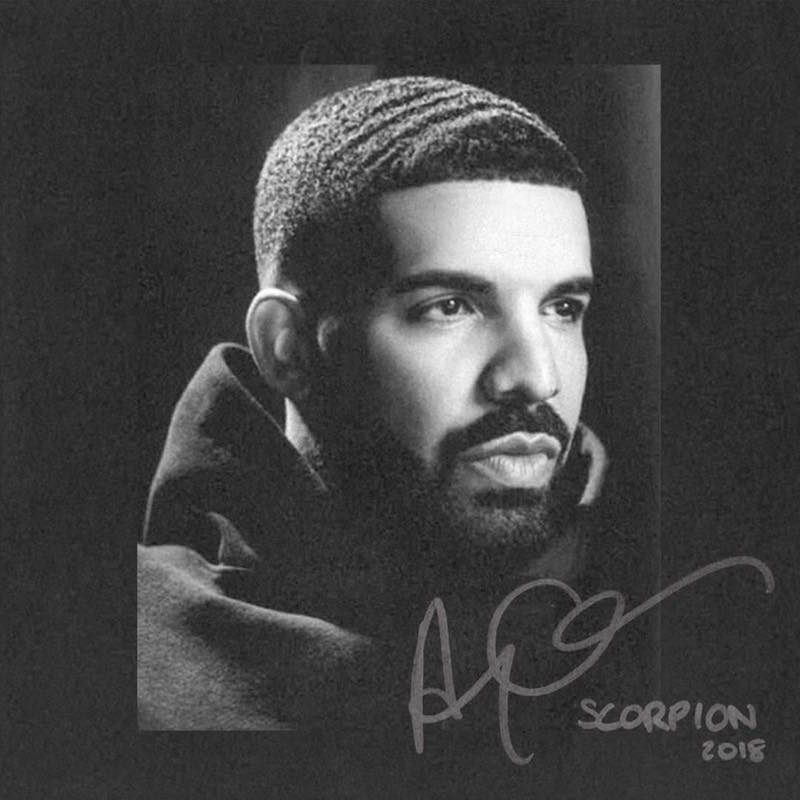 What is Drake's greatest talent? He's never been an incredible pure rapper, nor has he been a great singer; efficacy, not virtuosity, has been his asset. For me, the clear answer is charisma, Drake's ability to get you on his side. And until about a month ago, I would've said that other skill was controlling his narrative—directing our attention. We let him call a 22-song album a "playlist"; we let him morph all the way from Wheelchair Jimmy to Aubrey "Drake" Graham to the 6 God, Canada's own Rap-World Conqueror. He was the Human Meme, a man utterly in control of how he presented himself and how we received him.
Enter Pusha T. After nearly a decade of slap-boxing, Drake's feud with the G.O.O.D. Music President finally erupted with Drake's "Duppy Freestyle," a response to Pusha's shots that Drake clearly thought would end the conversation. But then, Pusha released his vicious, already-infamous reply, "The Story of AdiDon," indicting Drake for hiding a child and perpetuating the cycle of Black fatherlessness. In doing so, Pusha did what so many others had tried and failed to do: he disrupted the narrative. He took the control away from Drake, made him a character in his own story instead of the narrator.
Scorpion is what it sounds like when Drake loses the thread. Over the album's way-too-long 89 minutes, he sounds alternately despondent and defiant, shiftless and dominant. This dichotomy has always been present in Drake's work, but here it feels less purposeful than usual. As on his career nadir, Views, Scorpion often feels like an attempt to appeal to Drake's own idea of what his fans want, so, here's a triumphant boom-bap banger, here's a faux-heartbroken confession of longing, here's a petty trap-inflected shout-rap, etc. It reminds me of a particularly insightful line on Views, actually: "Tryna satsify everybody / it's like they can't get enough / until enough is enough / and then it's too much." Drake can't help but try to give everybody what they want, and he seems to be having a harder time deciding what precisely that is.
The album's structure, too, is fundamentally flawed. Scorpion's first disc is composed almost entirely of straightforward, heavy-clanging rap, while its second disc is mostly made up of soft-spoken, ambient-leaning R&B. What once made Drake so interesting was his ability to balance and interweave these two styles, and while he remains in command of both, separating the two makes both sides something of a slog. Of course, Drake remains incapable of producing an album devoid of compelling music, and Scorpion has its share of bright spots. On Side A, "Talk Up" makes good on Drake's long-asserted Memphis connection with a churning, discordant beat from Three 6 Mafia legend DJ Paul and a verse from Jay-Z, and "Sandra's Rose" snags a warm, emotive beat from DJ Premier, of all people, for another entry into Drake's "I Sure Love My Mom" catalog. And the three-track run that kicks off Side B finds Drake in his strip-club balladeer sweet spot, singing gently over low, pulsating, '80s-esque synths.
Ultimately, the most disappointing thing about Scorpion is that it indicates Drake has little to no interest in progressing as an artist. For all his intimations of vulnerability and emotionalism, he never manages to dig much deeper than contempt and raw pettiness. Drake's always had an abiding interest in the album-as-experience, but unfortunately, the experience Scorpion most evokes is Drake himself scrolling through his Instagram, lurking in the DMs of girls he's met one time, total. A few times throughout the record, he interrupts songs to insert samples from his contemporaries' social media accounts, trying to draw us into his content-driven world without ever showing us what it feels like beneath that veneer of content-creation.
The only moments on Scorpion that feel genuinely new and fresh for Drake come when he addresses his unplanned entrance into fatherhood. On early highlight "Emotionless," for which No I.D., 40, and the 25th Hour expertly flip a sample of Mariah Carey's "Emotions," Drake briefly attempts to justify his choice to keep his son a secret: "I wasn't hidin' my kid from the world / I was hidin' the world from my kid." It can't help but feel like an excuse, but its shame and guilt feels honest, even in its artifice. The best track on the record is its last, "March 14." Drake addresses almost the entire song specifically to Adonis, narrating his doubt and disbelief when he learned Adonis was really his son, expressing his own embarrassment at his having become a "co-parent," and hoping that he and his son's mother can come to terms with one another. It's a stark, sad song; it sounds like something Drake needed to make instead of something he thought we'd like. Let's hope he can locate that urgency in time for his next record.
Similar Albums: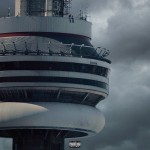 Drake – Views

Jay-Z – Magna Carta Holy Grail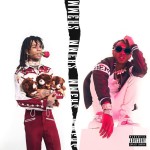 Rae Sremmurd – SR3MM