Durand Jones announces solo debut, Wait Til I Get Over

Rahim Fortune
Durand Jones, leader of Durand Jones and the Indications, has announced his solo debut. On May 5, he'll release Wait Til I Get Over via Dead Oceans. The album is built around Jones' relationship with his hometown of Hillaryville, Louisiana, and the first single is "Lord Have Mercy." See its video below, directed by Will Niava.
Jones said in a press release, "The interlude ends with my Grandmother telling us how she felt about Hillaryville back in the day. Hillaryville is no longer a sanctuary town or 'place you'd most want to live'. Most people in my generation and younger dream of escaping a place like Hillaryville. And for many the dream never becomes something more. Life can find a way to keep you there if you will let it. I wanted to express this thought through sound in a raw, wild and raucous way. A build of a groove that feels like it is driving through a muddy swamp. Trapped."
Durand Jones and the Indications' last album was 2021's Private Space.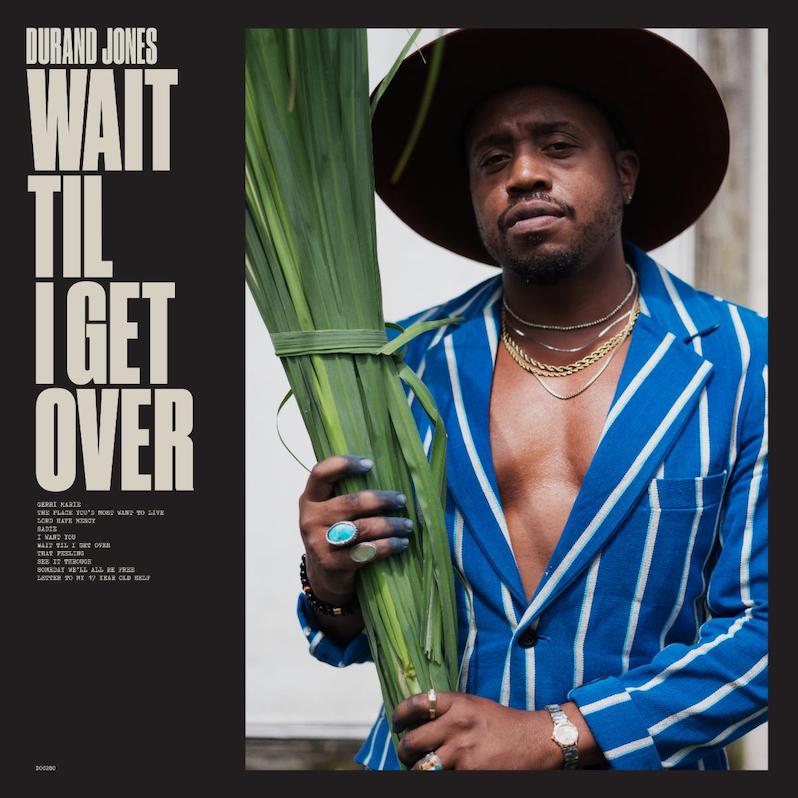 Durand Jones Wait Til I Get Over tracklist:
Gerri Marie
The Place You'd Most Want To Live (Interlude)
Lord Have Mercy
Sadie
I Want You
Wait Til I Get Over
That Feeling
See It Through (Interlude)
See It Through
Someday We'll All Be Free (feat. Skypp)
Letter To My 17 Year Old Self