The Duality Of Art And The Artist: An Interview With Emma Ruth Rundle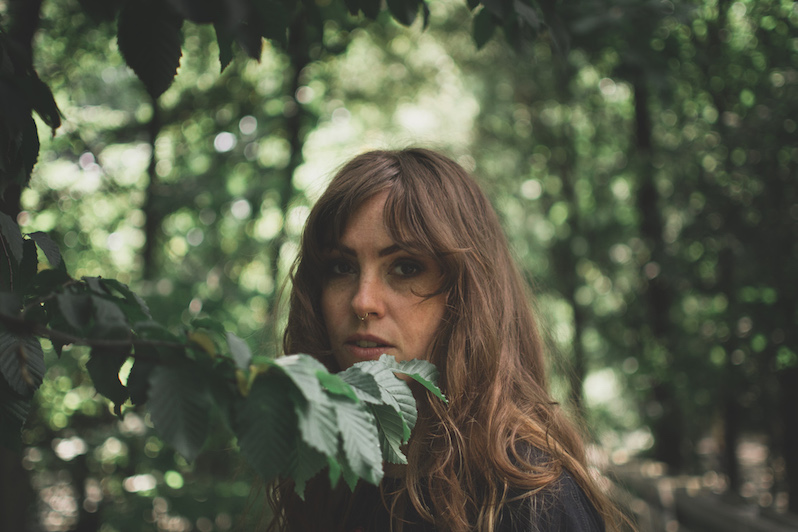 Emma Ruth Rundle doesn't lend herself to passive listening. Her latest album, On Dark Horses, released last fall via Sargent House, finds the artist sharing personal struggles, combining atmospheric and emotionally gripping instrumentation. Rundle explores some difficult and complicated terrain, such as challenges with mental illness; in creating the record, she sought to present a work of music that would be empowering and provide hope.
Rundle's craft contains a remarkable balance of feeling and technicality. She weaves melodies into bright moments of melancholy with her vocal inflections, maintaining a somber guitar tone which allows for a captivating fusion. In a phone call with Treble, Rundle says she looks to explore sounds that naturally come to mind and what feelings they carry with them.
"I just tend to pick up the guitar and play until there's something that strikes a chord with me," she says. "As I play over and over again, the [guitar] parts and [vocal] melody develop a concept for what the heart of the song is; it's almost like a therapeutic process, pulling out these ideas and symbols for me that I'll then start to sketch lyrics around.
"The music I make is a result of all the influences I grew up with being a kid of the 90s," she adds. "The music is affected by whatever emotional state I'm in while writing it. [The process is] sort of a culmination of the history of what I've been exposed to that has formed my writing style and how I'm feeling. I think what I do is more of a stream of consciousness in its formative stages."
On Dark Horses embodies a fascinating duality; the flow of instrumentation provides a haunting, yet gentle presence as Rundle exudes warm vocals, speaking to the power of moving through struggle. Pain and honesty cling to the edge of each of her words, offering an intimate element of personal introspection. Creating such work is demanding; for Rundle, there's duality in the creative process. The balance between finding the work challenging as well as cathartic. She says, "Each record has been different, but with [2016's] Marked For Death especially, I think I felt such a release after recording it. I didn't play guitar for maybe like three months after that; I felt like I had a change in my life for the positive. But then when I started to tour for the music, it kind of brought me back down psychologically into where I was when I was making it."
While her efforts were to create empowering lyrics and music for On Dark Horses, Rundle also shares that she finds herself in a difficult place, facing conflicted feelings regarding her creative process and performing.
"I feel like [with] On Dark Horses I tried to write some ideas and stronger themes about overcoming [obstacles] into the lyrics and music, so I could reinforce that within myself as I toured, performed, and supported the record. By performing this music, my hope was that it was going to be more empowering. But I am actually at a crossroads where I am finding it difficult to play right now. I feel that when I'm not in a great place, that maybe I've started to associate my instrument a little too much with confronting things that can be difficult for me to deal with. So that has kind of led me to struggle with writing and the willingness to play even."
She continues, "That's also coupled with a lot of the anxieties I feel about performing live. I never was like 'I want to stand in front of people and sing about my feelings.' [The music and performance] has an effect on me; I think I'm suffering some negative effects from it right now."
Rundle will be embarking on a tour with New Orleans avant-garde sludge/doom act Thou on her next leg in support of the album. In preparing for this tour, considering those conflicts, Rundle acknowledges that there's a lot to look forward to. Not only is she excited to tour with Thou, but is captivated by their artistry. "I've been a big fan of theirs for a few years. They just have this heaviness to their music that does something for me; turns the serotonin on in my brain. I really listen to that band a lot, and there's a lot of diversity within their catalog. They're my favorite band right now."
Unlike the vulnerability that comes with a solo show, Rundle finds it empowering to perform with a full band. Embarking on this tour requires the strength she has exhibited in her work; in many ways, her perspective towards the good represents the themes found throughout On Dark Horses. Even when times are complicated, and we are aware of challenges ahead, there is a means to continue moving forward. Rundle takes to the road looking to connect with others and share her music.
"There has [been] some positivity coming from the live performance and playing with the band [has been] energizing. There has been a lot of positive feedback from people at shows, and there has been a lot of great energy. I think the nature of this music connects with certain people in a way that I think is meaningful, and it means a lot to me meeting people like that at the shows and seeing how [the music and shows] can be effective."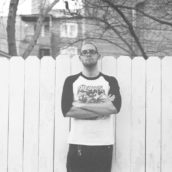 Michael Pementel
A graduate of Columbia College Chicago's Creative Writing Program, Michael Pementel is a published music journalist, specializing in metal and its numerous subgenres. Along with his work for Treble and Bloody Disgusting, he has also written for Consequence of Sound, Metal Injection, Dread Central, Electronic Gaming Monthly and the Funimation blog.