It's refreshing to be able to discuss a band whose history has not yet been written. Detriment, the debut album by Los Angeles hardcore group Entry, is, however, indebted to genre history in a way that is almost dogmatic. It's simply nine tracks of concussive, explosive punk that adheres closely to the sonic hallmarks of classic punk. The open question is whether that's to the album's benefit or detriment.
Typically a work that is lacking in agility and is doggedly adherent to a single sonic style, with of course a very special exception at the end, would tend to indicate the latter. But Punk is an exception—its sameness is a virtue, a joyous affection that works in its favor. And if there is any passing familiarity with the genre, you've heard this album in some capacity before. With some exceptions, Entry sounds like vintage, early '80s hardcore punk in the vein of Minor Threat, only with world class production values and lyrically driven by the concerns of the present.
Those exceptions are, however, enough to make Detriment noteworthy. With an often reduced tempo, and brutal forceful passages, Detriment owes some genuine nods to sludge metal, which is a fascinating concoction. Sara Gregory's vocals are raw and uncompromising, with vocal patterns throughout ranging from a grizzly roar to a terse, guttural shout, diffused among a wall of brutish guitar work from Touche Amore's Clayton Stevens. In Touche, Stevens' work is typically more nimble, but adjusted in Entry to punch in power chord after power chord, a veritable hammer of drop-tuned lo-fi, reverb-addled riffs. There's some gritty bass textures and the drumming throughout is classic punk fills and patterns. If it works, it works—why change it? There's enough distinction in this cocktail of punk odes to keep it interesting.
Only two songs run longer than two minutes; one of them, "Selective Empathy" is a sweeping, violent affair that still abhors a melody, which is fine. It doesn't need one, no gang vocals, no call and response, no pop sheen that seemed to steer the genre in the early '90s. This is anger given its space, directed and wielded like a sonic club. The gem, the exception that was mentioned before is the last track, "Demons," which presents potential for discussion. It's heavy, and separated entirely from the rest of the album's more faithful adherence punk, and instead leans into doom and sludge metal openly. It's a genuine shock because the rest of the album is templated, not derivative, but well kept in the band's decision to channel an energy from a genre that is known for being difficult to effectively innovate within.
Detriment is a brutal punk record, probably doing more to reclaim what it means to be "punk as fuck" and its intent than most other recent punk albums have. How that stirs a potential listener is dependent on a lot of factors, nostalgia perhaps being one of them. Of course, the perception of what a genre is, or should be, is another.
---
Label: Southern Lord
Year: 2020
---
Similar Albums: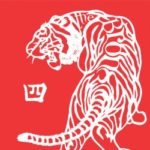 The Bronx – The Bronx (IV)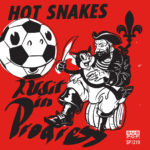 Hot Snakes – Audit in Progress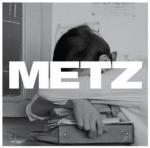 Metz – Metz