Members of Sonic Youth, Spoon, The Hold Steady to perform at "Flip These Houses" benefit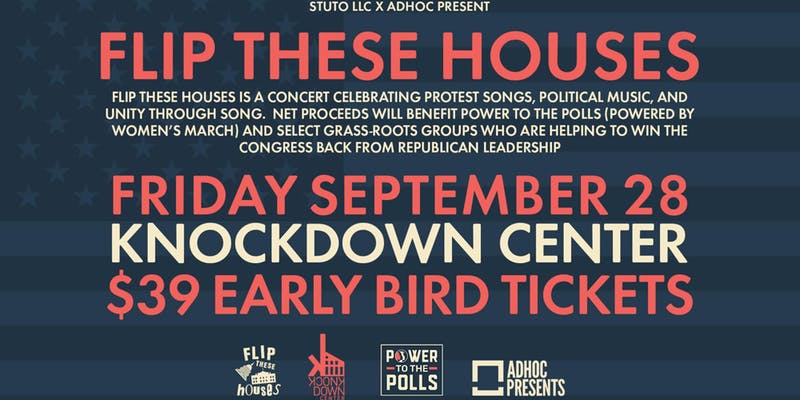 A number of indie musicians are taking part in an upcoming benefit concert in New York to help raise money for progressive causes. "Flip These Houses" will take place on September 28 at Knockdown Center in Queens, New York, and will feature performances by Spoon's Britt Daniel, Ted Leo, Sonic Youth's Lee Ranaldo, The Hold Steady's Craig Finn, Nada Surf's Matthew Caws, Superchunk's Mac McCaughan, The Walkmen's Hamilton Leithauser, Patti Smith Group's Lenny Kaye, Nicole Atkins, Amy Rigby and many others. See the full lineup and details here.
Proceeds from the event will benefit Power to the Polls, as well as other grassroots groups that aim to win back the House of Representatives from Republican party control this fall.
"President Donald Trump, the Trump administration, and 'Trump-ism' as defined by the Presidents words, tweets, and policies, is an existential threat to the nation and to Western democracy as a whole," says Executive Producer Mike Stuto in a statement. "This concert is a call to all citizens to vote for the opposition party in the November 2018 elections. (Democrats and Independents who caucus with Democrats), and to raise awareness and funds to help win our country back from those who will let its legacy be destroyed."