Flying Lotus announces new album, Flamagra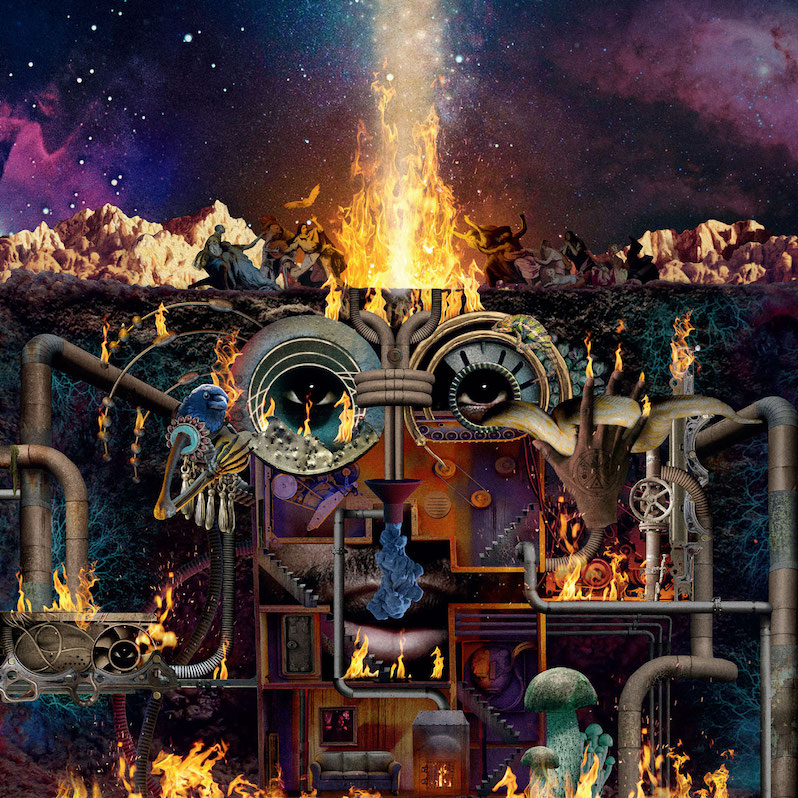 Flying Lotus has announced a new album. On May 24, FlyLo will release Flamagra via Warp. It's his first full-length album in five years, and the album includes appearances from George Clinton, Solange, Anderson .Paak, Denzel Curry, Shabazz Palaces, Tierra Whack, David Lynch, Toro y Moi and frequent collaborator Thundercat. The first single is called "Fire Is Coming," which features David Lynch. Hear it below.
"I'd been working on stuff for the past five years, but it was always all over the place. I'd always had this thematic idea in mind…a lingering concept about fire, an eternal flame sitting on a hill," Flying Lotus says in a press release. "Some people love it, some people hate it. Some people would go on dates there and some people would burn love letters in the fire."
Flamagra follows 2014's You're Dead!
Flying Lotus Flamagra tracklist:
1. Heroes
2. Post Requisite
3. Heroes In A Half Shell
4. More feat. Anderson .Paak
5. Capillaries
6. Burning Down The House feat. George Clinton
7. Spontaneous feat. Little Dragon
8. Takashi
9. Pilgrim Side Eye
10. All Spies
11. Yellow Belly feat. Tierra Whack
12. Black Balloons Reprise feat. Denzel Curry
13. Fire Is Coming feat. David Lynch
14. Inside Your Home
15. Actually Virtual feat. Shabazz Palaces
16. Andromeda
17. Remind U
18. Say Something
19. Debbie Is Depressed
20. Find Your Own Way Home
21. The Climb feat. Thundercat
22. Pygmy
23. 9 Carrots feat. Toro y Moi
24. FF4
25. Land Of Honey feat. Solange
26. Thank U Malcolm
27. Hot Oct.
Flying Lotus' Los Angeles is featured on our list of 10 Essential Late Night Albums.