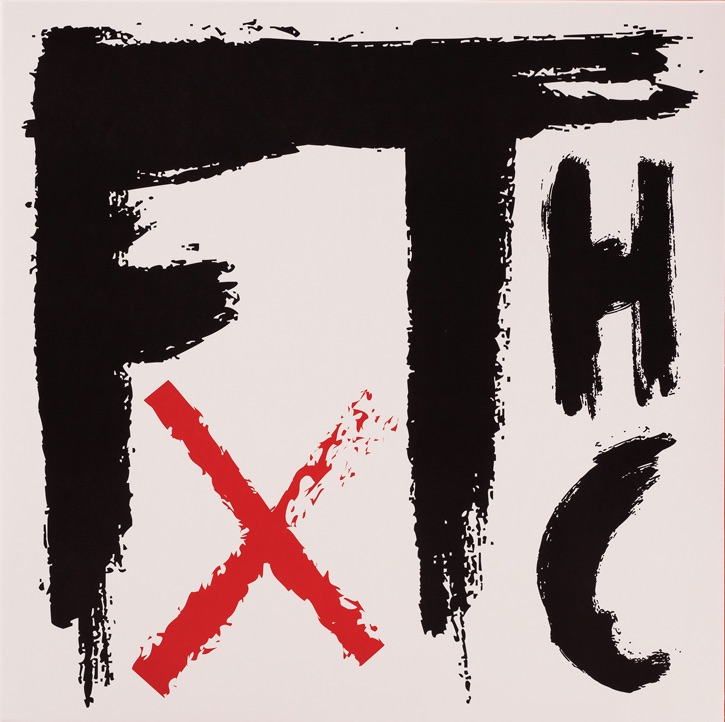 Right from the start, Frank Turner has made it clear that he intends for his ninth album to live up to its name. FTHC stands for Frank Turner Hardcore, a play on scene-specific acronyms like N.Y.H.C ("New York Hardcore"), the scene that gave rise to seminal acts like Agnostic Front and Sick Of It All throughout the '80s and '90s. These bands weren't exactly known for their hushed timidity, and Turner, it seems, is keen to tap into some of that discordant power himself. After all, his past couple of records, No Man's Land and Be More Kind, erred on the tamer, folksier side of his repertoire. This is a trend that he decided to shatter with FTHC.
The record kicks off with "Non Serviam" (Latin for "I will not serve"), a riotous, aggressive punk track ready to blast the cobwebs away from any erroneous expectations you might have built up around this record. It's quickly followed by "The Gathering," another high-octane crowd-pleaser in the making imbued with more than a hint of Turner's classic vaudevillian indulgences. It's a spirited ode to live music, and while that wouldn't usually make it stand out among Turner's back catalogue, this time there's a difference; it's a clear nod to the immobilizing frustrations of the COVID-19 pandemic, and a celebration of the euphoric sense of sheer release we're now all able to feel again as venues re-open their doors. The third song, "Haven't Been Doing So Well," is among the softest on the album—this is, however, relative, and it's still a robust, lively pop-punk tune with a beat that demands movement.
One thing to stress, though, is that when we talk about Turner's new, harder rocking sound, the comparison here is with his older material rather than with rough-and-ready punk rock music as a whole. Truth be told, the production on FTHC sometimes feels like a bit of a misfire. The guitar sound isn't always as raw or crunchy as it needs to be, and the vocals are pretty high in the mix, robbing the tracks of a more chaotic sound that would more accurately reflect the clamor of live performances that Turner eulogizes. This isn't a return of the head-spinning guttural madness of Turner's erstwhile post-hardcore outfit Million Dead. Nor does it have to be. Matters of production aside, the record is still replete with bouncing riffs and impassioned, angsty yelling; its interspersion with powerful melodies and stadium-ready choruses might make it a little bit predictable—but it's also is what makes it so quintessentially Frank Turner.
Besides, FTHC's real hardcore-ness (hardcoredom? …hardcority?) comes not from its sonic architecture, but from its lyrics. Solemn confessionals are par for the course where Turner is concerned, but here, he seems more introspective and reflective than he's ever been before. FTHC is awash with conversations between Turner and his own past; nowhere is this more pertinent than with the trilogy of songs about his recently out transgender parent—"Fatherless," "My Bad," and "Miranda." "Fatherless" describes Turner's childhood feelings of intense alienation as a result of parental absence, while "My Bad" expresses more general guilt at belonging to a class and gender that gives him a feeling of responsibility for the current state of the world, of which his father was an emblem: "I did not want to be my father's son." "Miranda," however, emerges from this cocoon of confusion and fury on a tender, supportive, and positive note; "she's a proud transgender woman / And my resentment has started to fade," Turner sings. "Miranda, it's lovely to meet you." In many ways, this trio is a microcosm for the whole album—a sincere re-evaluation of days gone by that remains focused on the here and now.
Although the subject matter is less unruly, more grown-up, FTHC maintains a firm grasp on a sparkling sense of fun. Those inspiring, fist-pumping bolts of adolescent poetry are still present ("If you haven't got regrets, you haven't started yet," from "Perfect Score" is a personal favorite), and supported by Turner's bouncy new backing tracks—finely crafted to get you out of the house and into the moshpit—they sound even better than ever.
---
Label: Xtra Mile/Polydor
Year: 2022
---
Similar Albums: