Bright Eyes : Down In the Weeds, Where the World Once Was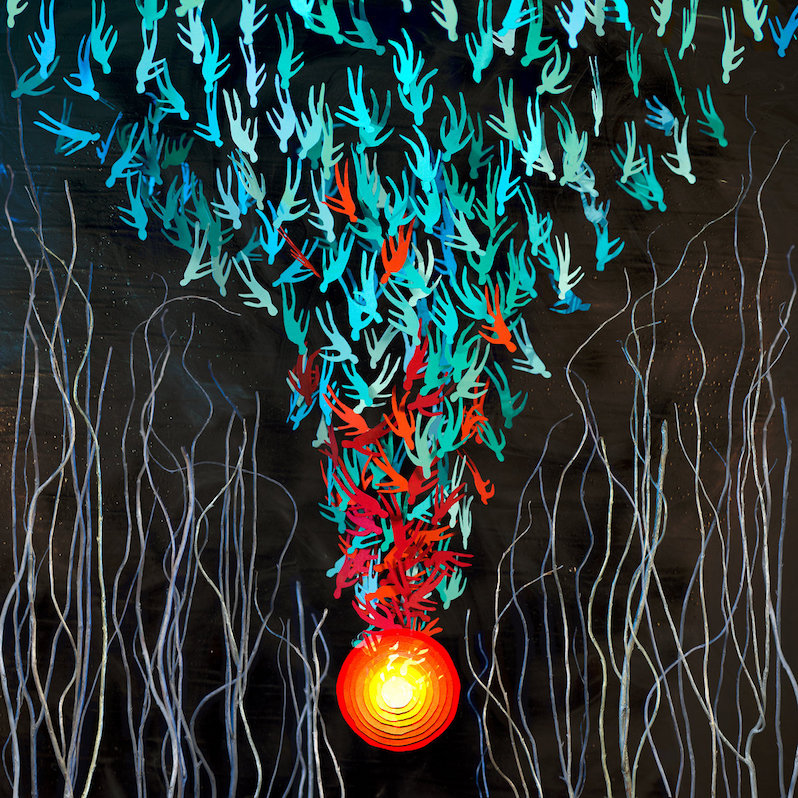 Wherever we are in the future, we will look back to this time and see an era of great strife, difficulty, sorrow, and suffering. As time moves at a faster pace, the tenderness at which we knew each other seems like a memory itself, and ultimately we end up nostalgic for the past and what it once was. It wasn't that long ago—May 29, 2020—that after the recognition of the catastrophic racial injustice seen across the nation, Bright Eyes donated $10,000 to the Minnesota Freedom Fund—an admirable act for sure. Not more than a couple of weeks later, they performed live on The Late Show with Stephen Colbert. It's odd—not necessarily the function of premieres and appearances, but rather how we dismiss what happened so shortly before in our cultural sphere. Yet, our nostalgia stretches so far beyond our contemporary scope. It's on the basis of this nostalgia, with bared fervor we find a follow up to the dialogue established with The People's Key, an album that's only grown more relevant since its release. What its follow-up, Down in the Weeds, Where the World Once Was, attempts is a dialogue, a seance to the past to understand the present.
Unlike The People's Key, which featured a recording of an apocalyptic preacher discussing the lizard folk that lived alongside us, Down begins its journey with an old woman, pontificating about the past itself, roses, her life well lived, or at least spent against the rigors of time in a fashion that seemed fitting. The apocalypse doesn't seem as near, instead only the death of the individual or the self. In "Dance and Sing," Conor Oberst sings over dreamy, psychedelic string swells about acceptance and an embrace of the end. This "end" is heard brutally at times, "Don't read/ My worried mind/ That smoking gun/ Passing through time/ I'm yours/ You can decide/ What fate I'll have/ On the firing line/ Because now all I can do/ Is just dance on through/ And sing." Oberst and his crew shout "sing" with an enegertic candor that feels powerful, even with the weight of its prior verse.
"Just Once in the World" is a live wire, at times a crackling pulse of percussive glory, and at others nothing more than an isolated acoustic guitar, a tried-and-true, push-and-pull dynamic, employed without reluctance or a wink or grin. "Mariana Trench" revisits the sound of Digital Ash in a Digital Urn with a more focused pop affectation, bubbling and hissing soft synths whispering in blurry tones, yet still appropriately grandiose. Lyrically its honest pessimism unfolds in lovely dichotomies, small aphorisms of suffering bundled in wit, such as "The closing bell death tolls/ Hear the market crash/ A crying trader swears he'll get out of the game/ The cowboy drinks himself to death/ Fresh out of rehab/ While they're loading all the rifles on the range." "One and Done" does more to define a good majority of the album's soundscape, with a surprisingly prominent bass-heavy mix, an echo-laden and windy aesthetic, ethereal from both compression and expansion simultaneously. Keys flutter, voices tremble, and when necessary volumes soar in operatic accord.
Lyrically, Oberst focuses on both mystical musings and difficulties of love, and surprisingly, his approach has grown even more nuanced and distanced from expectations. "Stairwell Song" is a beautiful and joyous earworm explores a friendship, a love, spent between narrators that ends with a quiet departure. That sweet apocalypse that seemed to permeate over "Four Winds" lyrically litters this album. Don't mistake it as a refutation of the obvious, a dedication to an imagined optimism. "Persona Non Grata" with its melancholy piano progressions that turn from contemplative to oppressive. Its lyrics speak louder than it's soundscape: "Where the stain glass of crimson/ Meets Ezekiel's visions/ Saw a valley of bones/ Where no man shall be saved/ Left your innocence there/ In Tiananmen Square."
Death, thematically, also encompasses the album. Oberst isn't obsessed with it, though; it's not a grim affair. Death is depicted here as merely a function of existence, it's the progress of aging until oblivion. "Tilt-A Whirl " specifically deals with this idea, its upbeat tempo and heavy hooked chorus cloaks a melancholy below it. "Life's a solitary song/No one to clap or sing along/It sounds so sweet and then it's gone/So suddenly."
"Forced Convalescence" studies thematically the doom of the self, and the world, but finds in it a sort of joy, a transcendence among the murky waters through an arrangement featuring a choir, squishy synths, tambourine, and a huge plucking bass. It feels heavenly and arresting. "To Death's Heart (In Three Parts)" employs a degree of wit within its three-act structure centered around Vatican phrases. "Comet Song" ends the album, full of contorting bridges, expansive string sections, alongside lo-fi country musings. Its last verse highlights the album's despair, its acceptance, its reach for cosmic understanding. "Little infant in a plastic box/ Shedding incubator tears/ She doesn't know yet what a comet does/ You're approaching even as you disappear." That's how the album ends, gutless and open, free and starry eyed, not waiting, just being.
Down In the Weeds, Where the World Once Was is achingly familiar. Yet it shirks its former apoplexy or prior folk whimsy for a common thread that lingered throughout all of Bright Eyes' oeuvre, and that was a study of life, at its beginning, and at its end. Down displays hope for only one thing: that we survive, and we look back on the journey here. Not for nostalgia's sake, not to sell the raw emotions that underpin our fragile existence, but just to understand why we yearn for what seemed better. Even if there was never a better, and never will be. Sometimes all we have is just now.
---
Label: Dead Oceans
Year: 2020
---
Similar Albums: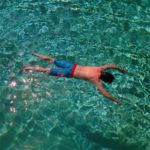 Conor Oberst – Salutations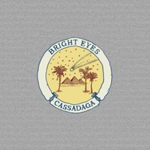 Bright Eyes – Cassadaga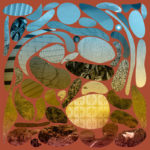 Pedro the Lion – Phoenix