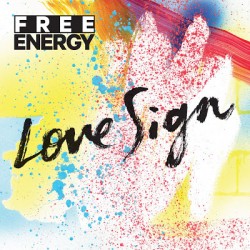 Buy at iTunes | Buy at Insound
In 2010, Free Energy sneaked out of a Philadelphia garage, into a studio with DFA godheads James Murphy and Pat Mahoney, and onto playlists worldwide with their debut album Stuck on Nothing. Their big selling point was an unabashed love affair with, and slightly lazy take on, AOR radio of the '70s and '80s. Using almost exactly the same formula three years later on Love Sign, it's now a sticking point.
You could very easily draw classic rock comparisons through the entirety of Free Energy's debut. It's essentially a 10-song commercial-free superset recalling Boston, T. Rex, The Doobie Brothers, ELO, Thin Lizzy, and on and on. One has to wonder if Free Energy's move from DFA to self-releasing with producer John Agnello turned the band's quirks into flaws. None of their mimicry mattered back then, but it seems to now.
Agnello's recent credentials include noisemakers like Lee Ranaldo and Kurt Vile, yet he claims to have wanted for Love Sign a studio-smoothed sound more in line with his earliest credits: The Hooters, Scandal, The Outfield, The Fixx. The results sap a good portion of the band's strength, taking the fun out of their derivations and making whatever originality they present sound generic and unexciting.
This particular music marathon kicks off with the band mashing up Bachman-Turner Overdrive on "Electric Fever" before exploring the likes of Fleetwood Mac ("Hold U Close"), Rod Stewart ("Street Survivor") and more. "Girls Want Rock" is their Cars track, a brittle keyboard-driven hand-clapper with a weird "don't stop-op-op" lyric tic. "Backscratcher" mismatches Agnello's flaccid production with guitars that really want to come from an AC/DC album.
What's worse, when Free Energy sound like nobody in particular—like themselves, I guess—they don't sound particularly inspiring. "Hey Tonight" could come from a million different local-talent radio shows. "True Love" is a weak power ballad, and "Hangin'" mostly revisits their big 2010 hit "Bang Pop" before modulating to a new key.
Even the best track on Love Sign is a microcosm of Free Energy's issues. The pleasing, spacious "Dance All Night" is still a riff on Tom Petty that's all plateau and no climax. With nothing rising above the level of cute or kind of fun, Free Energy threaten to go the way of most rock radio nowadays: repetitive and irrelevant.
Similar Albums:


Hot Hot Heat – Happiness Ltd.


The Mooney Suzuki – Have Mercy


The Bravery – The Sun and the Moon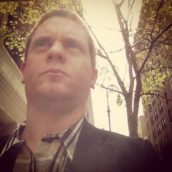 Adam Blyweiss
Adam Blyweiss is associate editor of Treble. A graphic designer and design teacher by trade, Adam has written about music since his 1990s college days and been published at MXDWN and e|i magazine. Based in Philadelphia, Adam has also DJ'd for terrestrial and streaming radio from WXPN and WKDU.