Best Debut Albums of 2010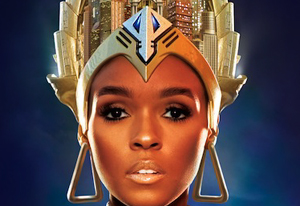 In the past 12 months, a lot of veterans have released some spectacular albums. And for that matter, some, like Gil Scott-Heron, emerged after a long absence with some stunning new material. But there's an undeniable thrill about hearing something brand new, and the most exciting music of the year often is that made by up and coming acts, newbies, novices and apprentices. The class of 2010 deserves honors, however, because this list of our favorite debuts of the year includes more than a few jaw droppers.
10. Free Energy
Stuck On Nothing
(DFA)
Though Free Energy's first full-length bears a production credit from James Murphy, the Philadelphia band bears little resemblance to any other act on the powerhouse dance music label. Rather, Free Energy are purveyors of classic power pop, mining inspiration from the likes of Cheap Trick, T. Rex, The Cars and Thin Lizzy to bang out a carefree summer rock record bound to win over skeptics with just a few bars of leadoff track "Free Energy." And with "Bang Pop" becoming a radio hit shortly after the album's release, it's clear this band is on to bigger and better things.
9. Local Natives
Gorilla Manor
(Frenchkiss)
Named for the house in which it was recorded, Local Natives' Gorilla Manor exudes the laid back, beachy vibe of the band's native Orange County, Calif. Yet at the same time, there's a woodsy, rustic feel about the band's songs, like Fleet Foxes on a surfing trip, or Grizzly Bear toasting marshmallows. Gorilla Manor is a warm and inviting album, one that balances challenging songwriting with an approachable sonic quality that tempers the band's prog tendencies with some bona fide hooks. Leadoff track "Wide Eyes" may be the most exciting moment, but the quality level maintains its high from start to finish.
8. Tame Impala
Innerspeaker
(Modular)
Armed with an arsenal of effects pedals and likely a few worn copies of The White Album, Australia's Tame Impala deliver a fresh take on psychedelic rock on their debut album Innerspeaker. At times recalling the kaleidoscopic prog of Dungen, Tame Impala take their listeners on a hazy trip through fuzz-filled valleys and heady realms. But beneath those soupy layers are stunning hooks, as heard on single "Solitude Is Bliss" and "Desire Be Desire Go." Innerspeaker is a dense and heavy record, but it's greatest trick is giving the illusion that it's lighter than air.
7. Perfume Genius
Learning
(Matador)
Mike Hadreas, AKA Seattle's Perfume Genius, makes music that's almost too frail, too delicate. His songs are bare specters of ballads. His subject matter sometimes too heartbreaking to take for more than a few minutes at a time. But that naked honesty is also what makes Learning such a breathtaking offering. Like Antony and the Johnsons, Perfume Genius makes simple and elegant music that soothes the soul while sometimes coming close to crushing the spirit. But Hadreas nonetheless offers solace, saying "It's OK," at one of the album's most intense moments.
6. Suckers
Wild Smile
(Frenchkiss)
Finding the meeting place between tried-and-true indie rock and something far more bizarre and operatic, Suckers aren't afraid to inject some drama into their art-rock anthems. They pen a prom theme for the weirdos with "Save Your Love For Me." They convey a sense of psychedelic bliss on "A Mind I Knew." And they provide fodder for drunken singalongs with big-hearted closer "Loose Change." Suckers rock hard enough to satiate indie rockers from way back, but offer more than enough surprises to keep the most jaded from giving up on the genre.
5. Sleigh Bells
Treats
(N.E.E.T. – Interscope)
Brooklyn destructo-pop duo Sleigh Bells gave listeners a taste of their syrupy-sweet beatdowns with an EP released late in 2009, but their debut album Treats, released on M.I.A.'s N.E.E.T. imprint, showed the full extent of the damage these two are capable of inflicting. Alexis Krauss' vocals play a feminine, approachable foil to Derek Miller's ear-splitting guitar assault on standout tracks like "Tell 'em" and the title track. But occasionally, as on "Rill Rill," the duo takes on a decidedly less confrontational approach, giving listeners' ears a brief cushion before the next flood of distortion rushes in.
4. Kvelertak
Kvelertak
(Indie Recordings)
Norway's Kvelertak don't sing in English and their music takes a little bit of commitment to track down outside of Europe. But that said, the search to get one's hands on this totally badass chunk of hardcore-inspired metal is well worth the effort and import fees. Like Refused with a black metal streak, Kvelertak make music for gang-vocal shoutalongs and trysts with the undead alike. But mostly their debut is just one of the most fun things to happen to metal all year.
3. Glasser
Ring
(True Panther Sounds)
Glasser, the name of L.A.-based Cameron Mesirow's home-recorded pop project, is responsible for one of the most intriguing debuts of the year, not just for its music but its thematic mystique as well. Centering on the idea of rings and the natural concept of cycles, the album ends with the same beats with which it begins, and can essentially begin or end at any of its nine tracks. However, all nine of those tracks are sublime and ethereal electronic pop numbers just itching for a second play. It's an arty and high minded first outing, but it's also one of the most gorgeous pieces of music to drop in 2010.
2. Twin Shadow
Forget
(Terrible)
George Lewis' debut as Twin Shadow is titled Forget, but the irony is that it's actually an album about memory. He recalls carefree summers, dancing, playing doctor as a kid, but even in the comfort of his youth there's a lingering melancholy that washes over each of the album's 11 songs. And as we've learned from The Cure and The Smiths, sadness and longing go well with post-punk rhythms and guitar jangle, which turn Lewis' confessionals into an unstoppable new wave dance party. Bryan Ferry once sang about dancing away the heartache, and Twin Shadow has provided just the right soundtrack.
1. Janelle Monae
The ArchAndroid
(BadBoy)
Without a doubt, the year's most jaw-dropping debut came courtesy of Kansas City-born Janelle Monae, whose Metropolis-inspired dance opera about an android in love blew minds and transcended genres. Belting out furious rockabilly on "Come Alive," salacious funk on "Tightrope," blistering hip-hop on "Dance or Die" and Prince-style robo soul on "Mushrooms and Roses," Monae crafted not only one of the most ambitious albums of 2010, but one of the most consistently enjoyable as well. This is the future of pop music.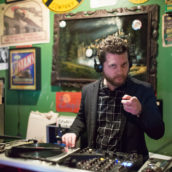 Jeff Terich
Jeff Terich is the founder and editor of Treble. He's been writing about music for 20 years and has been published at American Songwriter, Bandcamp Daily, Reverb, Spin, Stereogum, uDiscoverMusic, VinylMePlease and some others that he's forgetting right now. He's still not tired of it.