Fucked Up : David Comes to Life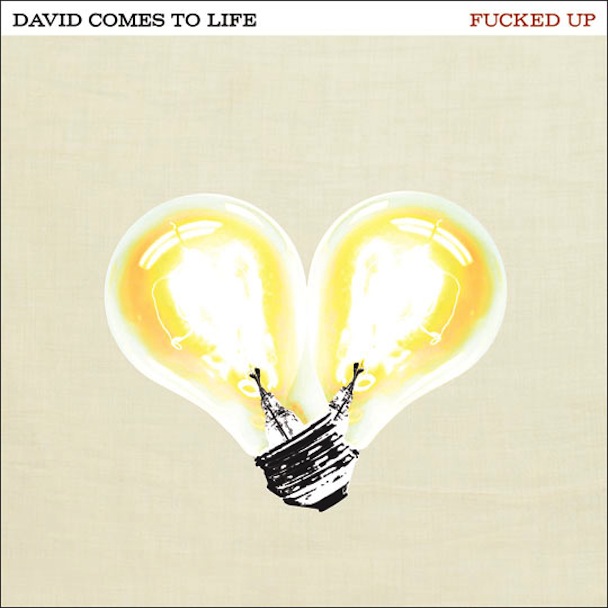 Conventional wisdom would seem to dictate that punk and prog are mutually exclusive, but if there was ever any truth to that, it was for only a short period of time in the '70s. Though punk rock is often retconned as a reaction to the excess of the '70s, by 1979 The Clash had delivered their own sprawling, stadium-ready double album, and though London Calling may have carried a modicum of punk rock attitude, it ultimately marked the point at which the genre's ideological and stylistic purity died. More than 30 years later, where punk rock has come to embody a feeling or energy more than a set of guidelines, Toronto's Fucked Up  successfully bridged the gap between punk and prog-rock, using old school hardcore rawness as a springboard for expansive and intricate explorations into concept-driven works layered with nuance and honest-to-god beauty.
Lest anyone cast any aspersions about the transcendent qualities of a band called Fucked Up, the band laid those doubts to rest with their amazing 2008 album The Chemistry of Common Life, a psychedelic hardcore masterpiece that fused adrenaline-pumping rave-ups with philosophical questions about religion and existence. Yet the band made clear there was room in their discography for more than one 70-minute double-LP rock opera heavy in thematic elements and dense arrangements when they heralded the arrival of its follow-up, David Comes to Life. Add to that a series of promotional posters detailing the biography of the album's characters, a mini-documentary about the album and a companion compilation featuring a series of fictional bands hailing from the town in which the album takes place, and Fucked Up makes perfectly clear, their name aside, they are not fucking around.
Comprising 18 tracks split into four acts, with each track's title made up of a three-word phrase, David Comes to Life is a dense and even intimidating piece of work at first glance. Heavy as ever and soaring to new melodic heights via crunchy hardcore anthems, David Comes to Life details a love story between a lightbulb factory worker (David) and the object of his affection (Veronica), who ends up dying in a freak accident for which David may or may not be responsible. That's the gist of the storyline (a few more details of which are on the album's website), as intricately constructed as it may be, making it a bizarrely fascinating piece of narrative art on the level of Genesis' The Lamb Lies Down on Broadway. Strictly musically speaking, however, it's the band's most accessible and immediate work to date, an exhilarating and hard rocking new peak in a career full of high points, and no Cliff's Notes are necessary to dive into its richly textured sonics.
Where David Comes to Life largely differs from some of history's more densely intertwined rock operas (like, again, The Lamb Lies Down on Broadway) is that its 18 individual tracks stand firmly on their own as self-contained pieces. Almost all of the songs would make excellent singles, though the four 'official' singles released in the run-up to the album rank among the best tracks. "Queen of Hearts," which ignites the album following the instrumental intro "Let Her Rest," is an absolute punk rock wonder, its hook-laden chorus finding frontman Damian Abraham and Cults' Madeline Follin (who plays the part of Veronica) entwined in a lovelorn call-and-response, while the less frenetically paced "The Other Shoe" chugs along to the refrain, "We're dyin' on the inside… dyin' on the inside," foreshadowing the character tragedy to come later on. Meanwhile, "Ship of Fools" approximates a more concise permutation of the band's own "Son the Father," and "A Little Death," despite its depressive narration, has all the heroism of Springsteen amplified through the band's uniquely abrasive filters.
For a band whose career is predicated on taking some pretty big risks, David Comes to Life is nonetheless packed with numerous moments of stylistic exploration, some of which are subtle, and some of which hit the listener with as much impact as the band's triple-guitar attack at maximum volume. Swirling waltz "I Was There" showcases the band at their most psychedelic, with effects-heavy guitars leading the blast to some distant cosmic realm. "Running on Nothing" juxtaposes the band's meaty hardcore crunch with Byrds-style Rickenbacker jangle to glorious effect. And acoustic guitars make a handful of appearances, most notably on "A Slanted Tone," which transitions from an upbeat, folky strum to double-speed, double-volume classic rock.
Through its many confusing character narratives and its non-stop rush of pulse-racing progressive hardcore, David Comes to Life provides sensory overload in the best possible way. And while its themes of love and death suggest something of a downer, the album actually ends on a bright and optimistic note – David, in spite of the tragedy he endures, is "reborn" in a sense from having loved Veronica, and faces his future with her fond memory. Anyone who has witnessed the band firsthand shouldn't be surprised by this display of optimism in the face of agony. Their music, no matter how brutal, is ultimately life affirming and positive, with Abraham gleefully playing gregariously mischievous spokesman. 
---
Label: Matador
Year: 2011
---
Similar Albums: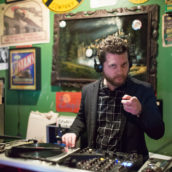 Jeff Terich
Jeff Terich is the founder and editor of Treble. He's been writing about music for 20 years and has been published at American Songwriter, Bandcamp Daily, Reverb, Spin, Stereogum, uDiscoverMusic, VinylMePlease and some others that he's forgetting right now. He's still not tired of it.