Hüsker Dü : New Day Rising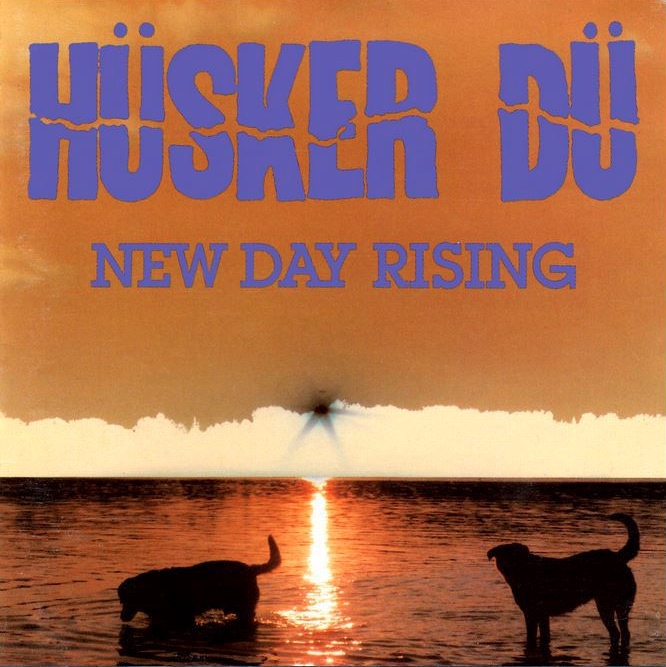 New Day Rising is the best pop record a hardcore band has ever made. An odd statement considering the almost vitriolic power behind hardcore. But that's what makes New Day Rising, and Hüsker Dü in general, so utterly exciting. That a band could be fueled by this almost punishing power, yet still have a strong melodic backbone to their songs, even if said melodic backbone is draped in fuzz and pushed by an intangible force.
Hüsker Dü's principal songwriters, guitarist Bob Mould and drummer Grant Hart, are the Lennon and McCartney of the indie rock era. Their professional relationship was a symbiotic one based on competition. If Hart wrote a great song, then Mould needed to write a better one, which may have made being in the band uncomfortable (especially considering the rumors of romantic entanglements between the two), but the competitive spirit paid out in dividends to listeners who were given perfectly crafted song after perfectly crafted song by two men who followed the punk aesthetic but were not afraid to let their pop flags fly.
New Day Rising, and the traditional song structures within it, was an evolution from Hüsker Dü's previous effort, 1984's Zen Arcade, a sprawling double album, and some would argue, the band's masterpiece. But Zen Arcade is meant to be taken on the whole, despite such standout tracks as "Standing by the Sea" and "Turn on the News." The difference between Zen Arcade and New Day Rising is that the songs on the latter can stand singularly on their own.
Unlike Zen Arcade, the pop songcraft of New Day Rising is easily discernible. The album starts off with the title track, featuring stellar vocal harmonies, even if the only words are the title with some primal wails thrown in the for good measure. The song "Books about UFOs," with its rollicking piano is downright catchy, an adjective not often attached to the hardcore set but the great thing about this record is it can be attached to all of these songs. And, if we're being honest here, I've always wanted "The Girl Who Lives on Heaven Hill" to secretly be about me.
Calling Hüsker Dü a hardcore band is a bit of misnomer. They were never just absent-minded masculinity paired with the desire to break shit. There was always something more there, this feeling that they were leagues smarter than their average SST labelmates. New Day Rising, like all of Husker Dü's independent releases were plagued by terrible production, which isn't so bad when considering that musicianship was never really a top priority, although they were by no means deficient either. But it's a shame that Grant and Hart's lyrics were never at forefront of their songs, always buried behind fuzz. In "Terms of Psychic Warfare," with its thick bass line courtesy of handlebar-mustachioed Greg Norton and reverbed out guitar, Hart sings "Now don't think you're the only one who harbors a self hate / I'm just as guilty of selling what my sweet soul creates / And don't feel bad the next time my memory comes creepin' / You've got your own bed now, I suggest that's the one you sleep in."
Then we have "Celebrated Summer," a song that has to be mentioned whenever discussing New Day Rising and Hüsker Dü as a whole. With a hint of melancholy and striking guitar work, Mould waxes nostalgic about his youth, the freedom of summer, only to enter adulthood and notice that it's all downhill from there. The electric guitar in the song's first half breaks down into an acoustic bridge that completely illustrates the dramatic shift from being a kid to being a grownup. Mould sings, "Then the sun disintegrates between a wall of clouds / I summer where I winter at, and no one is allowed there / Do you remember when the first snowfall fell? When summer barely had a snowball's chance in Hell?"
It should also be noted that in 1985, Hüsker Dü also released the excellent Flip Your Wig. It was a good year to do to the Dü.
Similar Albums: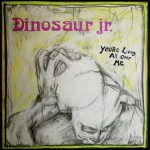 Dinosaur Jr. – You're Living All Over Me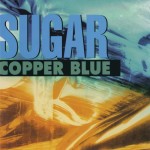 Sugar – Copper Blue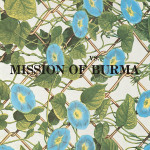 Mission of Burma – Vs.