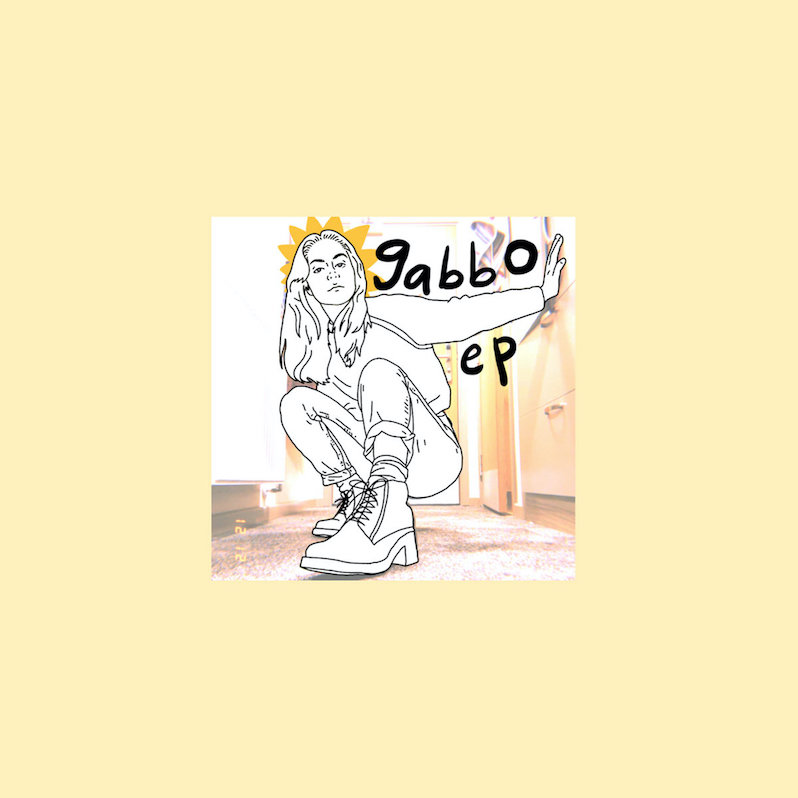 On the opening track of Gabbo's self-titled debut EP, we are met with a soothing, rhythmically off kilter, shimmering tangle of piano lines. "Kitchen" then introduces Gabbo's powerful vocals, full of determination and raw emotion. By the end of the track, it feels like fireworks have been set off, drums resounding against the heavy thrush of guitars, all tied together by layers of vocal harmonies. And just as quietly as the track began, it cuts out abruptly. This is how we meet Gabbo, the project of 22 year old Washington, D.C. based Gabrielle Franks.
There's a similar progression to "If I Found A Bug." It's the emotional hangover that accompanies a hard talk, discussion, hashing out—however you'd prefer to describe the uncomfortable parts of a relationship. Through well-crafted wordplay, Gabbo creates a realistic palette of emotions that bounce between frustration and just wanting to get past the rough patch. It's hard to not chuckle at the cleverness of the line, "If you'd come back home, then we could fuck about it." As the track progresses, a calm layer of vocals slowly ascends to a near shouting, brash level, as Gabbo stands up for herself and lays all of her thoughts and emotions on the table, layered on top of a heavy thrush of guitars and drums.
Gabbo presents an open and honest artist, as we find songs written about confusing, still-new love. Although the record's final drum recordings were contributed in part by Gabbo's partner Owen, their relationship had not begun during early stages of writing. "Sweetgreen" documents these early stages in a tender, loving way, leaning into the delicate side of Gabbo's vocals to create a hypnotizing tune. Regarding the track, Franks added, "The song is basically my take on the whole 'manifesting…' meme. While I was struggling for months to tell Owen that I Had A Crush On Him, he was randomly DMing me on Snapchat to send me the new Lana Del Rey record." Sweet and honest, "Sweetgreen" allows for a moment of reflection and insight.
Mixed by Slow Pulp's Henry Stoehr, Gabbo blends an intense musical range, the young singer/songwriter pulling off its softer moments just as well as its harder rock ones. Seamlessly tying together sounds both subtle and dramatic, Gabbo's debut EP is full of life and hope.
---
Label: Honeycut
Year: 2021
---
Similar Albums: