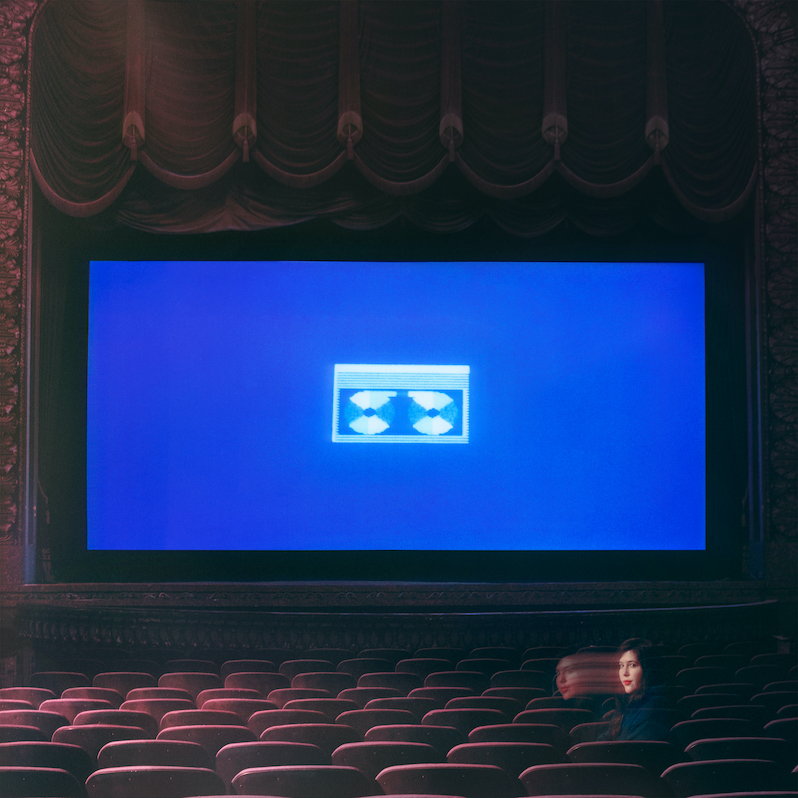 How do we return home? Or rather, what is it like to rewatch those dusty tapes in the attic or reread those old diaries and yearbooks, knowing it's impossible to truly recapture what we felt? Impossible, perhaps, but Lucy Dacus comes inspiringly close. Home Video is more than just a theme for her new project, this album is a memoir in the best sense, specific but non-comprehensive. Heartbreak, like only a teenager growing up queer and Christian in the suburbs can feel. Searing honesty, the kind of honesty only hindsight can afford.
With tighter thematic constraints comes more direct songwriting. Home Video feels like a conceptual collection of songs, each standing on their own while cutting short of Dacus' previously complex songwriting style. Instead, these songs are straightforward, not necessarily without nuance, but simply read from an open book rather than in between the lines. The double entendres and backhanded compliments are still here, but fewer and farther between, now more the exception than the rule.
Album opener "Hot & Heavy" is pure road trip fodder. The four-on-the-floor palm-muted rhythm chugs along satisfyingly, calling back to Dacus' 2019 cover of Springsteen's "Dancing in the Dark." The lyrics are plain and direct, "It's bittersweet to see you again," as her guitar blossoms into a bright melody. An all around delightful surprise, "First Time" features a fresh pop-punk energy while bringing more subtly witty and enigmatic writing: "Catch my breath to breathe your name/ I am just the fool you took me for." Even Dacus' humor is more direct. There are little deadpan moments of literal, look-into-the-camera comedy, as on "VBS," emphasizing a classic teenage panacea with a comically enormous power chord. "There's nothing you can do, but the only thing you found: playing Slayer at full volume helps to drown it out."
More and more we see the mutual exchange of influence and encouragement between the boygenius trio. Home Video features as many souped-up, highly produced indie rock bops a la Julien Baker's latest innovations on Little Oblivions as it does stripped down, vocally-focused emotional roller coasters like we loved on Phoebe Bridgers' Punisher. Two tracks here feature harmonies from Bridgers and Baker, perhaps during the same recording session at Trace Horse Studio that gave us that boygenius magic on Baker's latest album. "Going Going Gone" is an acoustic demo featuring a natural round-the-campfire harmonized chorus, and a delightful fourth-wall break as Dacus and company celebrate the winning take. On another hand, the second to last track "Please Stay" is tightly produced, perfectly balancing soft instrumentation and distinct backing vocals.
The great white whale of a song "Thumbs," nearly jumps the shark. This show stopping interlude is more like a diary entry than anything else, a daydream of murdering her friend's terrible father with her bare hands, engrossingly excessive. The song is a fan favorite live exclusive of many years, finally laid down on an appropriate record. So fitting in fact it gives the sense that this album has been simmering for a long time—there is no other project to which this song could have belonged.
As her third full length, Home Video is the follow up to 2018's Historian. But to compare her new work to Historian is misleading. Just as fans of her nearly cowpunk debut Burden were probably surprised by the moody and ponderous Historian, again Dacus is having none of our expectations. Looking back it seems clear that Historian was an exhaustive expression of that particular aspect of Dacus' craft, and she moved on. So rather than an extension or evolution of Dacus' style, her new album simply presents a new facet of her art. Undoubtedly one more among many to come.
---
Label: Matador
Year: 2021
Buy this album at Turntable Lab
---
Similar Albums: