Georgia Anne Muldrow pairs memories with sonic weight on funk poem "Aerosol"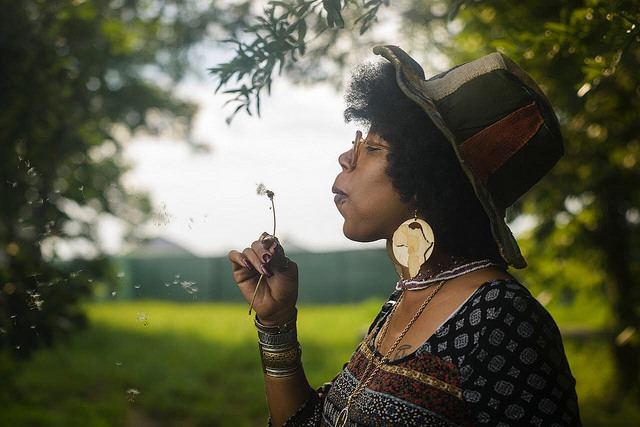 The detail-honed pen of Georgia Anne Muldrow stays diligent with the two-minute socio-economic funk poem "Aerosol," the new single from her forthcoming new album Overload, which finds her in the company of collaborators Flying Lotus, Aloe Blacc and Dudley Perkins (following a co-writing credit on "Runnin'," from Blood Orange's Negro Swan). This veteran Los Angeles based musician, producer, and songwriter vocalizes matter-of-fact humble neighborhood moments from memory like "bright balloons with kids attached/pigeons finding banquets in the trash." But once across the railroad, tracks, scenery and class change. In the song, seconds before things do in fact "contrast in a flash" we get that trademark Muldrow bass pressure, produced here by Dutchman Moods and Manila's Lustbass, to give all these observations sonic weight. While the Brainfeeder imprint has been busy over the past couple of months releasing various genres of quality music from up-and-coming artists. It is Muldrow in fact, the artist that Mos Def likens to Roberta Flack, Ella Fitzgerald and Nina Simone, who has one of the most highly anticipated releases this fall.
From Overload, out October 26 via Brainfeeder.
John-Paul Shiver
John-Paul Shiver has been contributing to Treble since 2018. His work as an experienced music journalist and pop culture commentator has appeared in The Wire, 48 Hills, Resident Advisor, SF Weekly, Bandcamp Daily, PulpLab, AFROPUNK and Drowned In Sound.