Georgia Anne Muldrow announces new album, VWETO III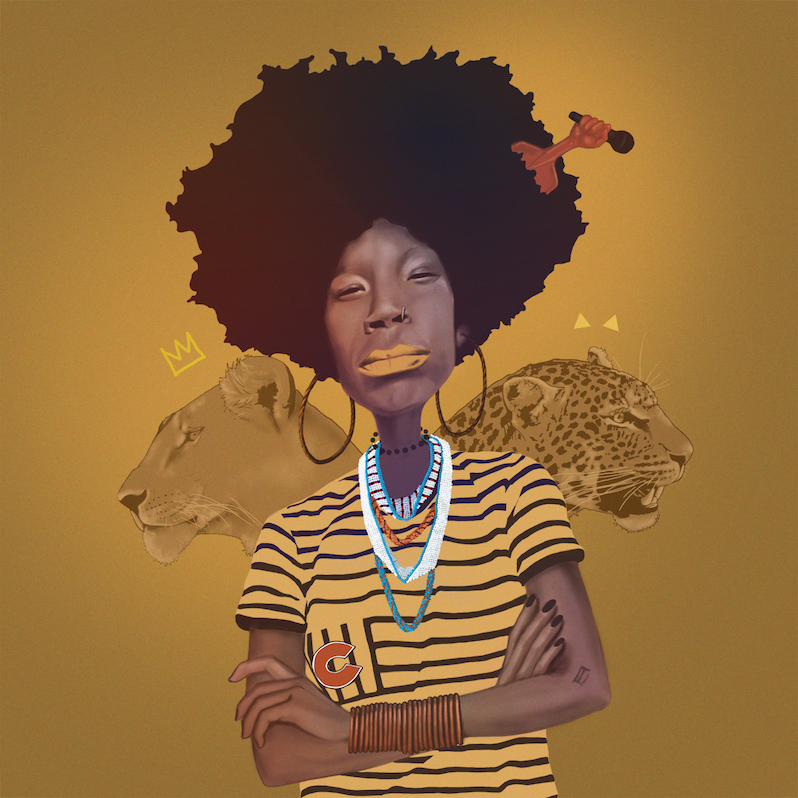 The ever prolific Georgia Anne Muldrow has announced a new album. On May 21, she'll release VWETO III, the third in her instrumental beat record series, via FORESEEN/Epistrophik Peach Sound. Its first single is "Mufaro's Garden," which you can check out below.
"VWETO III is intended for movement. It's to be played when you birth yourself back outside after a long introspective period to get the things you need.  It intends for you to be your own superhero and wants to be your theme for power," Muldrow says in a press release.
Muldrow has also announced she's putting the album and its artwork up in an NFT auction, with 50 percent of the proceeds to benefit Critical Resistance. Find the auctions here and here.
VWETO III follows last year's Mama, You Can Bet!, under her alias Jyoti.
Georgia Anne Muldrow VWETO III tracklist:
1. Old Jack Swing 
2.Synthmania Rock
3. Ayun Vegas ft. Ayun Bassa
4. Passin Ooout !
5. Slave Revoltalleway Boom
6. Unforgettable
7. Throwback Baps
8. Slow Drag
9. Shana's Back! ft Shana Jensen
10. Mufaro's Garden
11. Love Call Groove
12. Ghostride
13. Boom Bap Is My Homegirl
14. Action Groove
15. Grungepiece
16. Afro AF
17. Yoself
Mama, You Can Bet! is featured on our list of the 20 Best Jazz Albums of 2020.