Even as the world stands still, jazz keeps on moving. A form of music that's been around for a century, jazz isn't the most likely candidate for being one of the most consistently exciting styles of the 21st century, yet here we are. That's in large part because of a new generation of young musicians exploring places that jazz hasn't been before, creating new fusions and hybrids, pushing its limits, even using it as a powerful and fiery platform for activism and social change. (The best protest albums in 2020 were pretty much all jazz records, and if you didn't see that coming, then you probably haven't been paying close enough attention.) Yet heroes and legends keep on pushing with them, as 2020 proved that there's still plenty left to hear from the old guard.
This year, as we've had more time to be at home simply listening to music (even though we'd love to catch as many of these acts live as possible if we could), we expanded the list of the best jazz albums of 2020 to 20 albums, presented unranked in alphabetical order.
---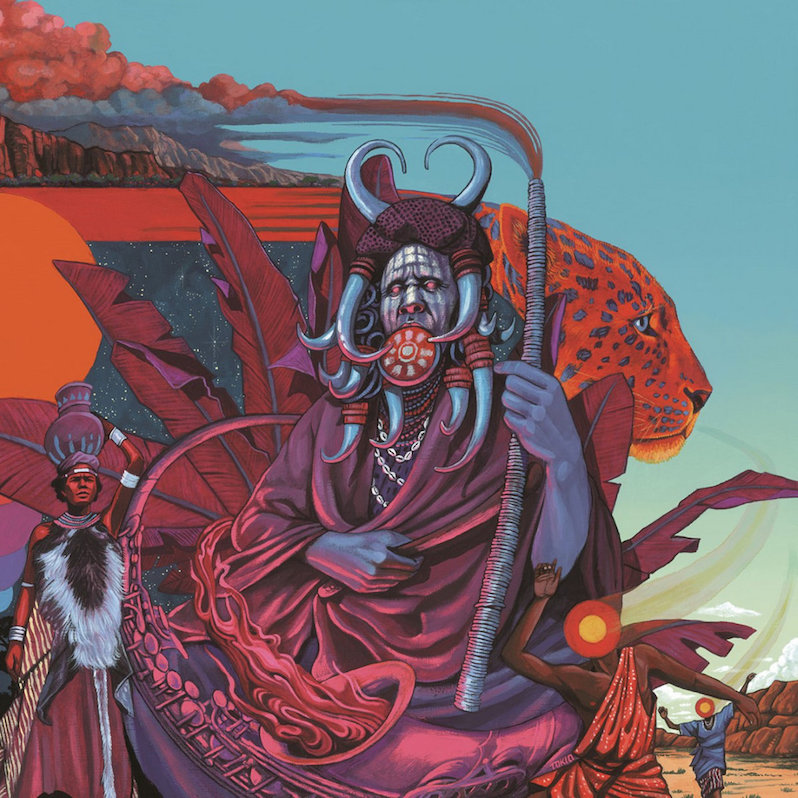 Idris Ackamoor & The Pyramids – Shaman!
In 2016, Idris Ackamoor revived his spiritual jazz collective The Pyramids, and has since engaged in an every-two-year mission to redefine both what that group is and does. We Be All Africans brought out their deepest Afro-jazz funk grooves, and An Angel Fell provided an expanded dose of protest jazz in the midst of one of America's most precarious periods. Shaman!, by comparison, is more meditative and spacious, even if those elements of funk and socio-political commentary are still part of the greater patchwork. Elegantly composed and often rich and elaborate in arrangement, the nine tracks on Shaman! embark on internal journeys of love and loss, sincere expressions that look inward, coincidentally released in a year when we had more time with our thoughts than any of us probably wanted. With Shaman!, Ackamoor and company suggest that's maybe not such a bad thing, once you give yourself the space to embrace that tenderness and understand what it means to be vulnerable, open and human. – Jeff Terich
Listen: Bandcamp
---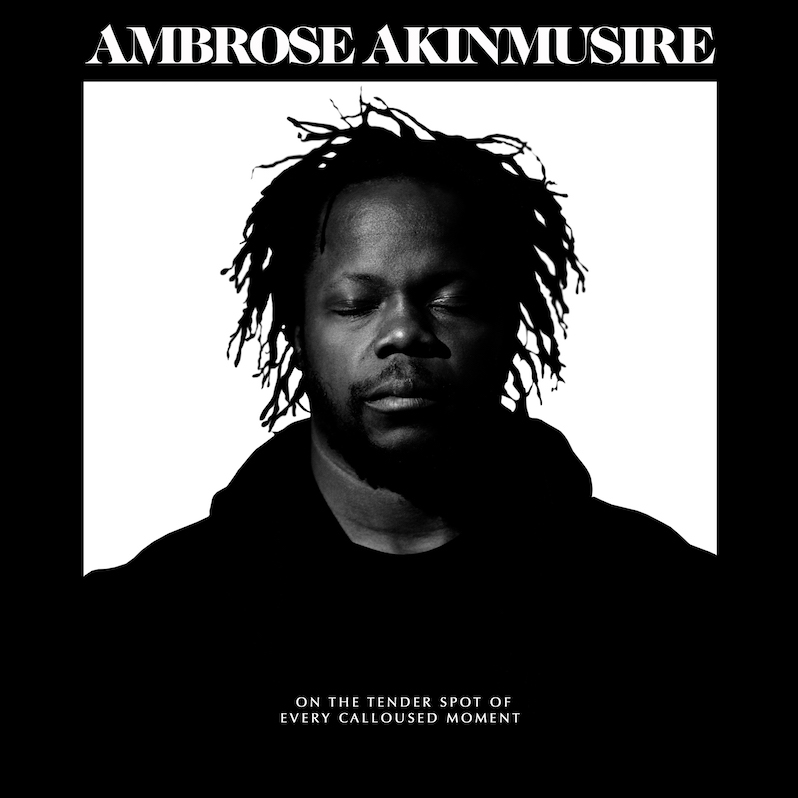 Ambrose Akinmusire – on the tender spot of every calloused moment
Ambrose Akinmusire's fifth album was released at the beginning of summer during one of the most chaotic moments in our nation's recent history—which is saying a lot. It'd be impossible not to read its pervasive melancholy as a mourning of the world burning outside—particularly on "Roy," a tribute to late trumpeter Roy Hargrove, and the elegiac closer, "Hooded Procession (read the names out loud)", which offers a moment of in-between silences for Black victims of police violence. And the spacious calm between its most impassioned and fiery solos provided reprieve from a summer heat that felt like a fever we were all hoping would break. It's not that simple, of course, but on the tender spot of every calloused moment arrived at a serendipitous moment, an avant garde post-bop album of cathartic beauty, of calm within the chaos, as if to provide a place of sanctuary from the menace that lingers outside. Once inside, however, it's clear that there's so much to discover, to savor and unlock. It's not necessarily another puzzle to keep us occupied while we're inside, but it's mesmerizing company for an afternoon or evening. – Jeff Terich
Listen: Spotify
---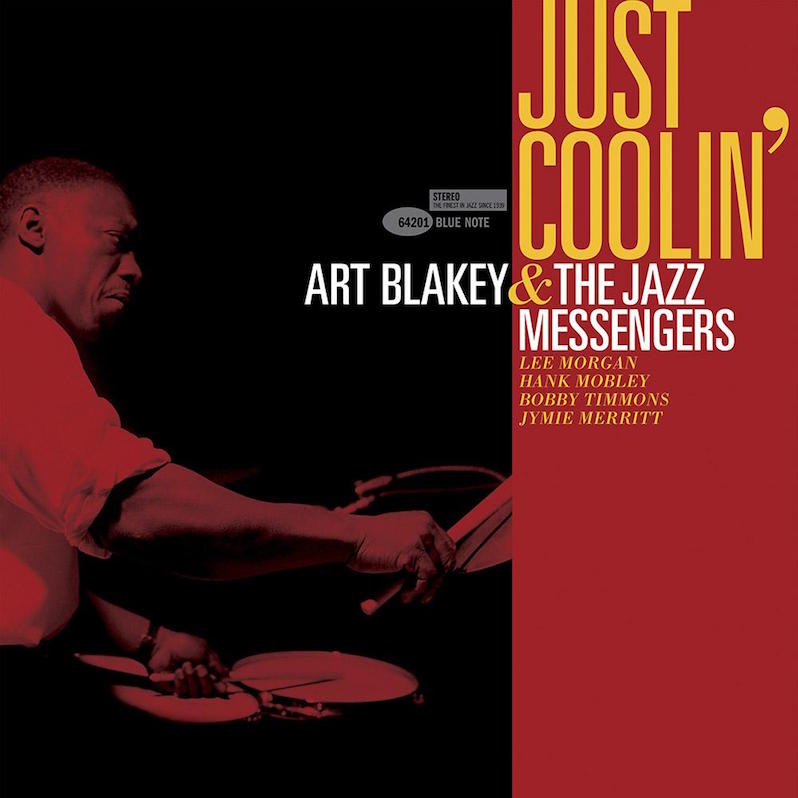 Art Blakey & the Jazz Messengers – Just Coolin'
Recorded back in 1959, this never-before released studio album is a six-piece set of wonderfully nostalgic sounds. Nowadays it's rare to hear such upbeat, controlled tracks like "M&M." Not that there aren't any artists working in a revival mode, but these tracks just have the soul of the 1950s. One of my favorite sets is "Quick Trick," a lazier tune where the trumpet, sax, piano, and drums keeps it cool, keeps it real and original. Just Coolin' brings back more traditional jazz styles but still sounds fresh even over 60 years after its creation. – Konstantin Rega
Listen: Spotify
---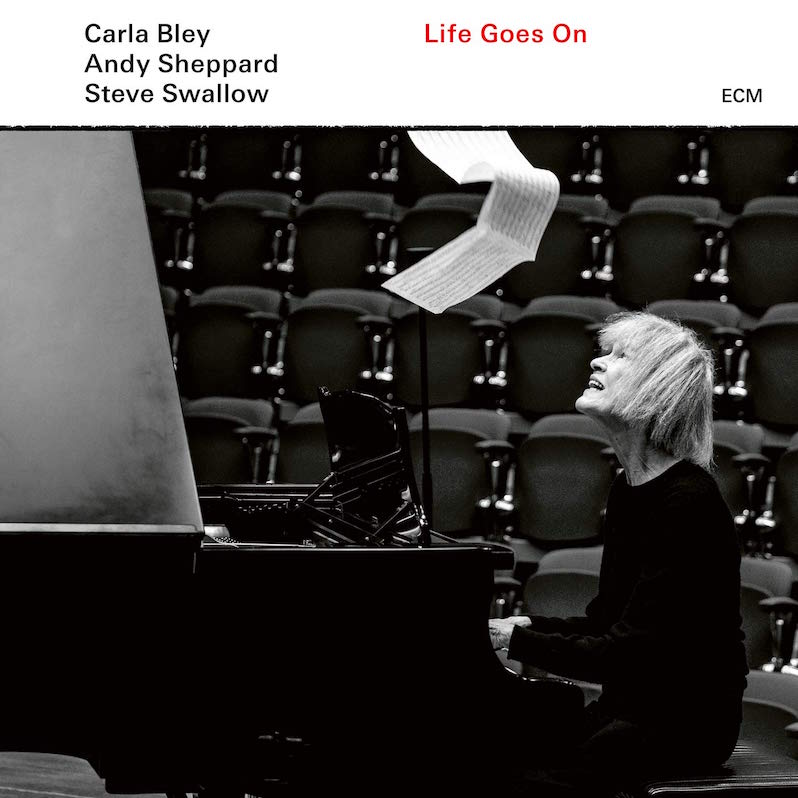 Carla Bley, Andy Sheppard & Steve Swallow – Life Goes On
As with her previous albums with friends Sheppard and Swallow, Life Goes On is a
meditation of sound and the life of sound. Pianist, composer Bley recently had surgery for a brain tumor, and with this knowledge, the tracks take on a special quality; they measure how long life sings, how long sound will be a part of that space. There is a toned-down quality too, rather than something fast and hot to pour out in the name of celebrating being alive. It's not always all hands on deck, however; it is a thoughtful piano pulse, a careful hooting of sax, and a well-paced bass keeping the tracks on track. – Konstantin Rega
---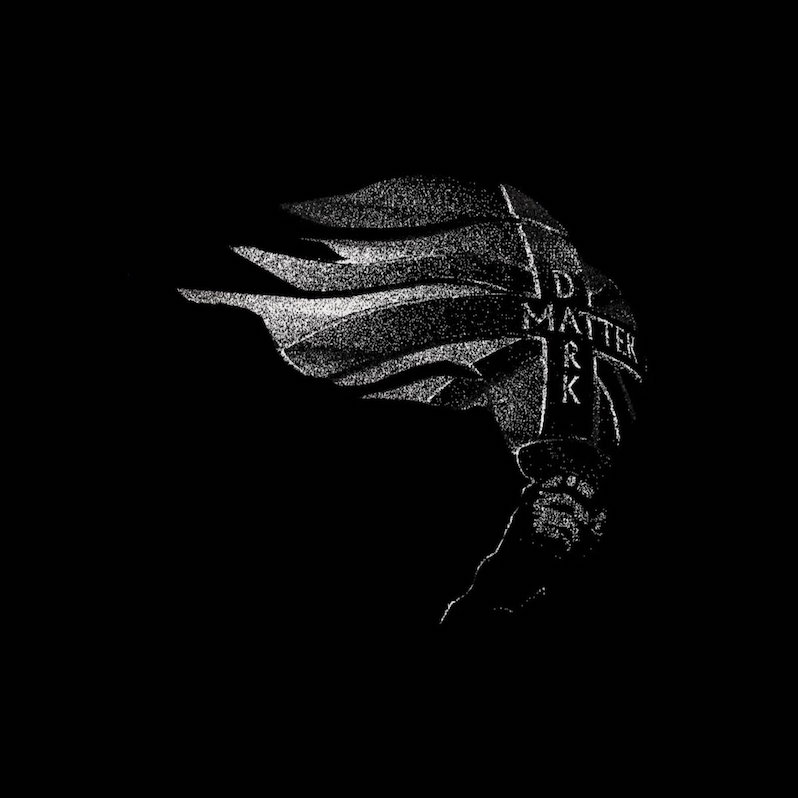 Moses Boyd – Dark Matter
London's scene became one of the biggest stories in jazz over the past half-decade in large part because of the talent of the many players involved, as well as the strength of the grooves they were producing. But it's worth noting that those grooves are connected to so many networks outside of jazz, from grime and bass music to Afrobeat and soca. Dark Matter, the second full-length from Moses Boyd as a bandleader, ties all of these contrasting and interconnected ideas together with assistance from peers such as Poppy Ajudha, Theon Cross, Nubya Garcia and Joe Armon-Jones, yielding inspired, eclectic moments that range from the Afro-jazz funk exercises of "BTB" and "Y.O.Y.O." to the electro-R&B of "Shades of You" and gracefully dark dubstep of "2 Far Gone." Dark Matter is a thrilling stress test for jazz under wildly different conditions, but more than that, it's a celebration of modern British music. – Jeff Terich
Listen: Bandcamp
---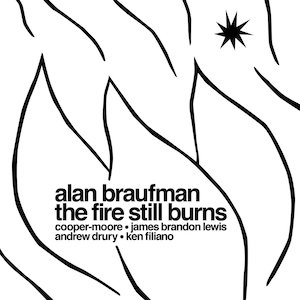 Alan Braufman – The Fire Still Burns
The story of jazz in the past five years has been the strength of the younger scenes in London, Los Angeles, Philadelphia and Chicago—players who haven't merely been carrying on the torch but allowing it to burn brighter. Though jazz has long been a musical realm where age has never been a prerequisite nor a disqualifying factor. At 69, Alan Braufman has a lot of years of practice and performance under his belt, but much of that never made its way to anyone's home stereo. Following a 2018 reissue of his 1975 debut Valley of Search, Braufman finally delivered a follow-up, one that's as stunning and powerful a statement of impassioned, spiritual expression as 2020's had to offer. Neither leaning toward free jazz's most aggressive sounds nor easing so readily into ballads, The Fire Still Burns is an album that wears its purpose on its sleeve, reedist Braufman guiding his ensemble through moments of intensity and respite, inspiration and meditation, from the joyful open of "Morning Bazaar" to the spiraling melodicism of "Home." It's all performed with the prowess and focus of a seasoned pro, one whose talents have clearly stayed out of the studio for far too long. – Jeff Terich
Listen: Bandcamp
---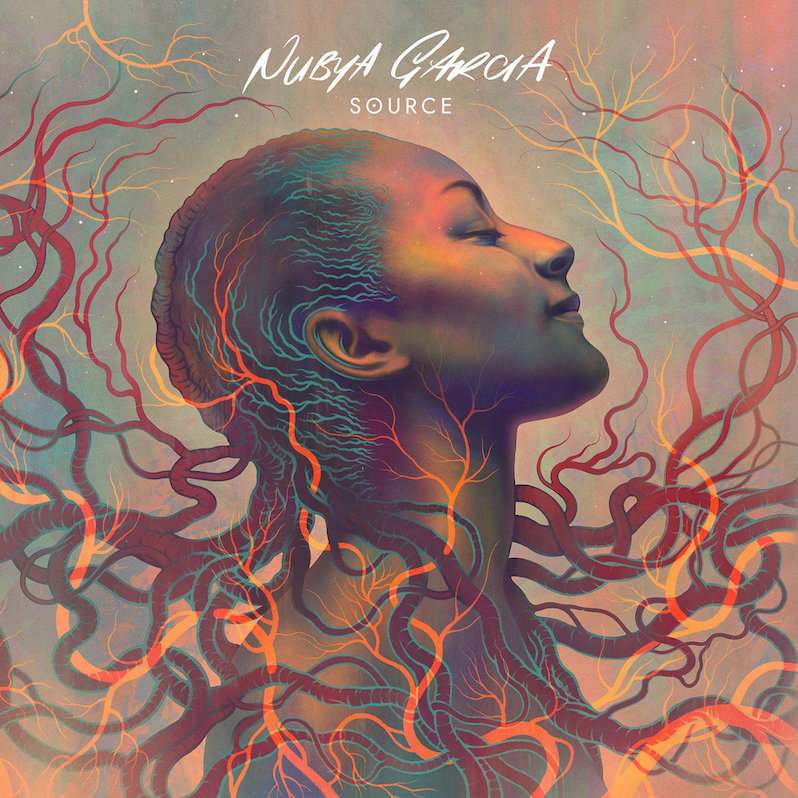 Nubya Garcia – Source
Saxophonist Nubya Garcia had already made appearances on a number of stellar jazz records prior to releasing her heralded debut, including two of her own self-released EPs, albums by the likes of Makaya McCraven and Sons of Kemet, and her own groups, the fusion ensemble Nérija and spiritual jazz outfit Maisha. But Source is more than mere re-introduction, it's a successful intersection of the many diverse paths of Garcia's already impressive career in one central hub. Her performances are warm, joyful and often quite gorgeous, but it's her sense of exploration and curiosity that makes the album the delight that it is, pursuing disparate but complementary threads of fusion, spiritual jazz, dub, broken beat, Afro-jazz and cumbia, all of which carry an infectious soulfulness even at their most experimental. It's a rare glimpse of ultraviolet light in a year of keeping the blinds closed. – Jeff Terich
Listen: Bandcamp
---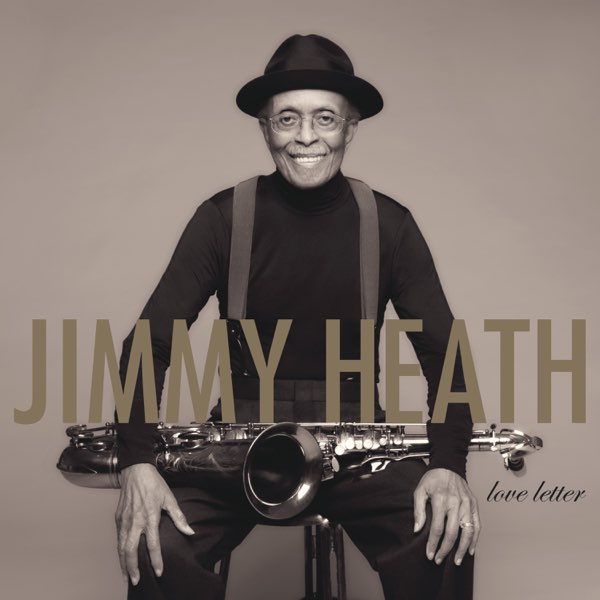 Jimmy Heath – Love Letter
The final album by the amazing American saxophonist who died in January 2020 at the age of 93. Having recorded over 100 alums in his career, Heath leaves us with an elegant collection of sets with guests like Cecile McLorin Salvant, Wynton Marsalis and Gregory Porter. Tracks like "La Mesha" and "Fashion or Passion" are tender yet alive, vibrating with life and skill. With excellent solo turns blending well with the melodies, Love Letter inscribes itself to the listener's mind. It is indeed a sad thing to have lost such a graceful and venerable artist, but a wonderful final gift he's delivered as he departs. – Konstantin Rega
Listen: Spotify
---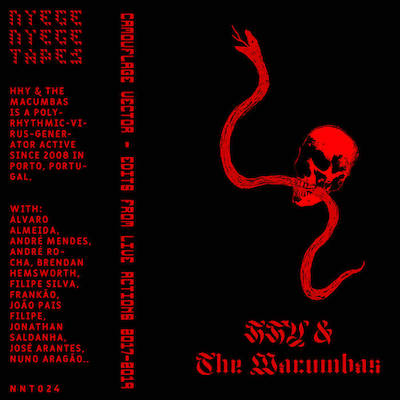 HHY & the Macumbas – Camouflage Vector: Edits from Live Actions 2017-2019
Technically speaking, Camouflage Vector is a live album—a document of performances captured by Portuguese outfit HHY & the Macumbas over a three-year period ranging from clubs in Europe to an oil tank on Tenerife, given a proper wash of dub production and remixing from On-U Sound founder Adrian Sherwood. As such, what drives this set of music is its batida pulse, a percussion-heavy backing that feels at times like a clandestine ritual more than a live show. The looseness and thick layer of eerie atmosphere throughout this lively batch of tracks elevates it to something beyond jazz, dance music or otherwise—it's the physical manifestation of spiritual possession, a strange and fascinating sonic experience that could only feel more awe-inspiring were it right in front of you. – Jeff Terich
Listen: Bandcamp
---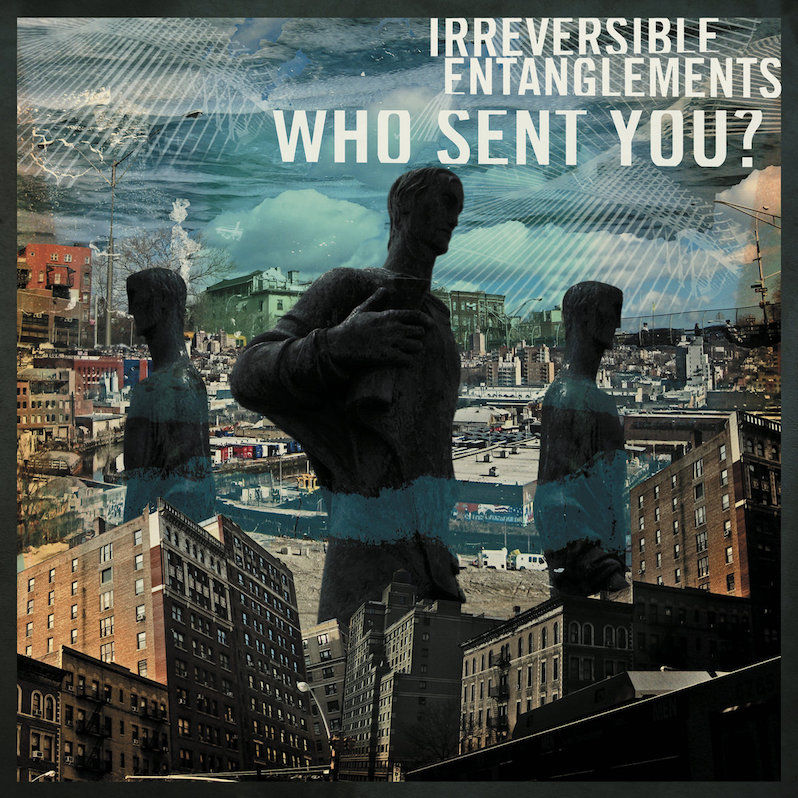 Irreversible Entanglements – Who Sent You?
The music that Camae Ayewa makes as Moor Mother is often jarring, tense, chaotic and concise—bursts of two-minute-long industrial poetry intended to shock you out of your comfort zone. Irreversible Entanglements, the Philadelphia-based free-jazz collective that she also performs with, creates music that produces a similar effect, but it sticks around for a while, allowing time for the surrounding landscape to come into full view. Their second album, Who Sent You?, blends groove with action, surrealism with uncomfortable truth. The group find common ground in exploration and intensity, finding moments of comfort in dissonance, and moments of harshness when all else is still, with Ayewa narrating the treacherous landscape via stunning one liners ("a mountain ain't nothing but a tombstone for fire") and indictments of institutionalized racism. Who Sent You? is a jazz album that's meant to incite movement in every possible interpretation of the word, best showcased in one of Ayewa's earliest lines on the record: "At what point do we stand up?" – Jeff Terich
Listen: Bandcamp
---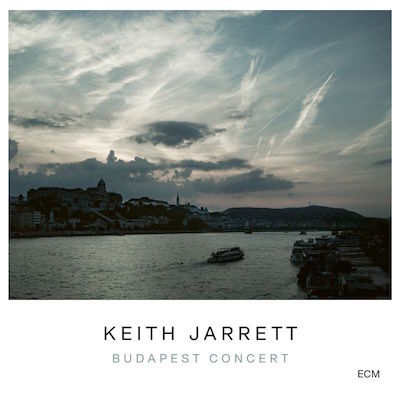 Keith Jarrett – Budapest Concert
Tragedy recently struck Keith Jarrett as he revealed he has been partially paralyzed after suffering two strokes, but this 2016 live recording is a totem to his excellence and precision and talent as an artist. Like his Bremen-Lausanne concerts, this set also consists of his spectacular improvisations. Though always different from his previous recordings, there is still that fingerprint on the ivory key, that telltale note of recognition and distinction in his playing. Whereas "Part I" is the longest and perhaps least accessible for its many twist, turns, tones, and tempos, "Part VII" or "VIII" is a bit easier on the ear, having an almost Ravel/Debussy influence that sings well. Always a treat to hear a master at the keys. – Konstantin Rega
Listen: Bandcamp
---
Jyoti – Mama, You Can Bet
Georgia Anne Muldrow's alias Jyoti was bestowed upon her by none other than spiritual jazz legend Alice Coltrane, which is a rare blessing and privilege even for someone with as much talent and creative vision as Muldrow. Mama, You Can Bet is the freest presentation of that vision to date, a jazz album that retains all of the funk of her neo-soul offerings while allowing her the space to go where her ethereal muse beckons her to go. There are moments of Charles Mingus-inspired deep funk ("Fabus Foo Geemix"), subdued vocal ballads ("Orgone"), and psychedelic boom-bap swing ("Bemoanable Lady Geemix"). To follow Muldrow's complex and winding path is to capture a glimpse of the future of jazz, one with more than a little affection for the family and artistic influences that helped to shape a singular artistic voice. – Jeff Terich
Listen: Bandcamp
---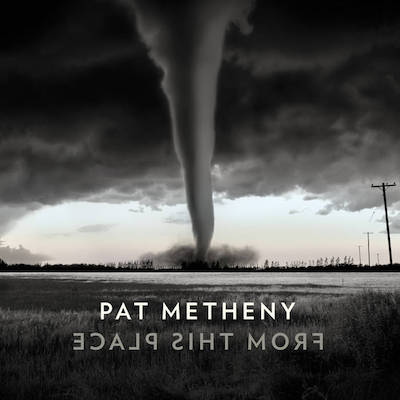 Pat Metheny – From This Place
Always a force to be reckoned with, Pat Metheny joins pianist Gwilym Simcock, bassist Linda May Han Oh, drummer Antonio Sanchez, the Hollywood Studio Symphony and percussionist Luis Conte on his 44th studio album. In the usual vein of lengthy, improvisational tracks that still sing with melody and masterful harmony, From This Place is a captivating addition to his catalog. "You Are" takes it slow and steady in a minimalist formula, while "Pathmaker" whips up with guitar and stringers and percussion, winding around in typical Metheny fashion. As it ends on "Love May Take Awhile," it's hard not to be overcome with a strange but lovely sadness. – Konstantin Rega
Listen: Bandcamp
---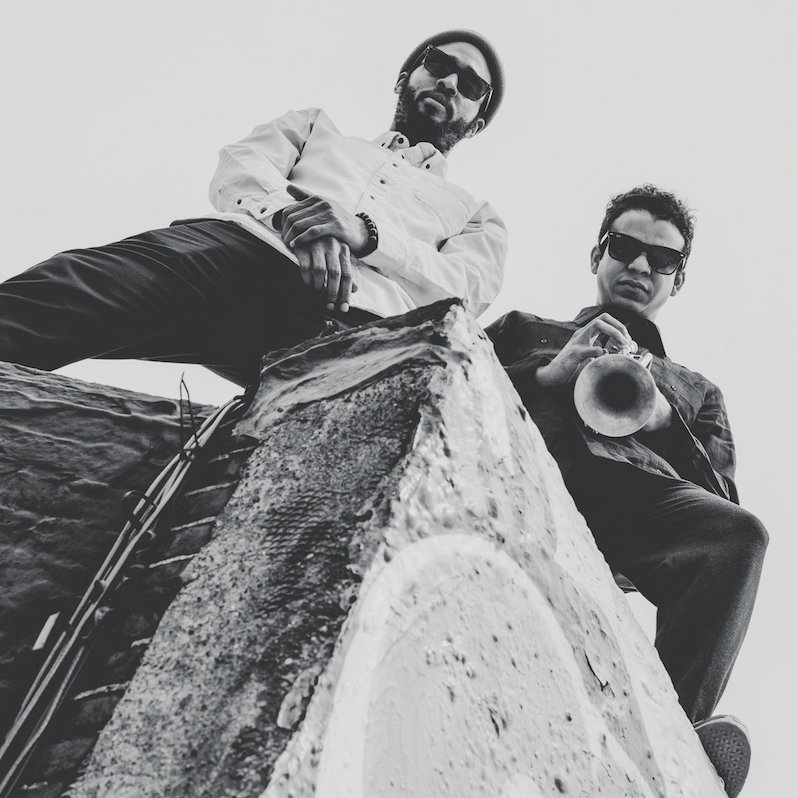 Aquiles Navarro & Tcheser Holmes – Heritage of the Invisible II
Trumpeter Aquiles Navarro and drummer Tcheser Holmes appear twice on this list, once as members of Irreversible Entanglements, and once here, as a duo. And these two musicians and their individual styles are essentially where the comparisons end. A primarily improvised session that highlights the musicians' backgrounds, their dynamic and explosive performance styles, and the brotherhood they share as friends and bandmates. On pieces like the brief, catchy "Pueblo," they showcase their knack for melody, where much of the album is more about them finding freedom in sound, following each other's musical guidance and reveling in the unknown. There's something beautiful in that; this year hasn't been great for inspiration, and sometimes the best way to express it is to simply just play and follow wherever that takes you. – Jeff Terich
Listen: Bandcamp
---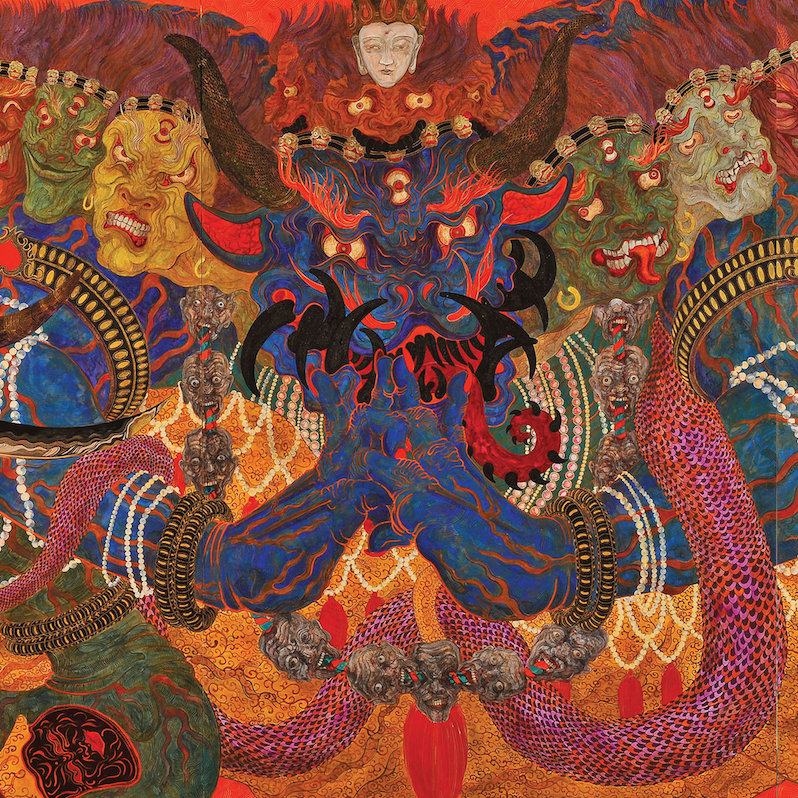 Neptunian Maximalism – Éons
This is the only album you'll find on both our best metal and best jazz lists this year, and to be honest with you, it's sort of neither and both simultaneously. I don't necessarily feel the need to qualify this too much; the longer a genre exists, the less its boundaries are capable of containing it, but much has already been made of the hybrid of Sunn O))) and Sun Ra in the epic compositions of Belgian collective Neptunian Maximalism—in part because the rhyme and alliteration are right there, and in part because, well, it's true. A psychedelic swirl of drone, avant garde chamber jazz, sludgy prog and a kind of chaotic, otherworldly film score, Éons is a journey into the center of the earth via slow-moving Morlock funicular. Neptunian Maximalism offer the listener every chance to capture the hellish scenery as it swirls by and the listener plunges deeper into the demons' lair. It's also two hours long, and despite being so overwhelming in both its sound and execution, every minute of its ominous descent is worth savoring. – Jeff Terich
Listen: Bandcamp
---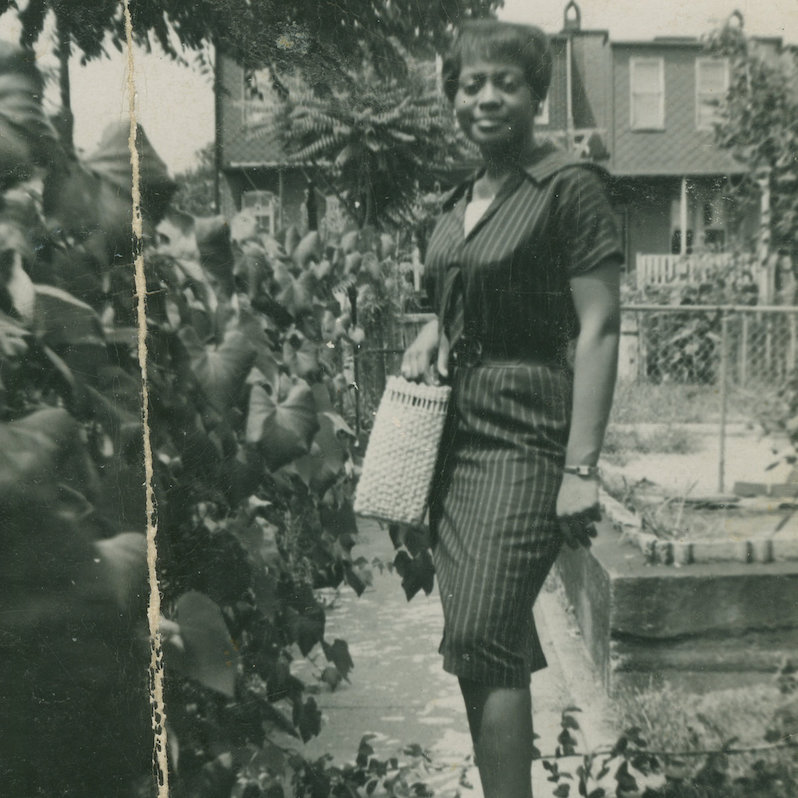 Jeff Parker – Suite for Max Brown
Chicago guitarist Jeff Parker stumbled upon a musical revelation when, in a DJ set, he found a perfect transition between glitch producer Nobukazu Takemura and jazz legend John Coltrane. That accidental fusion provided a source of inspiration for his new album Suite for Max Brown, a set of tracks performed by Parker and his rotating group of collaborators The New Breed, characterized by an intersection of electronic elements with those of traditional jazz. Not that Parker's ever been a "traditional" jazz performer in any sense; he's put his chops to good use in a long list of ensembles ranging from post-rock icons to electro-fusion outfit Isotope 217. Yet on Suite for Max Brown, named for his mother and featuring her picture on the cover art, he finds harmony between moments of '60s era cool ("3 for L," a cover of John Coltrane's "After the Rain") and loop-based psychedelic beatbox funk ("Fusion Swirl," "Go Away"). Jazz has long been connected to electronic music, no doubt a result of countless DJs plumbing its depths for source material, but the two have never felt so organically, warmly connected as they do here. – Jeff Terich
Listen: Bandcamp
---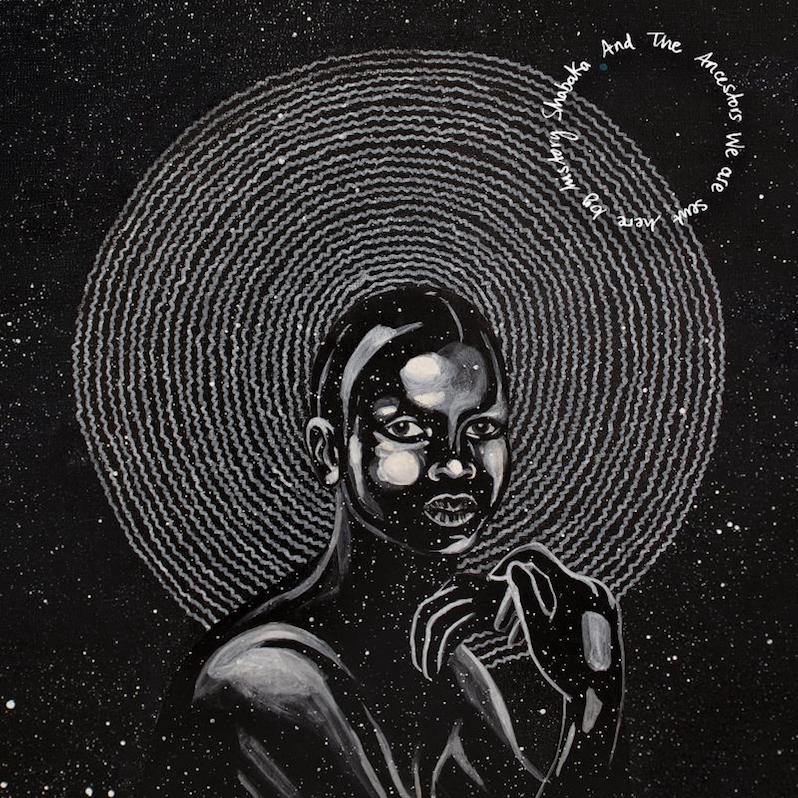 Shabaka & the Ancestors – We Are Sent Here By History
Oh, I see. The age of Brexit, Trump, Covid and creeping fascism didn't make punk any better than it was, but it did make jazz into a much more formidable political force. Shabaka and the Ancestors, just one of a handful of similarly powerful but stylistically different groups led by saxophonist Shabaka Hutchings, explore psychedelic, spiritual realms in an act of attempting to navigate, make sense of, and ultimately cry out against an unjust world. Their sophomore album is among the year's most immersive jazz albums in part because of its many intricate layers of sonic detail, but perhaps more importantly, its central concept—that it's a statement sent from the future in the hopes of preventing society's destruction—is a sobering one. This is not bleak or joyless music; it's beautiful, soulful and celebratory. But between its impassioned solos and twinkles of keys is a message we'd do well to heed. – Jeff Terich
Listen: Spotify
---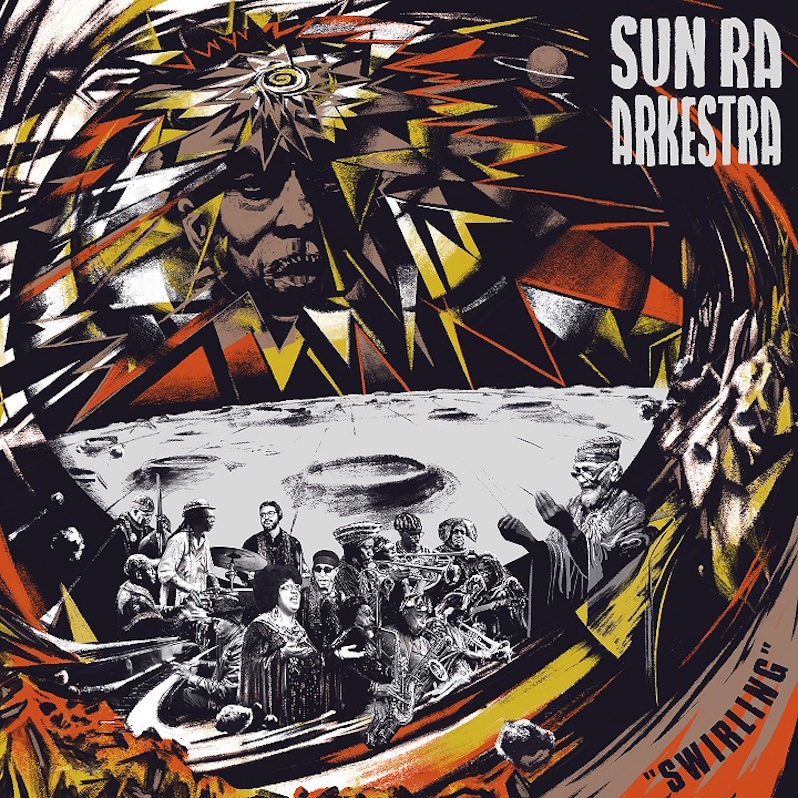 Sun Ra Arkestra – Swirling
It's not quite a miracle that the Sun Ra Arkestra released their first new music in over two decades in 2020, but it still feels pretty remarkable in light of everything. The Arkestra, led by Marshall Allen and featuring artists who played with Sun Ra as far back as five decades ago, put together a set of music that's as reflective of the joy and magic of Sun Ra's music as it is a proper update of the sound for a new audience and a new era. Where tracks like "Door of the Cosmos" still carry the same transcendent groove, other book numbers like "Angels and Demons at Play" are given a new space to expand and play, opening up the kernel of an idea for more experimentation and new interpretation. Sonny may have left this planet nearly three decades ago, but his music is as alive and vibrant as ever. – Jeff Terich
Listen: Bandcamp
---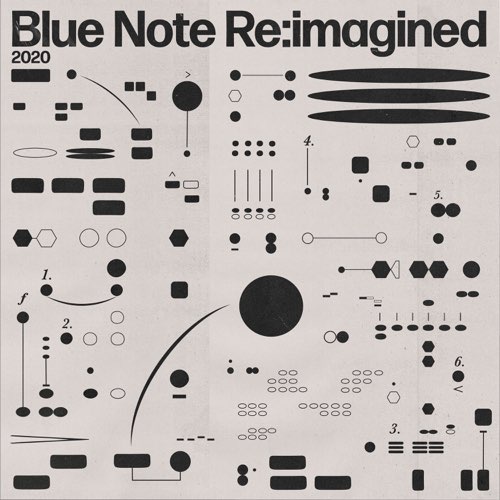 Various Artists – Blue Note Re:Imagined
Newly recorded by young and up-and-coming UK artists, this collection of Blue Note classics features many wonderful arrangements and fusions of traditional jazz with other sounds. My favorite track, "Watermelon Man (Under the Sun)" sung by Poppy Ajudha, has the tone of a spiritual and the vibe of an R&B track by Erykah Badu. Yet the lineup on the whole is stacked with some of today's best jazz artists, including Jordan Rakel, Steam Down, Shabaka Hutchings and Jorja Smith, offering Afrobeat-informed new takes on familiar tracks. These vigorous hybrids celebrate the old while ushering in the new. – Konstantin Rega
Listen: Spotify
---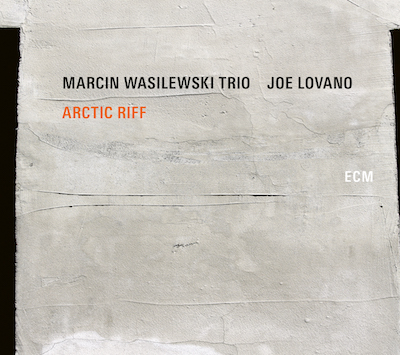 Marcin Wasilewski Trio – Arctic Riff
Very much in the ECM Records tradition of contemplative, atmospheric jazz, Arctic Riff challenges what a trio can be in a contemporary setting. This popular polish jazz group consists of pianist Marcin Wasilewski, Sławomir Kurkiewicz on upright bass, and Michał Miśkiewicz on drums. And from the first rack, "Glimmer of Hope," the wintery, chilling effect of the delicate pas-des-trois is immediately apparent. Songs like "Stray Cat Walk" further bring a noir-like tone that allows the trio to break away from snowfall monotony. Most like symphonic poems, these sets seem to tell a tale, binging to life the sundry seasons, life, and weather of cold-climate cultures. – Konstantin Rega
Listen: Spotify
---
Support our Site—Subscribe to Our Patreon: Become one of our monthly patrons and help support an independent media resource while gaining access to exclusive content, shirts, playlists, mixtapes and more.