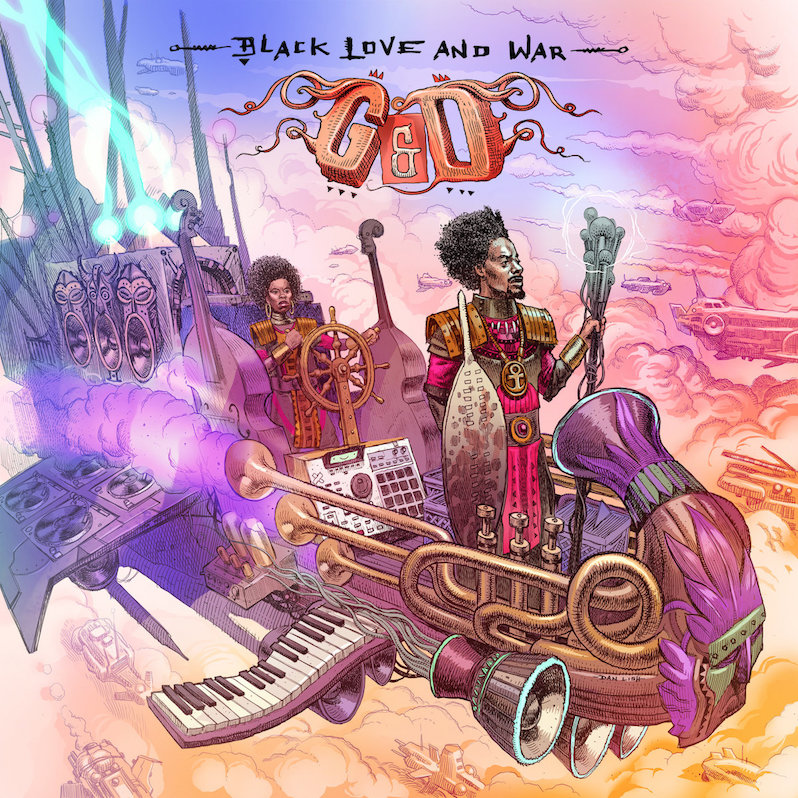 It's all laid out in the cover art of Black Love and War. Partners in music and in life, Georgia Anne Muldrow and Dudley Perkins—who record under G&D—represent a forward-facing image of Black Unity. They make music together, raise their children under one roof, and cherish each other as humans. Go listen to the fetching retro-jazz charmer "These Are The Things I Really Like About You" from last year's Overload by Muldrow. That trademark nasal crackle, a definitive characteristic in Perkins' vocal persona, lovingly sings about his wife—"she says I'm that cool kat that makes her purr"—and in response she does. Those vibes, a non-fabricated texture, are real.
With Black Love & War, their third album as a duo, the Cali-bred, Nevada-based couple, bring 16 songs to raise the spirit of Blackness and everybody who embraces the culture. Perkins, who takes a large chunk of the lead narratives—either sung, rapped or spoken—brings a strong mortal presence through his idiosyncratic voice, while Muldrow, who produces 14 of the 16 tracks, takes the vocal lines that are straight, clear harmonies of foundation. Their yin-yang, one-two combo, complements Muldrow's "fOnk," a blend of '70s funk and West Coast G-funk, into a lavish, psychedelic sound that's got a little guts to it. These apocalyptic times, call for it.
With MAGA hats and White supremacy on one side and Hip-Hop culture driving a billion-dollar entertainment and sports dynamism on the other, this IRL moment broadcasts to the watching world how fucked up the old USA, a country founded and built on slavery, is now. This ongoing chasm of politics and commerce gets tweeted to the world every day around 6 am EST. (I refuse to mention The Devil's name.)
America praises Black Panther and murders Black people in the same breath. Daily. Either by poisoned water in Flint, Michigan or racist Law enforcement throughout the country. It remains a staple in our 24-hour news cycle. That reality gets the spotlight on "Peace Peace" where Dudley voices nausea and fear as a distressed father: "Welcome to the world, son, now run, police got a gun…they will throw sticks and stones 'till they break ya bloody bones/what a wonderful way we all live." The theme continues on "The Battle": "Whole world is on the attack, whole lotta whites hate blacks/And most for no damn reason, this is the season to shoot another dead/Last night, they shot a baby black boy in the head." Our protagonist eternally dedicates himself to protecting his daughter from anyone trying to darken his sunshine on the poignant "So Pretti" and then reflects on the passing of his own Father on the closing track "Big Mel." These personal moments, voiced by a proud Black Son and Father, stress the importance of family.
While the politics remain bleak, the soundtrack here is boom revolutionary. Between the kick-drum blues of "Where I'm From," the quick dip electro moment of "The Power Of Your Brain" and the anger bubbling under the soul of "The Battle," just switch the lyrics to a party theme and your mutiny starts on the dance floor. Possessing a bit more gusto than Overload, Black Love and War proves Muldrow deserves her due credit as one of the tightest R&B producers of her era. No question.
Similar Albums: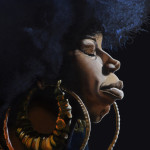 Georgia Anne Muldrow – Overload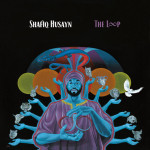 Shafiq Husayn – The Loop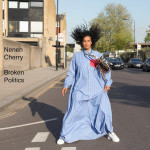 Neneh Cherry – Broken Politics
John-Paul Shiver
John-Paul Shiver has been contributing to Treble since 2018. His work as an experienced music journalist and pop culture commentator has appeared in The Wire, 48 Hills, Resident Advisor, SF Weekly, Bandcamp Daily, PulpLab, AFROPUNK and Drowned In Sound.