Goat announce new album, Oh Death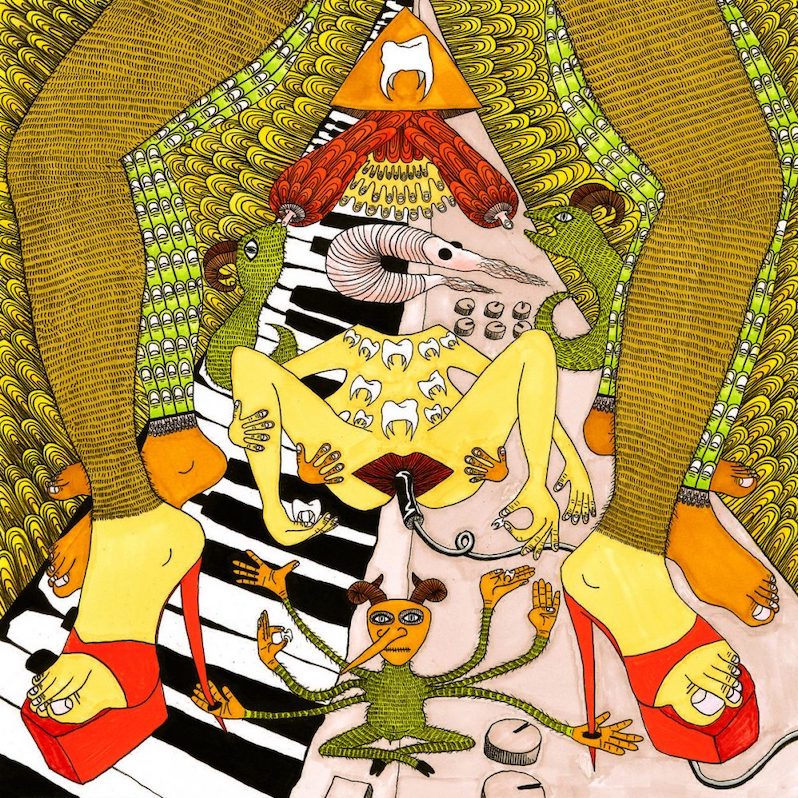 Swedish psych-rock group Goat have announced a new album. On October 21, the band will release Oh Death via Rocket Recordings. That's the album's artwork above, reminiscent of some of the wild images on Parliament/Funkadelic albums. It's their first new album in six years, following the release of 2016's Requiem, and last year they released the rarities compilation Headsoup.
The first track they've shared from the new album is titled "Under No Nation," which features their signature blend of acid rock, Afrobeat and scratchy funk, complete with a video featuring some fun, trippy animation. It's the kind of groove-heavy jam that feels custom made for their wild live shows. Check it out below, along with the album's tracklist.
Goat Oh Death tracklist:
1 Soon You Die
2 Chukua Pesa
3 Under No Nation
4 Do The Dance
5 Apegoat
6 Goatmilk
7 Blow The Horns
8 Remind Yourself
9 Blessings
10 Passes Like Clouds