Godspeed You! Black Emperor officially release 1994 debut, All Lights Fucked on the Hairy Amp Drooling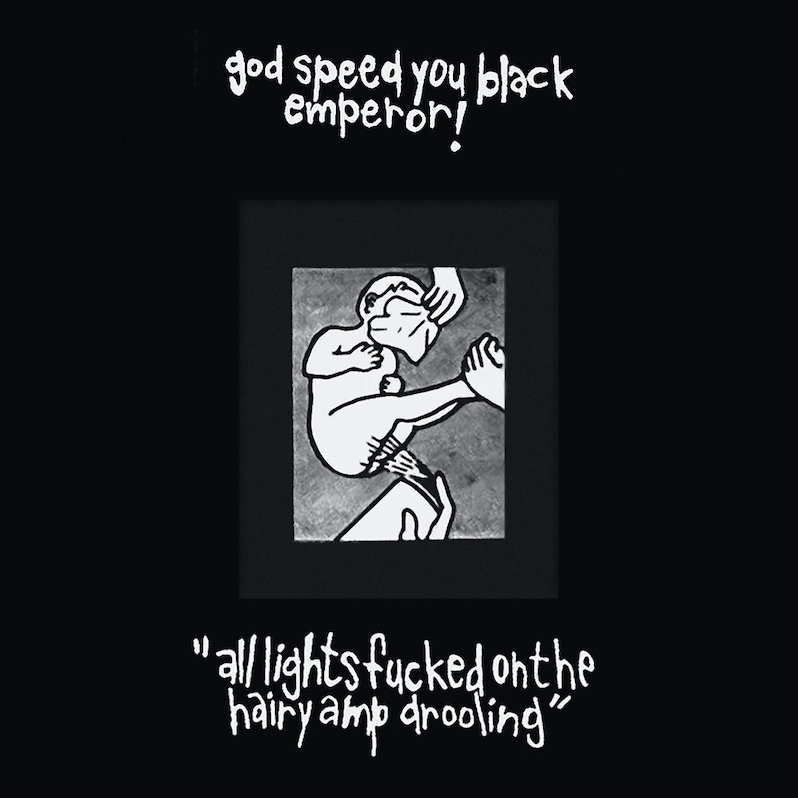 Godspeed You! Black Emperor have officially released their hard-to-find, previously cassette-only debut album, All Lights Fucked On the Hairy Amp Drooling, via their Bandcamp. In the Bandcamp description, group leader Efrim Menuck says that it bears "no relation to the band that followed," and that all proceeds will be donated to Canadians for Justice and Peace in the Middle East's campaign to provide medical oxygen to the Gaza Strip.
The tape was originally released in December 1994, with only 33 copies made. At the time the band comprised the trio of Efrim Menuck, Mike Moya and Mauro Pezzente, and despite the progression and increased popularity of the band since then, they've held out on reissuing it for the past three decades, and for a long time, no trace of it existed on the Internet. In 2013, a Reddit user uploaded what he said was the album and then deleted his account shortly thereafter, prompting speculation about whether or not the leak was real. Hear the genuine article below.
Godspeed You! Black Emperor's last album was 2021's G_d's Pee AT STATE'S END!
Godspeed You! Black Emperor's "Storm" is featured on our list of the Top 150 Songs of the 2000s.