Fictional Greatest Hits, Vol. 2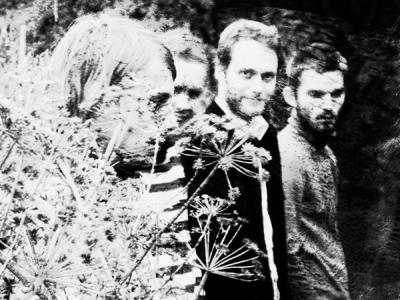 In two weeks, Pavement, a band who deserves a `best-of' compilation more than just about any other indie rock group in recent memory, will finally see the release of their own compilation of singles and fan favorites, titled Quarantine the Past. Yet many of their contemporaries and more recent musical giants are reaching the point when they could use a beginner's guide of their own. So, like we did at the end of 2009, we've come up with eight more hypothetical `hits' compilations for bands that haven't released any yet, but might take our considerations to heart.
Death Cab For Cutie – Facts About Chords
1. A Movie Script Ending
2. Photobooth
3. President of What?
4. Company Calls
5. The New Year
6. 405
7. Pictures in an Exhibition
8. Soul Meets Body
9. I Was a Kaleidoscope
10. Crooked Teeth
11. Title and Registration
12. I Will Follow You Into the Dark (single edit)
13. Blacking Out the Friction
14. The Sound of Settling
15. Cath…
16. Company Calls Epilogue
17. I Will Possess Your Heart
18. Marching Bands of Manhattan
Based on the direction that Death Cab for Cutie has been going (see: "Meet Me at the Equinox"), I worry that their best days might be behind them. I would love to be wrong about that, but right now would be an apt time for the band, once a lovably lo-fi wonder, to issue a compilation of their best material. It almost might make more sense to release a compilation of entirely Barsuk-released songs, but they did release two albums thereafter, so why not include them. While a chronological summary might make the most sense (it usually does), for a band who had essentially no so-called "hits" for the first half of their career, it would seem more appropriate to piece the songs together in a way that would flow best. And I've always thought that "Marching Bands of Manhattan" made as good a closer as it did an opener. But I left off "Equinox," seeing as how it's the band's equivalent of "The End is the Beginning is the End."
Iron & Wine – A History
Disc 1
1. Lion's Mane
2. The Rooster Moans
3. Upward Over the Mountain
4. Muddy Hymnal
5. The Sea & the Rhythm
6. Jesus, the Mexican Boy
7. Naked As We Came
8. Sunset Soon Forgotten
9. Free Until They Cut Me Down
10. Teeth in the Grass
11. Sodom, South Georgia
Disc 2
1. Passing Afternoon
2. Ab's Song
3. A History of Lovers
4. Dead Man's Will
5. Woman King
6. Freedom Hangs Like Heaven
7. Boy With a Coin
8. Pagan Angel and a Borrowed Car
9. House By the Sea
10. Trapeze Swinger (Live)
In trying to come up with a solid collection of Iron & Wine's best songs, as there are very few of those tracks that could arguably called `hits,' there were a few things I wanted to accomplish. One, I wanted to keep songs, for the most part, in some kind of chronological order. Sam Beam's songs have a very clear progression, from lo-fi bedroom acoustics to intricately arranged rock numbers. For the most part, I wanted to avoid any tracks that were found on his recent b-sides compilation, Around the Well. After all, we all most likely have about 3 different copies of "Such Great Heights" anyway, right? (I've also tried to avoid covers) I made one exception to the duplication rule with "Trapeze Swinger," a song I consider Beam's absolute best. In order to have some kind of variance, I've chosen the live version from Norfolk a limited edition live collection from "Record Store Day." I've also included "Ab's Song," a fabulous rarity from a Starbucks compilation that didn't appear on Around the Well.
PJ Harvey – 20 Inches Long
1. 50 Foot Queenie
2. Dress
3. Sheela-na-Gig
4. Down by the Water
5. Man-Size
6. Long Snake Moan
7. C'mon Billy
8. A Perfect Day Elise
9. Send His Love to Me
10. The Wind
11. That Was My Veil
12. Good Fortune
13. This Is Love
14. You Said Something
15. A Place Called Home
16. The Letter
17. You Come Through
18. Shame
19. When Under Ether
20. Black Hearted Love
Polly Jean Harvey has been kicking ass for nearly two decades now, so it's all the more confusing as to why she doesn't have a proper `best of.' On one hand, I personally would count six of her albums as must-haves, but on the other, she has released enough outstanding singles that a singles compilation, on its own, would make for a great add-on to an already solid body of work. So, for my version of what her singles collection would look like, I pulled a lyric from "50 Foot Queenie" and cleverly applied it to the track listing, lining up 20 (see what I did there?) of her best singles, including two from her collaborations with John Parish. And they're presented in near-chronological order, with some slight changes for flow's sake, and "50 Foot Queenie" at track one, just for presentation's sake. Now, considering that song's lyric goes from "20 inches long" to "30 inches long," etc., you could even add an extra ten songs ("Who the Fuck?", "Angelene," "Dry," "The Devil," and a few other keepers) and make it a double. Beyond 30, however, it might be overkill. Really, by that point you should just be listening to her albums anyway.
Sigur Rós – A User's Guide to Hopelandic
Disc 1
1. Myrkur
2. Von
3. Hafssól
4. Svefn-g-englar
5. Starálfur
6. Ny Batterí
7. Olsen Olsen
8. Vedrar Vel Til Loftárása
9. Festival
Disc 2
1. Untitled #1 (Vaka)
2. Untitled #3 (Samskeyti)
3. Untitled #4 (Njósnavélin)
4. Glósóli
5. Hoppípolla
6. Saeglopur
7. Gobbledigook
8. All Alright
9. Untitled #8 (Popplagi)
It's hard to classify the songs and music of Sigur Rós. As such, any compilation of their music will be made purely by emotion. So, I'm sure that other fans might disagree with me on particular track choices, but this is from my emotional breadbasket. Again, for the most part, I've tried to stay in chronological order. I changed this in a few different places in order to have what I feel to be the strongest closers for each disc. "Festival" from their last release, and "Untitled #8" are big dramatic stunners, making for nice encores. What this also created is a nice balance within the two separate discs. Who could ask for better midway points than "Starálfur" or "Hoppípolla?"
Sleater-Kinney – Rock `n' Roll Fun: The Anthology
Disc One:
1. The Day I Went Away
2. Slow Song
3. I Wanna Be Your Joey Ramone
4. Stay Where You Are
5. Good Things
6. Dig Me Out
7. One More Hour
8. Words and Guitar
9. Little Babies
10. It's Enough
11. Get Up
12. Start Together
13. Banned from the End of the World
14. A Quarter to Three
Disc Two:
1. You're No Rock `n' Roll Fun
2. Was it a Lie?
3. All Hands on the Bad One
4. Oh!
5. Step Aside
6. One Beat
7. Combat Rock
8. Sympathy
9. Off With Your Head
10. Entertain
11. Modern Girl
12. Jumpers
13. The Fox
Sleater-Kinney's seven-album career was packed into the span of a little more than a decade, but in that time they produced a sizable body of work, and most of it was downright amazing. It wasn't until drummer Janet Weiss joined the group that they really started to kickass, which was coincidentally the time that they signed with Kill Rock Stars, starting a four album run of near perfection before culminating in a final album on Sub Pop, The Woods being their most powerful and thunderous set of songs. So, considering how far they had come, from their humble, raw beginnings to the rock majesty of their final blow-out, it would be awesome to see a double-disc, chronological comp of their best singles and album tracks. They weren't a "singles" band per se, but they did release some damn good ones—"Little Babies," "Get Up," "You're No Rock `n' Roll Fun" and "Jumpers," among others. Curiously enough, One Beat saw the release of no singles other than the bonus 7-inch "Off With Your Head," which I decided to include. But, if you ask me, the album's chock full of hits. In any case, this would make for a killer `best of.'
Modest Mouse – A Long Career For a Band With Nothing to Sing About
Disc 1
1. Dramamine
2. Custom Concern
3. Exit Does Not Exist
4. Interstate 8
5. Workin' on Leavin' the Livin'
6. Teeth Like God's Shoeshine
7. Doin' the Cockroach
8. Cowboy Dan
9. Truckers Atlas
10. Night on the Sun
11. Paper Thin Walls
12. Gravity Rides Everything
Disc 2
1. 3rd Planet
2. Tiny Cities Made of Ashes
3. Ocean Breathes Salty
4. Bury Me With It
5. The View
6. Black Cadillacs
7. Fire It Up
8. Dashboard
9. Missed the Boat
10. Parting of the Sensory
11. Fly Trapped in a Jar
12. Float On
For several different reasons, there could be as many unique Modest Mouse compilations as there are Modest Mouse fans. Followers have been split over everything in the band's history, from experiences of the wildly varying qualities of their shows to whether their new, more pop oriented material has betrayed their rough beginnings. This is my own take, a compilation of what I think is a display of the band at its best. I don't think any compilation would be worth its salt without beginning with "Dramamine," and, perhaps ironically, ending with "Float On," from an early fan favorite to perhaps their most successful song to date.
The White Stripes – We Are Going to Be Friends: The Best
1. Hello Operator
2. The Big Three Killed My Baby
3. Jimmy the Exploder
4. You're Pretty Good Looking (For a Girl)
5. Little Bird
6. Fell In Love With a Girl
7. Hotel Yorba
8. We're Going to Be Friends
9. Dead Leaves and the Dirty Ground
10. I'm Finding It Harder to Be a Gentleman
11. Seven Nation Army
12. The Hardest Button to Button
13. There's No Home For You Here
14. I Just Don't Know What To Do With Myself
15. The Denial Twist
16. Blue Orchid
17. My Doorbell
18. Icky Thump
19. Conquest
20. You Don't Know What Love Is (You Just Do What You're Told)
At the expense of putting myself on the receiving end of some outraged scoffs, I'm just not that big of a White Stripes fan. They're a fun rock `n' roll group, certainly, and for a duo they make a pretty damn impressive sound. But they also fuck around entirely too much. I have yet to hear a convincing argument that half of Elephant isn't filler. That said, Jack and Meg White can make some pretty killer songs when they're focused. And considering how many legitimate hits they've actually turned out, they're one band that likely will put out a pretty badass hits collection of their own before too long. In anticipation of that day, this is my own version, and one I would consider to be in close proximity to what the official product will actually look like. Almost all of the singles are here, including early seven-inch nuggets like "The Big Three Killed My Baby," as well as choice deep cuts such as "Little Bird" or "I'm Finding It Harder to be a Gentleman." If this collection were actually my first exposure to the band, I'm almost certain I'd be blown away.
Aimee Mann – Calling It Quits
Disc 1
1. I Should've Known
2. I've Had It
3. Stupid Thing
4. Choice in the Matter
5. You Could Make a Killing
6. That's Just What You Are
7. Deathly
8. Driving Sideways
9. Save Me
10. Wise Up
Disc 2
1. Red Vines
2. Calling It Quits
3. Humpty Dumpty
4. Pavlov's Bell
5. This is How It Goes
6. Today's the Day
7. Goodbye Caroline
8. I Was Thinking I Could Clean Up For Christmas
9. Freeway
10. 31 Today
11. Nobody Does It Better
I've been an Aimee Mann fan since `Til Tuesday's debut album, Voices Carry. As a fourteen year old, hormones raging, I had never found a rattail so sexy, and probably never will again. As time went on, Mann's music found its groove in a vaunted solo career. I limited this best of to the solo career, though I was tempted to include "Voices Carry" just for kicks. I did, however, break one rule, that being the covers rule, by including her amazing rendition of "Nobody Does It Better," recorded with David Arnold for the Shaken & Stirred compilation. Thom Yorke once called the song the `sexiest song ever written,' and in Mann's control, it's certainly true. While that ends the second disc, the first ends with a song that could be Mann's best, "Wise Up."