Grizzly Bear : Veckatimest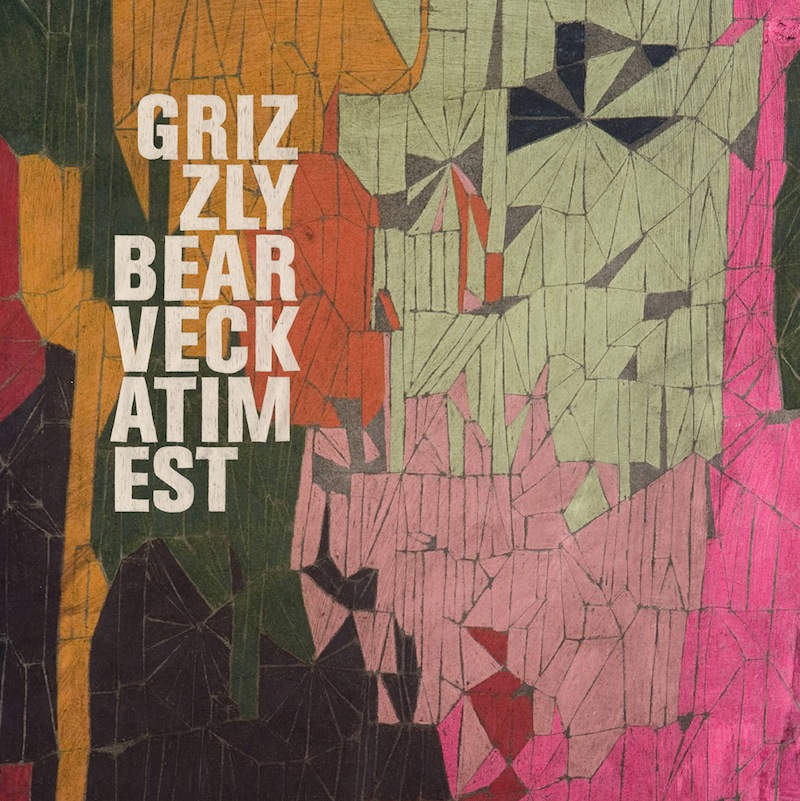 In the early half of this decade, there were numerous declarations and rhetorical inquiries regarding the death of the album. Of course, such discussions are mere conjecture and theoretical postulates on whether the album has lost its significance or relevance, but on a literal level, thousands and thousands of artists are clearly still recording and releasing albums. And people are still buying them, just not necessarily in the same numbers as they did when Whitney Houston recorded the soundtrack to The Bodyguard. That likely isn't going to change for a really long time; even if it's a technologically obsolete concept, people still like to listen to a collection of songs by the same artist. The emphasis may have temporarily shifted, but even if they're a minority, there are still a number of artists who place a high priority on crafting cohesive artistic statements, and to whom sequencing, linear progression and mystique still mean something.
Grizzly Bear is just such a band. On their 2006 album Yellow House, the Brooklyn four-piece balanced delicate songwriting with elaborate arrangements and mesmerizing atmosphere. Though it had a pair of breathtaking singles, "Knife" and "Central and Remote," the album worked most strongly from beginning to end, providing a listening experience simultaneously chilling and stimulating. On third album Veckatimest, Grizzly Bear presents an experience so engrossing, tearing oneself away from absorbing each intricate note and staring at its gorgeous, 12-inch album art proves nearly impossible.
While Grizzly Bear reached their full potential in terms of sheer beauty on Yellow House, their stylistic reach spreads even farther on Veckatimest. In fact, everything does. It's just that much bigger of a record. Subtlety is still one of their strongest assets, and though a sizable portion of the album is made up of soft-spoken ambient folk or slow-burning balladry, when they reach a climax, they sound immense. The album's first track, the amazing "Southern Point," is one of the loudest songs in the Grizz discography. Initially it slithers with a jazzy strut, but that ultimately erupts into a Latin-infused rock song that finds Daniel Rossen enigmatically declaring "you'll never find me now/ but I'll return to you." It's one of the most sublime five minutes of music to be released in 2009, and it actually gets better from there.
"Two Weeks," the first single to be released from the album, is easily the catchiest song that Grizzly Bear has written, in addition to being thoroughly gorgeous. Ed Droste's impassioned delivery contrasts beautifully with the bouncy piano melody, and Victoria Legrand of Beach House lends some downright jaw-dropping backup vocals during its soaring chorus. And, like "Southern Point," it continues a recurring thread of distance between two people, which becomes a central theme in many of Veckatimest's songs. As Droste croons "I told you I would stay…would you always? Maybe sometimes?", the impending longing is palpable, even heartbreaking amid such a bright, peppy, summertime single.
As the album progresses, however, the big and boisterous highs are matched well with less immediate but equally stunning tracks. The low-key, folky "All We Ask" is similar to Rossen's work with Department of Eagles, albeit with a delicate chamber-folk elegance. Meanwhile "Fine For Now" is an epic that builds from a spacious pop ballad to an explosive and dynamic statement, with Rossen delivering a darker ultimatum in the album's ongoing cycle of interpersonal relationships: "if it's all or nothing, then let me go." The band reverts to simpler methods on "Cheerleader," a which revolves around a repeating riff, but ever so subtly raises to a breathtaking chorus that finds Droste delicately singing "God let it go, it doesn't mean a thing."
Even on some of the least immediate tracks, such as "Dory" or "About Face," the payoff is still quite rewarding. In the case of the former, a baroque folk pop song ascends into a creepy dirge with some of the eeriest vocal harmonies you'll hear from the band, while the latter opens with some jarring shards of electric guitar splatter only to settle into a slight but nonetheless pretty pop tune with '60s-style folk rock harmonies. Yet with the album's most monumental standouts, that payoff is exponentially greater. The transformation in "Ready, Able" from delicate waltz into a heady, melancholy masterpiece is awe-inspiring, with Droste repeating the mantra, "they go, we go/ I want you to know what I did, I did." Likewise "While You Wait For the Others" takes a surprisingly rocking turn from reverb-heavy shuffle toward its larger-than-life chorus, making for a kiss-off that's surprisingly fun and thoroughly satisfying.
Two of the most beautiful tracks on Veckatimest come at the very end, which only serves to illustrate how well the album is sequenced. Penultimate track "I Live With You" is a romantic and lushly orchestrated ballad that's practically cinematic in its enormous scope. The sweeping of string and horn sections makes it sonically dazzling, but Rossen's determination in the couplet "you'll try to keep us apart/ but yes we can/ you brought us this far" is what makes it so captivating lyrically. Contrastingly, closer "Foreground" is more somber and dirge-like, yet is mesmerizing in its straightforwardness. It's, quite simply, the perfect ballad.
It's actually rather tempting to label Veckatimest the perfect album. Of course, it isn't. Even the best albums of all time have their blemishes, this being no exception, and I wouldn't have it any other way. Veckatimest is a triumph, the kind of album that people romanticize about listening to on giant headphones while staring at its hypnotic cover image. This is a record to cherish and to absorb, to celebrate and to play over and over again. The album is very much alive.
Similar Albums: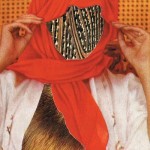 Yeasayer – All Hour Cymbals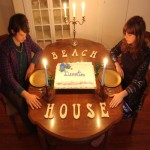 Beach House – Devotion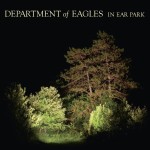 Department of Eagles – In Ear Park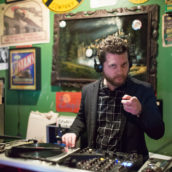 Jeff Terich
Jeff Terich is the founder and editor of Treble. He's been writing about music for 20 years and has been published at American Songwriter, Bandcamp Daily, Reverb, Spin, Stereogum, uDiscoverMusic, VinylMePlease and some others that he's forgetting right now. He's still not tired of it.