Hammered Hulls (members of Faith, Helium) announce debut album

Christopher Grady
Hammered Hulls have announced the details of their debut album. The group—which features vocalist Alec Makaye of Faith and Warmers, guitarist Mark Cisneros of Chain and the Gang, bassist Mary Timony of Helium and Ex Hex, and drummer Chris Wilson of Ted Leo and the Pharmacists—will release Careening on October 28 via Dischord. Today they've shared "Rights and Reproduction." Hear it below.
The album was produced by Fugazi's Ian Mackaye (Alec's brother) and engineered by Don Zientara at Inner Ear in Washington, D.C.
Guy Picciotto (Fugazi, Rites of Spring) said in a press release, " Alec MacKaye has been a source of inspiration to me since I was 15 years old when his bands the Untouchables and Faith made their massive crater-sized impacts on me. "Inspiration" doesn't do it justice – in the chaos of his performance and the power of his voice, Alec was always to me the distant horizon of what any singer could aspire to be. It is surely the only debt you can incur that feels like a gift.
"That he now continues to provide that same energy to me 42 years later with his band Hammered Hulls is not really a surprise but it is wildly welcome.  Mary Timony, Chris Wilson and Mark Cisneros, three musicians of absurd pedigree, sensitivity and skill, create a weave that's both tough and lithe, the ideal setting for Alec's singular voice and words. Their new single "Rights and Reproduction" colonized my mind when I saw them play it live and is now just as disruptive in its recorded form.  A highwater mark has been redrawn. Hammered Hulls are for real."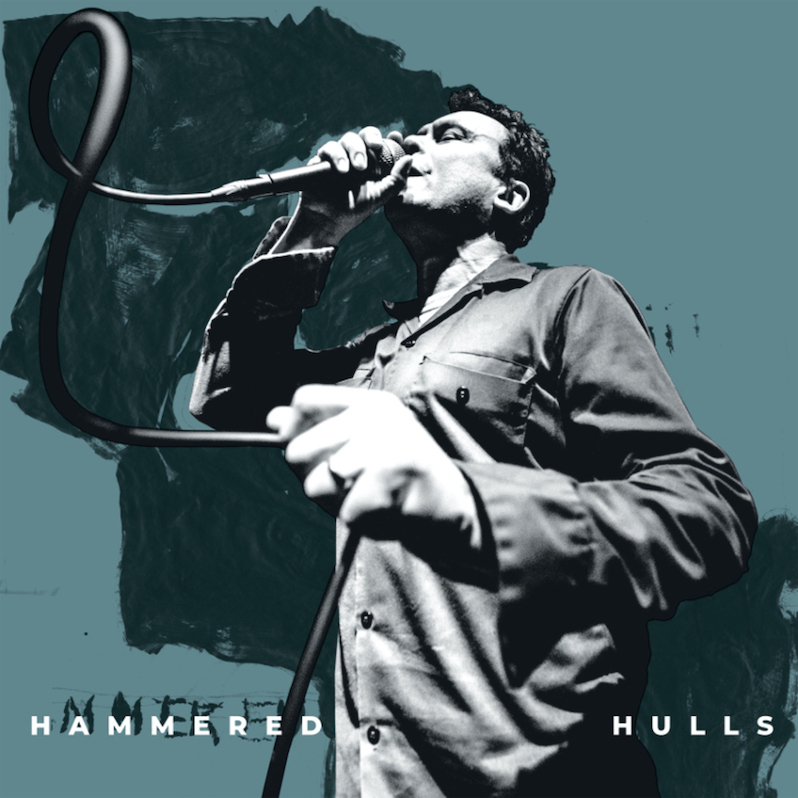 Hammered Hulls Careening tracklist:
1) Boilermaker's Notch
2) Hardest Road
3) Bog People
4) Pilot Light
5) Not Gone
6) Rights and Reproduction
7) Needlepoint Tiger
8) Staggering Genius
9) Abstract City
10) Sounding the Sea
11) Written Word
12) Mission Statement
Hammered Hulls tour dates:
11.5.22 – Washington, D.C. @ Black Cat
11.17.22 – Cleveland, OH @ Grog Shop
11.18.22 – Detroit, MI @ Third Man Records Cass Corridor
11.19.22 – Chicago, IL @ The Hideout
12.1.22 – Baltimore, MD @ Ottobar
12.2.22 – Ridgewood, NY @ TV Eye
Read our feature on 25 Essential Dischord Records Tracks, featuring Faith, Warmers and Autoclave.